Lifeguard Training Program
In February 2019, the Shark Lab hosted lifeguard chiefs from many jurisdictions encompassing Imperial Beach to Morro Bay for a Shark Workshop. The workshop included training on how to identify different species of marine life, interpreting shark behavior, as well as various marine life safety advice and advice for lifeguards to give to the general public.
Additionally, this workshop covered the newly approved Shark Sighting and Incident Guidelines that all lifeguards in the State of California will adhere to. After feedback from the chiefs, this program began implementation starting April 2019, where our graduate students and staff present the Shark Workshop material during new lifeguard recruit trainings.
Image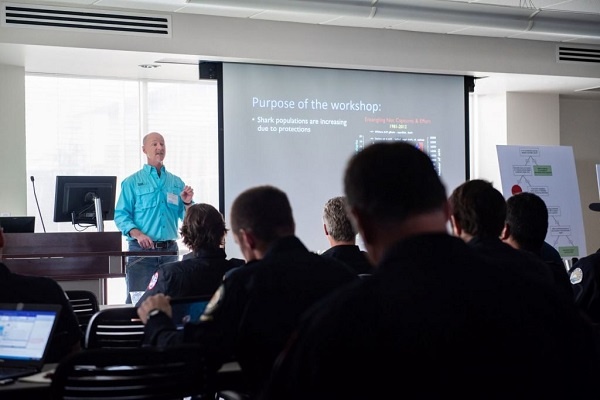 Image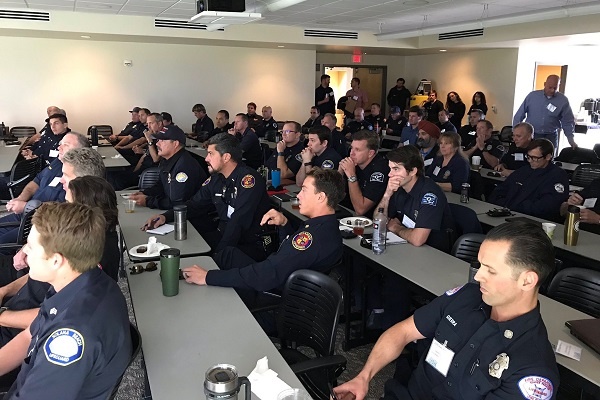 Image

---
In May 2019, we held our Central and Northern California lifeguard shark safety workshop at the Asilomar Mott Training Center in Monterey. Since shark distribution, seasonality and interactions vary by region, we designed our training workshop for water safety personnel on the northern California coast. Water safety personnel (lifeguards, harbor masters, Cal Fire Department) were in attendance from Morro Bay to Pacifica.
Image