Science Education Heads to the Desert for 2023 CASE Conference
Image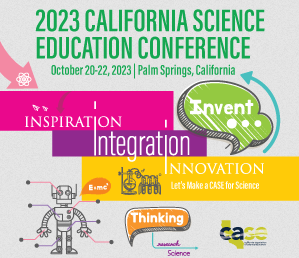 The Science Education department at CSU Long Beach will again be well-represented at the upcoming California Association of Science Educators annual conference to be held in Palm Springs, October 20-22, 2023.
Dr. Sara Dozier and SCED graduate student Kent Vi will be discussing different perspectives on assessment in their workshop Grading for Equity: Asset-based Approaches to Evaluation.
Dr. Amy Rickets, and recent Science Education MS graduate Jerren Smith will be sharing their expertise in (Re)considering "Participation": Strategies for More Inclusive Classroom Community Sensemaking.
See you at the conference this October!