Class of 2023 celebrates its achievements at CSULB
"Finished" was scripted in gold across the mortarboard of her graduation cap, the final touch on a 43-year journey that concluded this week at Angel Stadium of Anaheim. 
After more than four decades and a successful career as a CEO, Jewel Loff-Polk, 66, earned her B.A. in business management with the other – younger – graduates in Cal State Long Beach's College of Business.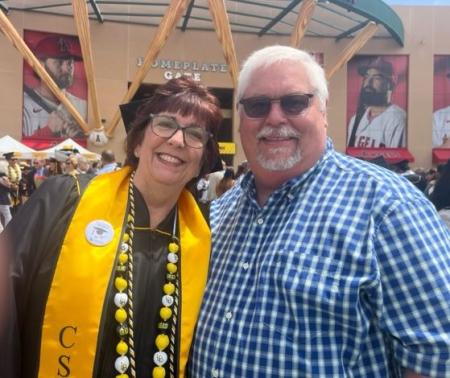 As she walked in the procession down the first base line, Loff-Polk waved to her family as she appeared on the jumbo screen that hangs above the baseball field, a feature that greets all graduates as they enter the stadium. 
"It's so exciting to be here," Loff-Polk said. "Getting my degree was always on my bucket list because I never got a degree. Now that I'm retired, I decided to get it." 
She called the stadium experience "amazing," and it added to her thrill of finally being a college graduate. 
Through the three days of Commencement 2023 May 15-17, the graduates posed for family photos and heard their names announced on the outside recognition stages. They took selfies under a balloon arch and in front of four-foot-tall gold 2023 sculpture. 
Tabish Ahmed, an accounting graduate, said he "loved the venue" and planned to take advantage of the stages after the ceremony. "It is a perfect venue for this sort of ceremony. My family loved it, too."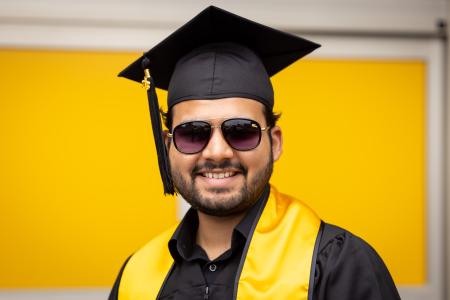 Summer Shields, an information systems graduate, says he was excited to be at the stadium, calling the venue "cool." His friend and fellow information systems graduate Inbar Geva, said she thought the stadium was "a fun environment to finish my college career and close it out with my friends like Summer."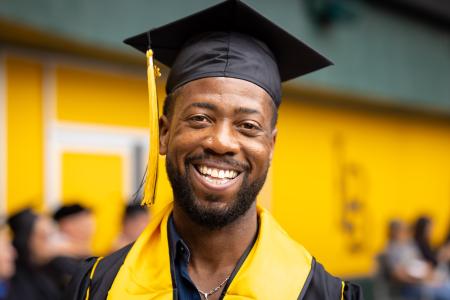 Like Loff-Polk, Tyrone Cato took a long road to getting his management degree. He enrolled at a community college in 2010 after serving six years in the Army and later transferred to CSULB. He said it's been a "long, hard road, and it was really rough but worth it." 
Cato said his four children, ages ranging from 8 months to 13 years, motivated him not to quit. He graduated this week with a degree in management. 
"I wanted to set an example for my kids, to show them what you can do if you set your mind to it," he said.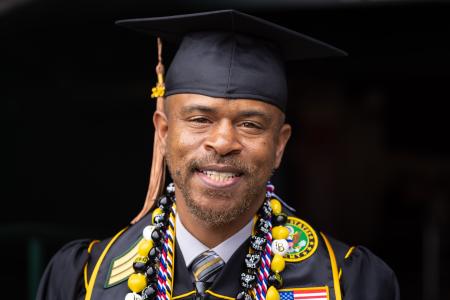 His experience resonated in several of the speeches the graduates heard from the speakers. 
President Jane Close Conoley and Karyn Scissum Gunn, provost and senior vice president for Academic Affairs, spoke about the valuable knowledge and experience the graduates gained during their time at The Beach, while Deborah Thein, dean of the College of Liberal Arts, reminded the students to thank those who helped them get this far – professors, counselors, family and other loved ones.  
Thein went so far to suggest they go "old school" and send a physical thank you card "for someone who couldn't be here today." 
Monica Lounsbery, dean of the College of Health & Human Services, mentioned several students who had persevered through various challenges on their way to a college degree. She mentioned Kevin Cooper, father of two, who worked long days throughout his four years enroute to his degree in hospitality management. 
She also talked about Darwin White, who overcame addiction, gangs and prison life to sit among his social work classmates at the CHHS ceremony. 
"He told me that his children inspired him to persevere toward his goal," Lounsbery said. She then read a message from White that he wanted to share with the rest of his class. 
White wrote: "Those who may have similar backgrounds just need to know that if you're determined, you can conquer whatever you put your mind to, regardless of where you come from." 
Image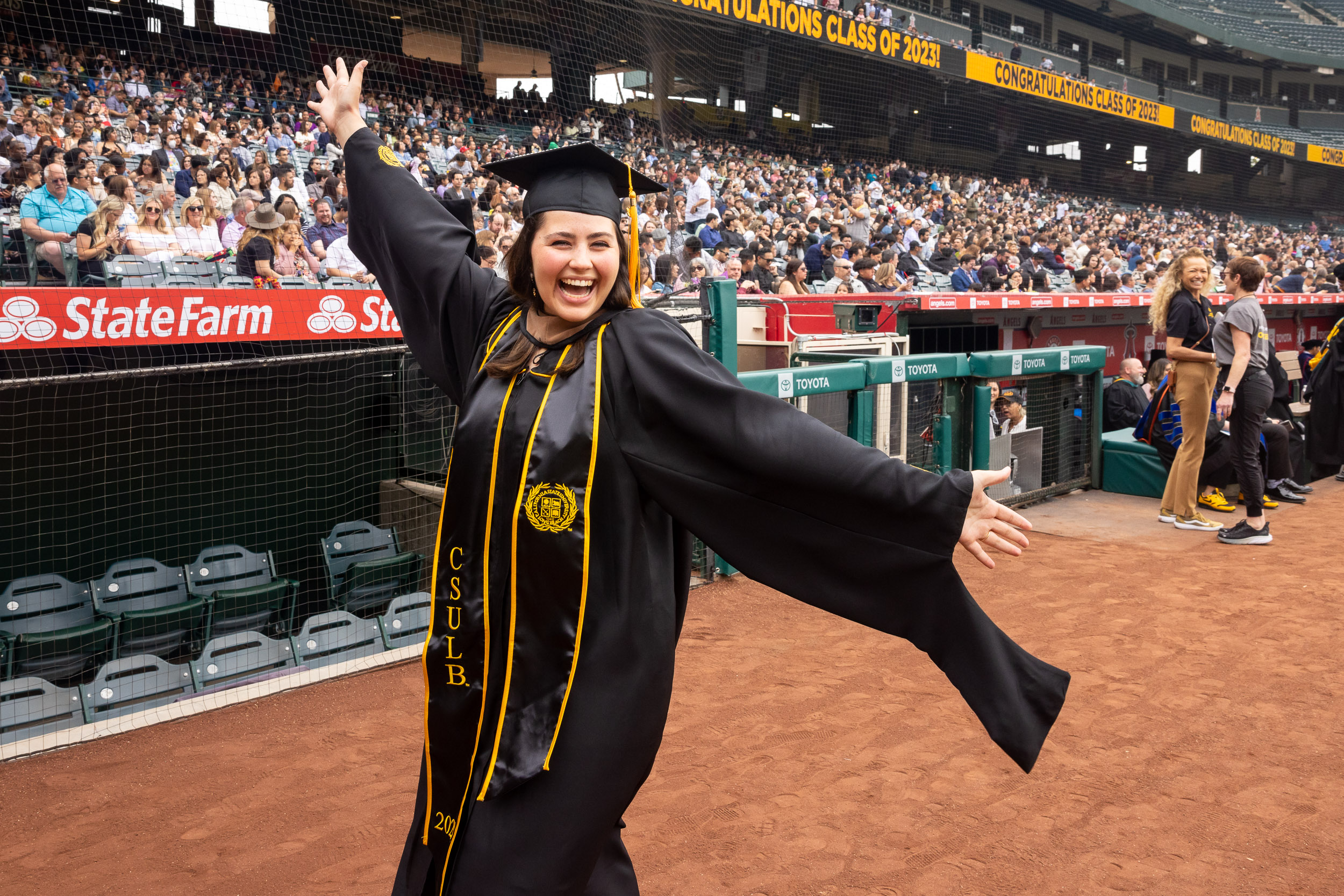 Lounsbery then called out Joseph Valadez, who experienced similar life-changing moments to earn his master's degree in social work. He, too, overcame addiction and incarceration to become a college graduate. 
Associated Students Inc. President Isaac Julien spoke of being a first-generation student, finding his footing on the large Beach campus and navigating the challenges he and the rest of the Class of 2023 faced during the COVID-19 period. 
Included among the speakers were honorary doctorate recipients Phillip Lim, Jennifer Yuh Nelson, Said Hilal and Louise Shakarian-Ukleja, who each offered their insights and advice to the students while being honored for their successes in their chosen careers. 
Image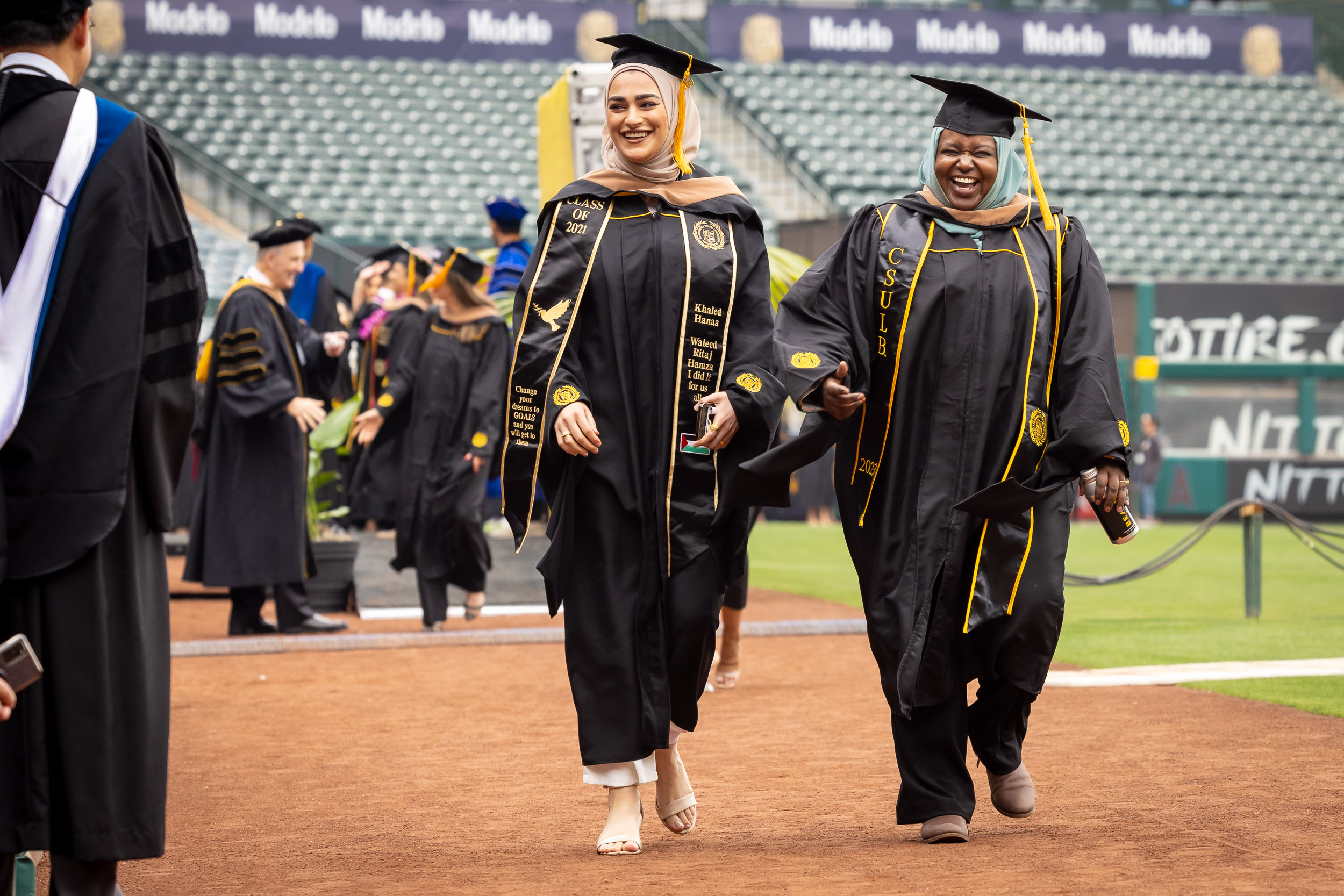 Image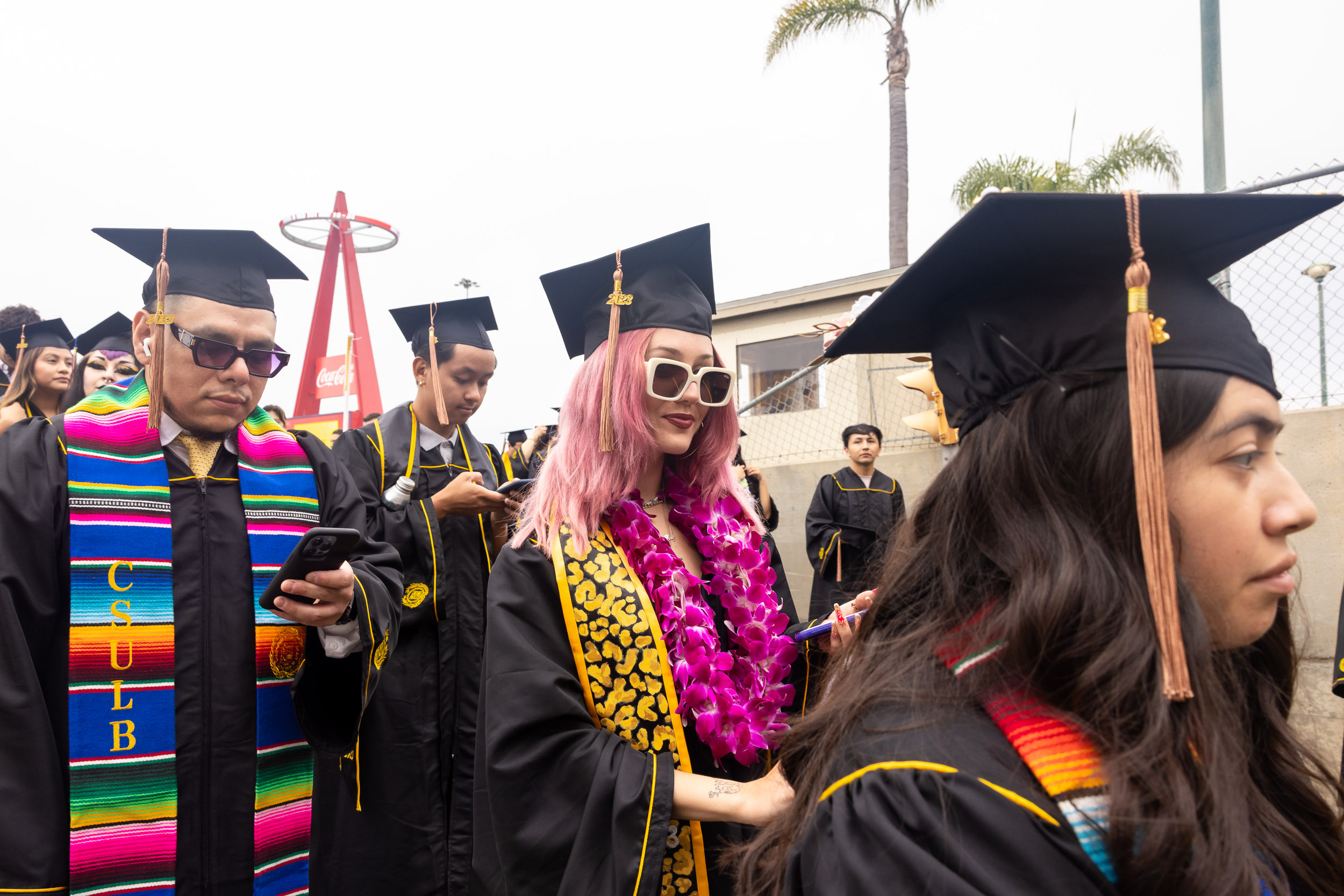 Image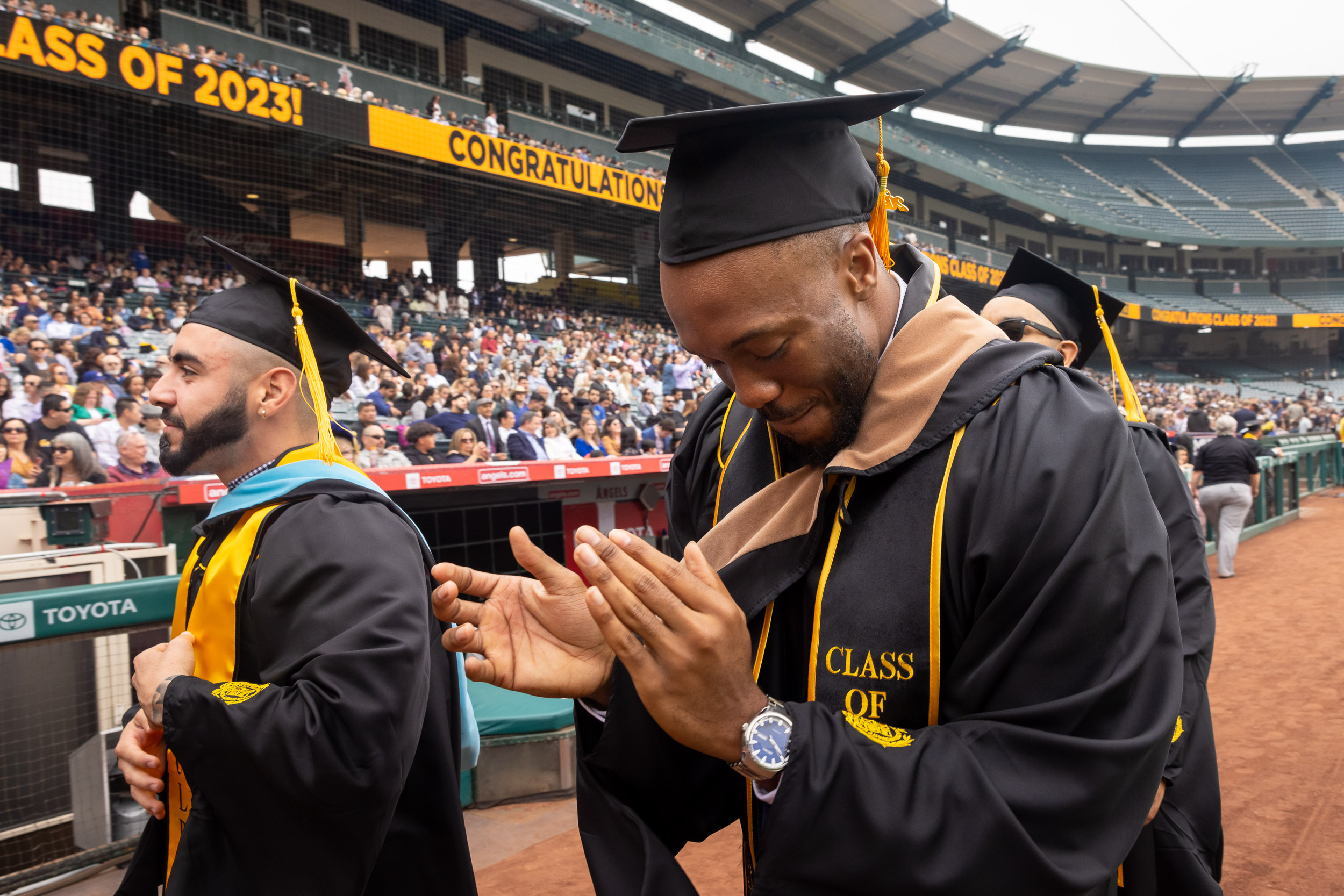 Image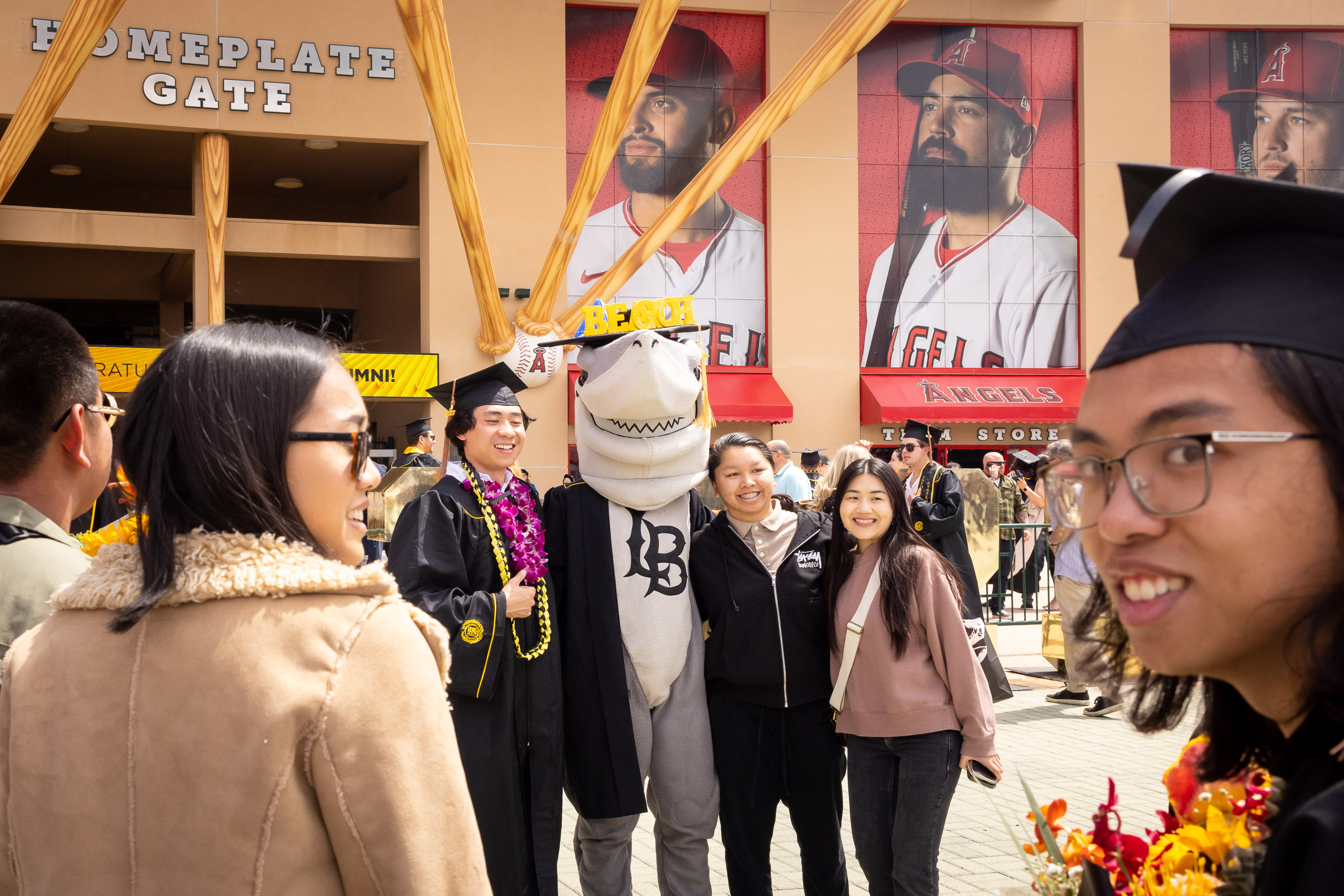 Image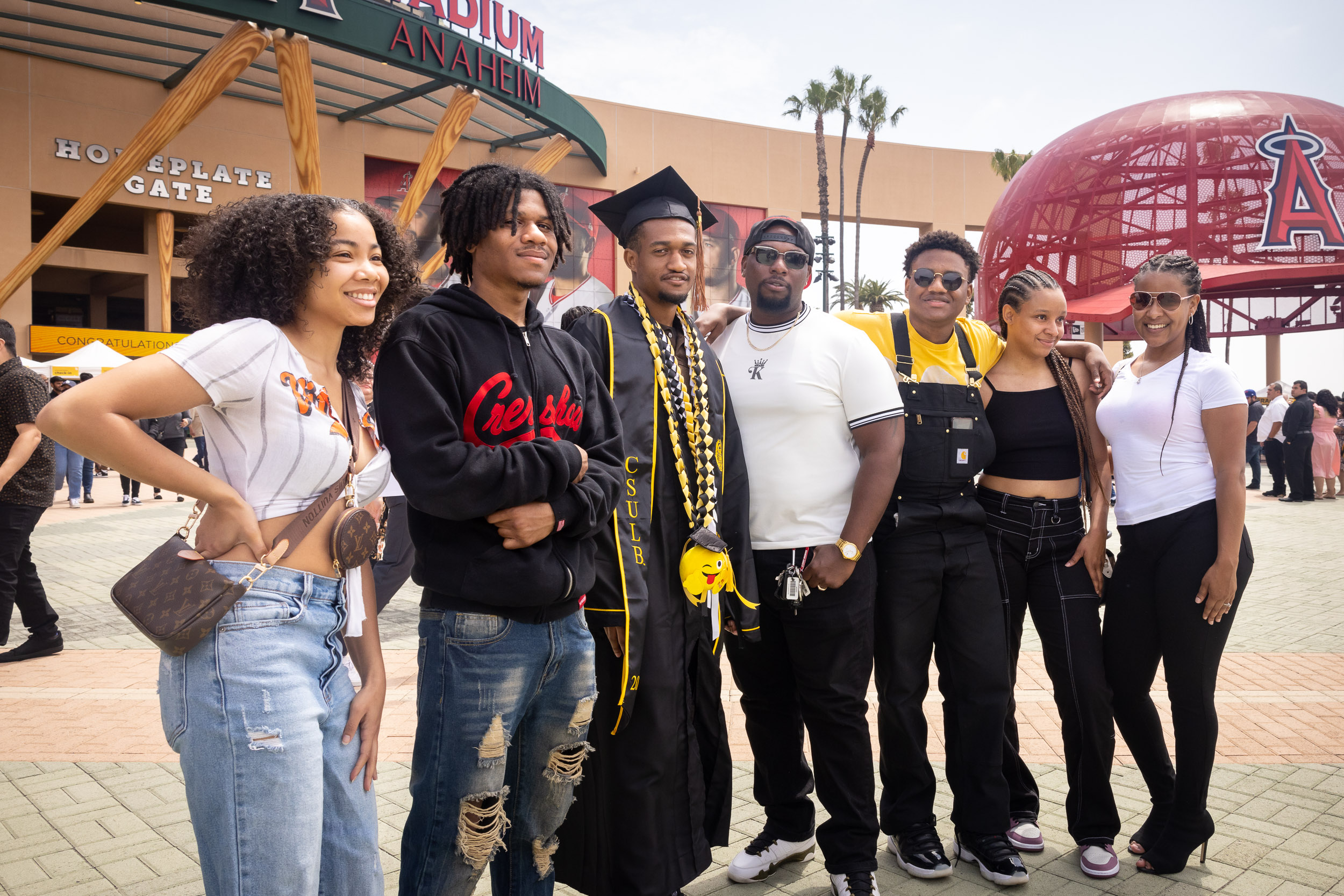 Image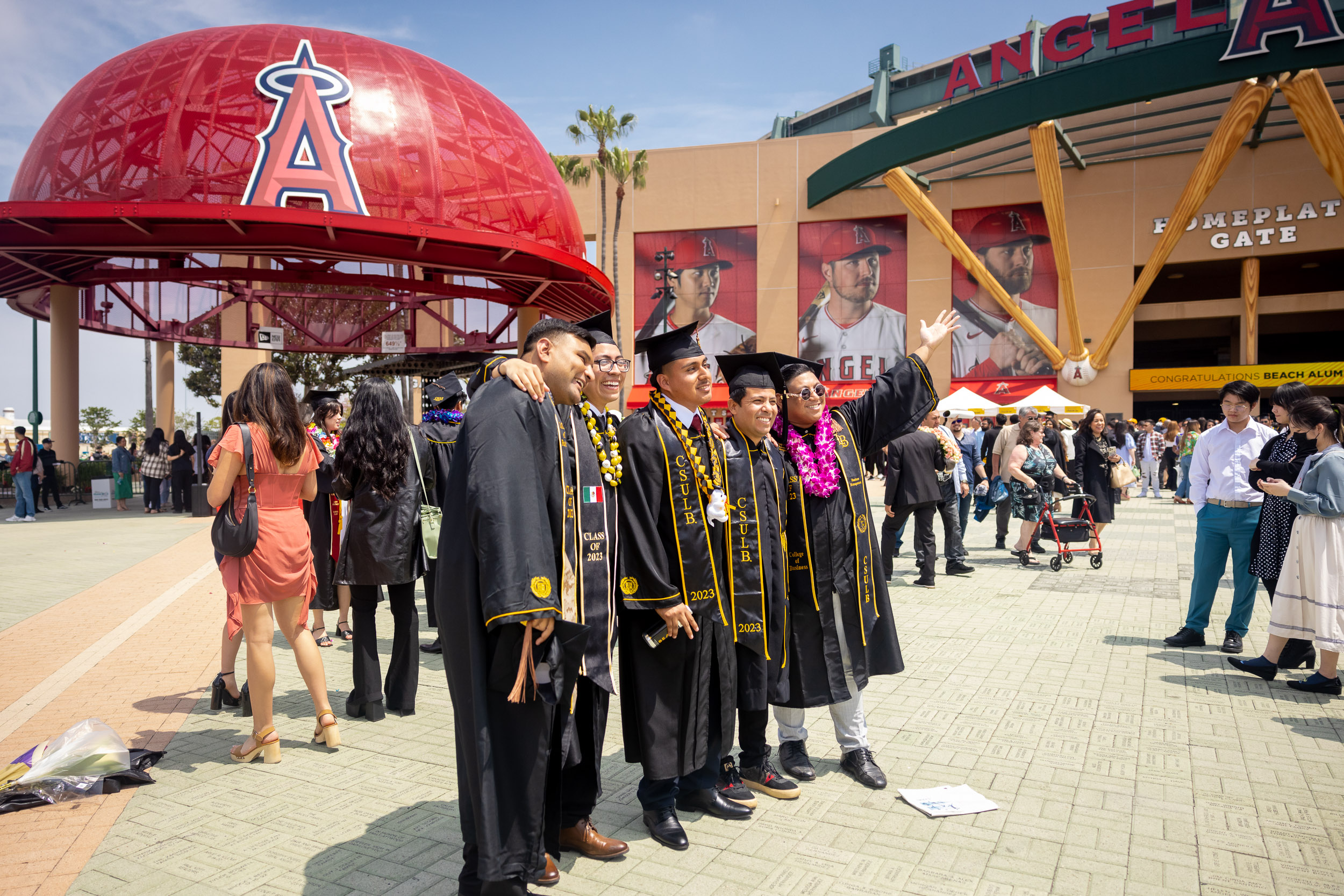 Image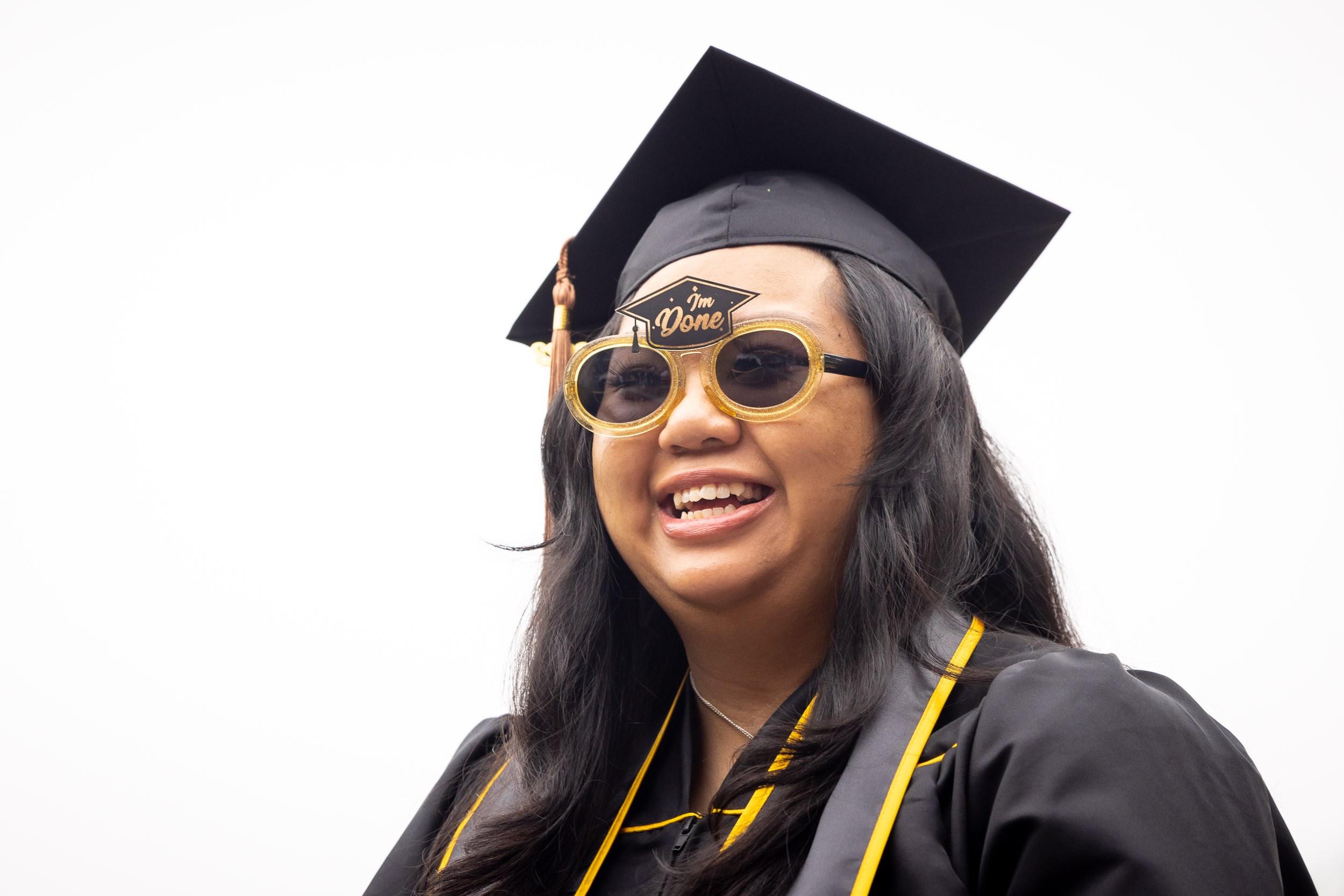 Image