Beach Voices: Why we're embracing joy during The Beach's Trans Week of Joy
CSULB is celebrating our inaugural Trans Week of Joy this week, April 17--21. If you can participate in any activities, we would love to have you.  
For the past year, the Transgender and Nonbinary community has come under increased attacks. Currently, there are over 400 anti-trans bills being proposed throughout the United States. Trans folks in Kentucky have already lost their rights to gender-affirming surgery. As Trans visibility has increased there has been backlash against us.
Recently, I was at an LGBTQ+ conference and met with a group of other professionals from Southern California. In reflecting on the climate of the United States, someone said they were grateful to be in California. The leader of the group interjected and said, "when it comes to what is happening in other states, it is not a matter of 'if' it will happen here, it is a matter of 'when,' because it is inevitable." And last month, sadly, the first anti-trans bill was proposed in California, Assembly Bill 1314, would require school districts to inform parents if their child is transgender.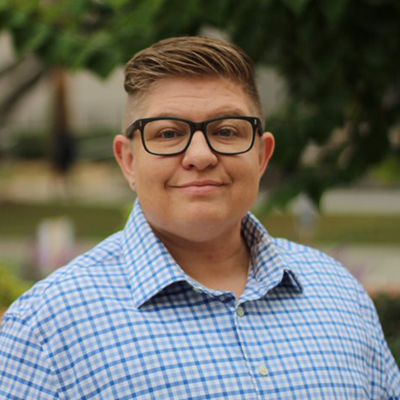 I share all of this, not to be a solemn and sad trans person, though sometimes I am. But I also experience deep love, self-acceptance, healing and joy when I am in Trans community.
I share about the state of our country because as I have spoken to cisgender colleagues and students, they are not aware of the anti-trans legislation being proposed. It is somewhat difficult to be in the know if you are not looking for this information, it is strategically and intentionally not being shared as broadly as other news. 
At The Beach, I have built sustaining relationships with Trans and Cis students, professors, and staff members who are invested in creating a more inclusive and supportive community for Trans and Nonbinary students. The first step in supporting a marginalized group one does not belong to is engaging in learning opportunities.
I am grateful that our Beach community has made it possible to offer opportunities for folks who want to be in allyship with the Trans community to engage in educational learning opportunities this week.
So why Trans Week of Joy? Because it is our right as Transgender and Nonbinary people to embrace joy. Our joy is radical because we exist in a country and system which has attempted to erase us since the colonization of the Americas. And yet, here we are.  
We are coming out more, and the rest of the country is beginning to understand the amazing contributions our communities have always had here.  
Trans Week of Joy is an opportunity for our community to come together - not to be tolerated or accepted - but to be loved out loud and celebrated in our uniqueness and authenticity!
It is radical to love and to experience joy when the community we are a part of is continually fighting against multiple forms of oppression.  
Joy encourages us to manifest new futures, to envision how life could be, and to honor one another as our true selves.
A special thank you to Beach community members Lauren Jensen, Ph.D., from Rainbow Café and Counseling and Psychological Services; faculty members Shae Miller, Ph.D., and Kathryn Perkins, Ph.D., from the Trans Advocacy Coalition, and all the student assistants and interns who have made Trans Week of Joy possible! 
If you'd like to come out and show your support, please join us as we take a group picture with members of the campus community at 1 p.m. April 19 at the Trans Joy Community Fair.  
*Please note I use the word Trans/Transgender/Nonbinary to be inclusive of all gender diverse identities (i.e., Gender Fluid, Two-Spirit, Genderqueer, etc.) 
Brenden Thomas Cashatt (they, them, theirs), is assistant director of the LGBTQ+ Resource Center in CSULB's Office of Multicultural Affairs. 
Beach Voices is an occasional feature that allows members of the Beach community – students, faculty, staff and alumni – to share their personal experiences. If you'd like to be considered, email submissions labeled "Beach Voices" to Strategic Communications.