COVID-19 takes toll on everyone, says CSULB alumna and ER pediatrician
Published December 7, 2020
No training can prepare you for a pandemic. As a pediatric emergency medicine physician, the occasions when critically ill patients arrive where timely, skillful interventions are essential is thankfully, less common than they occur on television shows.
We handle all types of emergencies, so we are ready when needed. But dealing with a respiratory emergency during this pandemic is unlike any simulation scenario for which we had prepared in the past. 
Image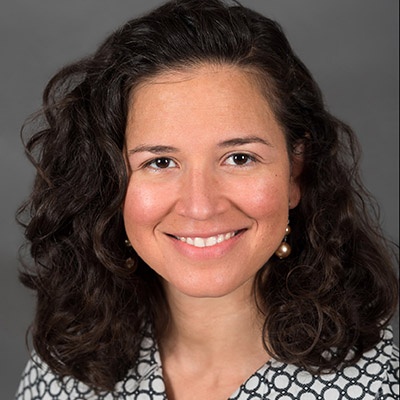 I remember hearing about COVID-19 in January 2020 and thinking, "We are prepared. We have supplies and we know exactly what to do if a child needs to be intubated because of respiratory failure."
Fast-forward to March and we are recycling our N95 masks, goggles or shields, and rationing the use of gowns because of critical shortages. Resources were scarce within weeks. The limited supplies of PPE and contagious nature of this disease transformed patient care. The usual saying, "All hands-on deck", did not apply in this pandemic. We cared for our patients with as few staff as possible to minimize our risks of infection. Now, in addition to ensuring accurate and compassionate care for the patients, I also needed to care for myself.
Since I was pregnant, I was already practicing as safely as possible throughout the winter and spring. In retrospect, I am happy that I didn't know that the complication rates for COVID-19 are higher in pregnant women. Even then without the data, the possibility was concerning enough. I told myself that as long as I had my protective equipment, I was going to be okay. However, we didn't have the supplies to wear full PPE for all patients, only the ones with symptoms suggestive of COVID-19.  In choosing my specialty, I previously recognized that I could inadvertently be exposed to dangerous pathogens. In the beginning of 2020, the theoretical risk of exposure in my job became a daily reality, and unfortunately, it has not ended.
Pediatric patients, even with active infection, are often asymptomatic. We have treated arm injuries from a fall, only to find out later the child had COVID-19.  I have rushed into a room to help a seizing patient, without full protection as time was of the essence. I slept poorly until all the testing came back negative. These were, and still are, the scariest cases, in part, because so much seems beyond your control.
There is a new saying in the Emergency Department: 'There are no emergencies during a pandemic.' It is not to be taken literally but serves as a reminder.
When your instincts and training are telling you to leap to action or when parents and patients are desperate for help, you must pause. You must think about protecting yourself, or you could be out of circulation when needed again or become an infection risk to others. After my earlier experiences, I wear my N95 and goggles with even the most casual patient interaction. It is very uncomfortable and& comes with regular headaches, but when I get home, the sleep comes easier.&
The emotional toll is unlike anything I have felt before. No matter how well or poorly each aide, nurse, or doctor bears it, this stress is ever present and weighs mightily.
As a community, we come home to our families, husbands, wives and children, and hope that we are not bringing home the virus. Our routines have changed. We change our clothes in the hospital and slather hand sanitizer over every spot of exposed skin. It stings on the face. We avoid the hugs and kisses that we have always desired and cherished after stressful shifts. Instead, we sprint to take a hot shower and hope to rid ourselves of whatever trace of the virus could still be there.
While at CSULB, I was lucky to play water polo for our school. We practiced tirelessly for scenarios we expected and those we didn't. We simulated game situations where the outcome depended on everyone doing the right thing at the right time. I had great mentors in Ricardo and Cheri, and my teammates, Jeannie, Cassie, Robyn, Ashley, to name just a few, knew exactly what to do and how to react. Many years later, the lessons of perseverance, mental toughness, and teamwork remain. The innumerable support staff, techs, nurses, EMT's, and aides with whom I work are also well aware of their responsibilities. They know what they must do to care for patients in this pandemic. I am still on a team; the stakes are higher; the lessons of performing as one entity to succeed remain the same.
Luckily, most hospitals have done a great job preparing for a second wave, which makes caring for patients a little bit easier.
It's hard to feel that it should not be this extreme. It's hard to think of the people who have died and will continue to die needlessly. In this pandemic, everyone has a role. Your role is simple… to wear your mask.
If you are young and healthy, my ask is probably not for you.
It's for the person you will meet in five days with asthma. 
It's for the person you will see a week from now who goes home to take care of their elderly parents.
It's for your coworker with diabetes. 
It's for me.
It's for my family.
It's for my coworkers and healthcare providers everywhere. 
Until we act as one, with the benefit of all in mind, the emotional toll continues. 
Dr. Angélica M. García, '05, is a pediatric emergency medicine physician in Boston. Beach Voices is an occasional feature that allows members of the Beach community – students, faculty, staff and alumni – to share their personal experiences. If you'd like to be considered, email submissions labeled "Beach Voices" to Strategic Communications.