CSULB student president shares his story of perseverance as a first-gen college student
Published August 29, 2022
My name is Isaac Julian, and I have the honor of serving as ASI president.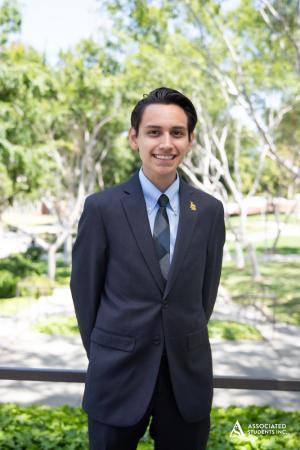 This year, we are considering what it means to belong at The Beach.
For me, belonging means ensuring that there is a seat at the table for every voice and every perspective – that we create and foster programs, events, and services that empower students to freely express themselves and connect with others.  
I am fortunate to have found that support at Long Beach State, but I know that many students still seek that same sense of belonging. 
I understand. I have struggled with mentors and educators telling me that I would never succeed. In one harsh encounter, my high school counselor told me that I would contribute to the dropout rate if I chose to pursue a college degree.  
And yet, here I am.  
My success is due to my hard work and determination, but also to the support and encouragement I have encountered during my time at The Beach. 
It was this support that helped me weather one of the biggest storms in my life. I know that I am not alone in experiencing loss over the last two years. 
I lost my best friend, Max, in a tragic accident, three weeks after I lost my grandmother, Mami Coco, to COVID-19.  
Mami Coco was the inspiration for my entire family – the knowledgeable matriarch everyone went to for advice. She was my rock.  
Max was my best and most trusted friend. He was a math and science whiz and his contributions to the chemical engineering field would have been priceless.  
These losses, like many of your own, felt insurmountable.  
With the help of ASI, my campus community, and my family & friends, I have been able to persevere and survive. 
Like many of my peers, and even faculty and staff, I am a first-generation college student and often, this presents a unique set of challenges.  
I still remember the disorienting feeling I grappled with during my first semester. It was difficult trying to stay connected to campus.  
ASI is committed to serving students who are a part of this community. 
One of the reasons I decided to run for ASI president is because of my commitment to helping students experiencing hardships like these and more, such as housing and food insecurity, and mental health issues.  
I know firsthand what living in a car feels like and the uncertainty of knowing where my next meal will come from.  
Many of my peers have gone through similar struggles. They have shared their stories; they have entrusted me to represent their voice, and I will not let them down. 
It is my top priority to help students who are experiencing hardships.  I will focus on improving basic needs resources such as emergency housing, the ASI Beach Pantry, and mental health services.  
Together, we can build a support system for every student.  United, we can accomplish anything.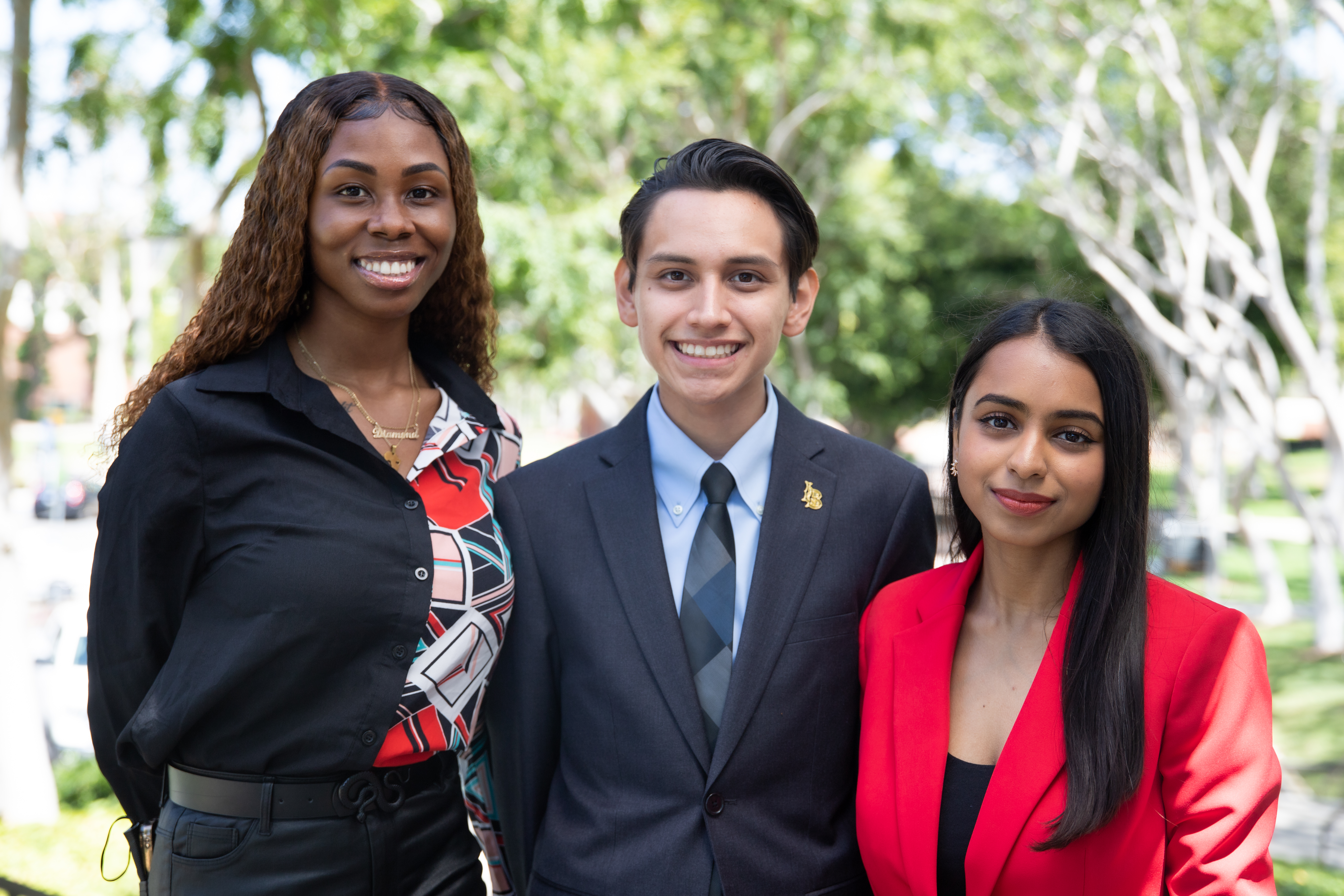 ASI continues to uphold its motto of keeping students first. As we look toward the future and build a campus community that emphasizes inclusion, one priority for ASI is preparing to renovate and expand our student union. The USU is critical to student engagement, which is why we must re-envision it for future generations. Through this, we have the unique opportunity to leave a legacy that promotes innovation, inclusivity, and student success. 
I encourage you to build up our students so that they continue to become the leaders of tomorrow. Every student has the potential to be great because there is no mold that a leader must fit. 
We must demonstrate empathy to relate to the obstacles our students face, the integrity to advocate for them, the commitment to strengthen the relationships between our constituents, and the courage to start conversations that will lead to change. 
I am certain that many have not felt included in our community, but that stops now. We all have the power to embolden students, reach out to staff and faculty, and foster the sense of belonging that we all deserve.  
Through shared governance, dedication and perseverance, we can work towards cultivating a campus community where everyone belongs at The Beach. 
Isaac Julian is the president of Associated Students, Inc., and a fourth-year student pursuing a bachelor's degree in political science and English composition and rhetoric, with a minor in communication studies. This article is an abridged version of Julian's 2022 Convocation speech. 
Beach Voices is an occasional feature that allows members of the Beach community – students, faculty, staff and alumni – to share their personal experiences. If you'd like to be considered, email submissions labeled "Beach Voices" to Strategic Communications.