Apostle Incubator Boot Camp
The Apostle Incubator Boot Camp is a FREE 6-week workshop series presented by CSULB's Institute for Innovation & Entrepreneurship and the College of Business (COB). This program provides an opportunity for students AND community members to develop business plans, strategic marketing, financial management, and other major topics to support their business.
RETURNING SUMMER OF 2023 IN JULY & AUGUST!
Image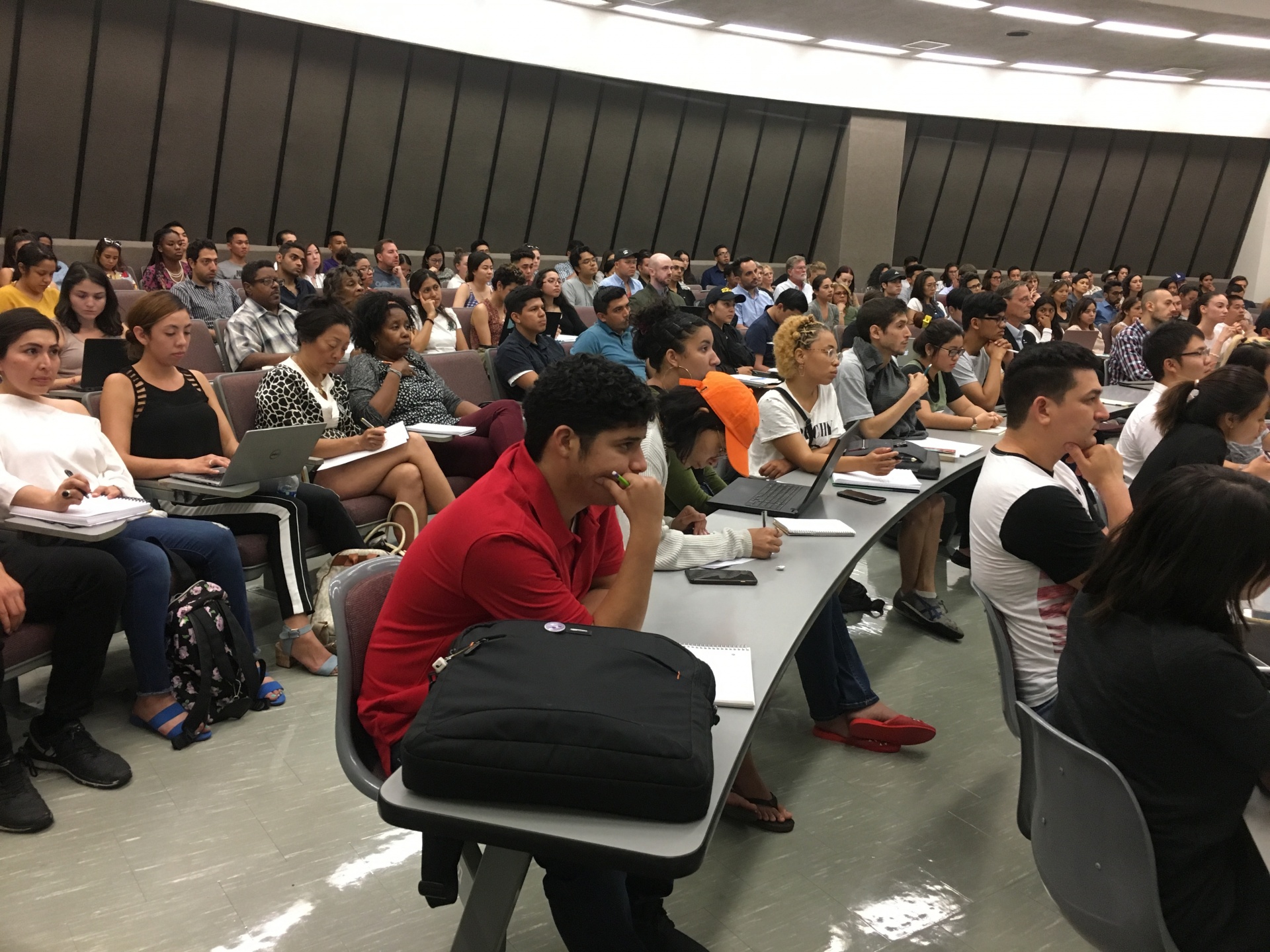 Image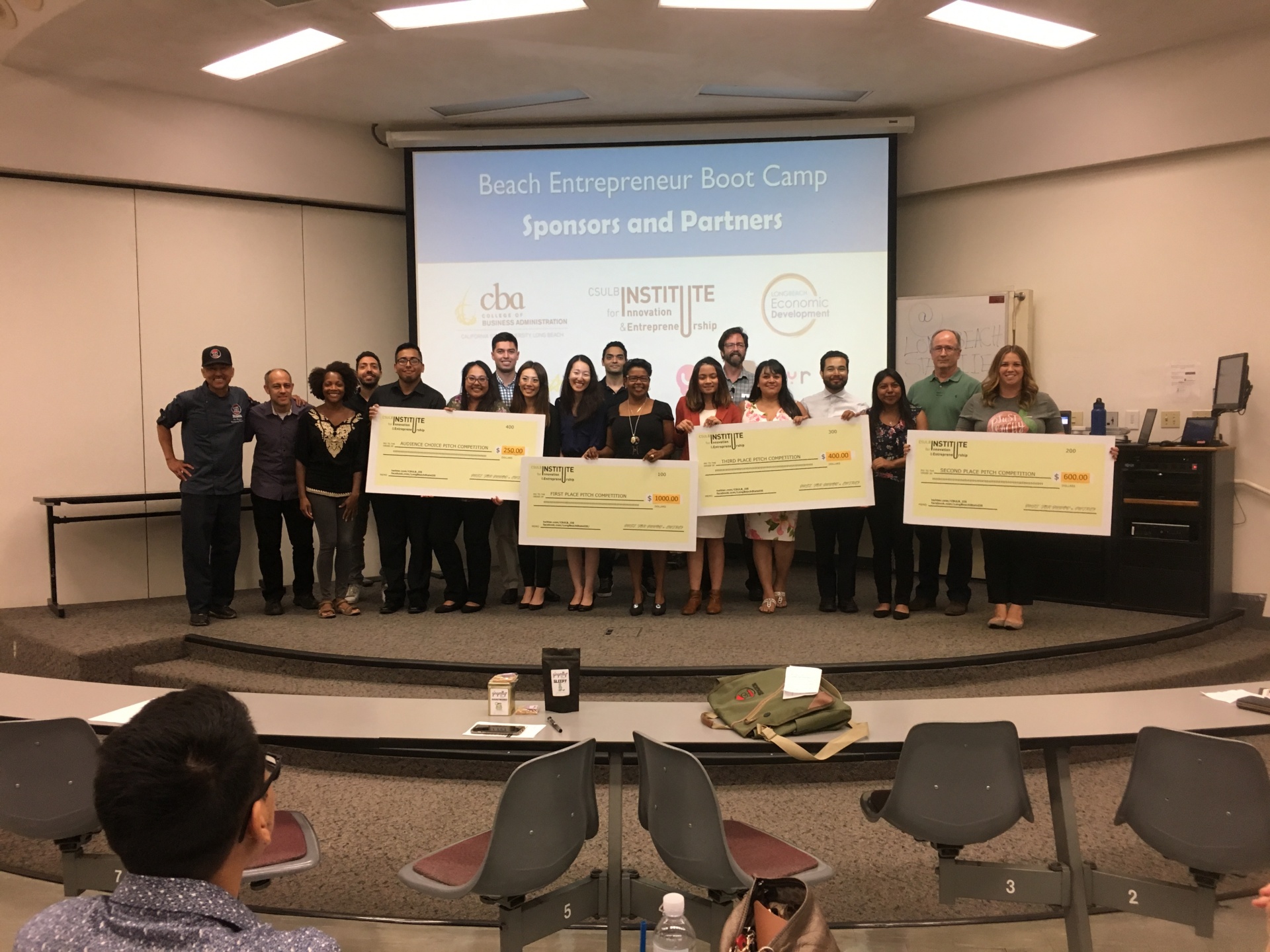 You are not required to bring anything to participate however optional items include; business cards, laptop or other note taking materials. You are welcome to bring personal snacks as food and beverages will not be provided at this event.
The CSULB campus address is 1250 Bellflower Boulevard, Long Beach, CA 90840. The Apostle Incubator Bootcamp is located in the College of Business building, room 140 & 140A.
From the 405 Freeway: Exit South on Bellflower Blvd., Turn Left on Beach Dr., Turn Left on Merriam Way, Turn Right into Lot E1 or G5. From the 22 Freeway: Continue on 7th St., Turn Right on Bellflower Blvd., Turn Right on Beach Dr., Turn Left on Merriam Way, Turn Right into Lot E1 or G5
*Employee lots (E1) are only available to the public after 5:30pm.
A campus map is available for additional information. Parking can be paid hourly or $12 for the day, you will need your license plate number when paying at the parking meters. You may also visit CSULB's transportation website for eco-friendly ways to arrive to the event.
Everyone is welcome to attend the Apostle Incubator Bootcamp - students, business owners, community members, etc. If you don't have a team or a business idea, this event will provide an opportunity for you to join or create what you need.
To receive the certificate, you must sign in at all six workshops and submit the required assignments. 
Presentation slides prepared by the Instructor will emailed to workshop attendees after each workshop.
Each workshop will discuss a specific topic relating to creating a business plan. Within the 3-hour workshop, breaks will be provided for independent team work and one-on-one questions with event instructors and support staff.
The final meeting will provide an opportunity for teams to pitch their business idea to community leaders. Check the competition criteria (PDF) to see if you are eligible.
A grant from the Long Beach Community Foundation will fund the prize money for the winners of the Apostle Incubator Bootcamp pitch competition.
First place will receive $1000.
Second place will receive $750.
Third place will receive $500.
'Audience Choice' award will receive $250.
*subject to change
7/9/19- Week One: Introduction, overview of starting a business and group formation.
7/16/19 - Week Two: Overview of the business plan and market research.
7/23/19 - Week Three: Writing a marketing plan.
7/30/19 –Week Four: Workshop financial projections.
8/6/19- Week Five: Choosing a legal structure and other regulatory burdens. Also, how to finance your business.
8/13/19- Week Six: Pitchfest competition and certificate awards.
1st Place - Beaver Tech
A product providing a new way to dispense caffeine.
2nd Place - PeriDeals
A free app promoting perishable foods going on sale.
3rd Place - Stuf'd
A healthy home cooking delivery business.
Audience Choice - Imaginaria
Visionary consulting, project development & marketing/PR for writers, artists & heart-centered businesses.
Event Sponsors and Partners
Image

Image