Social Justice Entrepreneurship
Running a successful business doesn't have to mean destroying the environment and exploiting employees. The Institute for Innovation and Entrepreneurship is offering a free five-week online workshop on Social Justice Entrepreneurship (SJE) that will teach participants how to earn profits while making positive contributions to the community. At SJE, we believe in 360 degree entrepreneurship which supports the wellbeing of the entrepreneur, their clients, customers, employees, and the environment from which they hail. 
Sessions are two hours each March 2nd-23rd and April 6th. Participants who attend at least three of the first four sessions are eligible to apply to compete for cash prizes in a final pitchfest. Last year's pilot program was a resounding success, and we look forward to supporting more social justice entrepreneurs in our community!
Anyone in our campus, local, or global community is welcome to attend. 
Congratulations to our SJE PitchFest winners:
CSULB Student: Kayla Bernard- Worktopia
Community Member: Lorise Diamond- Linguistic Communication Development Center
Audience Choice Award: Kiyona Miah- Dear Mama Prenatal & Postnatal Yoga
Session Breakdown
Thinking like a Social Justice Entrepreneur | March 2, 2022 5:30-7:30pm PST
This session defines social justice entrepreneurship and assists participants in refining their entrepreneurial ideas through an introduction to futures, systems, and design thinking.
Understanding Social Justice Business Models | March 9, 2022 5:30-7:30pm PST
This session introduces social justice business structures that emphasize worker ownership. It also engages participants in constructing value propositions.
Ensuring Equitable Access | March 16, 2022 5:30-7:30pm PDT
This session explores equitable technologies, ethical production, and access to funding. It also includes a segment on neuroplasticity for entrepreneurs that emphasizes how creating equity for others begins with the self.
Engaging Social Justice Entrepreneurs | March 23, 2022 5:30-7:30pm PDT
This interactive session includes networking with social justice entrepreneurs well as a segment on how to prepare a compelling pitch.
Pitching Social Justice Entrepreneurship | April 6, 2022 5:30-7:30pm PDT
Participants who attend at least three of the first four sessions are eligible to apply to compete in a final pitchfest for cash prizes. Depending on the number of applicants, everyone who applies may not be able to pitch. Selection procedures will be made clear during the earlier sessions.
SJE 2022 Pitch Guidelines | SJE Cooperative Competition Guidelines
In Solidarity With
Image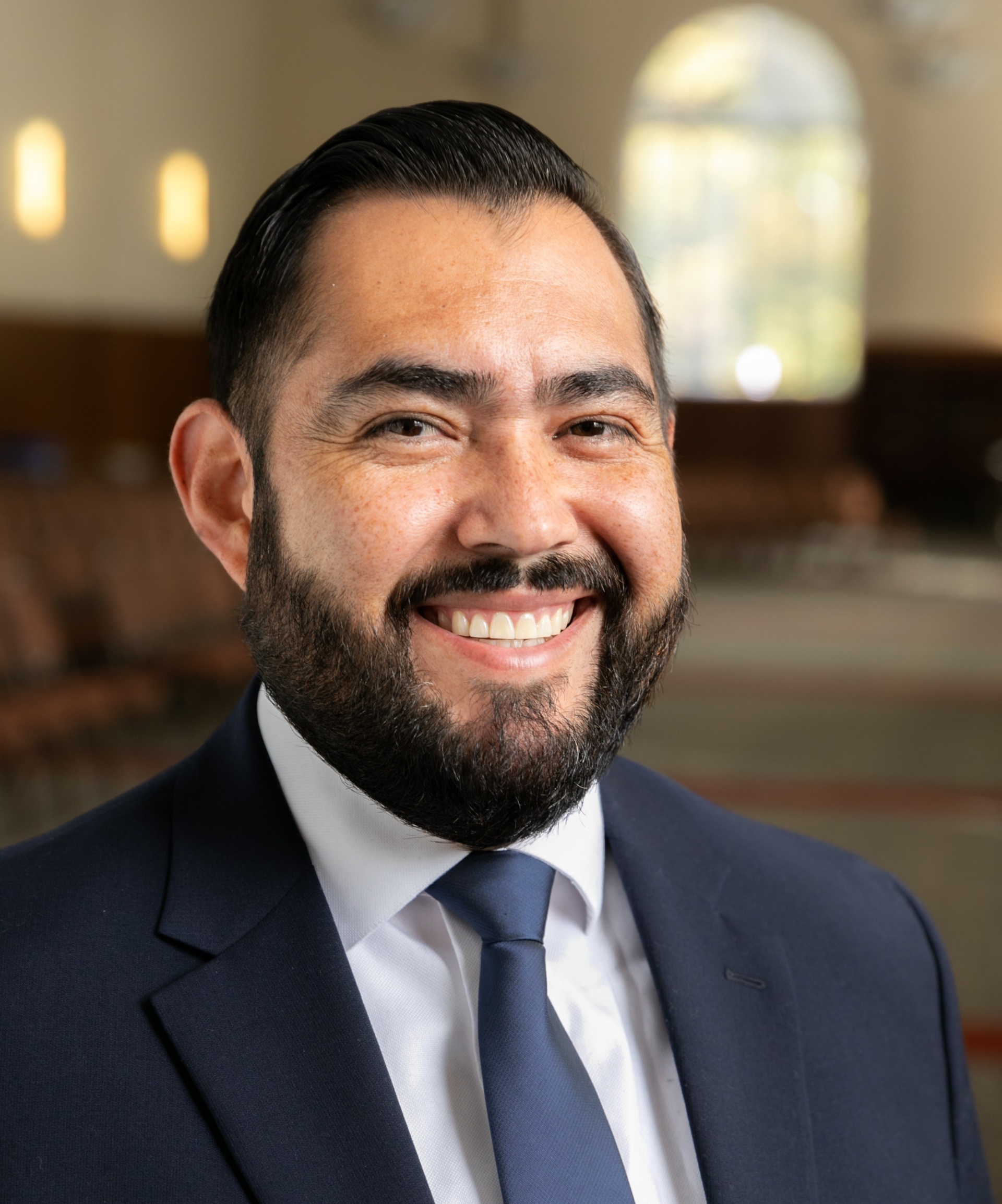 Dr. Alfredo Carlos is a Faculty Member in Political Science at California State University, Long Beach. He is currently on professional leave from CSULB for the 2021-2022 academic year and serving as the Interim Director for Chicano Studies at Eastern Washington University. He is also the Executive Director of the Foundation for Economic Democracy an organization that promotes democratic worker ownership of businesses and community ownership of land. He holds a Ph.D. in Political Science from the University of California, Irvine where he specialized in the fields of Political Economy, Political theory, and American Racial and Urban Politics. He earned his M.A. in Political Science from California State University, Long Beach with a focus in Comparative Politics and International Relations and his B.A. is in History and Chicano Studies from the University of California, Santa Barbara. In 2013-14, he was a University of California President's Dissertation Year Fellow as well as a Q. A. Shaw McKean, Jr. Fellow with the School of Management and Labor Relations at Rutgers University. His articles have appeared in Latin American Perspectives and Ethnicities. He is the co-author of The Latino Question (Pluto, 2018).
Image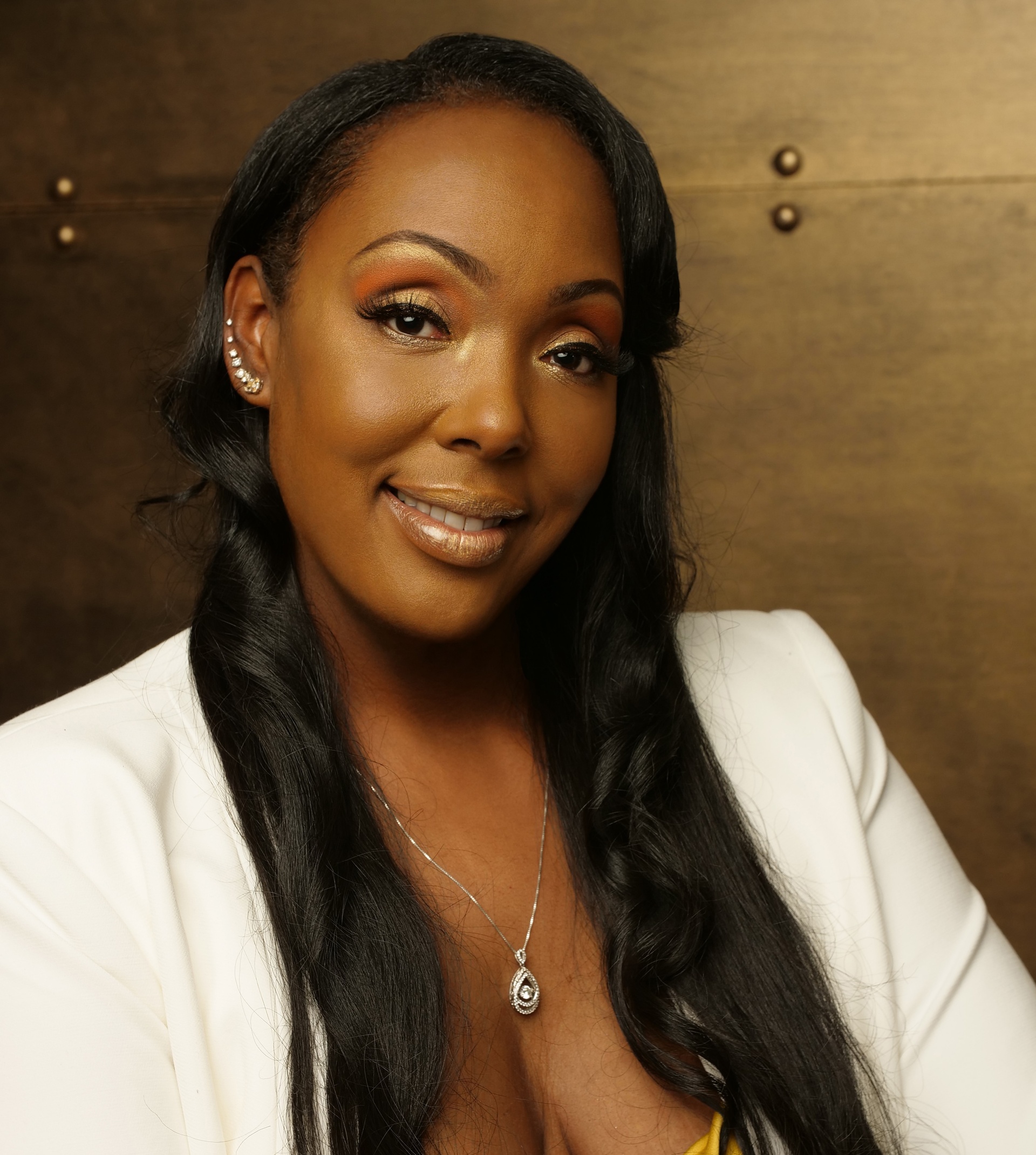 Founder and CEO of Digital Marx Group, a creative marketing agency launched in 2015, Douglas is often referred to as a "CODE AZZ BO$$". Douglas has positioned herself as a master facilitator committed to helping others create opportunity. Douglas helps creative entrepreneurs build immersive brands that put them in position to raise capital and scale their business. Her philosophy is simple innovation and technology bring new ideas to the marketplace and ownership of those ideas (IP) is the pathway to generational wealth. By leveraging over two decades of collective experience in real estate, media and tech, Douglas has managed to leave her footprint in three of the world's most robust industries.
Image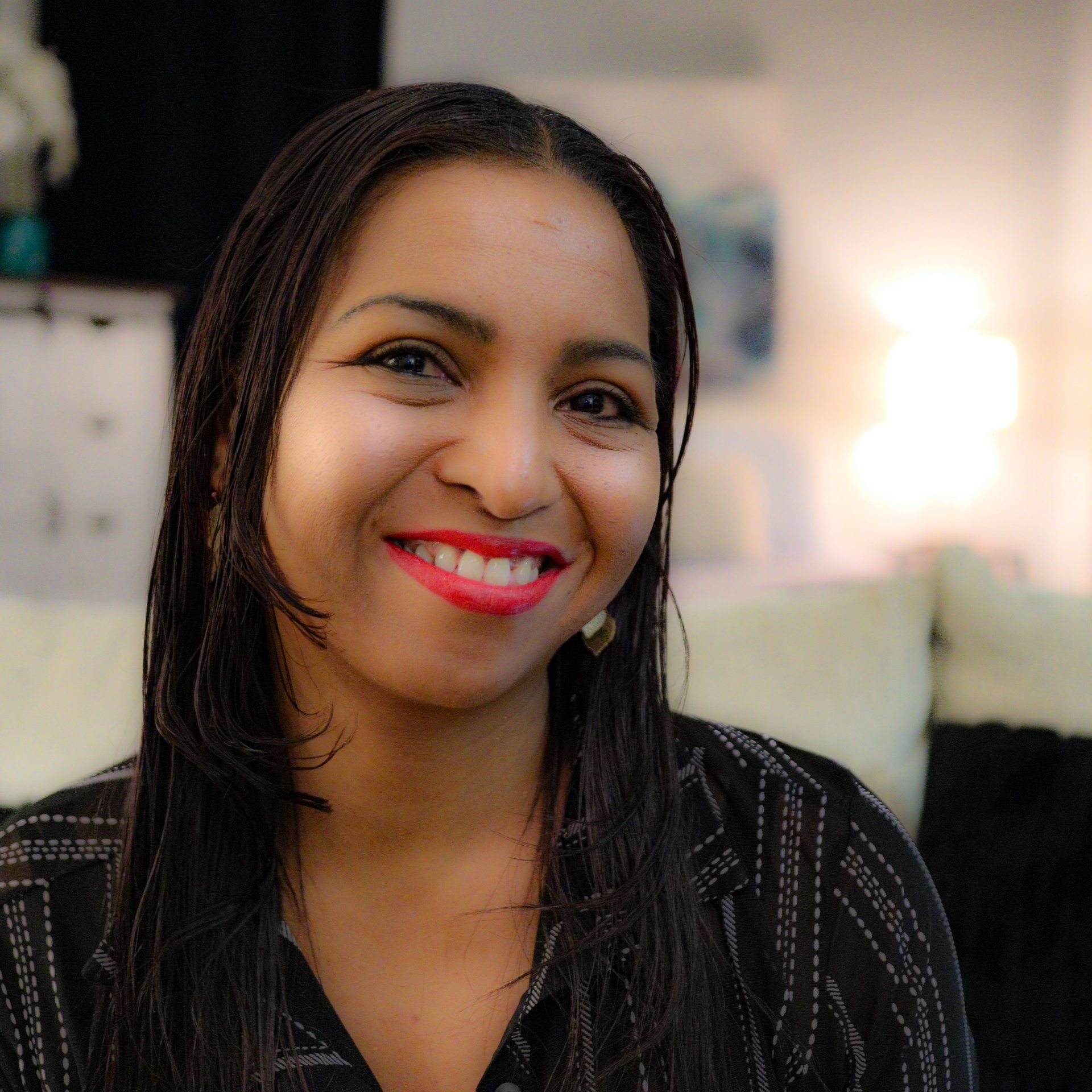 Dr. Rachel N. Hastings (Doc) is the founder of DocED, a critical, creative communication company that provides consulting on digital courses, curriculums and social justice campaigns. Her DiGiT marketing team has worked on promotional outreach campaigns for Forte Labs and their app against domestic violence, Hoops To End Abuse; MiraCosta College's First In the Fam,' But Not Alone career readiness conference for first-generation students; the San Diego Chapter of the American Association of Women in Community College (SDC-AAWCC) and their Let's Be Notorious Campaign; and the North County Higher Education Alliance (NCHEA)'s Careers During COVID: The Digital Turn conference. Over the past eight years, Dr. Hastings has produced a number of digital literacy projects with incarcerated individuals at Folsom State Prison, as well produced innovative virtual conferences centered in anti-blackness, white allyship and racial equity in higher education. Her work is published in the ASCCC Rostrum, Departures in Critical Qualitative Research, Liminalities, Women & Language, Radical Philosophy Review and the Nigerian Guardian. Dr. Hastings' also serves as a full-time Professor of Communication at MiraCosta College who centers her expertise on the use of digital communication in Public Speaking, Mass Communication, Interpersonal Relationships and Narrative Performance for personal growth, social advocacy, and communal change.
Image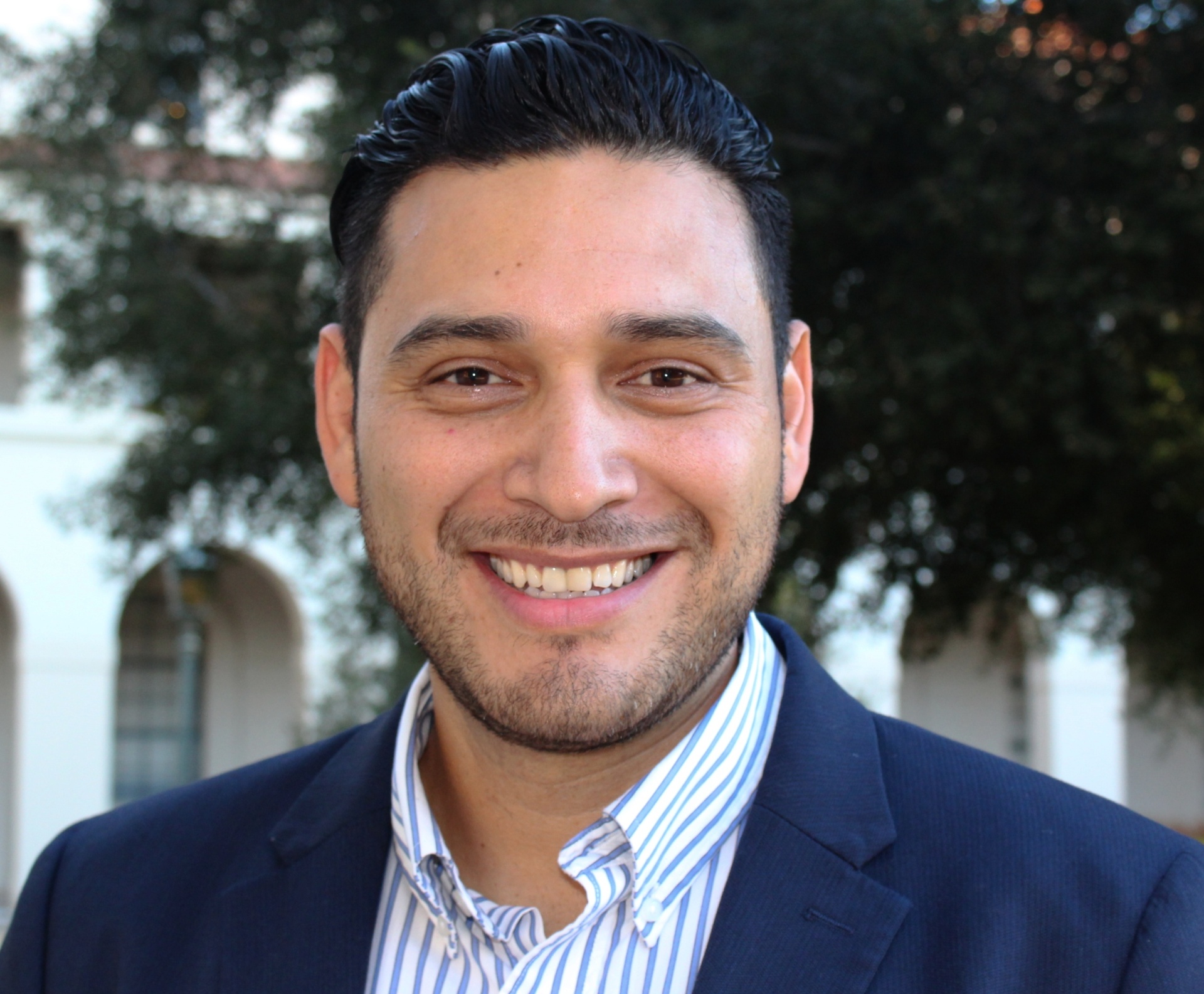 Roberto is the Founder and CEO of Braven Agency, a digital marketing agency, and SMRTS, a SaaS software company that focuses on SMBs. He is also Google's Digital Coach for California where he trains diverse small businesses on how to use digital tech tools to grow their business. In 2020, he was appointed by the Mayor of Los Angeles as the city's Entrepreneur in Residence (EIR).
He has run over 1,000 marketing and entrepreneurial workshops, in English and Spanish, on behalf of tech companies and universities that include Google, Quickbooks, Facebook, Univision, Stanford, UCLA, and USC. Roberto's work includes partnering with various governments, city officials, chambers, non-profits, and accelerators to bridge the digital divide. He is a visiting professor for CSULB School of Business where he teaches digital marketing and social media analytics.
Image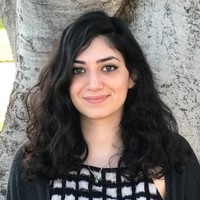 Deena Ziad Naime holds a BA in Women's, Gender, and Sexuality Studies and Middle Eastern Studies from California State University, Long Beach where she received the bell hooks Transforming Lives Award. She then finished her MA thesis at San Diego State University in Women's Studies. Naime's thesis focused on Arab American women's disruption of mainstream "self-care" vis-à-vis U.S. neoliberal capitalism. She is currently in her third year of a doctoral program in American Studies and Ethnicity at the University of Southern California. She is wholly invested in approaching social justice through the lens of Women of Color Feminism(s), which insists upon the consideration of the impacts of globalization, capitalism, community/collective wellness, and the overall power structures at play within the lives of individuals and communities. 
Image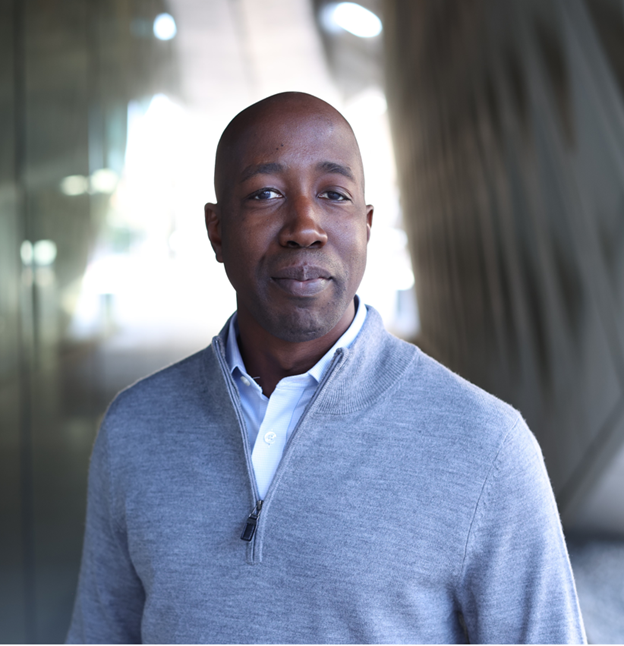 Kaine Nicholas is an accomplished financial professional with more than 15 years of entrepreneurial and financial experience with firms such as Etrade, Merrill Lynch, Goldman Sachs 10,000 Small Business, J.P. Morgan, and others. Today, Kaine is the first Executive Director of the Black Cooperative Investment Fund (BCIF), a community-based organization rooted in self-help economics that unapologetically provides microloans to the Black Community. As BCIF's Executive Director, Kaine is positioned as a leading voice in building a critical mass movement of change based on cooperative economics, wealth building, and fiscal imperatives. He is motivated to position BCIF as a trusted messenger, ally, and action-oriented partner within the ecosystem of efforts to close the racial wealth gap.
Image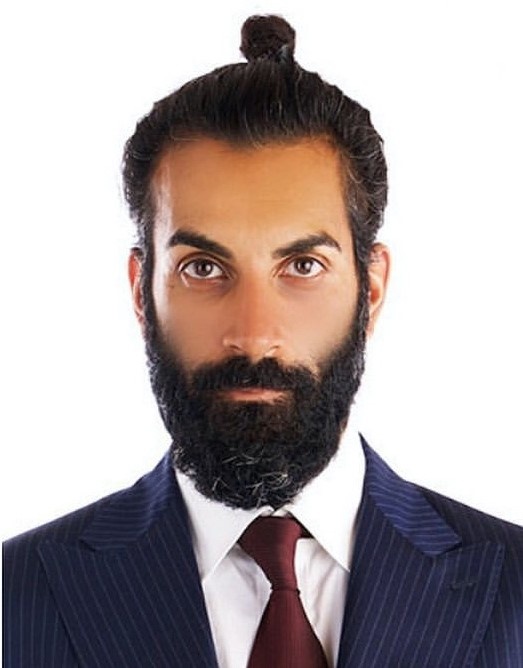 Indy Rishi Singh is a co-founder and cooperator of two cooperatives. The first is the politically innovative company SOGO, which develops software to improve and incentivize effective communication. The other is an education gaming initiative called Cosmic Labyrinth which supports the mental, physical and spiritual health of children and teenagers. Indy has studied western medicine as well as Ayurveda. He is interested in human wellbeing, and is also an advocate for regenerative farming principles and community development through compassionate and universal service. Indy also has a podcast called "Political Hope" that can be found on all the major podcast providers. He is an advisor to several important nonprofits: Cultivating Self, a nonprofit dedicated to supporting nurses dealing with burnout and compassion fatigue, and Yoga Mission, which houses/fosters orphans and provides various community development programs in Varanasi, India.
Image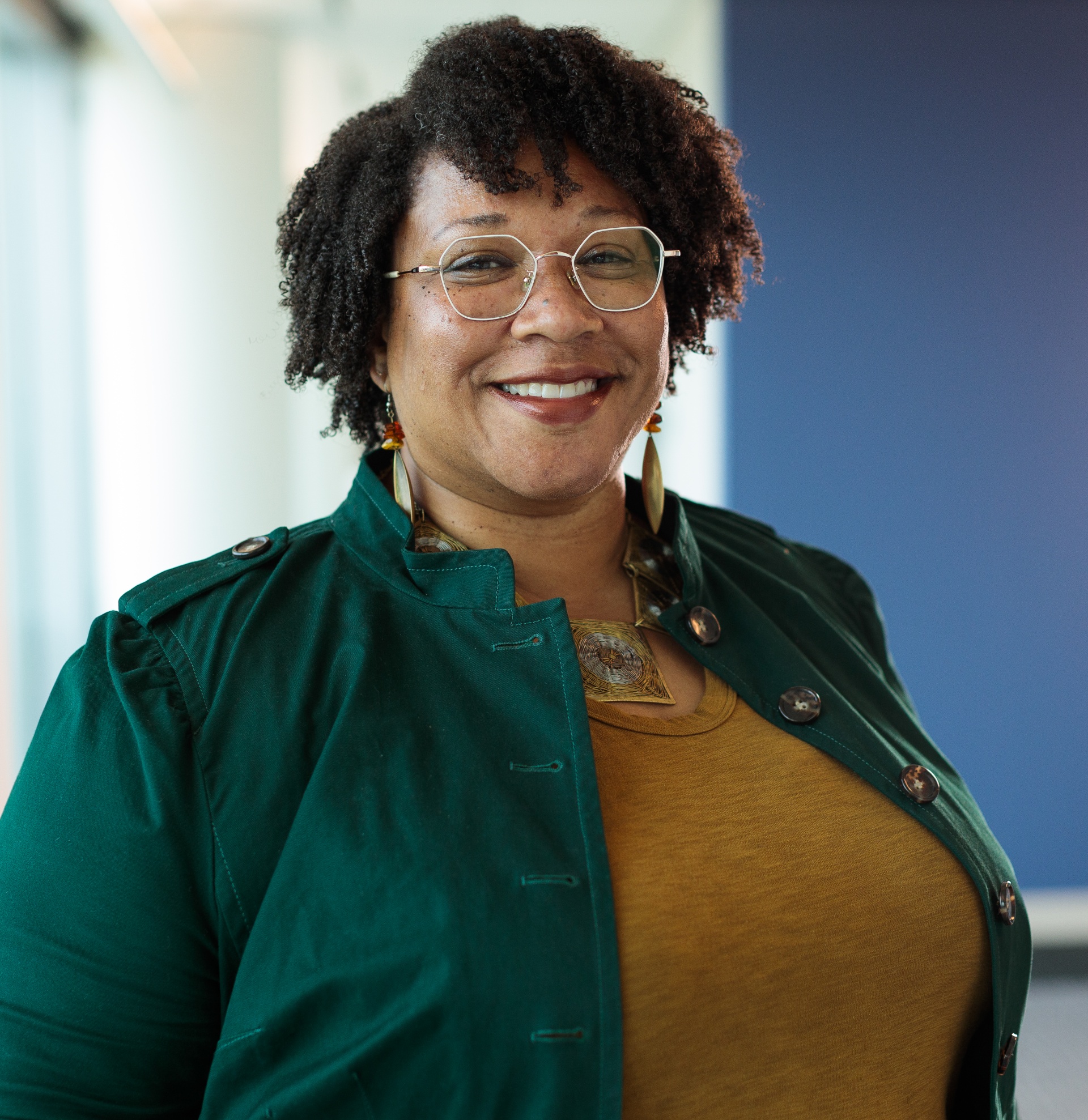 Erica Taylor is the Health and Social Outcome Lead in the MITRE-operated CMS Alliance to Modernize Healthcare (Health FFRDC). In this role, she helps lead the Health FFRDC's efforts to develop actionable resources that will reduce health disparities due to race, ethnicity, gender, sexual orientation, socioeconomic background, education, geography, or ability. These resources will enable leaders to make data-driven decisions that will foster a society where all can achieve their full potential health and well-being.
Prior to her joining MITRE, Dr. Taylor spent 9 years at CMS Innovation Center (CMMI), where she directed the minority health portfolio of the Million Hearts Initiative, led a team to develop a Medicaid investment plan for improving maternal health and was the government contract lead for the Million Hearts Model implementation.
She has over 22 years of experience in designing, implementing, and evaluating public health programs and a breadth of experience in health and social equity issues, both in her career with CMMI and previous roles.
Dr. Taylor is also the owner of Alterity, LLC which provides program evaluation and consulting services to small organizations in areas of racial equity and social justice. In addition, she serves on the advisory board of Baltimore Racial Justice Action (BRJA). Dr. Taylor has a doctorate in public policy from the University of Maryland Baltimore County, along with a master's degree in public health from the University of North Carolina, a master's degree in African-American and African Studies from Ohio State University, and a bachelor's from Brown University.
Image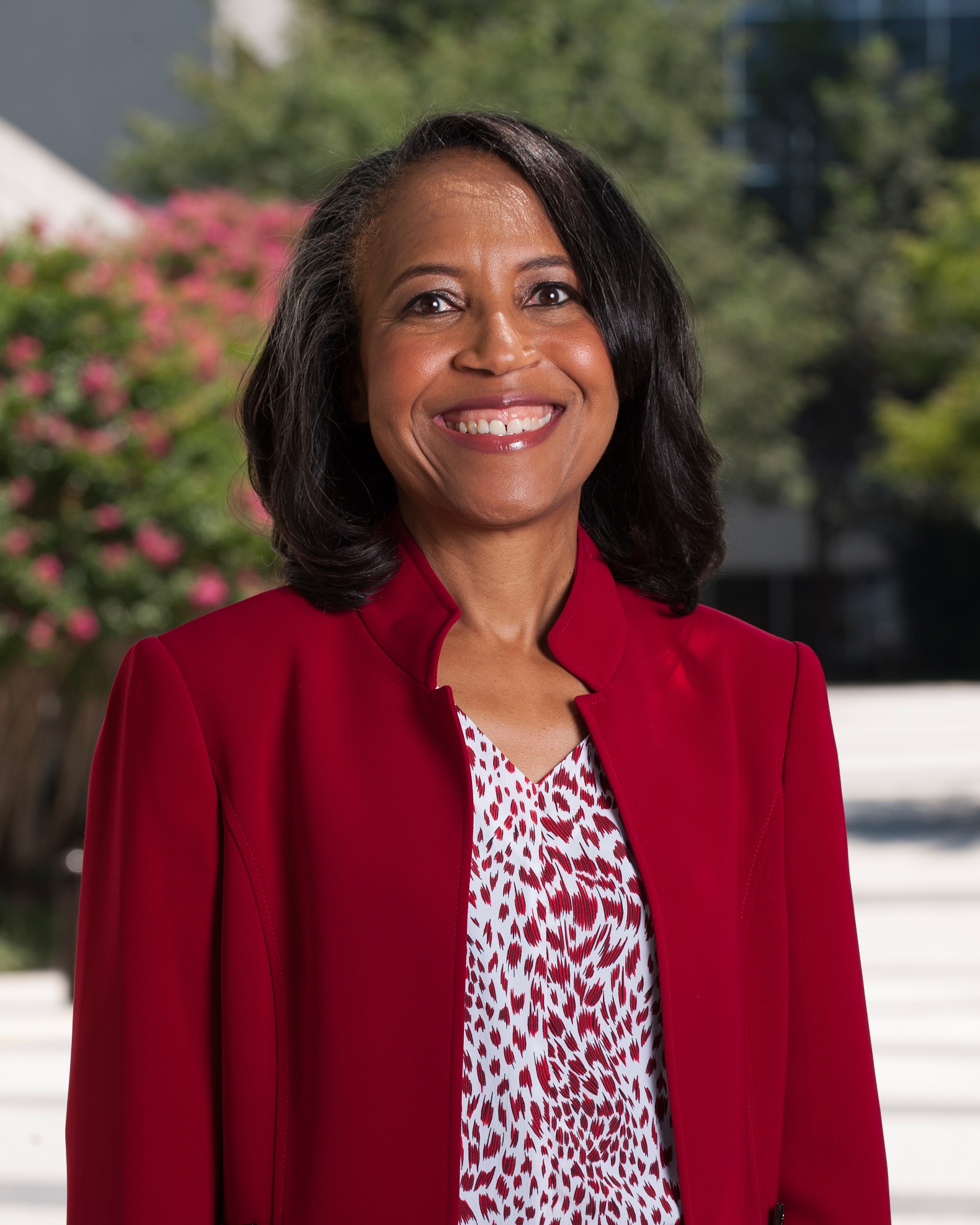 Ann-Marie France serves as Department Head to the Business Process Innovation Department, within the Enterprise Strategy and Transformation Innovation Center, a division of MITRE Labs at MITRE. Her team of over fifty engineers are committed to solving problems for a safer world. Prior to MITRE, Ann-Marie had an extensive career in consumer telecommunications at the Hughes Network Systems and laboratory equipment manufacturing at Hewlett Packard and Thermo Fisher Scientific.
While at MITRE, Ann-Marie has contributed to projects across multiple federal agencies.  Her key accomplishments include the work to ensure a continuous supply chain of identity document raw materials, implement an internet capability for a recurring citizen survey, support the acquisition approval and launch of a major identity credentialing modernization program, and combat identity fraud.
Ann-Marie has a BS in Mechanical Engineering from Princeton University, an MSE in Mechanical Engineering from the University of Pennsylvania, an MBA in International Marketing from the George Washington University, and an MS in Identity Management and Security from the University of Texas at Austin. Ann-Marie resides in Maryland with her husband of over 20 years, John. She is the proud mother of a Spelman College graduate, a son serving in the US Navy, and a son attending the US Coast Guard Academy.
Image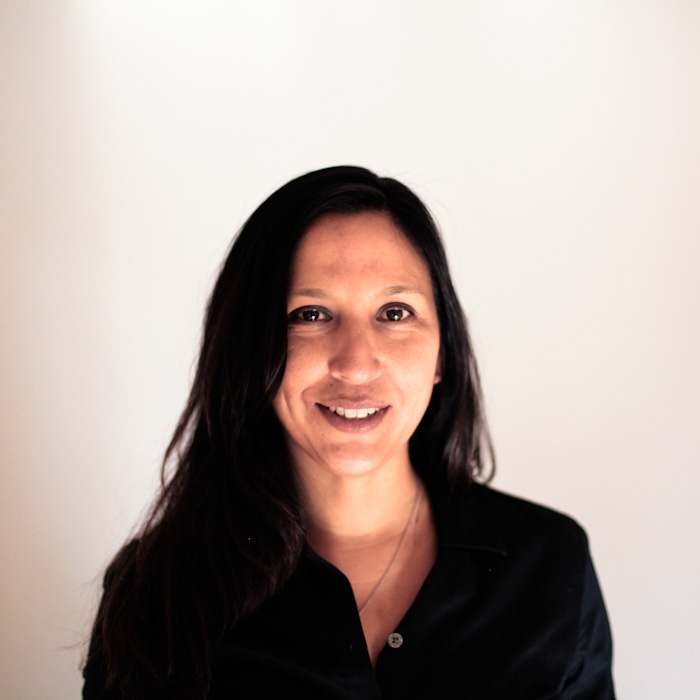 Olivia Nava is Design Director at Gobee, a social innovation design firm in Oakland, CA. Through a human-centered design process, Olivia facilitates how to uncover assumptions, co-create with beneficiaries, develop strategy with clients and rethink how solutions can be developed and implemented. She specializes in designing for low-resource settings both globally and domestically. 
As part of Gobee and in partnership with Blue Shield of California Foundation, she spearheaded Reimagine Lab, a 3-year design lab-to-incubator project. She led the project's design and implementation with 16 fellows to address prevention approaches to family and domestic violence in California. Prior to Gobee, she was Co-Founder and CEO of Juabar, a design-build social enterprise in Tanzania focused on entrepreneurial opportunities using solar energy in unelectrified communities. She previously also worked as a Program Officer of Philanthropy at the Community Clinics Initiative, a joint project of Tides and The California Endowment. Her grantmaking programs covered health information technology systems, cross-sector collaboration to address social determinants of health and green building projects at community health centers. Olivia's work has been featured in publications such as BBC World, Le Monde, Fast Company and Pop Tech. She received her M.B.A. in Design Strategy from California College of the Arts and her B.A. in Classics from UCLA.
Image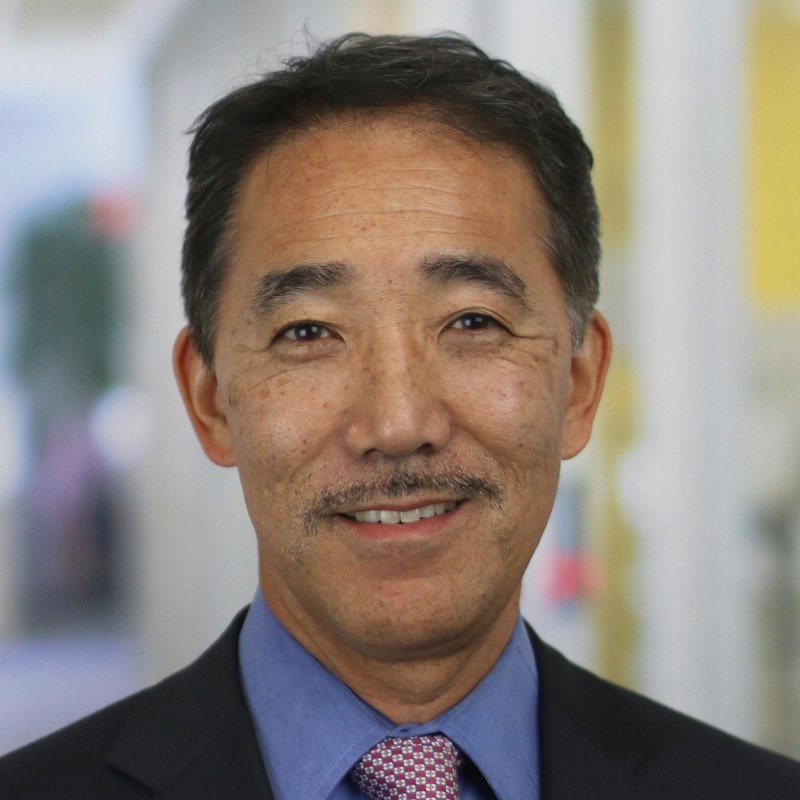 As a partner serving the Greater Los Angeles/Orange County for over 30 years, Michael Okabayashi serves as a business advisor for the needs of Ernst & Young clients and team. His specialization is in tax consulting across the full spectrum of federal, international, and multi-state tax matters. He embraces a life of servant leadership and supports giving back to the community.
Sponsors
Image

Image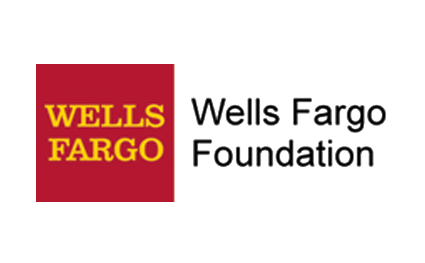 Image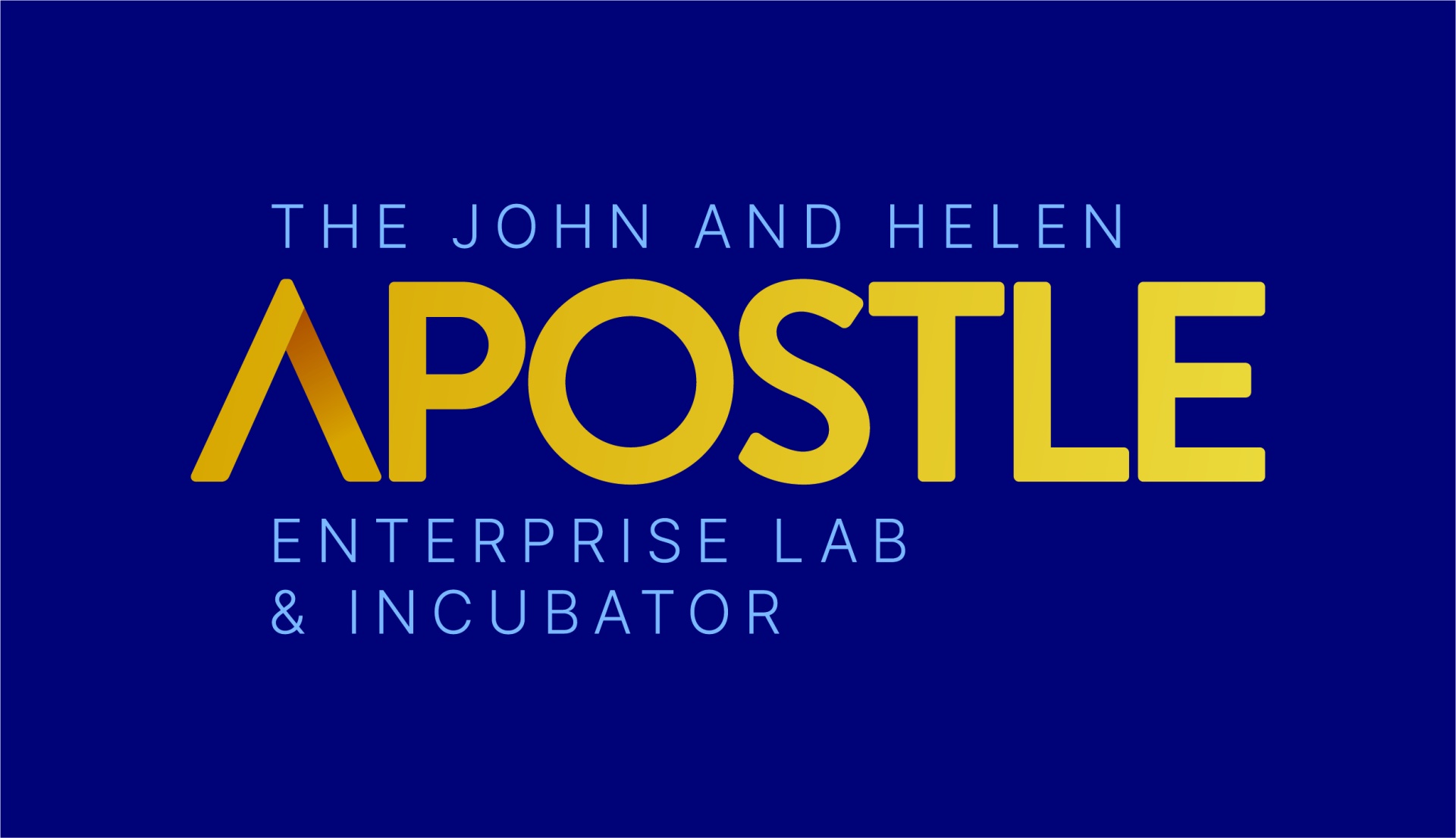 Image