Innovation Hour
Image

​A "How To" speaker series, presented by the IIE, ASI Beach Pride Events, and the Career Development Center. We will meet virtually once a month on WEDNESDAYS discussing and navigating hot topics that every young entrepreneur needs to know.  
The Power of a Blog: How to Write Your Way to Entrepreneurial Success
Wednesday, September 21, 2022 | 12pm - 1:15pm
Featuring: Marie Denee
Expand Your Influence: Understanding How, Why, and When to Network
Wednesday, October 19, 2022 | 12pm - 1:15pm
Featuring: Don Lupo
Business Formation: Everything you Need to Know about Structuring Your Business
Wednesday, November 16, 2022 | 12pm - 1:15pm
Featuring: Ashleigh N. Stone
---
Previous Meetings
Innovation Hour:
Music Entrepreneurship
February 16, 2022 - A panel on entrepreneurship within the music industry.
Image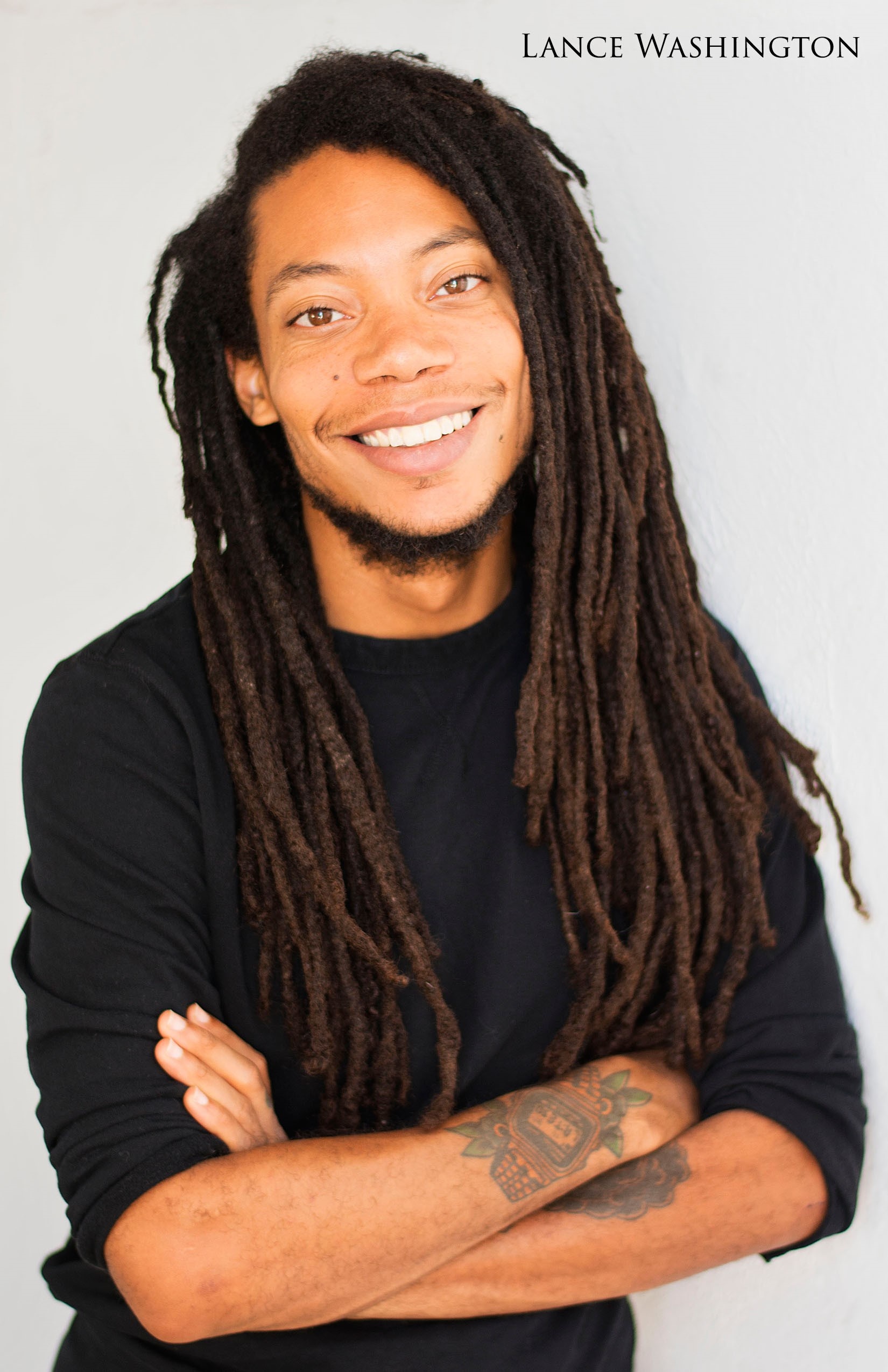 Lando Chill (Panelist)
Chicago born, LA resident Lando Chill makes music which is classified as hip-hop, but isn't tethered to a single genre, encompassing elements of funk, gospel, jazz, indie rock, and folk. Since 2016, Lando Chill has teamed with multi-instrumentalist and producer The Lasso, resulting in a singular sound only possible through a true symbiosis of vocalist and producer. His lyrics are highly introspective, reflecting on personal struggles and posing existential questions, but even at his most cathartic, he maintains a positive, encouraging outlook. His debut full-length For Mark, Your Son arrived on Mello Music Group in 2016 and garnered critical acclaim amongst the underground indie rap scene. Lando Chill's second album, The Boy Who Spoke to the Wind, appeared in 2017 and was named #26 on Bandcamp Daily's 100 Best Albums of the Year. The album was influenced by Paulo Coelho's book The Alchemist, and contained a more abstract, experimental sound than his prior releases.
Image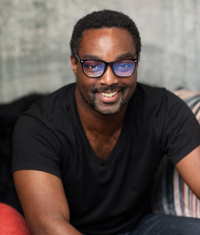 James Jones Jr. (Panelist)
James Jones is an award-winning tech entrepreneur and former entertainment lawyer who has represented artists, influencers, record labels, and other entertainment companies. He has won a Webby, Black Enterprise's Tech Entrepreneur of the Year and has been featured in Forbes, TechCrunch and numerous books. He is a Harvard Business School (Scaling Ventures Executive MBA), University of Florida College of Law, and Winston-Salem State University graduate.
Image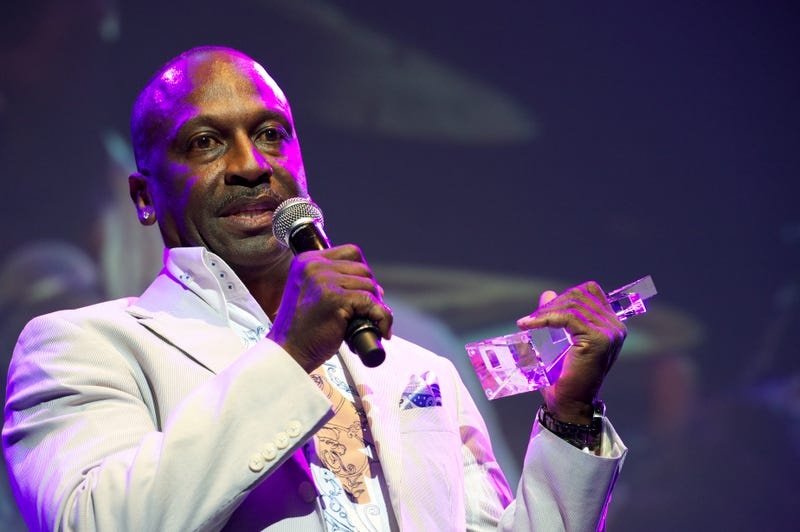 Fernando Pullum (Panelist)
Fernando Pullum earned his bachelor's degree in music education and master's in trumpet performance. Fernando moved to Los Angeles in 1984 to follow his dream of becoming an educator and professional musician. He assumed the music program at L.A.'s Washington Prep High School. In 1989, Los Angeles Unified School District recognized Fernando's music program as the first music magnet in South Los Angeles.
During the years that followed, 100% of Fernando's students graduated with a high school diploma and only one student failed to enroll in college during the next fifteen years. Fernando has been recognized by many organizations and individuals throughout his tenure, including Oprah, VH-1, the John Lennon Foundation and the State of California as its teacher of the year. He has performed and recorded with many industry greats, such as Stevie Wonder, Ella Fitzgerald, Jackson Browne, Etta James, Alicia Keys, Eddie Murphy, Fishbone and more. Six of his former students have won Grammys.
Innovation Hour: Activate Your Inner Entrepreneur
March 16, 2022 - A workshop on how to determine whether entrepreneurship is for you.
Image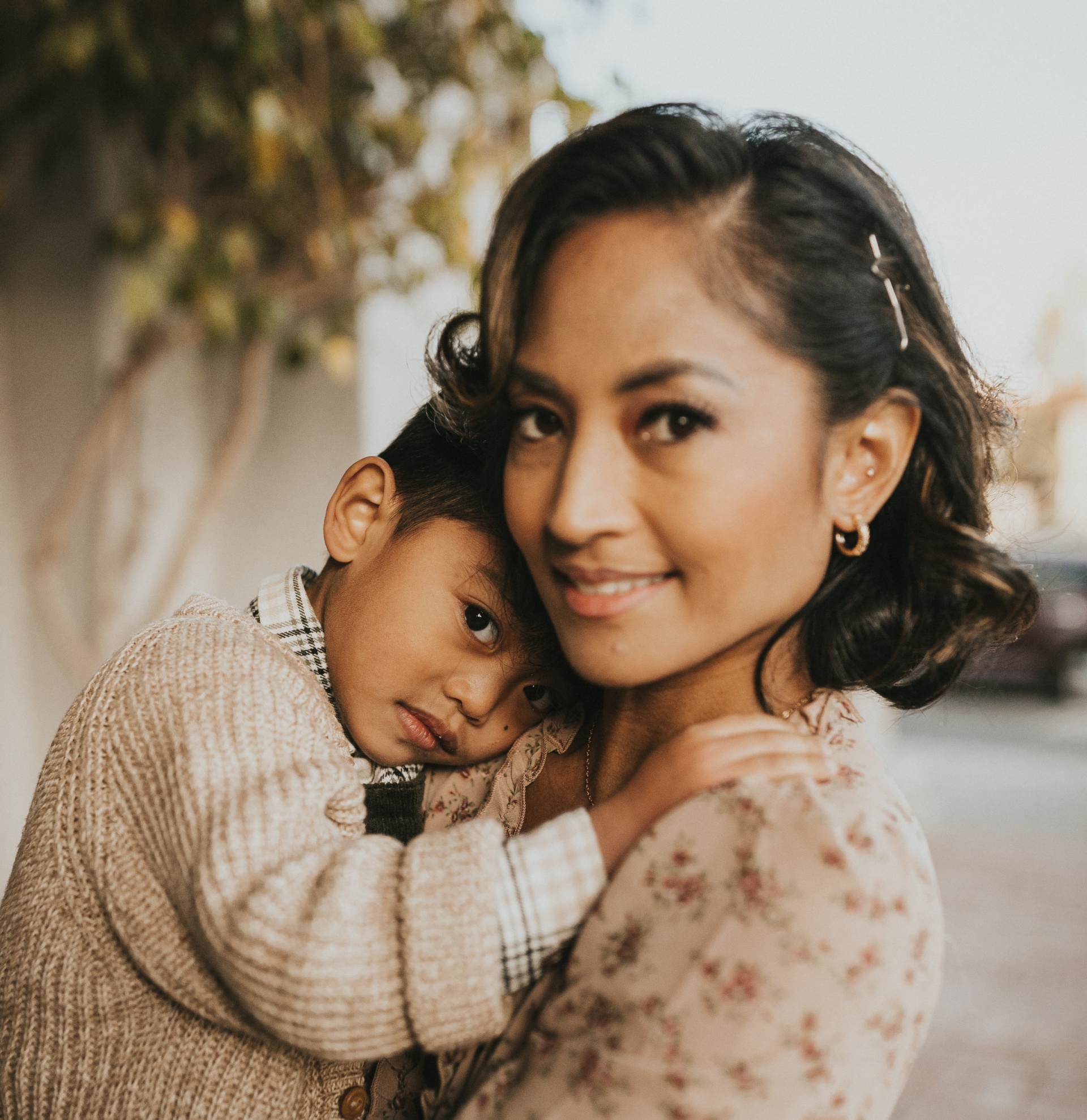 Shella May Garcia (Panelist)
Shella May Garcia is the Founder & Owner of Sweet Threads Children's Specialty Boutique, Designer of Paush #paushmini, and Master Creator of Things & Ideas. Creating and designing memorable experiences is my passion. Doing meaningful work through my business fulfills my heart and gives me purpose.
 At Sweet Threads, your neighborhood's favorite children's boutique located in the City of Long Beach, CA since 2013, we've had unique opportunities to stretch our creativity from designing a children's vintage-inspired clothing line to hosting events and bringing awareness to 85+ BIPOC and Special Needs Owned small businesses. One of our most recent accomplishments was hosting and event planning LB Ube Fest in Belmont Shore with 2500+ in attendance. Give me a project and I will create something out of nothing.
Image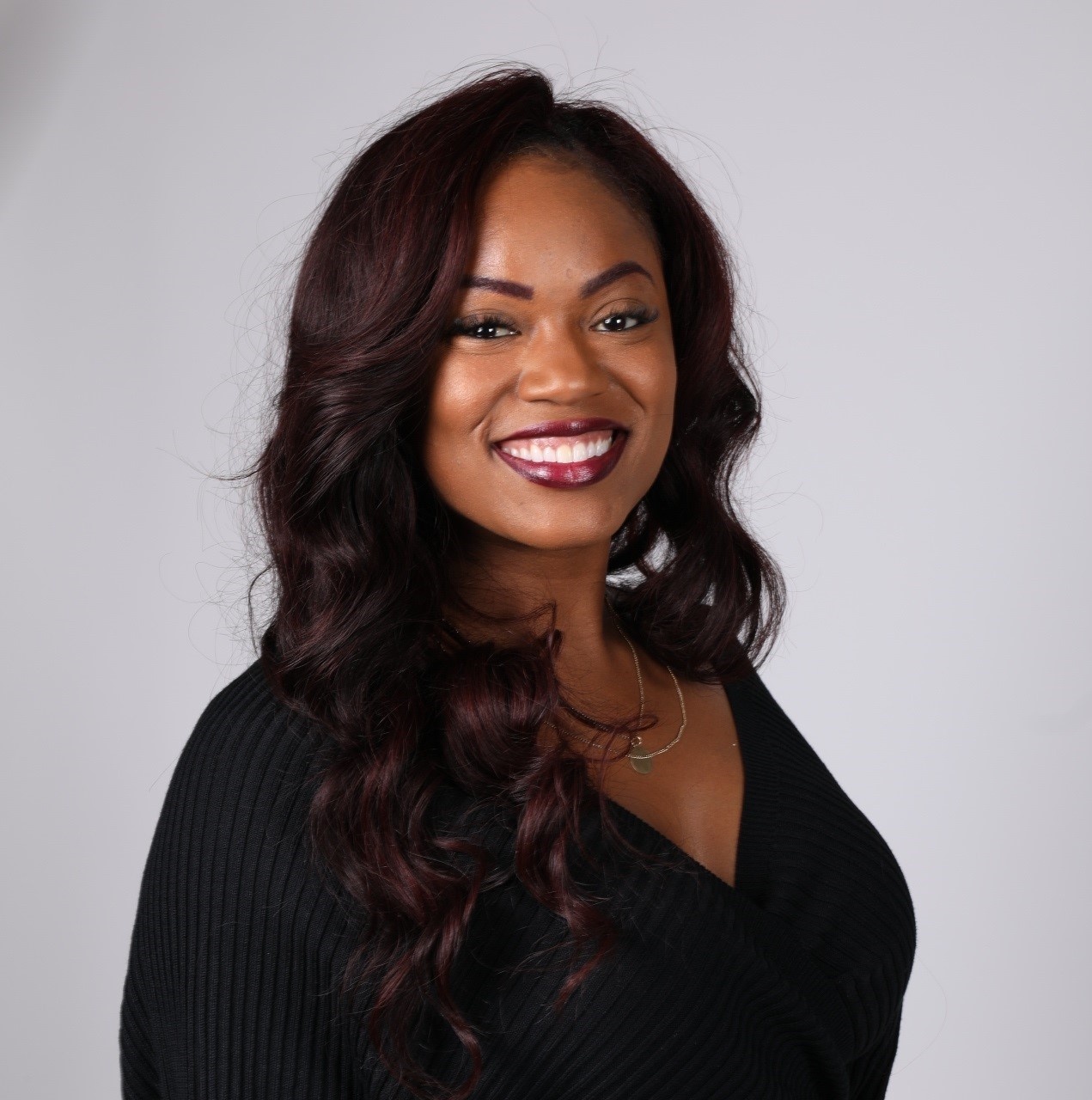 Deionna Gipson (Panelist)
While attending CSULB I became a proud member of Delta Sigma Theta Sorority Incorporated, Omicron Lambda Chapter (Fall 2006) and I am still very close with my chapter and sorority sisters. After college I moved to Dallas, Texas for a short time to begin my career. After returning to California I got married and became a mother to two daughters (Bailey 8 and Brooke 3). I've spent over a decade working with large organizations in the Private, Non-Profit and Education Sector. I received my Bachelor's Degree in Communication Studies CSULB 07', A Master's Degree in Public Administration CSULB 14' and a Master's Degree in Business Administration ASU 2020' in addition to becoming a Licensed Realtor in 2018. I've worked with organizations such as UCLA as a Project and Contract Compliance Manager; organizing and streamlining workloads in multiple departments in addition to working on proposals, budgets, grants and other government funding for programs. As a business owner, I am an actively involved member of my community, I lead the Business Concierge Team for the South LA Chamber of Commerce and my business is government certified. I have had the opportunity to work in the 2020 Census as a Small Business Partnership Specialist to understand the demographics and needs of business owners throughout South LA. I use my experience combined with research and educational training to 2020  Educate, Engage and Encourage the South LA Small Business Community on Business Formation, Business Development and Business Funding to enable  sustainability and longevity.
Image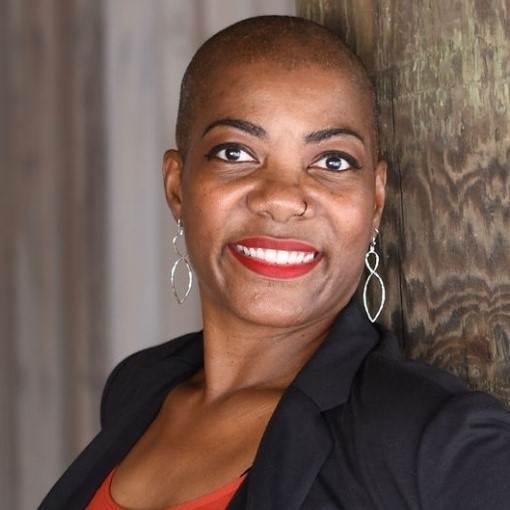 Leigh Lester (Panelist)
Leigh Lester is the Founder & Executive Director of Ubuntu Institute of Learning, an international training organization focused on social justice issues ranging from Diversity, Equity, Inclusion, and Belonging to Entrepreneurship to Affordable Housing. 
As a trainer, consultant, educator, public speaker, serial ideator, and occasionally a coach, Leigh is always a positive force for her clients and co-conspirators. She is active in her community of Long Beach, She serves on a national Board of Directors for industry and nonprofit organizations. Her passion is service. She focuses that passion in affordable housing, under-invested entrepreneurship programs and/or diversity, equity, inclusion and belonging initiatives.
Innovation Hour: 
Social Media Entrepreneurship
April 20, 2022 - A conversation on how to effectively build your brand through social media.
Image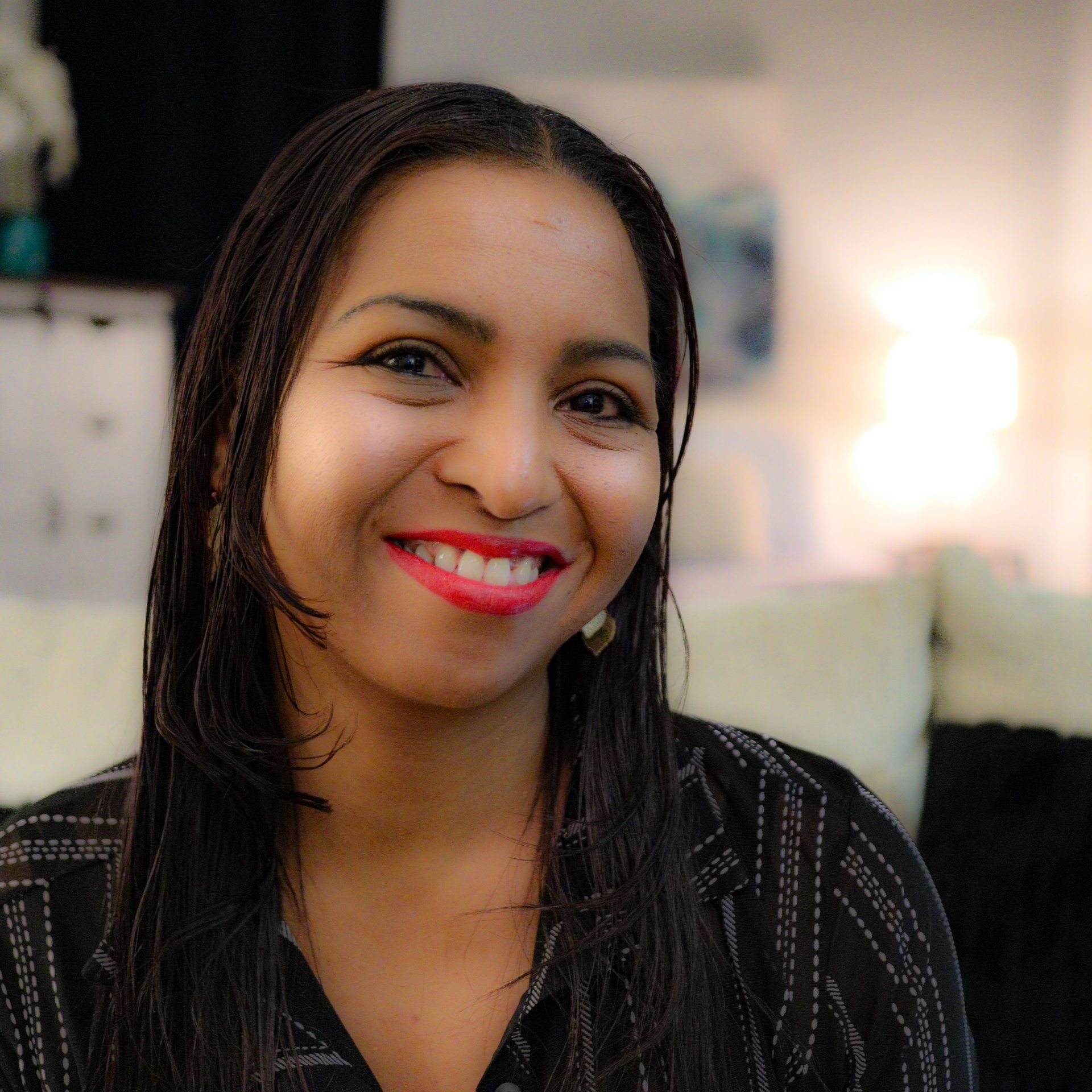 Dr. Rachel N. Hastings (Panelist)
Dr. Rachel N. Hastings (Doc) is the founder of DocED, a critical, creative communication company that provides consulting on digital courses, curriculums and social justice campaigns. Her DiGiT marketing team has worked on promotional outreach campaigns for Forte Labs and their app against domestic violence, Hoops To End Abuse; MiraCosta College's First In the Fam,' But Not Alone career readiness conference for first-generation students; the San Diego Chapter of the American Association of Women in Community College (SDC-AAWCC) and their Let's Be Notorious Campaign; and the North County Higher Education Alliance (NCHEA)'s Careers During COVID: The Digital Turn conference. Over the past eight years, Dr. Hastings has produced a number of digital literacy projects with incarcerated individuals at Folsom State Prison, as well produced innovative virtual conferences centered in anti-blackness, white allyship and racial equity in higher education. Her work is published in the ASCCC Rostrum, Departures in Critical Qualitative Research, Liminalities, Women & Language, Radical Philosophy Review and the Nigerian Guardian. Dr. Hastings' also serves as a full-time Professor of Communication at MiraCosta College who centers her expertise on the use of digital communication in Public Speaking, Mass Communication, Interpersonal Relationships and Narrative Performance for personal growth, social advocacy, and communal change.
Innovation Hour: Latinx Entrepreneurs 
September 23, 2021
Image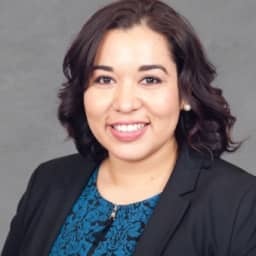 Noramay Cadena (Panelist)
Noramay's professional career has spanned a diverse range of operating and investing environments, from early-stage startups to Fortune 50 companies. She leads investments for Portfolia's Rising America Fund, a micro fund investing in Latinx, Black and LGBTQIA founders.
Image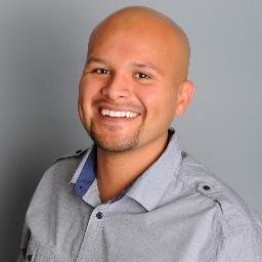 Sergio Rosas (Panelist)
Founder and Chief Executive Officer of Next Shift Learning. Radical Inclusive Designer at People Rocket. Program Lead at the Kapor Center. Founding Director of the Los Angeles Tech Talent Pipeline.
Innovation Hour: LGBTQIA+ Entrepreneurs
October 28, 2021 - Join us for a conversation about identity, authenticity, and allyship during the October 28th Innovation Hour conversation with LGBTQIA+ entrepreneurs.
Image
Yumna Aysen (Panelist)
Yumna Aysen is a success coach who has a passion for helping people find purpose, clarity, happiness and success. She ultimately aims to help people become the best version of themselves and to create a life that they can't wait to wake up to and live every day. Yumna has been featured in Medium and interviewed on national television and on local radio in South Africa including eNCA, The Afternoon Express Show and Cape Talk Radio. She has also been featured in the Weekend Argus and on Bizcommunity.
Image
 

Dominique Hollins (Panelist)

​Dominique Hollins is the Founder and Connector-in-Chief of WĒ360, a boutique Justice, Equity, Diversity and Inclusion (JEDI) consulting firm that creates holistic customized strategies for companies committed to developing an equitable and inclusive workplace. With over 16 years of experience working with Fortune 500 companies, non-profit organizations, academic institutions, entrepreneurs, community leaders and professional advocates, Dominique has become adept at community building for collective impact. Her expertise spans the technology and financial services industries including business operations, product and program development, brand engagement, data analysis, partnerships, community development, small business advocacy, tech entrepreneurship and JEDI planning and development.

Image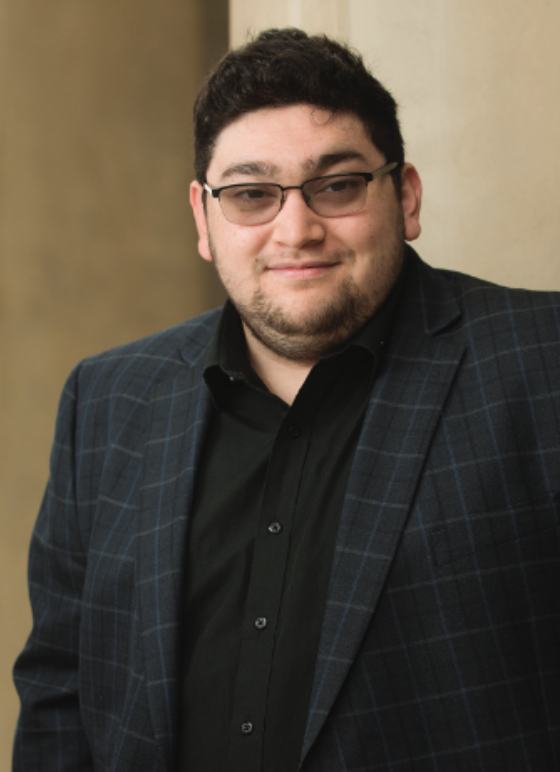 Zane Landin (Panelist)
Zane Landin is the founder and chief executive officer of PositiveVibes Magazine, which is a digital, international publication dedicated to wellness, positivity, and mental health. He has a true passion for disability advocacy. He aspires to transform institutional systems to be more inclusive to the disability community. Landin is a graduating senior at Cal Poly Pomona majoring in communication with a concentration in public relations. Landin hopes to be the communications specialist for Disability Rights California, which is the largest disability advocacy organization in the nation. With his passion for disability justice and policy reform for a barrier-free and diverse world for people with disabilities, he envisions making a significant impact in this role. 
Image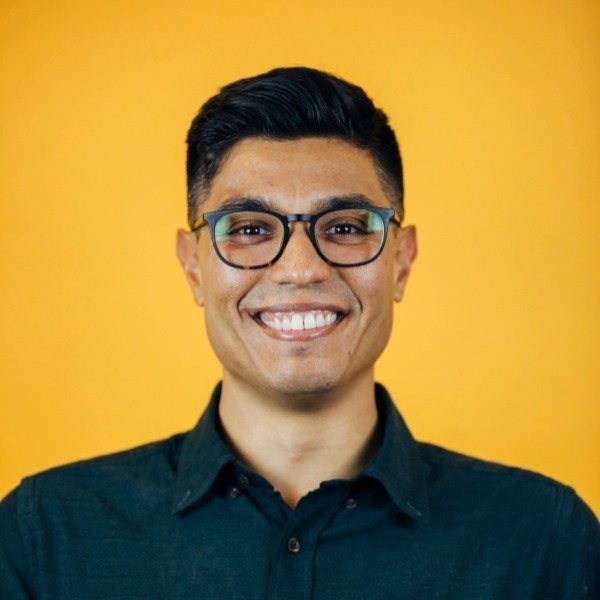 Josh Torres 
(Panelist)
Josh Torres (he/him) is a strong advocate for empowering people, particularly those most often marginalized. Marrying his activist and tech professional experience, Josh applies an equity lens that centers the transformational power of connection to build strong and effective communities, grounded in love and purpose. 
Josh is the founder & CEO of BE/volved Coaching, which works to help clients from historically excluded communities to unlock their potential to become leaders in the business, non-profit, and social sectors. 
He has helped to directly launch and support many initiatives to increase the representation of underrepresented folx working in the tech sector, including co-founding LTX Quest, the largest national gathering for Latinx in Tech.
Innovation Hour: Ethical Entrepreneurship
November 18, 2021 - Join us in a conversation about the most pressing ethical issues facing entrepreneurs today on November 18th, 2021.
Image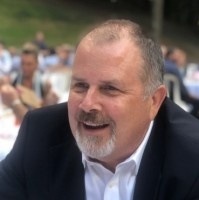 Mark Sievert (Panelist)
Mark Sievert has had a successful career as a problem solver and sales leader in multiple business verticals. Until May of 2021, Mark held various leadership roles at the premier bank for technology startups, Silicon Valley Bank. His focus was helping their client base of early stage FinTech and Payment companies develop their creative solutions and succeed in the complex regulatory, legal and technology landscape of today's new banking world. Current, Mark is Finli's Head of Sales, bringing his experience and expertise to help solve digital challenges for SMBs and micro businesses.
Image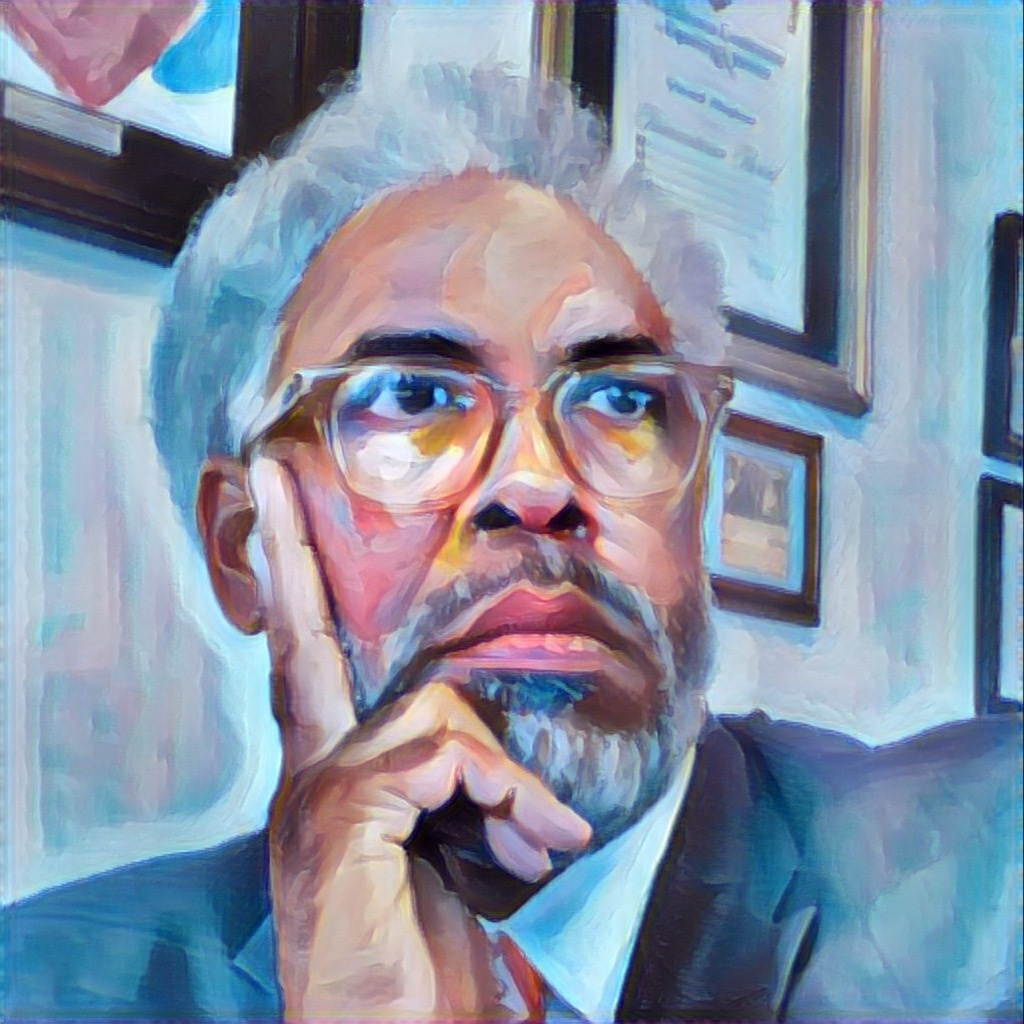 Darick J. Simpson (Panelist)
Darick J. Simpson is President of the Earl B. and Loraine H. Miller Foundation.  Before joining the Miller Foundation in 2019, he served as the Region IX Representative on the National Community Action Partnership Board and as Executive Director of the Long Beach Community Action Partnership (LBCAP).  Simpson also provided leadership in creating the Public Access Digital Network (PADNET.tv) which serves the Long Beach Community.  Simpson currently serves as Chair of the PBS SoCal Community Advisory Board and on the CSULB Research Foundation Board of Directors, among other boards.  He is also serving as a Faculty Fellow for the Ukleja Center for Ethical Leadership at CSULB. In addition to his corporate and community accomplishments, Simpson is a creative writer with three published books, a CD and, most recently, a podcast. 
Innovation Hour Sustainability Showcase 
April 21, 2021
Navigating as a Woman-Identified Entrepreneur 
March 17, 2021 - Join our panel of young and accomplished women-identified entrepreneurs as they discuss how they navigated their entrepreneurship journey.
Image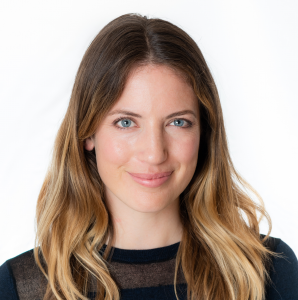 Cameron Cler | Panelist
Cameron Cler is the founder of WellMode, a platform helping wellness entrepreneurs build and scale their online offering. We offer video editing, hosting and monetizing services to help our clients grow their customer and revenue base. Prior to starting WellMode, Cameron worked at both growth and seed-stage startups, in early-stage VC investing and recently graduated from MIT with her MBA.
Image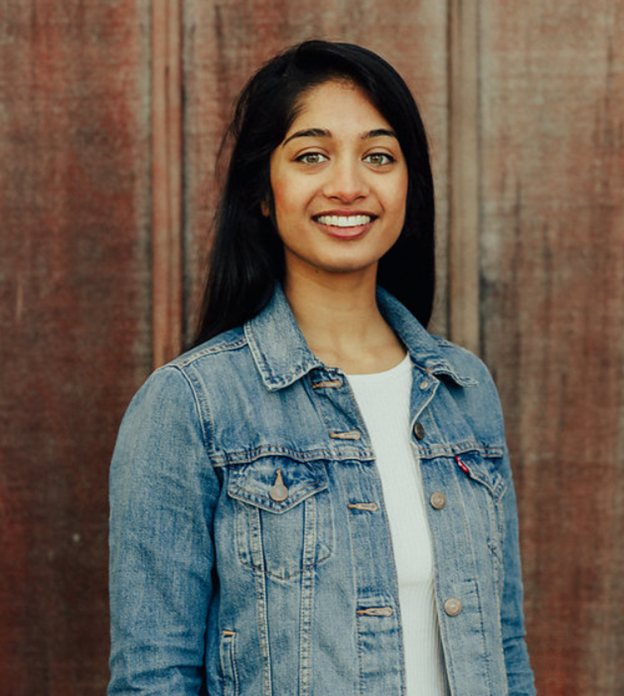 Shrina is Vice President at Republic. She's a mechanical engineer by training, and loves building the entrepreneurial tech community the same way she builds machines: with a robust foundation and strong purpose. She has worked with government projects and startups from London to the Himalayas, Shrina started her engineering career with projects for NASA and the Southern California Gas Company, and prior to Republic she helped found three companies with one recent exit. Most recently, Shrina was on the investment team at Better Ventures, focused on deal sourcing and raising their third fund. She is a fierce believer in the power of innovation to solve the world's most pressing problems, and enthusiastic about seeking out and supporting ideas to make them successful.
Image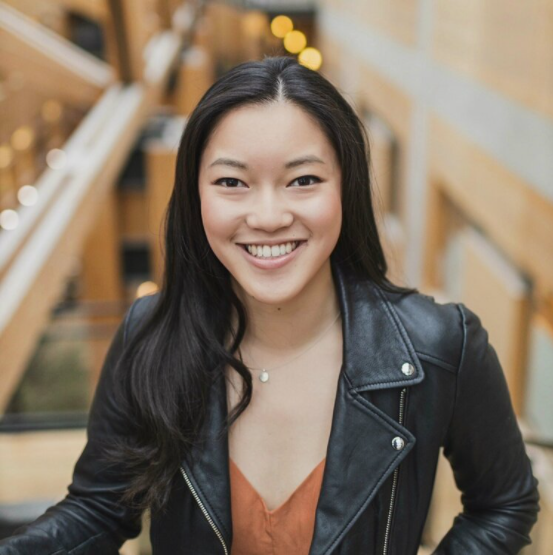 Michelle Kwok | Panelist
Michelle is a born and raised Vancouverite - medical science student turned social entrepreneur. She co-founded FLIK, a platform connecting female founders/leaders and students across the world via meaningful apprenticeships. Michelle has had the honour of speaking at universities and spaces across North America sharing her thoughts on entrepreneurship, womxn empowerment, diversity and inclusion, and breaking down barriers. She now serves on the alumni advisory council of League of Innovators and as an alumni rep for Next 36 where she works to accelerate more youth entrepreneurs. She has been recognized as YWCA's Young Woman of Distinction in 2020 and a Conversationalist GenZ Honoree. 
Entrepreneurship for Black Entrepreneurs 
February 17, 2021 - Black Entrepreneurship has traditionally been a profitable path forward for African American entrepreneurs who were excluded from mainstream methods of making capital or who chose entrepreneurship to preserve their independence. This panel will explore how and why black entrepreneurship might be impactful for black students at CSULB.
Image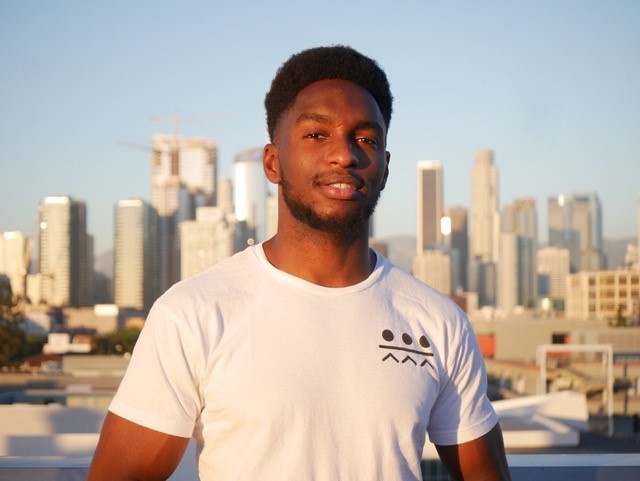 Ekene C. Abana | Panelist
Ekene Abana is a young entrepreneur who helps people make new connections, build trust and strengthen relationships with their peers. His company, PPLE Inc., is all about establishing and developing relationships through mixers and events. They provide individuals with the tools they need to host small gatherings. Using innovative tactics, PPLE influences guests to become more familiar by mingling and interacting with each other. Familiarity breeds trust, and that is PPLE's mission. Ekene believes, if people trusted each other more, there would be more peace, productivity, love and empathy in the world.
Image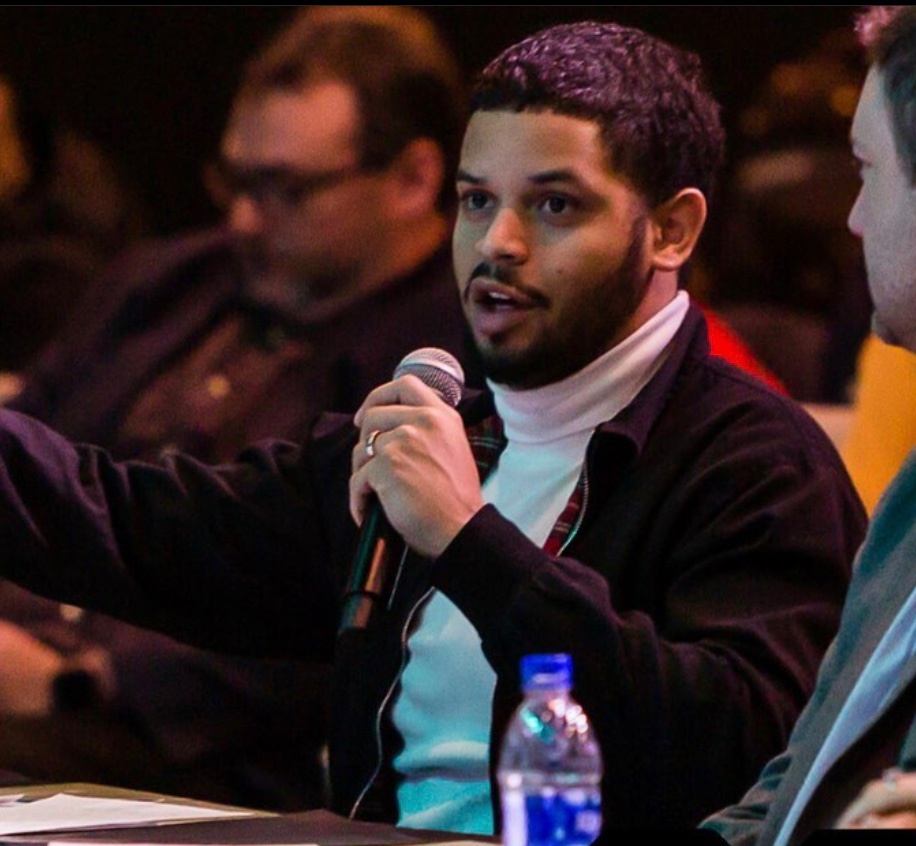 Chandler Malone | Panelist
Chandler is a three time entrepreneur who is now building The Ideate Project and investing in early stage companies through Atento Capital. His journey began as a college student, building an events business that hosted shows for Billboard top 10 artists including the Chainsmokers before launching his first software company, The Moves, which he exited in 2019. Chandler has a passion for helping underrepresented entrepreneurs and using technology to improve quality of life. Chandler serves as an Investor in Residence at Washington University in St. Louis and a board member at Urban Coders Guild.
Image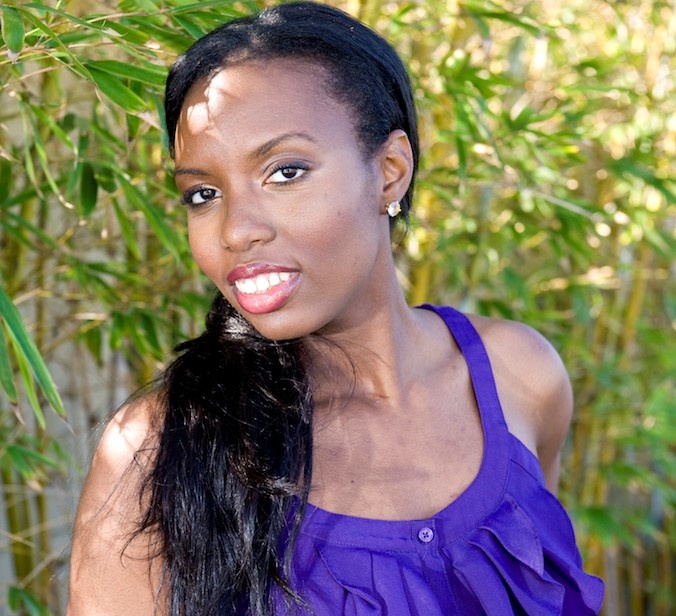 Amara Omoregie | Panelist
In 2008, Amara Omoregie created her inbound sales and marketing agency, amaraREPS. Her vision is to create an environment where entrepreneurs can obtain top quality sales and marketing operations and implementation support, but can also have access to resources and education for the latest marketing and business development best practices. Amara is more than the name of amaraREPS, she is a visionary and fearless leader for STEAM companies that fill the world with inspiration. Her expertise liesin being able to see the big picture and calling upon her network of the most talented creatives that are necessary to serve dreamers, startups, and businesses alike.
Innovating with and for Families: Creating a Business Surrounded by Your Family
November 18, 2020 - Sheltering in place forced many us to spend more time in close quarters with our families. Whether you are a parent business owner, an entrepreneur trying to convince your parents your idea will make money one day, an innovator who wants to create products for families, or an individual just trying to get more done with more of your family at home, this session is for you. Our experts will offer productivity strategies and tips for how to innovate with and for families.
Image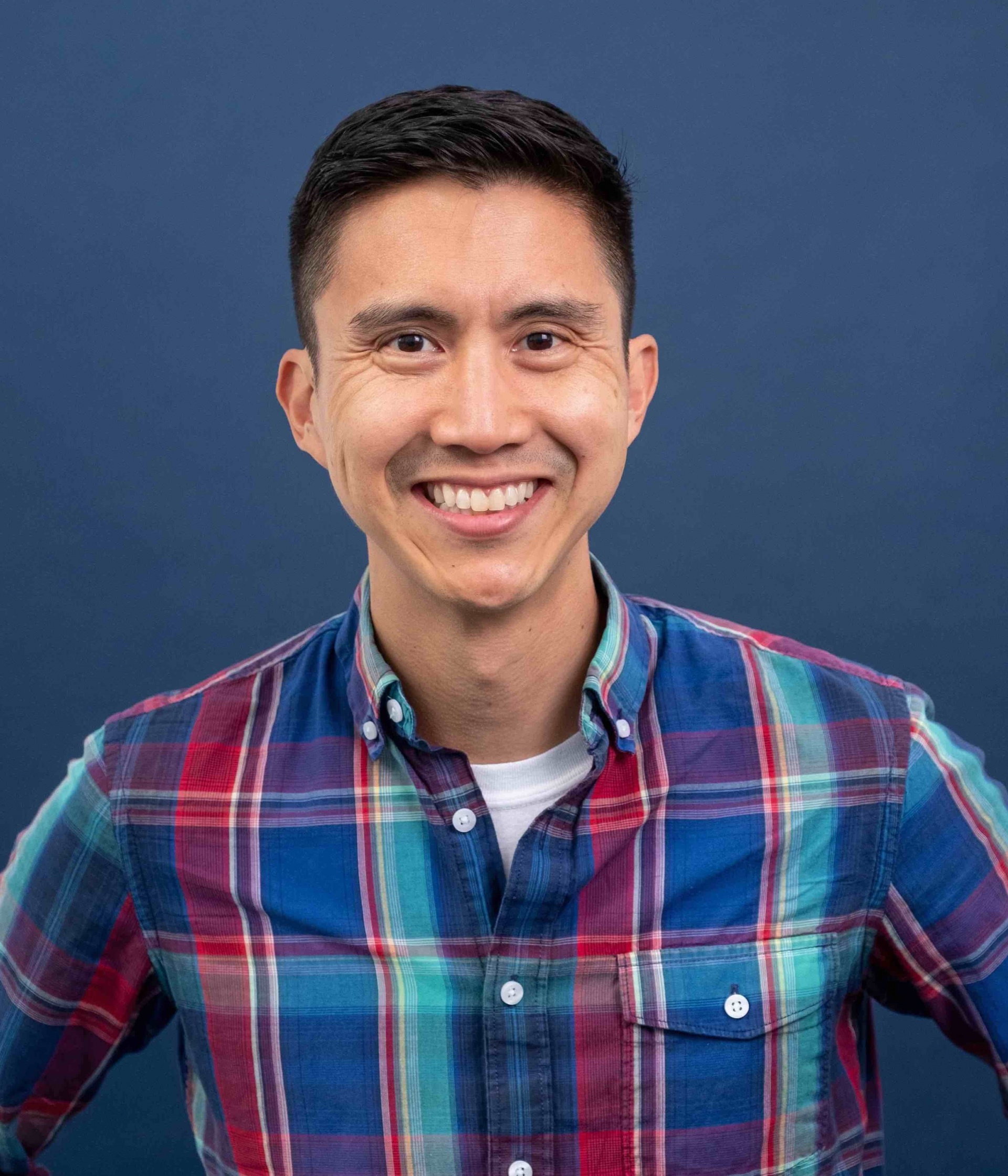 Stephen Dypiangco | Panelist
A digital media executive turned entrepreneur, Stephen is the co-founder of Dadventures (hellodadventures.com), an early stage startup helping parents find fun things to do with their kids. Today's dads are way more active in their kids' lives than in previous generations. They aspire to be better, more engaged parents than their fathers, but there aren't many dad-specific resources to help them achieve that and that's where Dadventures comes in to support. 
Previously, Stephen worked with leading tech platforms (Netflix, YouTube), broadcasters (PBS, Ovation), and the top US telco (Verizon). As a producer, he has helped create outstanding content including the Academy Award-winning short "God of Love," PBS Digital Studios web series "National Film Society," and the crowdfunded feature film "Awesome Asian Bad Guys." He's collaborated with top talent including "Sesame Street's" Cookie Monster, "Fresh Off The Boat's" Randall Park, and "Insecure's" Issa Rae. Stephen attended Georgetown's School of Foreign Service and NYU's Graduate Film Program. 
Image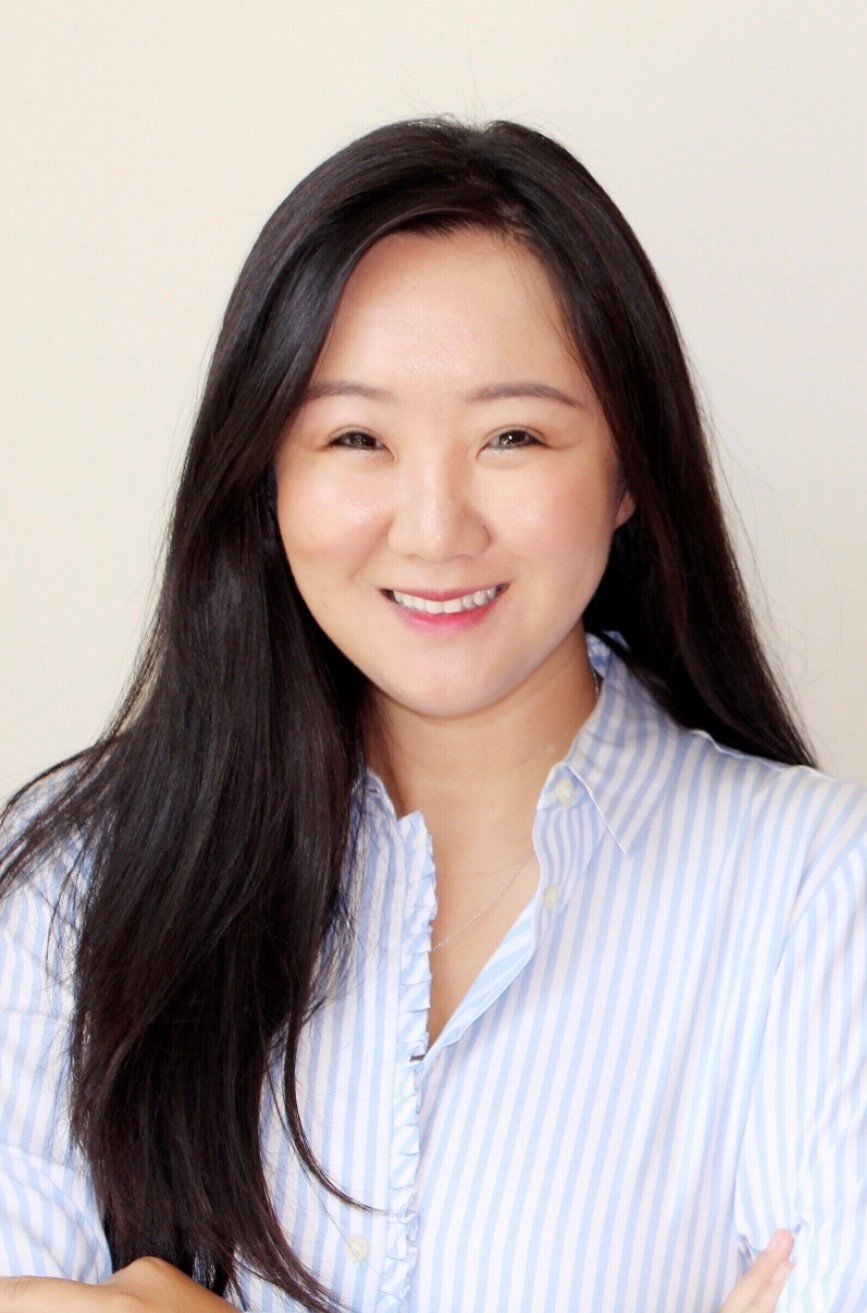 Lori Shao | Panelist
Lori Shao is a financial services veteran with deep expertise in payment technology and innovation. In April 2019, she walked away from her 17 year career in banking to build Finli, a vertical payment solution to power neighborhood schools and freelance instructors. Lori resides in Arcadia CA with her husband Derek and two children Ed and Ryan.
 Innovating with and for Families: Resources 
Innovative Partnerships: How Forming a Cooperative Can Generate Wealth and Wellbeing 
October 21, 2020 - Cooperatives are a unique form of partnership owned and controlled by their members that allow entrepreneurs to combine resources, collectively generate wealth, and keep community wellbeing at their core. Cooperatives are excellent options for people who lack access to business ownership or sustainable work options. Come hear from our experts on how cooperatives are closing the wealth gap and how you can create and support your local cooperatives.
Image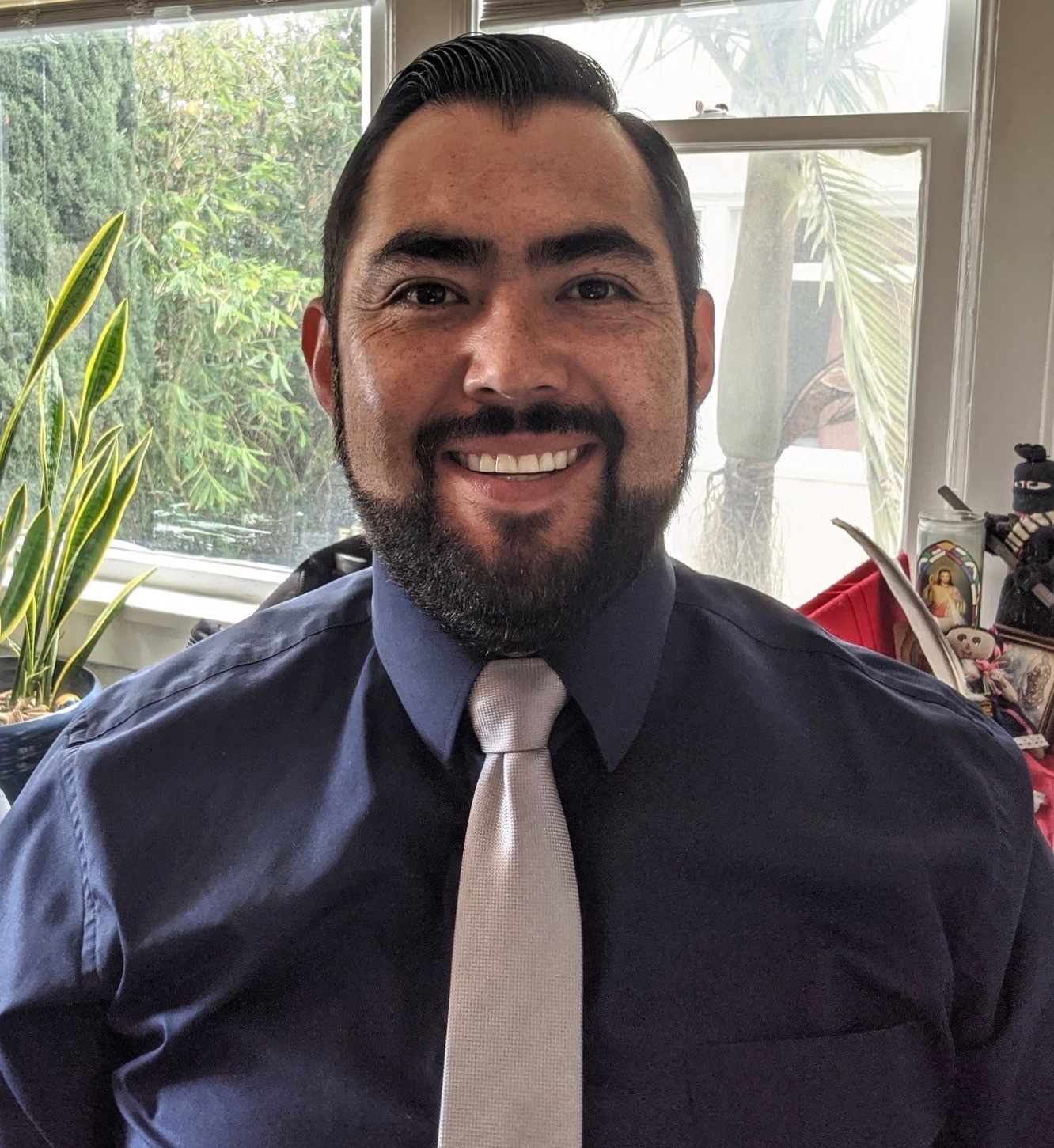 Dr. Alfredo Carlos | Panelist
Dr. Alfredo Carlos is a Faculty Member in Political Science and Chicano and Latino Studies at California State University, Long Beach. He is also the Executive Director of the Foundation for Economic Democracy. He is a proud product of California public school systems. He holds a Ph.D. in Political Science from the University of California, Irvine where he specialized in the fields of Political Economy, Political theory, and American Racial and Urban Politics. He earned his M.A. in Political Science from California State University, Long Beach with a focus in Comparative Politics and International Relations and his B.A. is in History and Chicano Studies from the University of California, Santa Barbara. In 2013-14, he was a University of California President's Dissertation Year Fellow as well as a Q. A. Shaw McKean, Jr. Fellow with the School of Management and Labor Relations at Rutgers University. His articles have appeared in Latin American Perspectives and Ethnicities. He is the co-author of The Latino Question (Pluto, 2018).
Image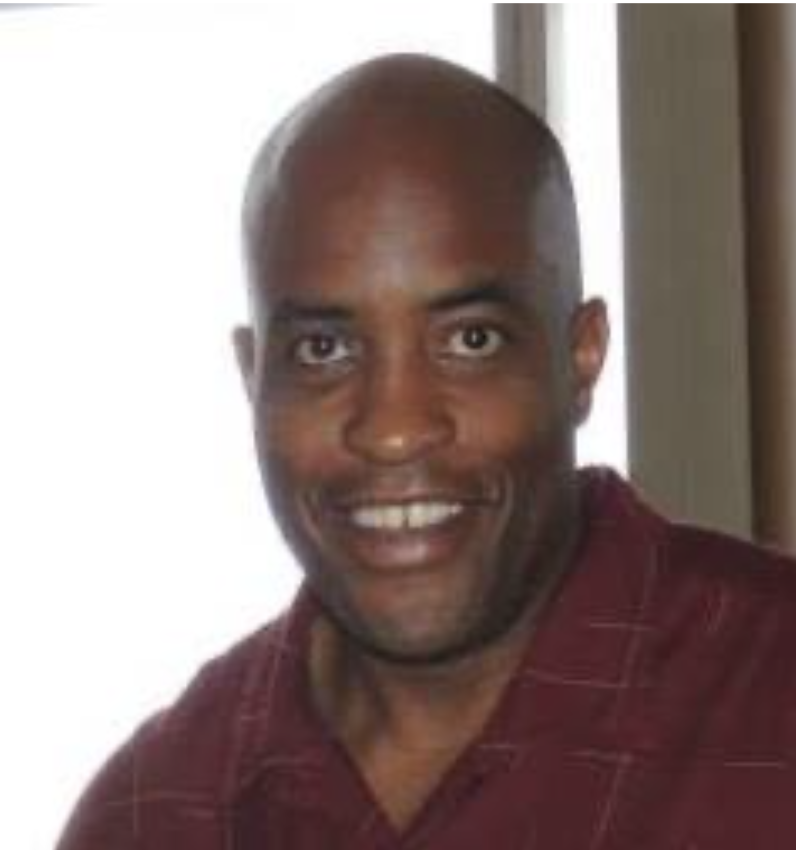 Donald Lawrence | Panelist
Damon Lawrence is a 31 year veteran of the Los Angeles City Fire Department and is an avid organic gardener. Damon became interested in cooperatives when he stumbled into the Alberta Food Co-op while on a family trip to Portland OR. The concept of Long Beach Grocery Cooperative came out of a community concern about the alarming number of grocery store closures and the lack of access to a natural foods market to many areas of Long Beach CA. Damon has spent the last five years educating himself on food co-ops and the cooperative movement in general. Damon has visited several Food Co-ops in preparation to lead the effort to open Long Beach's first modern food co-op. Damon believes cooperatives and the cooperative principals will play a big role in our new economy and that LBGC will be a great economic asset to the Long Beach community.  He also believes the store will broaden the exposure of the cooperative movement in the Southern California area. Damon has been a driving force in the quest to open a grocery co-op in Long Beach.  
Image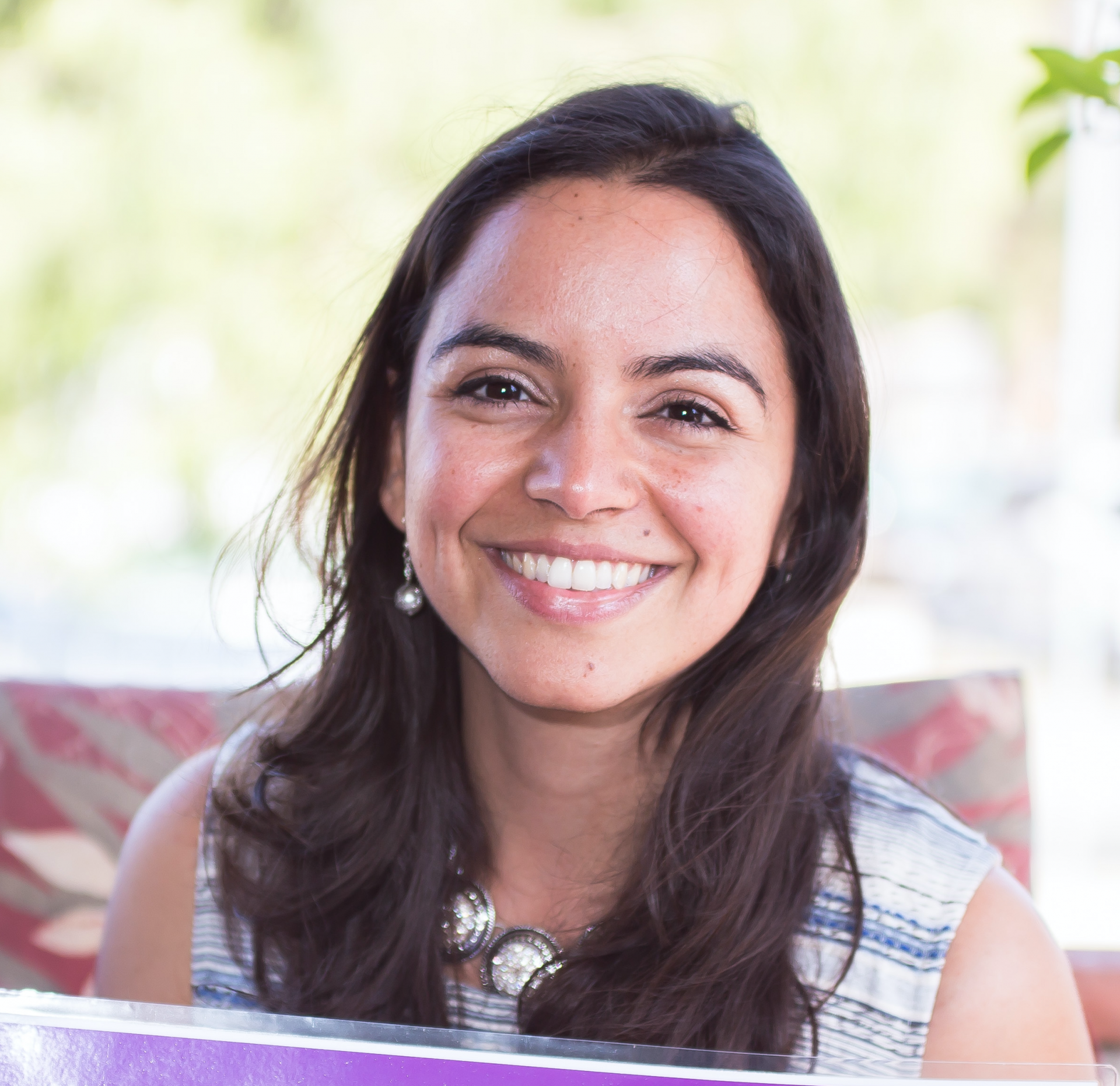 Ana Uruza | Panelist
Ana Urzúa is the Founding Director of Cooperación Santa Ana, a cooperative business development program that increases community wealth through business ownership, policy change and relationships of solidarity and reciprocity, and the Sustainability Coordinator of Santa Ana Building Healthy Communities (SABHC), a multi-stakeholder collaborative to improve conditions of health through community engagement and policy and systems change.  She has worked as a community organizer with organizations such as Orange County Communities Organized for Responsible Development (OCCORD) and El Centro Cultural de Mexico, in support of community-driven development.  Ana currently serves on the boards of Humans United in Mutual Aid Networks, THRIVE Santa Ana Community Land Trust, and is cooperative member of CRECE OC, urban farming cooperative.  She has published several articles on urban planning, gentrification, displacement, and economic development in Santa Ana.  Ana was born in Colima, Mexico, and received her anthropology degree from the University of California, Irvine.  Ana believes in embodying the change we wish to see in the world.  She is a long time practitioner of tai chi and yoga, and a coach, and brings these and other healing practices into movement spaces to support personal and collective transformation.
Image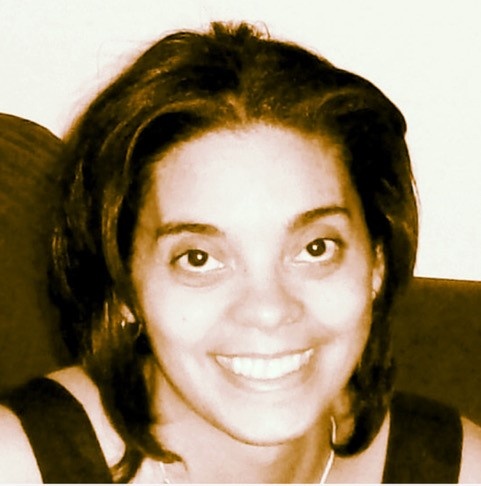 Dr. Kristine Wright | Panelist
Kristine Wright is an educator/sociologist, specializing in African American studies, social stratification (race, class, and gender), urban education, media, and popular culture. She received her doctorate in Sociology from the University of California, Irvine in 2005 and is currently a tenured faculty member at Los Angeles Southwest College. She has taught for 20 plus years at all levels of the California public school system: K-12, community colleges, California State University and the University of California.

Dr. Wright is a noted commentator and has been invited to speak at numerous events to discuss hip hop, race, class, gender, media, youth political mobilization, and social justice more broadly. Wright is a board member for Hip Hop Congress, and joint owner of JOLO Investments, LLC. She also currently serves as the Social Policy chair of the Association of Black Sociologists and Administrator of Urban Teachers Network (UTN), a 501(c)3 charity supporting service minded individuals and community organizations working to empower urban communities through hip hop pedagogy, culturally relevant curriculum, media literacy, and community activism/artivism. She recently published her book, 360°: A Blueprint to Black Self-Determination. 360° provides a hip hop centered analysis of society's racialized history and a blueprint to actualize Black liberation.
Innovative Partnerships: Resources
Innovative Entrepreneurship: Support for Undocumented Entrepreneurs
September 30, 2020 - Undocumented millennial entrepreneurship is one of the main ways that undocumented immigrants can thrive in America's workforce. Come hear from our experts about how entrepreneurship is a viable alternative for undocumented individuals who cannot procure legal employment and also for Dreamers who can be legally employed but choose entrepreneurship for the freedom it provides.
Image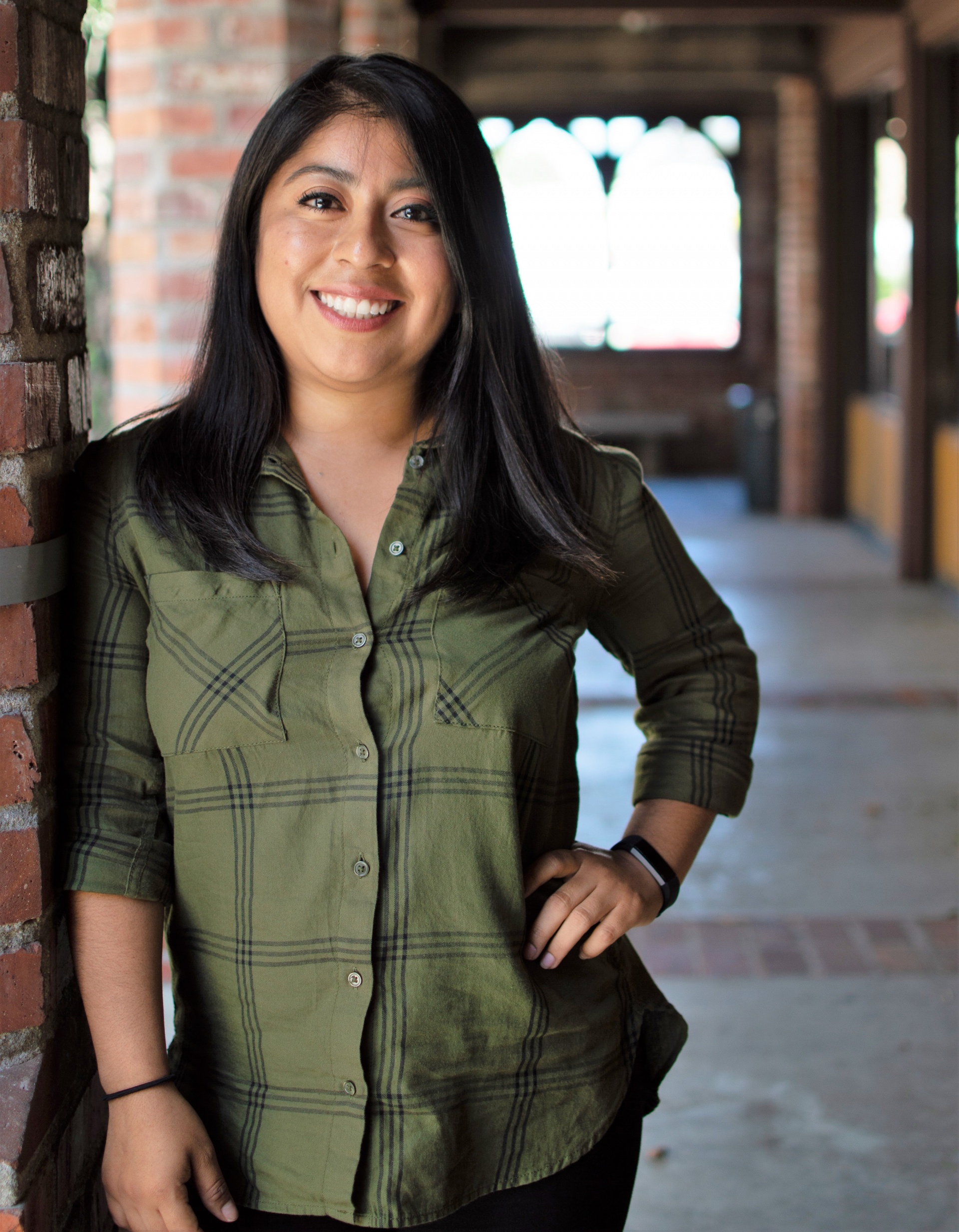 MARIBEL CRUZ | Panelist
Maribel Cruz is the Operations Manager at Long Beach Immigrant Rights Coalition. Born in Mexico City, Maribel has lived in Long Beach, CA since she was a child. Growing up as an undocumented youth, she has lived through many of the experiences of those in the immigrant community with whom she now works with on a daily basis. Maribel leads the legal clinics, DACA workshops, and the administration of the organization. She attended California State University, where she graduated with a bachelor's degree in Political Science
Image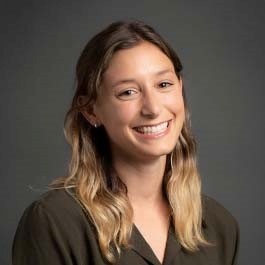 SASHA FELDSTEIN | Panelist
Sasha Feldstein is an Economic Justice Policy Manager at California Immigrant Policy Center. Her work focuses on economic justice issues including equitable access to education, training, and jobs, workers' rights, and promoting a workforce that is reflective of California communities.
Image
ELIANNE RODRIGUEZ | Panelist
Elianne Rodriguez is the Interim Director at Bixel Exchange SBDC at the LA Area Chamber of Commerce, an impact driven no-cost, no-equity long-term full-service center, specializing in Tech, Procurement and Disaster Relief. She is a serial DACA entrepreneur with 13yrs of experience in tech, procurement and small businesses.
Elianne believes entrepreneurship and technology are great equalizers to building culturally relevant and inclusive ecosystems. In her current role, Elianne connects diverse talent to opportunities that reflect the intersectionality of Los Angeles across racial, socioeconomic, gender, education, sexuality, and immigration status. She fosters community and drives culturally competent programming to empower entrepreneurs who invest in their community while solving problems. She works with business owners to leverage technology, break glass ceilings, compete globally, and disrupt a wide range of industries including: education, healthcare, digital media, artificial intelligence, sustainability, transportation, manufacturing, consumer packaged goods, logistics, green technology, procurement, big data, software, hardware, e-commerce, internet of things, blockchain, social impact, finance and entertainment. 
February 20, 2020 - This meeting will demonstrate how you can make a living while living your passion.  Cassandra is an alumna of the anthropology department.
How to Be a Tech Entrepreneur
November 12th, 2019 - This meeting provides resources to create a revenue-generating product or service in the tech industry.
How to Get the Most Out of the Irregular Workforce
October 29th, 2019 - This meeting provides various strategies to get started and benefit in the gig economy.
How to Be an Entrepreneur
September 24th, 2019 - This meeting provides steps you can take for a successful launch to your business.
Guest Speakers:
How to Get a Job in the Gig Economy
May 7th, 2019 - This meeting provides key strategies and resources to develop successful self-employment opportunities.
Guest Speakers:
How to Protect Your Intellectual Property
April 9th, 2019 (delayed 1 week due to campus Spring Break closure) - This meeting focuses on how to protect your IP by way of patents, copyrights, trademarks, and trade secrets.
Guest Speakers:
How to Find Campus Connections
March 2nd, 2019 - This meeting discusses strategies for building an impressive and effective business team. The effort required to launch a new venture can seem daunting and is best when done with strong, diverse, and qualified team members. Being part of the CSULB campus community affords you great resources and this series shines a light on what those resources are.
Guest Speakers:​​
Brenda Freshman, Ph.D., Founder and President of Orbis Unim, LLC
Anita Herrera-Hamilton, Ph.D., Founder of Nerdherds.org
Marissa Herrera-Raines, Communications Major at CSULB
---
Program Sponsors
Image

Image

Image