Outreach
ArtsBridge
Image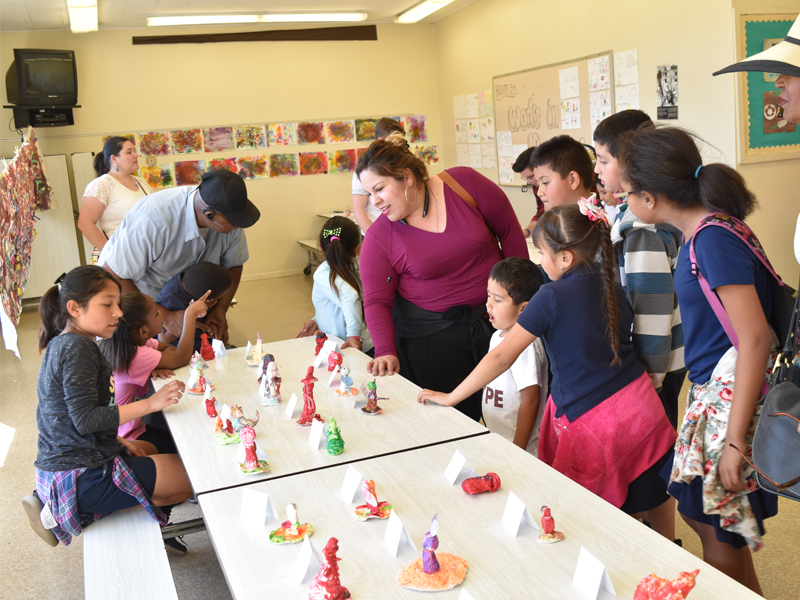 The ArtsBridge Program at California State University, Long Beach is the arts education/outreach program provided within the greater Long Beach area by the College of the Arts. It provides multi-visit, hands-on instruction in a variety of artforms to elementary school students and their teachers. The ArtsBridge mission is to foster the growth of arts learning and academic success for elementary school students who traditionally have limited access to the arts, while providing supervised and invaluable in-the-classroom experience for CSULB undergraduate/graduate artists who are exploring arts education as a potential avenue for their future. 
CSULB ArtsBridge Classroom Educators are selected from current students studying within the College of the Arts. They are paid as CSULB student assistants to support an 8-12 week project of hands-on arts instruction in the local public schools under the guidance of a classroom teacher and a CSULB faculty mentor.  Traditionally underserved and at-risk student populations in the Long Beach Unified School District are actively targeted to participate in the program.  
Arts for Life
Image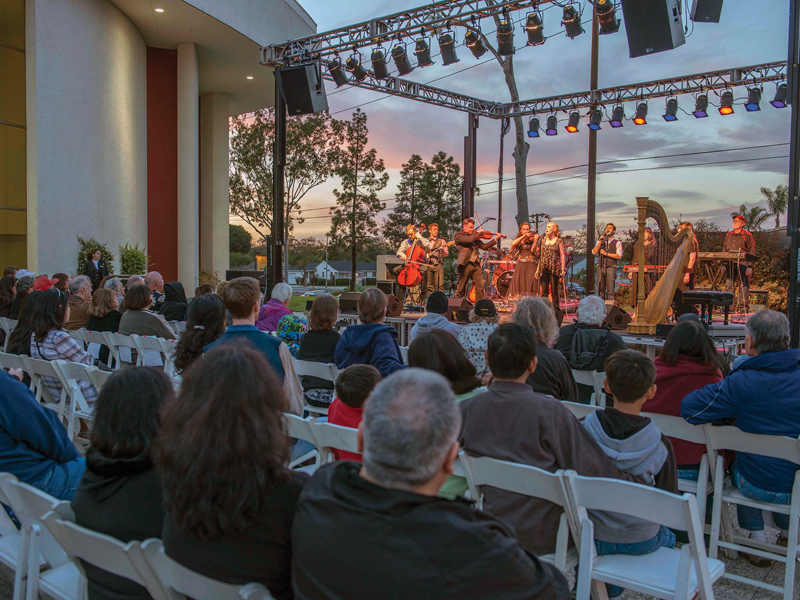 Arts for Life is a comprehensive education program created and offered by the Carpenter Performing Arts Center to provide interactive, wide-ranging, hands-on arts activities for all ages. It encompasses three areas: Classroom Connections for elementary schools, Campus Connections for CSULB students and faculty, and Community Connections for the Greater Long Beach community.
 The goal of Arts for Life is to provide opportunities for everyone in the greater Long Beach area to enjoy access to arts experiences regardless of age, education or economic ability. Most activities will be free or have a low-cost admission. Several of them will take place at the Carpenter Performing Arts Center, others will be in other venues on the CSULB campus and in our community.
Arts for Life is meant to complement the performances by national and international performing artists presented on the Carpenter Performing Arts Center stage.
Bob Cole Conservatory of Music - Explorations Day
The Bob Cole Conservatory of Music hosts an annual explorations day welcoming area high school students to experience a day in the life of a CSULB music major. Students are exposed to ensemble rehearsals, electronic music production, vocal coaching, conducting, and lessons for instrumentalists. The Explorations Day is generally held in conjunction with the annual High School Honor Band, Choir, and Orchestra festival. Exemplary area high school musicians and ensembles receive master-class style training, rehearsal guidance, and then perform on the Carpenter Performing Arts Center stage. 
Additionally, the Bob Cole Conservatory of Music regularly sends students and small ensembles out into the community for visits and short performances in senior residential facilities and nursing homes.  
University Art Museum - Plugged In
UAM Education has developed Plugged-In: Classroom Outreach programs for 4th grade students to align with State and National Standard in the areas of visual arts, social studies, language arts and mathematics.  This five-part program introduces students to current exhibitions, elements and principles of art, and contextual background, while connecting to 4th grade subject matter.  Students are introduced to the current artist(s) and exhibition(s) and create related studio art projects that encourage critical thinking, awareness of being a responsible citizen, and collaborative process skills.  The program also includes a field trip to the UAM where students tour the museum, participate in activities to increase engagement with the exhibition, and experience the dynamic environment of the CSULB campus.
Additionally, the UAM offers docent-led tours of current exhibitions and campus sculpture for K-12 classrooms.  All tours are free of charge and can be adapted to classroom curriculum and schedule. 
Department of Theatre Arts - EPIC
Image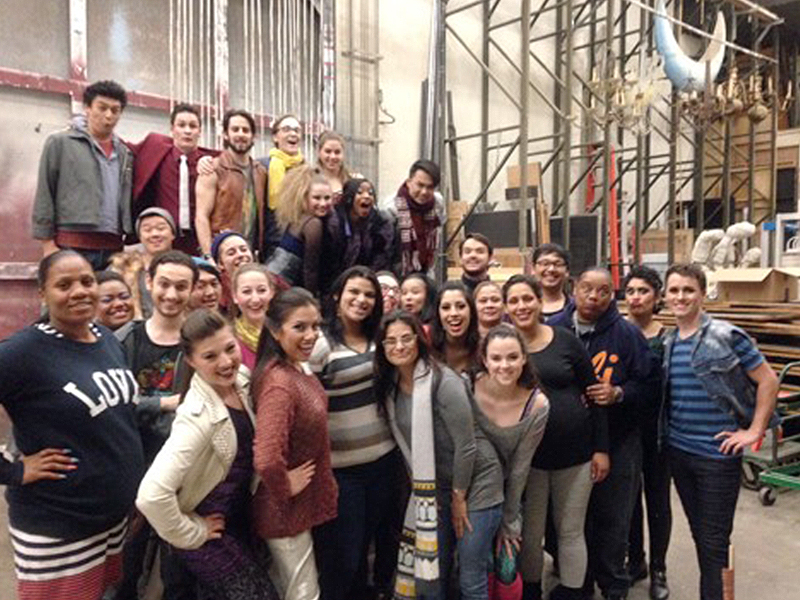 EPIC (Educational Performance in Community) is a CSULB-based ensemble outreach effort coordinated by the Theatre Arts Department. The EPIC mission is to build bridges within the campus and greater Long Beach community across ethnic, generational, and social boundaries by creating and touring theatre that is made by, for, and in collaboration with, students and community partners. EPIC Community Partners include Arts and Services for the Disabled, Boys and Girls Club of Long Beach, Flossie Lewis Women Shelter, Long Beach LGBTQ Center, Transition Program (adults with special needs), the Long Beach Veterans Affairs Hospital, Woman to Woman Shelter, Kaiser Permanente, Healthcare Partners, Federation Towers.