Theresa Reyes
Published January 3, 2018
Imagine bringing a labor of love to life.
Imagine pouring your creativity into a project and finding success.
Imagine landing your dream job right after college.
That was the story for Theresa Reyes, an alumna of the Illustration/Animation Department who put her imagination to work in her senior year, and who now holds a highly-coveted animator position at Pixar Studios.
A full year of writing, storyboarding, painting and animating went into Theresa's senior thesis film, Ugat.
The short is a reverie of culture and family, an illustrated dream inspired by the Filipino folklore of her father's bedtime stories. It's a personal story of modernity reconciling with tradition, and the use of classical (2-D) animation and an orchestral score make even the fantastic elements feel intimate and genuine. Ugat is dedicated to Theresa's parents.
Image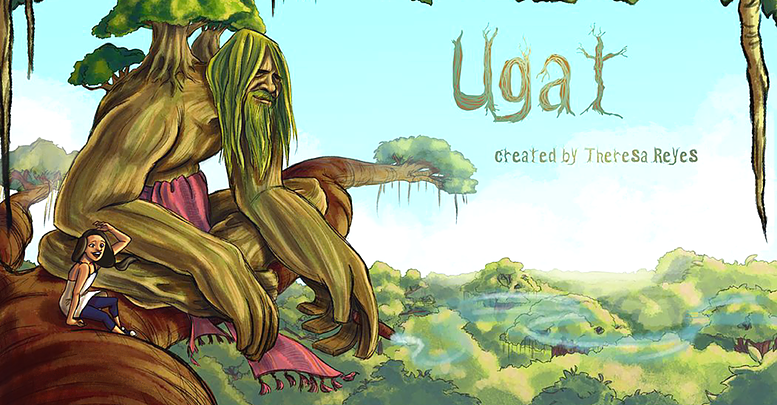 The student tours at CSULB convinced Theresa that the Illustration/Animation Department was like something she had never seen. Theresa said her energetic and bubbly professor Kim Dwinel, who taught the Animation 1 course, got her hooked.
She remembers her first assignment – animating a ball bouncing across the screen – as emblematic of that excitement. After seeing teachers and students watch her drawings come to life, she knew that this is where she wanted to be.  
That enthusiasm permeated the atmosphere of the lab, persisted even through extremely long hours at work and watching sunrises with student peers.
Another professor and program head, Aubry Mintz, kept Theresa on track while she struggled through her thesis requirement of completing a focused body of work (which would become Ugat).
She thanks the CSULB Illustration/Animation Department that kept pushing her. She presented her work in front of some of the biggest animation industry given the opportunity to intern at Pixar Studios
"I am currently an animator for an unannounced short, and currently can't give too much information," Theresa said. "But I recently got the news that they want to extend me onto the production for Incredibles 2 until June."
 She explained that a crowds team is responsible for animating the background and a fixed team is responsible for polishing the little things that make the film pristine.
"I will work on one of these teams," she said.
Theresa is thrilled to be engulfed by the atmosphere of a company that truly supports their employees'creative interests, but still could not give away too many top secret details from the inside. She will always be indebted to professors like Kim Dwinel and Aubry Mintz at CSULB for helping her bring her imagination to life.