49er Industry Chats
Share your industry perspective with fellow 49ers!
With a diverse alumni base of over 350,000 emerging and experienced professionals, Beach Alumni are an invaluable source of insight and knowledge for our students and recent alumni looking to launch their own careers. We invite alumni professionals from all sectors to share their journeys and industry observations that will help prepare the next 49er for a success in their field. How is your industry evolving? How should new graduates prepare? What might you have done different if you were entering your field today?
If you are open to hosting a 45-minute webinar and sharing your professional story, contact Genna Quinn at Genna.beckenhaupt@csulb.edu.
Upcoming Industry Chats 
---
Wednesday, November 16, 2022
2:00 p.m. - 2:45 p.m. PST
Fashionable Career Moves Landed This Psychology Major in the Beauty Industry
Image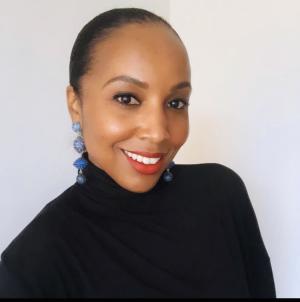 Jamila White '02
Associate Global Director, Briogeo Haircare Company
Jamila White began her professional career working in the fashion industry for iconic brands such as Giorgio Armani, Ralph Lauren and Maison Margiela to name a few. Jamila decided to fuel her passion for the beauty industry by working for the number one leading beauty company; L'Oreal, where she worked as an Accounts Manager for their leading professional haircare brand division. Today, Jamila works as an Associate Global Director for Briogeo Haircare Company, the authority leader in the clean haircare space. She recently launched an online dog treat business called Doggy Nibbles that she says is her purpose-passion project.
Register: https://bit.ly/JamilaWChat
---
Tuesday, November 22, 2022
1:00 p.m. - 1:45 p.m. PDT
Artists in Community
Image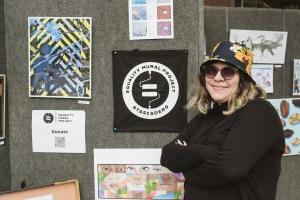 Cynthia J. Lujan '15
Artist, FA4 Collective Desfigurados
Cynthia Luján is an artist working regionally in Southern CA creating murals, paintings, and photographs. She is an inclusivity, mobility, and safety advocate creating artworks that address accessibility and the way people navigate public and social spaces. Luján completed her BFA in drawing and painting with a minor in Russian studies from CSULB and recently received a certificate in arts management from The Paul Merage School of Business at UCI. Luján learned the value in interdisciplinary exchange while studying at CSULB through study abroad programs to both China and Russia and received the Romance, German, Russian Languages and Literatures Award, Russian STARTALK National Security Language Initiative Scholarship, and the Linda A. Day Endowed Student Award to support those experiences. Luján is a committed arts & culture leader who not only creates community mural projects but demonstrates a collaborative history of working in the arts & culture sector as: member of FA4 Collective, placemaking committee member for the Downtown Long Beach Alliance, founder and curatorial director at __flatline art gallery in north Long Beach, public art director at the Arts Council for Long Beach, leadership committee member for Santa Ana Active Streets, and fine arts educator to older adults for cities and non-profits in both OC & LA County.
Register: https://bit.ly/CynthiaLChat
Check back for future 49er Industry Chats