Gabe Middleton
Shrinking the Digital Divide One Donation at a Time
The Internet is our primary resource for job acquisition in the 21st century. However, low-income populations often have limited access to the Internet, a lack which contributes significantly to demographic unemployment levels. This digital divide is the defining problem that Gabe Middleton, Cal State Long Beach alumni and co-founder of human -I-T, seeks to address.
Behind the supply and demand-cycle of electronics sold year after year, consumer technology leaves a trail of used and broken parts destined for the landfill. 70 million pounds of E-waste (electronics, cell phones, tablets, lab tops, etc.) currently make up 2% of all waste in landfills and over 70 % of all toxic waste in world.
Gabe is convinced that the nation can help shrink the digital divide one donation at a time.
After graduating from CSULB in 2010, Gabe wanted to take a break before moving on to Law school. He moved to Denver, Colorado for a breath of fresh air, and ended up meeting his future partner James Jack at a Best Buy.
James convinced Gabe to take on a chief executive position for a new eco-friendly company he was envisioning. The company would recycle and refurbish old technology to be donated to underserved communities. They called it human–I-T.
"James is like the fire hose blasting off ideas and I am like the fireman taking the control to deliver the source," said Middleton.
Image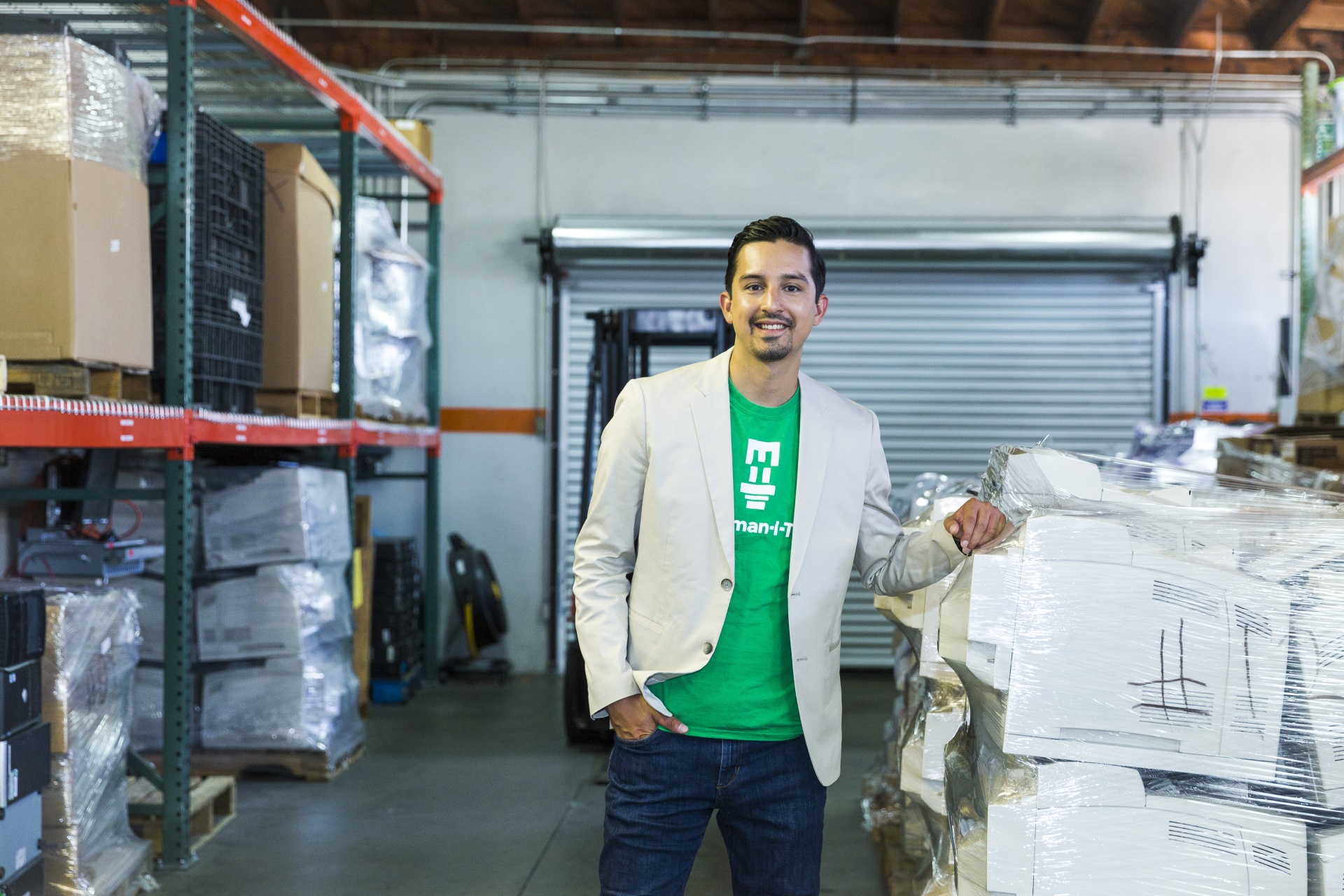 The two kick-started the company by opening an electronic repair shop in the lobby of a cell phone repair shop in 2012. They stayed at Gabe's uncle's house for free to get their feet off the ground, working daily to become a full-fledged nonprofit venture.
In 2017, human–I –T was recognized by the Coors Light Lideres and awarded a sizeable grant for its commitment to helping low-income households in diverse neighborhoods. "We worked on applying for grants to make this happen. So when [we] heard that we were chosen as one of the top five out of twelve . . .  it helped us receive recognition," Middleton said.
Human–I-T has already given away over five thousand computers to those in need. They also provide tech support and free education through community workshops like Our Cycle LA, which has put computers in the hands of students at Riley High School in the Los Angeles Unified School District.
"The environment can be better cared for by providing technical education through refurbishing electronics, because electronics are still modular and we are able to build Frankenstein machines," Middleton said.
The company's goal is to educate and equip underprivileged communities across the nation.  Google, USC, snapchat, the city of Los Angeles and many others have partnered with human–I-T's 40-plus employees to help solve the persistent problems of the modern world: reducing the amount of e-waste in our landfills, and providing vital technology to all populations.
Remembering his time at CSULB, Gabe said he loved his professors and was able to relieve a lot of his insecurities in his neuro-psych classes, learning to analyze personalities. He still uses those skills in management today. He also learned the importance of meeting as many people as possible, and finding key people to rely on.
Gabe recalls a customer who received a computer from human-I-T and learned how to search the web for the first time.
"This man was able to find the right doctor and get great care because of an online article. Without our help, he might have not been able to do this, and that's why this company makes sense."