Kathleen Reams Hansen
2023 Distinguished Alumna
Image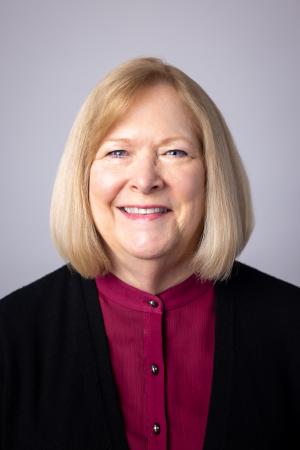 President, Financial Planning Department, Inc 
1975, B.S., Home Economics, 1982, MBA
As a student, Kathleen Reams Hansen had to work to pay for her studies at Cal State Long Beach, leaving little free time to spend on campus. Five decades later, she is making up for that lost time by actively being involved in her alma mater.  
Kathleen has been part of the 49er Foundation for six years and serves as chair of the finance committee. She was on the CSULB Alumni Board for more than 10 years, serving as president from 2015 to 2017. She also volunteers as a mentor in the College of Business Student Center for Professional Development and was on their board for several years. She also sponsors the Bloomberg terminals for Beach Investment Group.  
Reams Hansen played a key role in creating the Anna W. Ngai Alumni Center and sponsored the D'Reams Family Boardroom, which honors her parents and their commitment to helping her and her siblings get college educations.  
"I loved my parents. Their devotion to us as kids and their legacy lives on through the many offspring of their children, my nieces and nephews," Reams Hansen said.  
In the 1980s, Reams Hansen opened the Financial Planning Department, Inc. to offer personal financial planning, tax preparation and investment advice to individuals and small business. The company has offices in Long Beach and San Diego and provides a holistic approach to finances, emphasizing personal needs-based services.  
Before joining the financial services industry, Reams Hansen was a buyer for Buffum's department stores, buying manufactured products based on commodity prices. That sparked her interest in investing, which led her to obtain an MBA. She has found providing personal financial planning rewarding because she feels she is making a difference in her client's  well-being.  
To this day, Reams Hansen believes in the power of education. She said several educators influenced her during her time at CSULB, but Professor Virginia Belt got her excited about investing — and her life changed.   
"I started attending college 50 years ago. The difference it made in my life is second to none," she said. "As a student, I don't think you understand at the time what it will mean to you to get a good education and how life-changing it will be. And it was so affordable and still is today. We are lucky to have a university system in California that provides this opportunity."   
From 2023 Alumni Awards program