Christopher F. Rohrbach
2016 Distinguished Alumnus
Image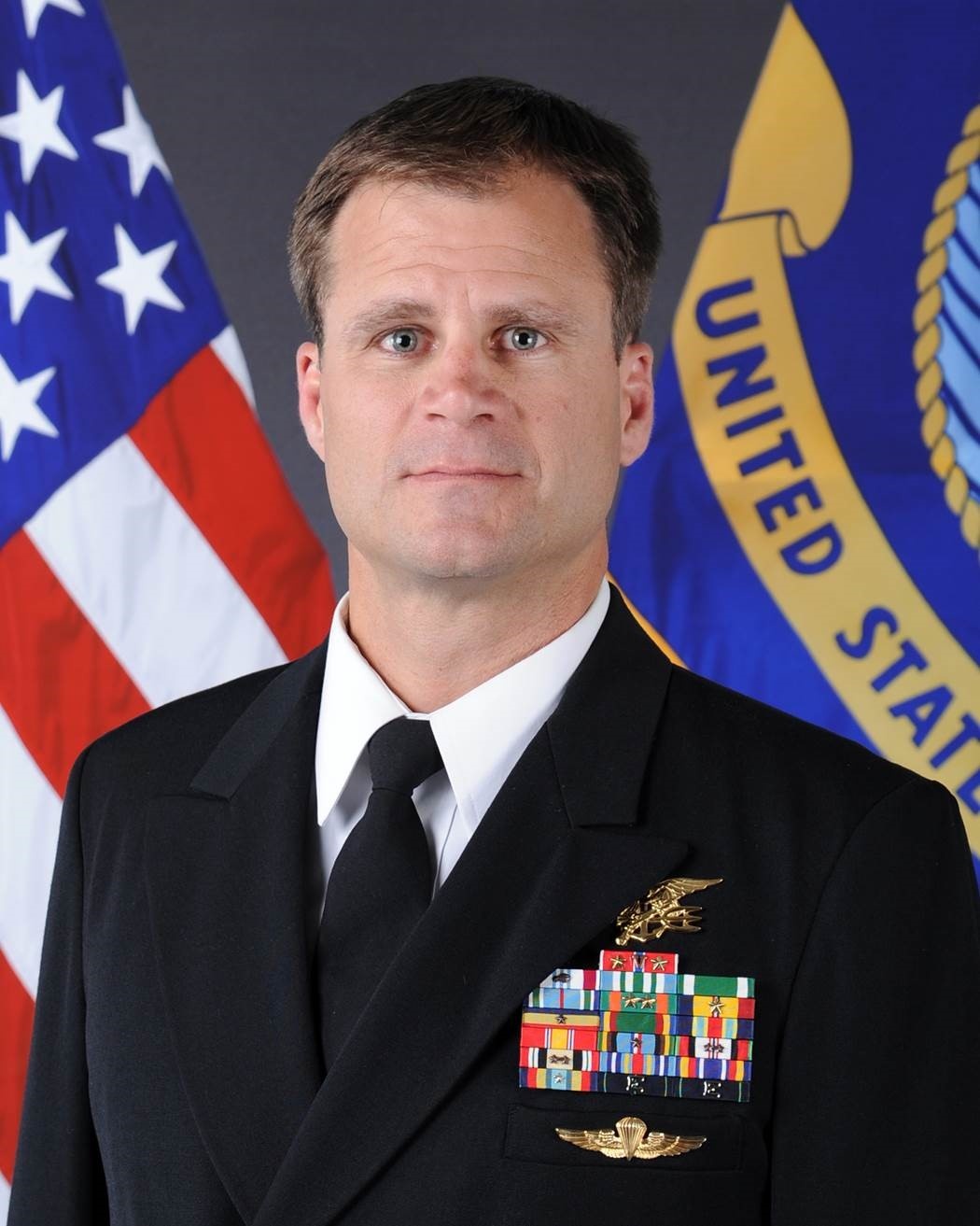 Christopher F. Rohrbach
Commander (SEAL) U.S. Navy
Commanding Officer, SEAL Team TWO
2010, Master of Arts, Strategic Defense, Naval War College
1995, Bachelor of Arts, Kinesiology, CSULB
A commander in the U.S. Navy currently serving as the commanding officer of SEAL Team 2, Christopher Rohrbach is responsible for training, mentoring, equipping, and deploying over 200 personnel to combat terrorism and support national defense strategy in Europe, Africa, and South America. 
Rohrbach has served in every leadership role with the U.S. Navy SEALs, on the U.S. Special Operations Command Africa staff, and as the aide-de-camp for the commander of U.S. Africa Command.  Prior to that, Rohrbach served in both East and West coast based SEAL teams and deployed numerous times in support of Operation Enduring Freedom and Operation Iraqi Freedom leading SEALs and other special forces in combat with Al Qaeda and the Taliban. 
At CSULB, Rohrbach played rugby and served as team captain for two years, was selected to the All-American Rugby Team for three years and in 1995 received the Albert Woodley Award — college rugby's highest honor — for performance and leadership, both on and off the playing field. 
Today, he remains actively involved with the CSULB Rugby Club as both a donor and a guest speaker. 
Rohrbach calls his wife, Marilou, "the hero of the family" for raising the couple's three children, Alexis, Cody, and Olivia, while he is away on deployment.  When he is home, Rohrbach enjoys exercising, working on his antique Land Rover, and traveling with his family.
From Alumni Awards 2016 program