OUR PARTNERS AND DONORS
Program Partners
To run LBCIP we rely on the assistance from several campus departments and community organizations. 
| | |
| --- | --- |
| Image | The College of Liberal Arts Internship Program assists with outreach to students, provides professional training to student interns, and has generously allocated resources to offer extra sections of their college-level internship course to accommodate LBCIP student interns. |
| Image | Design Your Long Beach offers workshops during which our students get the opportunity to ideate, reframe, and develop prototypes for testing potential career and personal pathways. |
| Image | All in For Long Beach, Directed by Jeff Williams, helps LBCIP raise funds to offset the costs of students' participation awards. |
| Image | The Nonprofit Partnership (TNP) serves as one of our main gateways to nonprofit organizations in Long Beach. Kristina Kreachbaum, Program Manager at TNP, encourages nonprofits to serve as host sites for our interns and provides training to our interns on the core components of nonprofit work. |
Host Sites
Authentic partnerships with nonprofit organizations, City Departments, and small businesses are central to the success of our program. To date, we have placed student interns at over 50 Long Beach nonprofit organizations and six City Departments. Below are just a few who provide mentoring and supervision to our student interns.
Image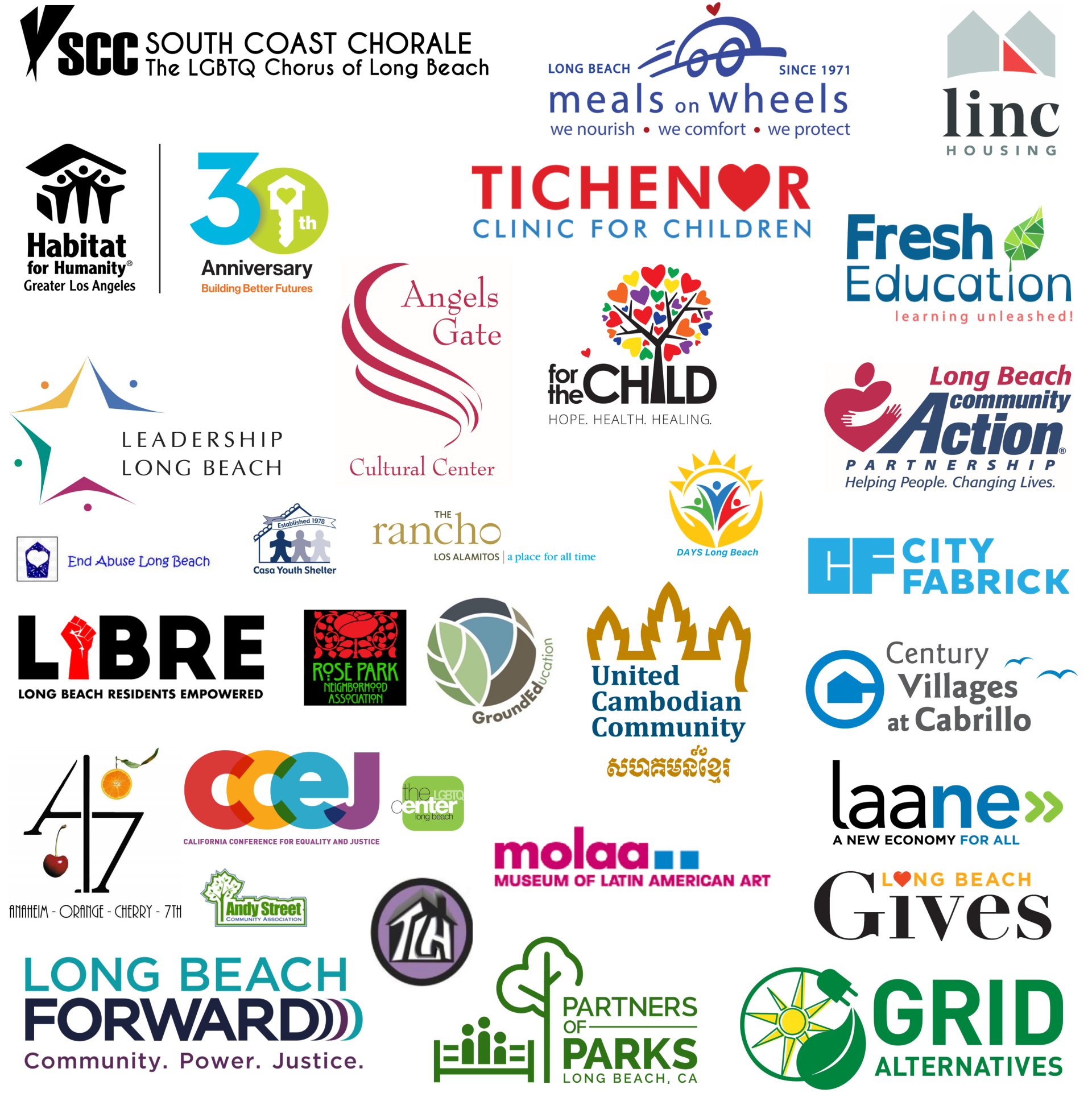 Donors
Students' participation awards are covered by individual donations, grants, and corporate gifts.  Without their generosity, this program would not be possible.  We'd like to give special thanks to Farmers & Merchants Bank as our inaugural corporate sponsor and to Mike and Arline Walter for supporting a special summer session of LBCIP in 2021.