FACULTY & STAFF ASSISTANCE PROGRAM (FSAP)
What is the Faculty & Staff Assistance Program?
The Faculty & Staff Assistance Program, also known as FSAP, is a free, confidential resource to help you resolve personal, family, or work-related problems before they disrupt your life. Services directly provided by FSAP are available only by appointment at no cost to you.
How does one access these services?
Off campus, call us at (562) 985-7434. On campus, call 5-7434.
Who are the staff?
FSAP staff are highly experienced and fully trained, licensed professionals. Areas of specialty include: personal growth and development, work-stress management, family concerns, alcohol and drug abuse, relationship issues and career issues.
Image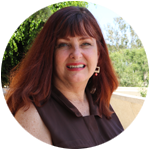 Corrie O'Toole, Licensed Clinical Social Worker and Employee Assistance Specialist
---
Can CONFIDENTIALITY be assured?
Any faculty or staff member is assured that confidentiality is carefully maintained. The professional staff at FSAP adhere to the ethical principles and licensure requirements of the respective professions. We strongly protect client confidentiality except where it is legally limited (such as in child abuse cases or threats of harm). A full explanation of confidentiality is available.
How do I use FSAP?
Call the phone number listed in this brochure to set up an appointment. Work-release time can usually be provided for the initial appointment.
What services does FSAP provide?
FSAP staff will help you explore problem areas which affect your well-being such as crisis resolution, emotional concerns (depression, anxiety), work-related concerns, family / marital / partner concerns and alcohol and drug abuse .
Special services will also be offered to improve job performance. These include but are not limited to communication skills training, conflict resolution and effective change management.
RELEASE AND RENEW FOR RESILIENCE THERAPY GROUP
FSAP staff will also provide on site intervention for interpersonal conflicts within the workplace, traumatic loss, and other difficult situations.
FSAP staff will provide problem assessment, short-term counseling, and needed referral services.
What additional services can FSAP provide?
FSAP staff not only provide help for individuals, they also provide consultation services to unit managers, supervisors, deans, directors, and staff members on performance, conflict and crisis intervention.
Resource Links
Mayo Clinic (Mental Health section)
National Council on Alcoholism and Drug Dependence