Partnerships
On September 16, 2021, a SpaceX Falcon 9 booster rocket returned from a successful mission and gracefully landed in the Port of Long Beach.  
The West Coast Starlink mission is one of many high-profile space ventures powering the astronautics boom in Los Angeles and Orange counties, and a vanguard of the rapidly evolving commercial space industry. As Rocket Lab senior vice president Lars Hoffman noted during the June Economic Forum, SpaceX is one of the first companies to provide space services (such as cargo transportation to the International Space Station), rather than just hardware. 
In his research presentation at the Forum, Professor Seiji Steimetz explained that such advancements are "driving Long Beach's post-COVID economic recovery and future economic growth and recasting the region as a "Space Innovation Ecosystem." Or, as Mayor Garcia coined it, "Space Beach."  
As new ventures enter that "Space Beach Ecosystem," they join CSULB and industry partners in a collaborative, innovational environment with history tracing back to the first space race.  
Boeing has supported numerous research and development projects over the years — technology currently used in wing assembly is just one example — educational initiatives, labs, simulators, and scholarships. CSULB made history in 2014 by being the second institution to receive the prestigious "Boeing Supplier of the Year" award, which recognizes exceptional performance and contributions to Boeing's overall success, and the Boeing Endowed Chair in Manufacturing provides perpetual funding and a permanent link to the university. 
Northrop Grumman is similarly invested in faculty research, student organizations, and talent pipelines, and sponsors the College of Engineering Veterans Resource Center.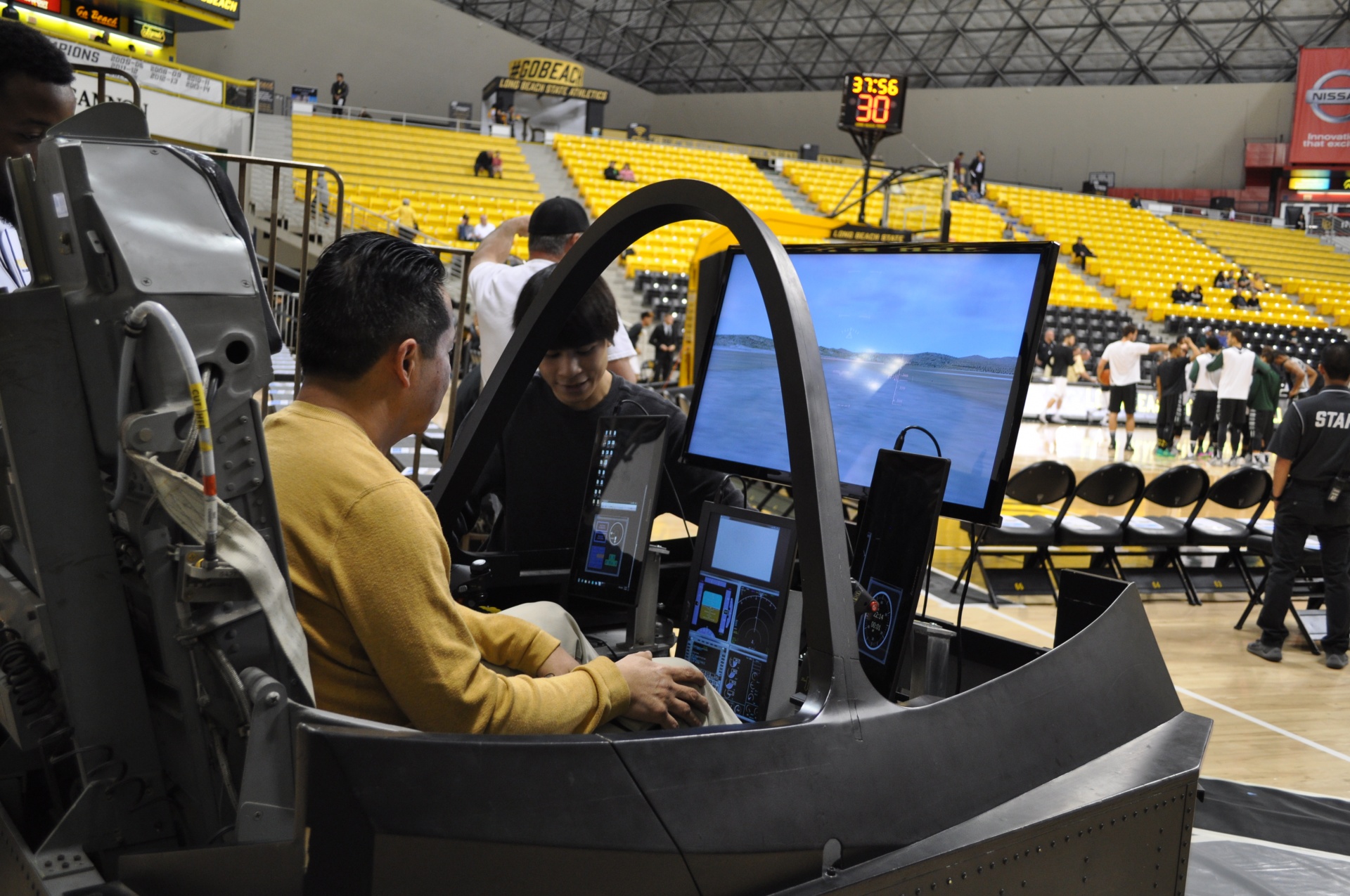 Boeing, Northrop Grumman, Virgin and The Aerospace Corp. all have representation on numerous CSULB boards, including the College of Engineering Dean's Advisory Council, and the university tops Northrop Grumman's VIP University list and The Aerospace Corp.'s top tier list. 
In August 2021, The Aerospace Corp. established the Aerospace Corporation Dean's Leadership Academy, elevating the College of Engineering's Dean's Leadership Institute with scholarship and programming support. The investment adds to the College of Engineering's extensive relationship with the company, which supports recruiting events, student organizations and projects, and professional development, and which employs nearly 200 CSULB alumni. 
Explaining why companies are committed to supporting Beach talent, Boeing Vice President of Safety and Quality Philip June said that "CSULB-educated engineers have a stellar work ethic."
Many of these students have worked throughout their lives to support themselves or their families, and they take great pride in being dependable, reliable, responsible contributors to our workforce.
Professor Steimetz concurred, encapsulating his Forum presentation: "The skilled regional workforce in aerospace and related industries is the biggest draw. We also have an established regional supply chain, prime commercial real estate for aerospace R&D and manufacturing, and a diverse and dynamic urban setting to live and work." 
The Forum included virtual tours of the ambitious projects and state-of-the art facilities being built in Long Beach, from Morf3D and Relativity Space's large-scale industrialized additive manufacturing facilities to Plastidyne Engineering's Plastics Machining and Processing plant to Embedded Ventures investments firm. 
Other new projects include Boeing and Raytheon satellite divisions in El Segundo. One of the highest profile projects in the area is Northrop Grumman's production of the James Webb Space Telescope, which will launch in December 2021.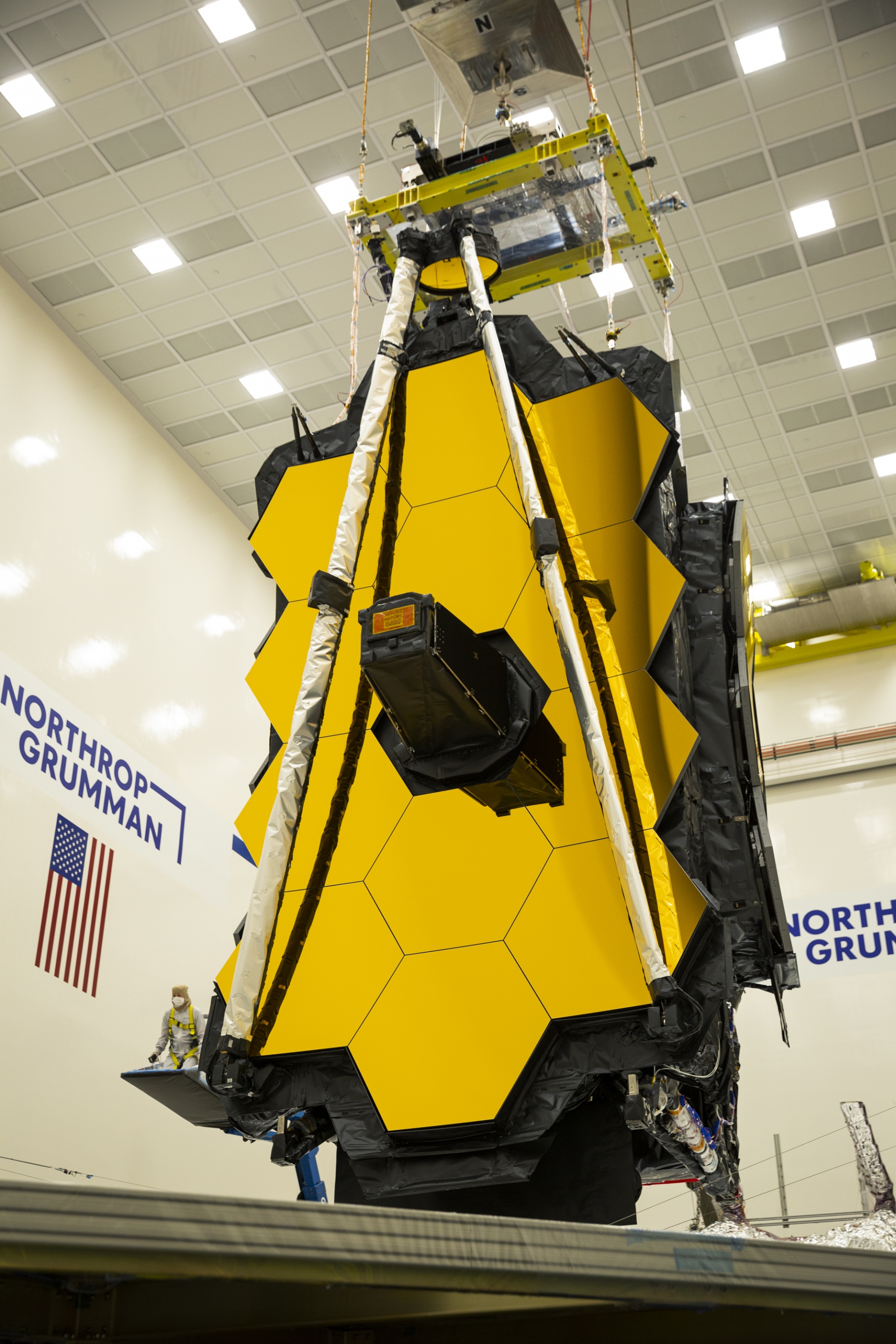 "Over 2,000 space jobs are coming to Long Beach just from Relativity Space taking over Boeing's former C-17 facility," Steimetz added. "And the global-scale projects are supported by dozens of smaller companies which have thrived for decades producing aviation hardware and supplies for public and private enterprise in the area." 
Astronautics productions are propelling the regional economy. Rockets are launching and landing on the Long Beach shore. CSULB students and alumni are on the frontier of research and production. The convergence of space enterprise is recasting the region the way tech companies monikered Silicon Valley. 
With so much innovation transforming both academics and industry, the "Space Innovation Ecosystem" is not a future objective – Space Beach is here.  
Space Beach represents The Beach's enduring commitment to a shared vision for human progress. CSULB welcomes new partners, new possibilities, and new opportunities for service to the public good – a pillar of its Beach 2030 strategic plan. In our university's 64-year history at the forefront of aerospace and aeronautics, the energy that ignited research and scholarship during the first space race has only grown, and the partnerships we continue to forge empower the pioneers of our new age.