Legacy
In June 2021, dozens of industry-leading aerospace and astronautics companies joined leaders representing CSULB and the City of Long Beach for a special Space & Technology edition of the Long Beach Economic Partnership Quarterly Forum. 
With a new space industry boom driving the region's post-COVID economic recovery, presenters explored the past, present, and future of astronautics in Long Beach and the intersection of academics and industry shaping the region's workforce.  
Dr. Tracy Bradley Maples, former interim dean of the College of Engineering, described CSULB's history with the aerospace industry: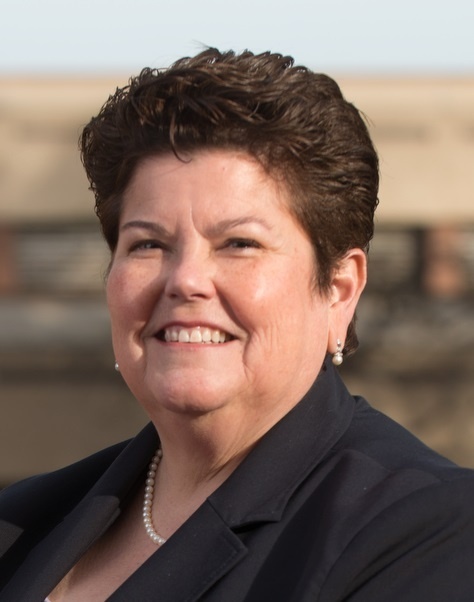 "After World War II, Los Angeles and Long Beach were booming aerospace areas. The call went out from aerospace agencies that they needed more employees, they needed skilled employees, they needed educated employees. That's when the space race began, and the College started at the same time." 
That call for innovation launched an industrial ecosystem between the City of Long Beach, Long Beach State, and innumerable area businesses that has endured for more than 64 years - from the early days of private, commercial, and defense aviation, to modern space initiatives.
"CSULB's Engineering Department was established in 1957, the year that Sputnik, the first Earth satellite, went into orbit," Maples elaborated via email.
By the time Astronaut Neil Armstrong took the first step on the moon, CSULB was producing mechanical, electrical and civil engineers to work in local aerospace and technical industries. 
As the department developed degree programs in civil, electrical, and mechanical engineering, industry leaders became increasingly involved with the College and its curricula. Employees from Hughes Aircraft - the aerospace company Howard Hughes established in 1932 - were among the Engineering Department's first faculty members, and a group of nine senior executives from local aerospace companies formed the original Dean's Advisory Council.
Year by year, the College supported new affinity groups such as the Society of Women Engineers, the National Society of Black Engineers, engineering honor societies, the Long Beach Rocketry Club and the American Institute of Aeronautics and Astronautics.
The College added computer engineering and computer science degrees, and by 1985, was the largest engineering school west of Texas. Its growth mirrored the explosion of aerospace ventures in the region, where the open landscape seated aircraft hangars and production lines, the proximity to the Long Beach Airport and Edwards Airforce Base near Lancaster provided global reach, and a highly skilled workforce emerged within the local community.
Image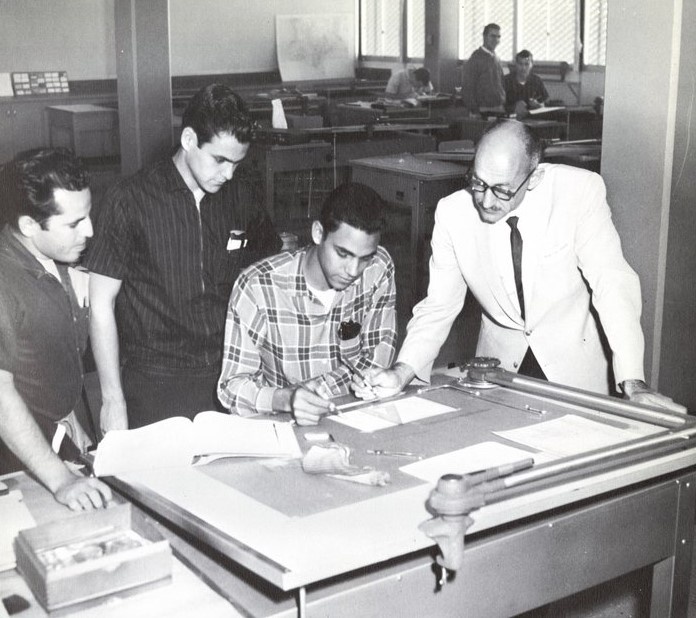 1962 Engineering Drafting
Professor Lawence Kundis assists students with problems in mechanical engineering.
Image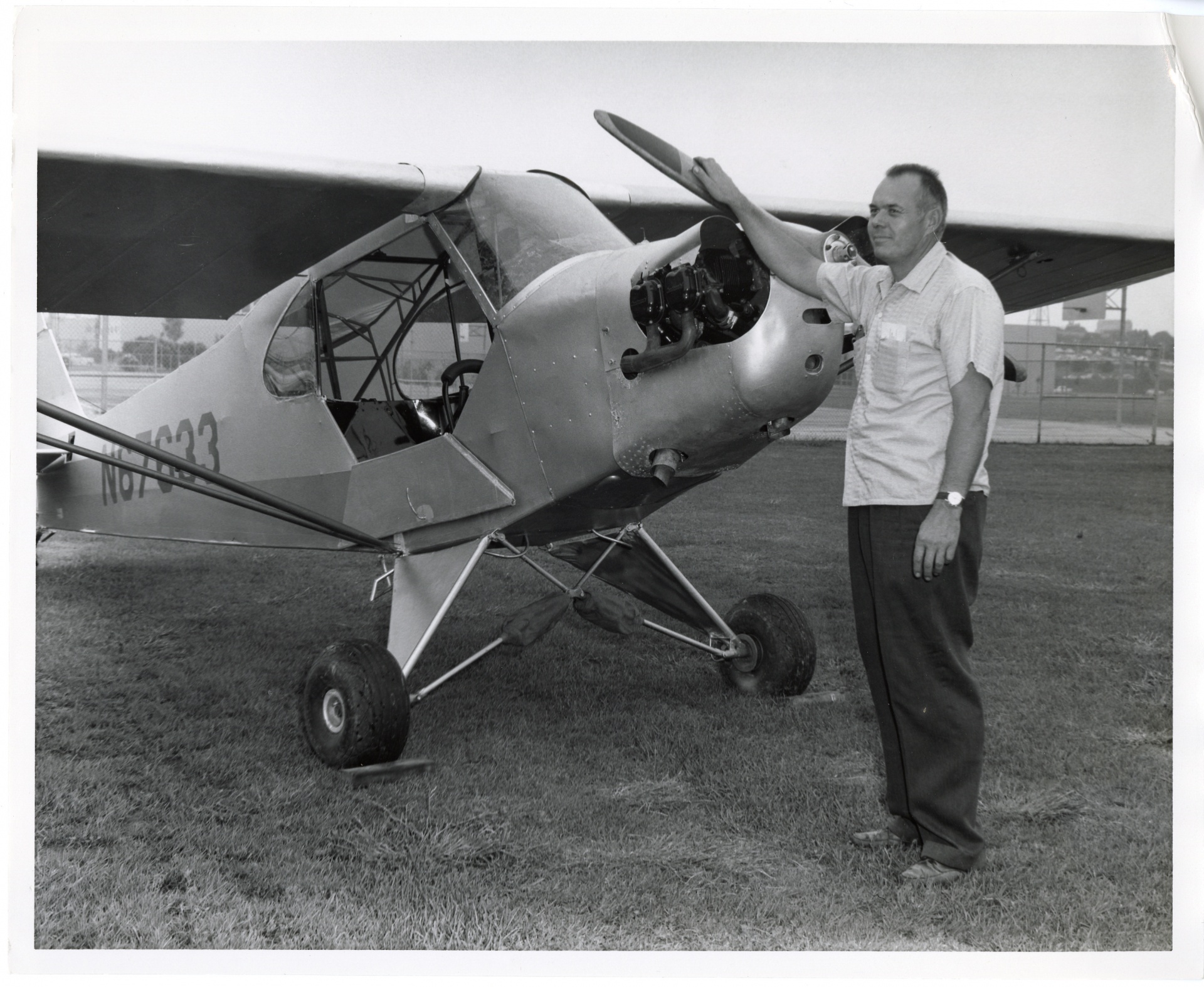 1963 The Aerospace Workshop
Dr. C. Thomas Dean, Dean of the School of Applied Arts and Sciences, inspects a single engine airplane.
Image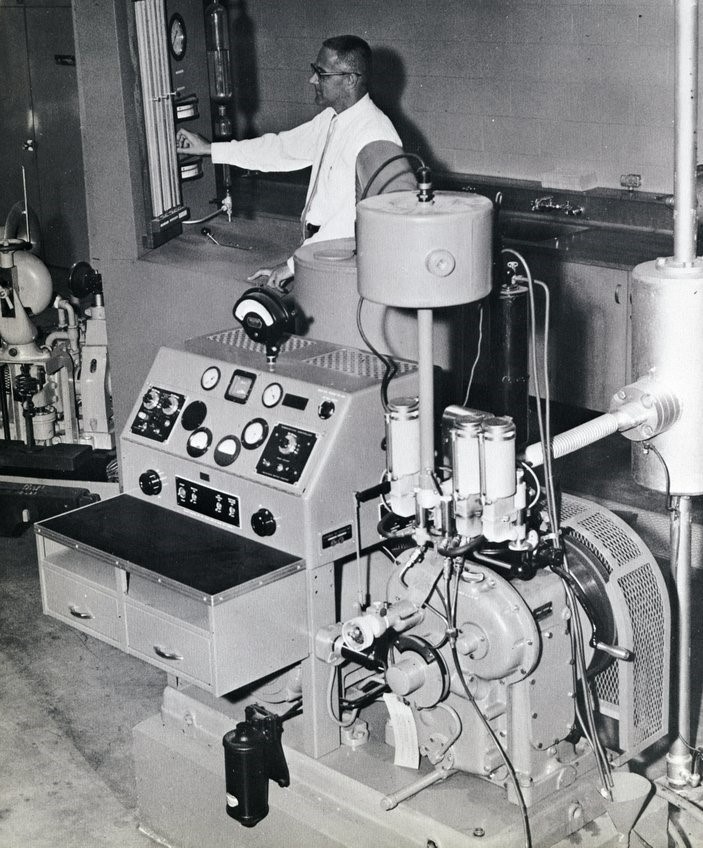 1964 Octane Testing
Assistant Professor Hans VanderMeyden prepares the panel board of the octane testing machine.
Image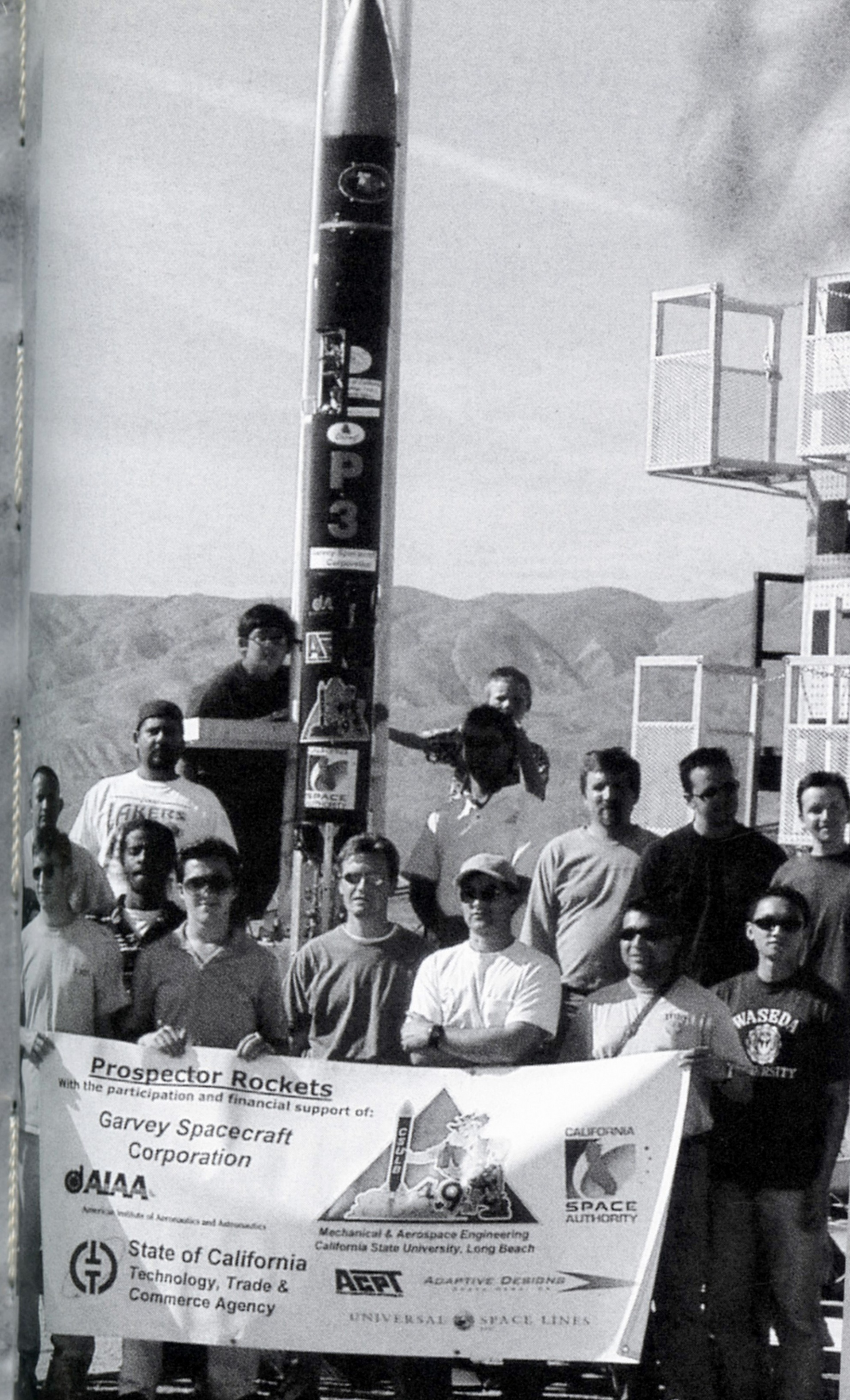 2004 Rocketry Team
Prospector Rockets Rocketry Team
Image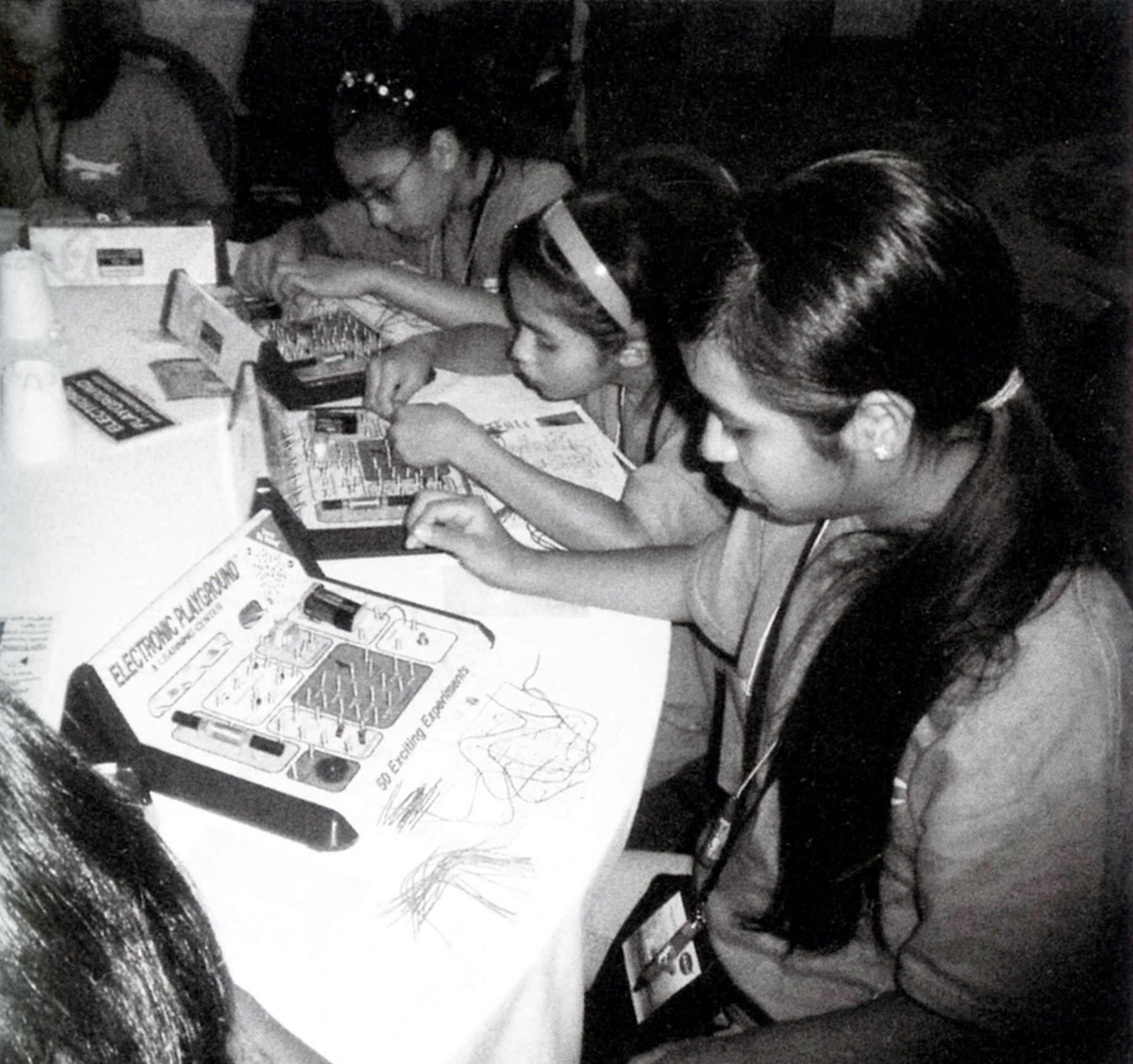 2010 Women in Engineering Outreach Program
NASA Learning Experience for Elementary School Girls
Image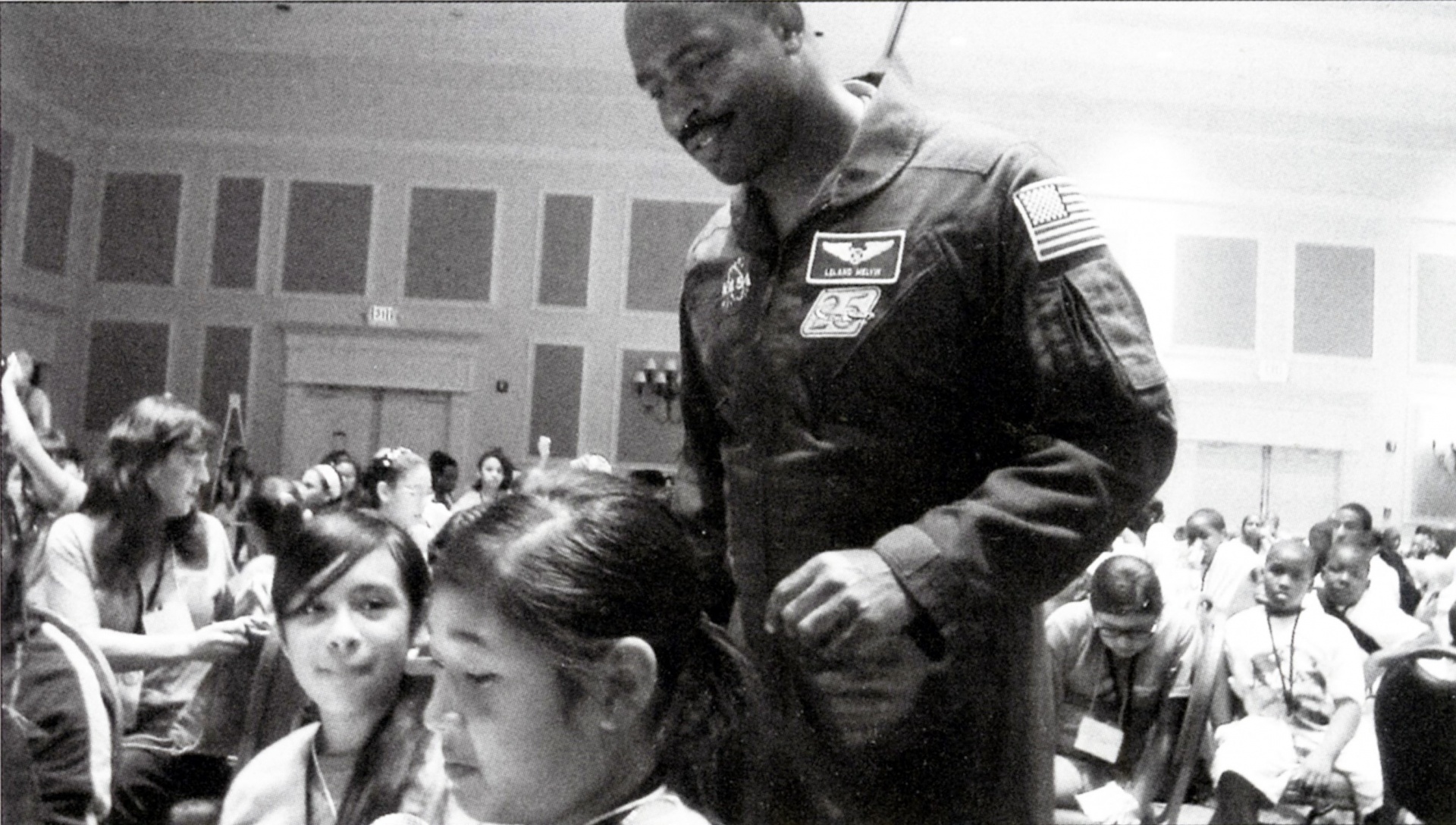 2010 Women in Engineering Outreach Program
A NASA supervisor oversees the project.