Academics
Beach sand proved to be no obstacle for the hearty treads of the CSULB Lunabotics Team's prototype lunar rover, which capably demonstrated its ability to mine lunar regolith to a panel of NASA judges in June 2021. Complimented by a stellar presentation, the Long Beach team – the Space Sharks – took home first place in California and 13th in the nation in NASA's annual LUNABOTICS competition.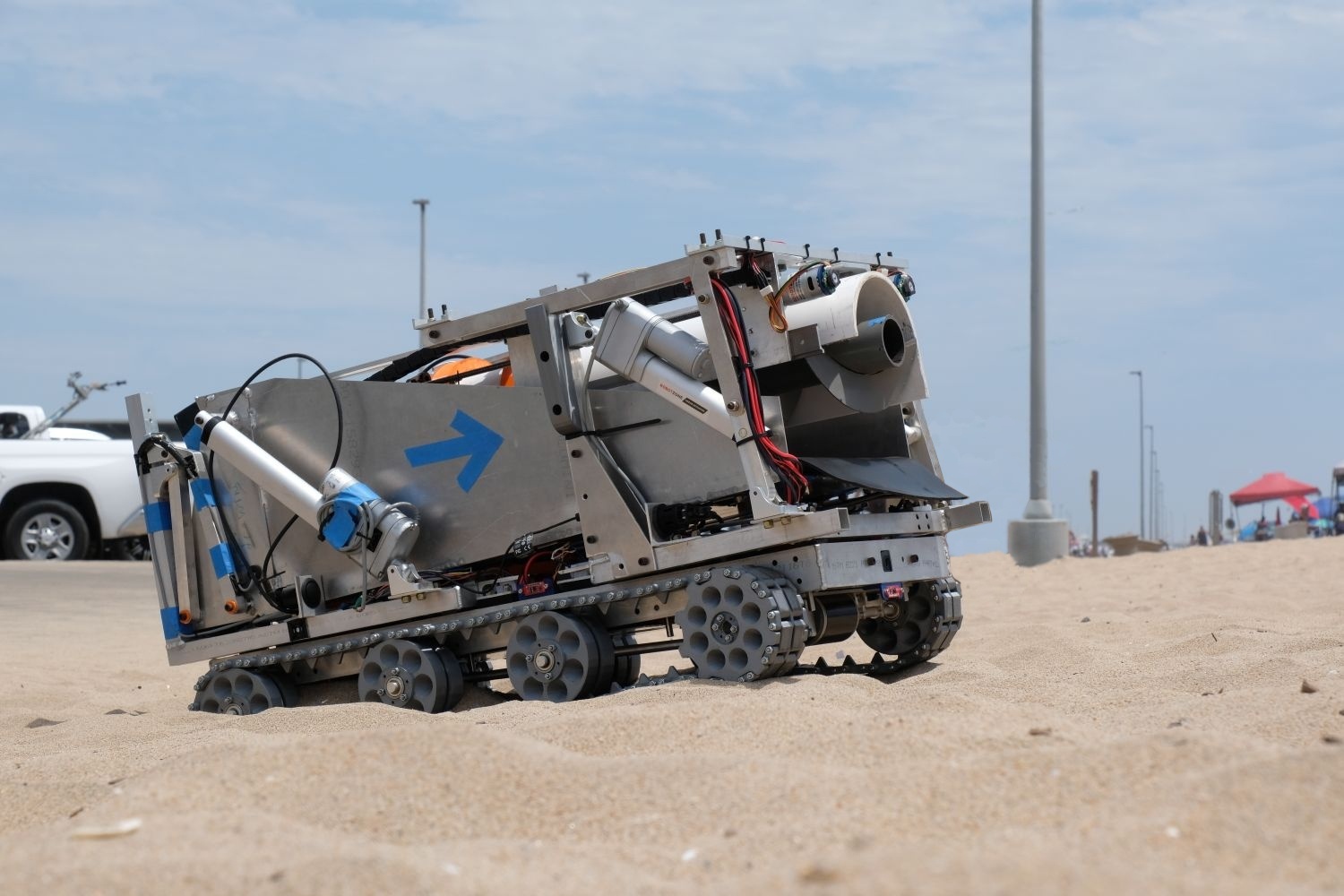 The rigors of the competition prepare student teams for careers as NASA systems engineers by emulating real aspects of the ARTEMIS project – NASA's planned 2024 lunar mission.  
"I loved the process of ideation, execution, and celebration," said mechanical engineering student and Space Sharks business leader Dan Dao. "Connecting with companies and building recruitment efforts was no small feat. I learned why strong ethical leadership is necessity for any organization."
The Lunabotics team is one of several space-faring co-curricular teams on campus, and each is setting the pace for the stars. Long Beach Rocketry took two first place finishes in NASA's Student Launch Competition in June. The Beach Launch Team is a student-organized group with a singular goal: to be the first university rocket team to launch a liquid bi-propellant rocket to the Karman line – the edge of space. 
Physics senior Dan Morgan is a member of the Air Force Research Laboratory (AFRL)'s regenerative engine research project, experience he puts to use as the Beach Launch Team's chief engineer.  
"What Beach Launch Team does with liquid rocketry is the closest experience a student can get to working in the aerospace industry," Morgan said.
I personally have gained so much knowledge and experience that you will never find in an undergraduate classroom through the team.
Of the team's goal of getting a rocket to space, Morgan said their new rocket, Akheilos, "is a steppingstone on the path to a space capable vehicle. Once Akheilos is successful, I'm confident Beach Launch Team could make the leap to an upscaled vehicle that can reach space."
Associate Professor Praveen Shankar, faculty advisor for Lunabotics and Long Beach Rocketry, arrived at The Beach in 2011. By 2015, students were competing in NASA-sponsored rocketry competitions and earning top 10 finishes.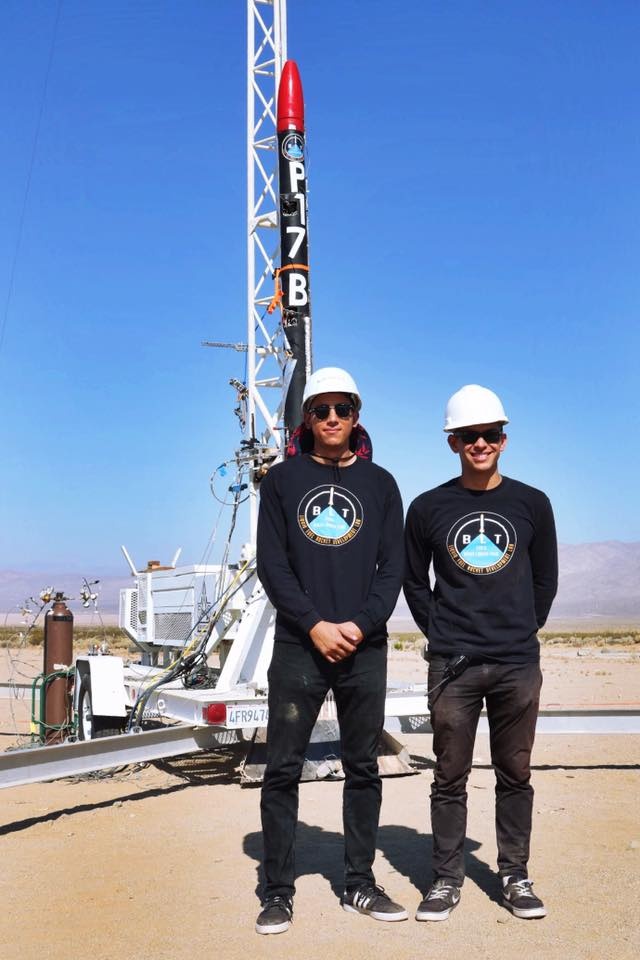 "The competitions put students in real-world situations," Shankar said. "They work closely with NASA engineers through numerous review phases, and their projects aren't limited to rocket design – like real missions, they also have a particular payload which their rocket must support, which requires considerable research, prototyping, and iteration."
These inspiring projects are the product of a department with decades of research contributions and dozens of programs preparing students in aerospace engineering, computer engineering, computer science, electrical engineering, mechanical engineering, and more. 
To remove barriers to access for as many engineering students as possible, CSULB is a key partner in the California Aerospace Technologies Institute of Excellence (CATIE), a nationally recognized aerospace collaboration network joining the College of Engineering with the Cal Poly Pomona College of Engineering, Antelope Valley College, the AFRL, the Mojave Air and Space Port, and industry partners like Boeing, Edwards Air Force Base, Lockheed Martin, NASA Armstrong Flight Research Center, Northrop Grumman, and Virgin Galactic. 
"One of our missions is to provide access to higher education," said College of Engineering Dean Jinny Rhee, noting that Pell-eligible and first-generation students make up nearly half of the overall student body. Rhee highlighted the Beach Engineering Student Success Team (BESST) program, a cohort which supports first-year students from diverse backgrounds to become calculus-ready and to tackle the challenges of a rigorous engineering education.
"I came to the College of Engineering with a student success focus," Rhee continued. "There are groups of students whose talents are not being realized because of factors that have nothing to do with their ability to contribute to the field. We will change this through programs like BESST, which has been extremely successful at fostering study skills and math achievement. We plan to capitalize on the re-emergence of large-scale aerospace enterprise and position the College of Engineering as a space and aerospace hub to the benefit of our students and faculty."
Image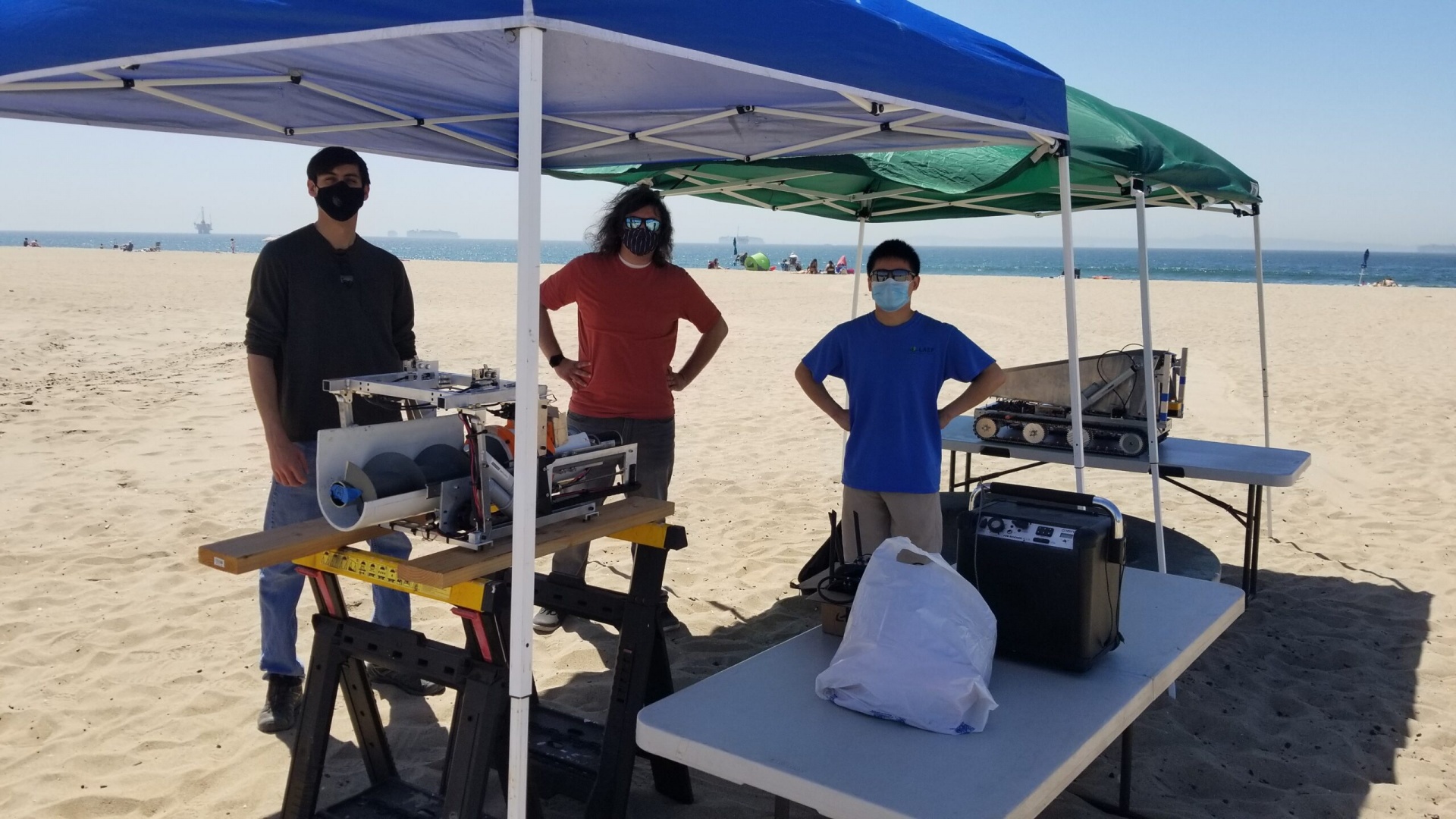 CSULB Lunabotics
Team members test vehicle components at the beach.
Image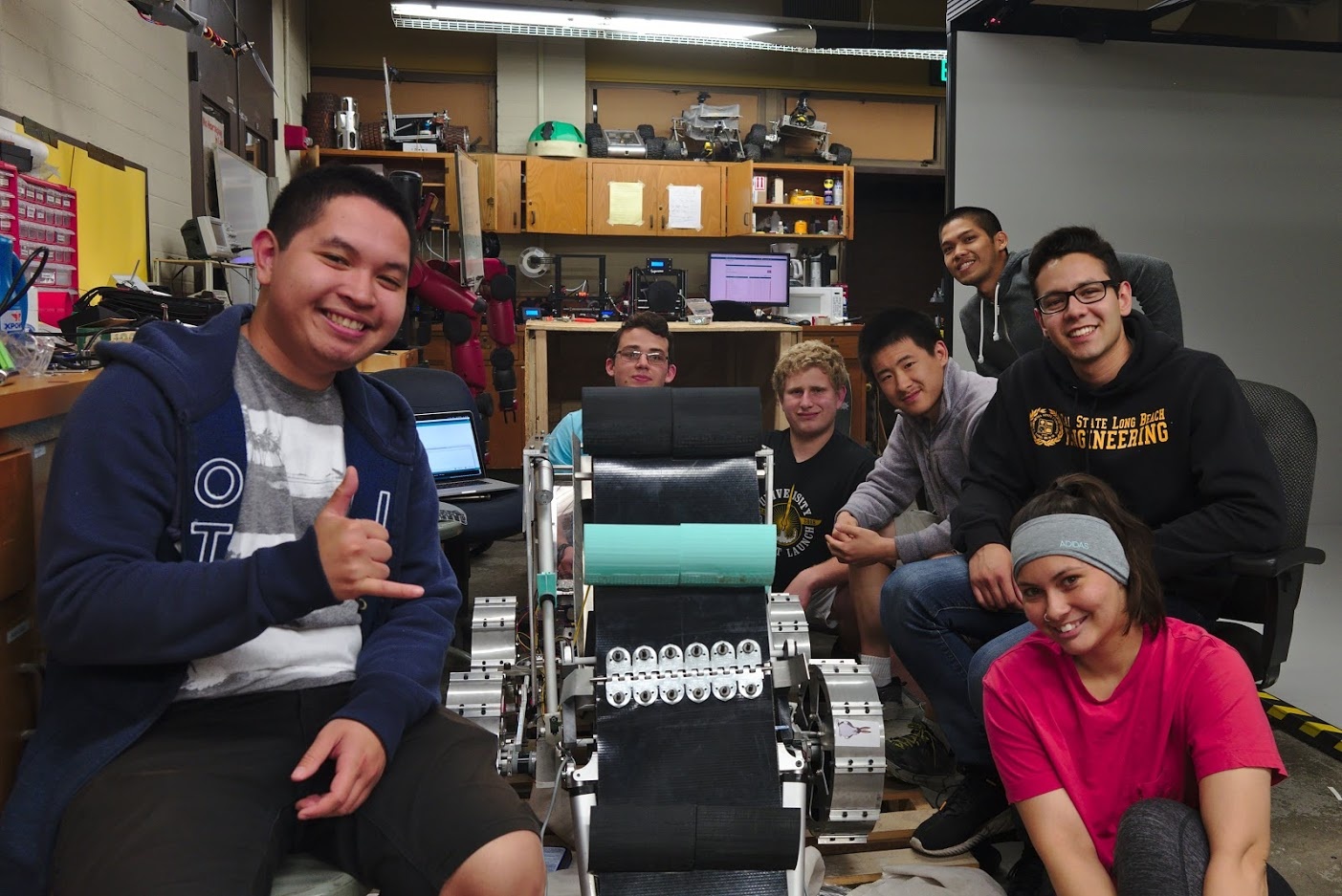 CSULB Lunabotics
The team poses with a rover prototype.
Image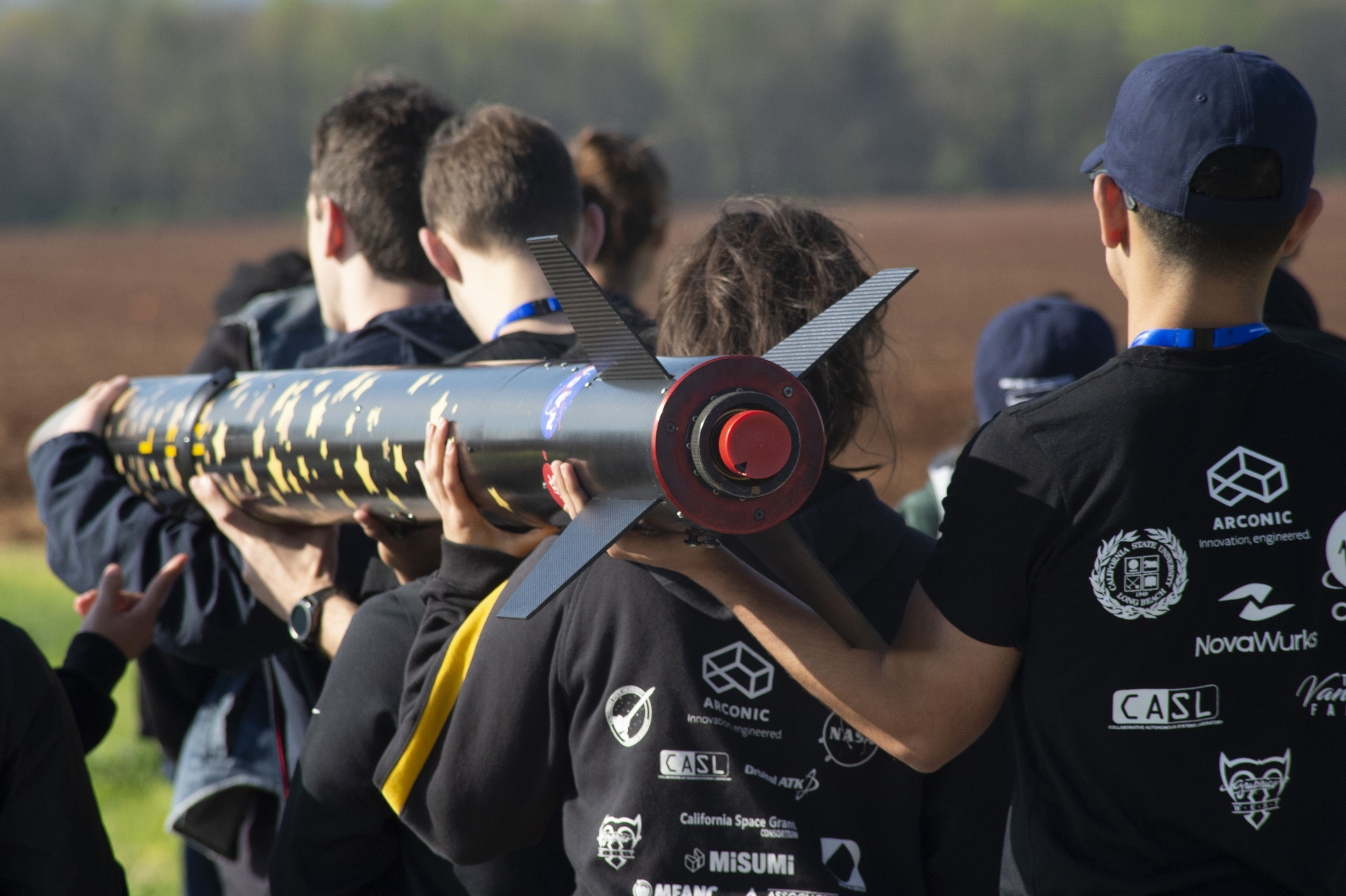 Beach Launch Team
Producing a rocket is a team effort.
Image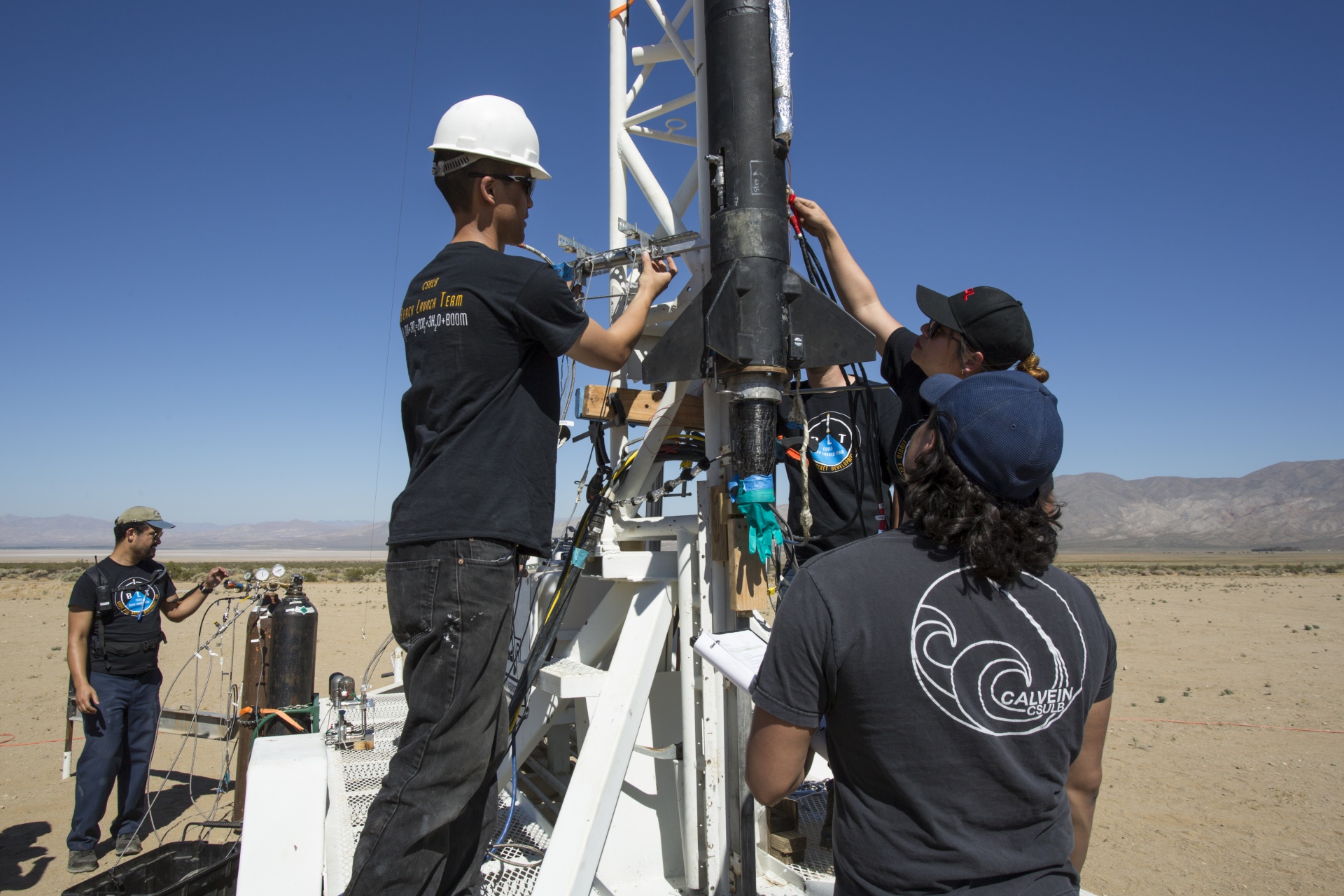 Beach Launch Team
The team prepares for launch.
Image
Long Beach Rocketry
A successful launch in the Mojave Desert. 
Image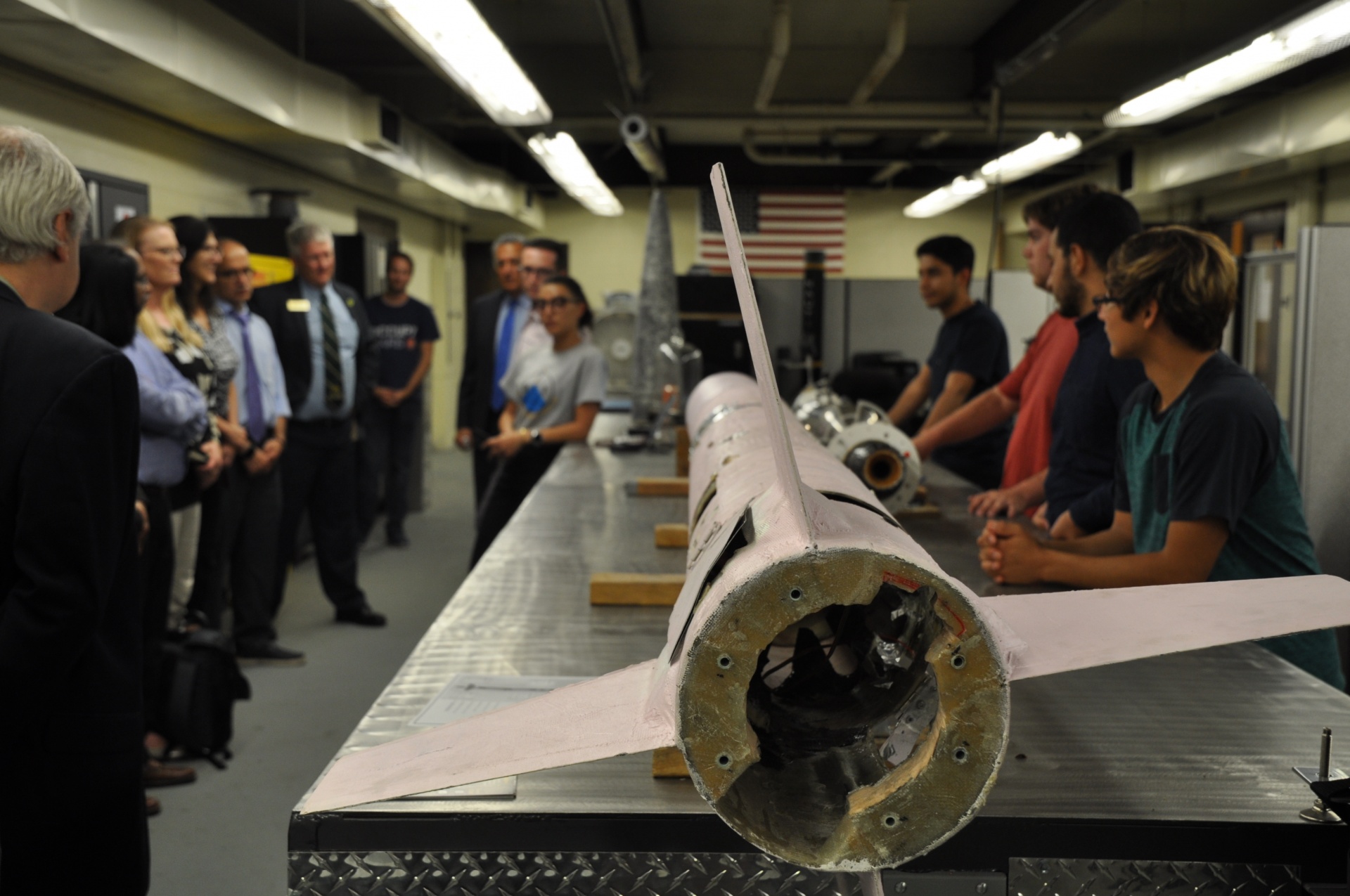 Rocketry Lab
Demonstrating a prototype rocket inside the Rocketry Lab.