Newsletter
Spring, 2021
Image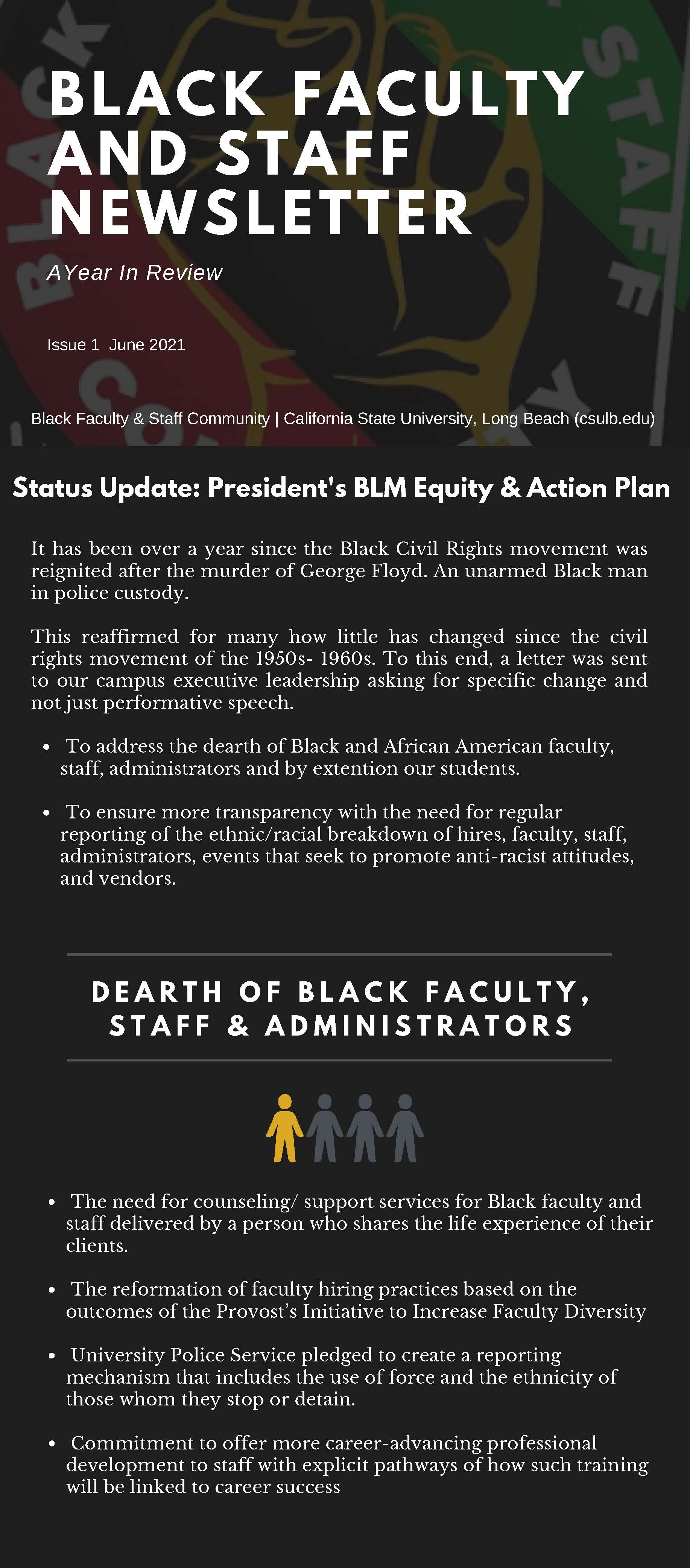 Image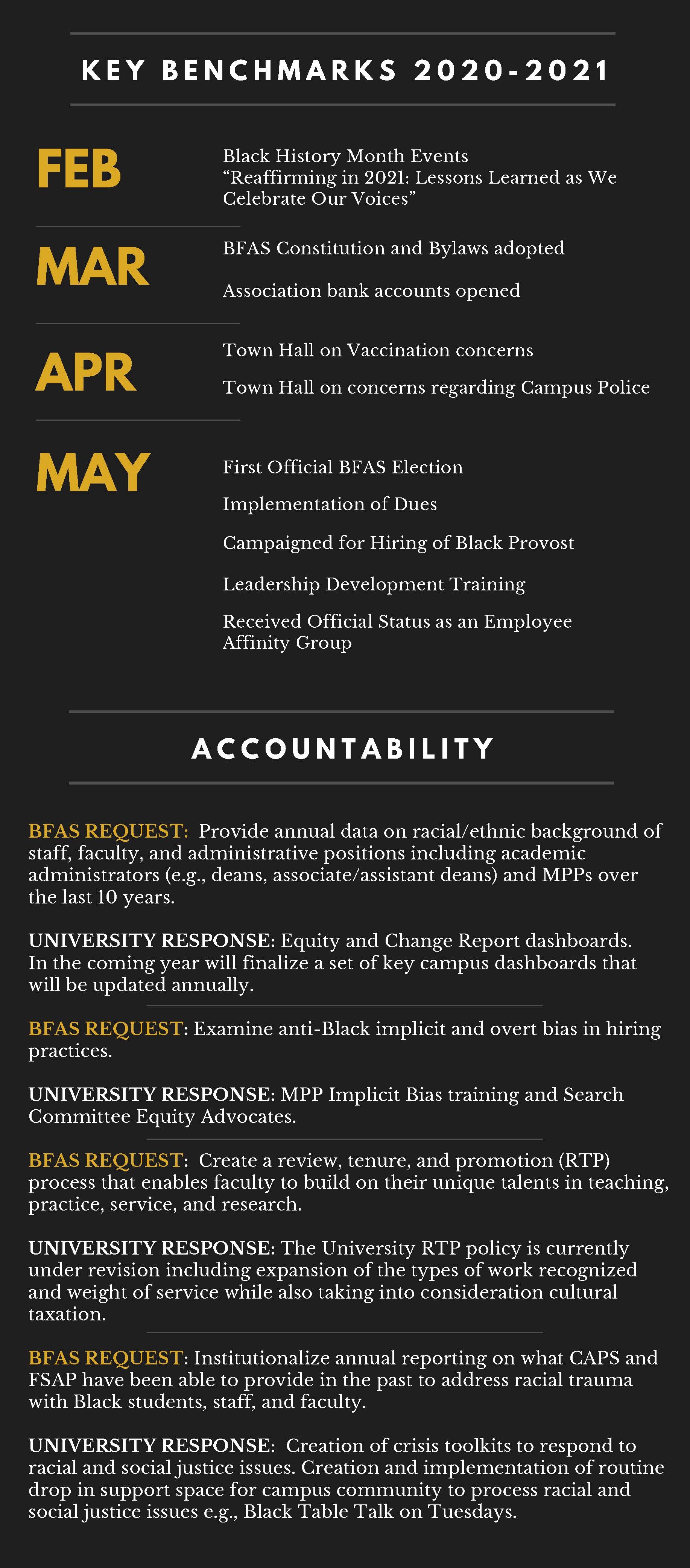 Image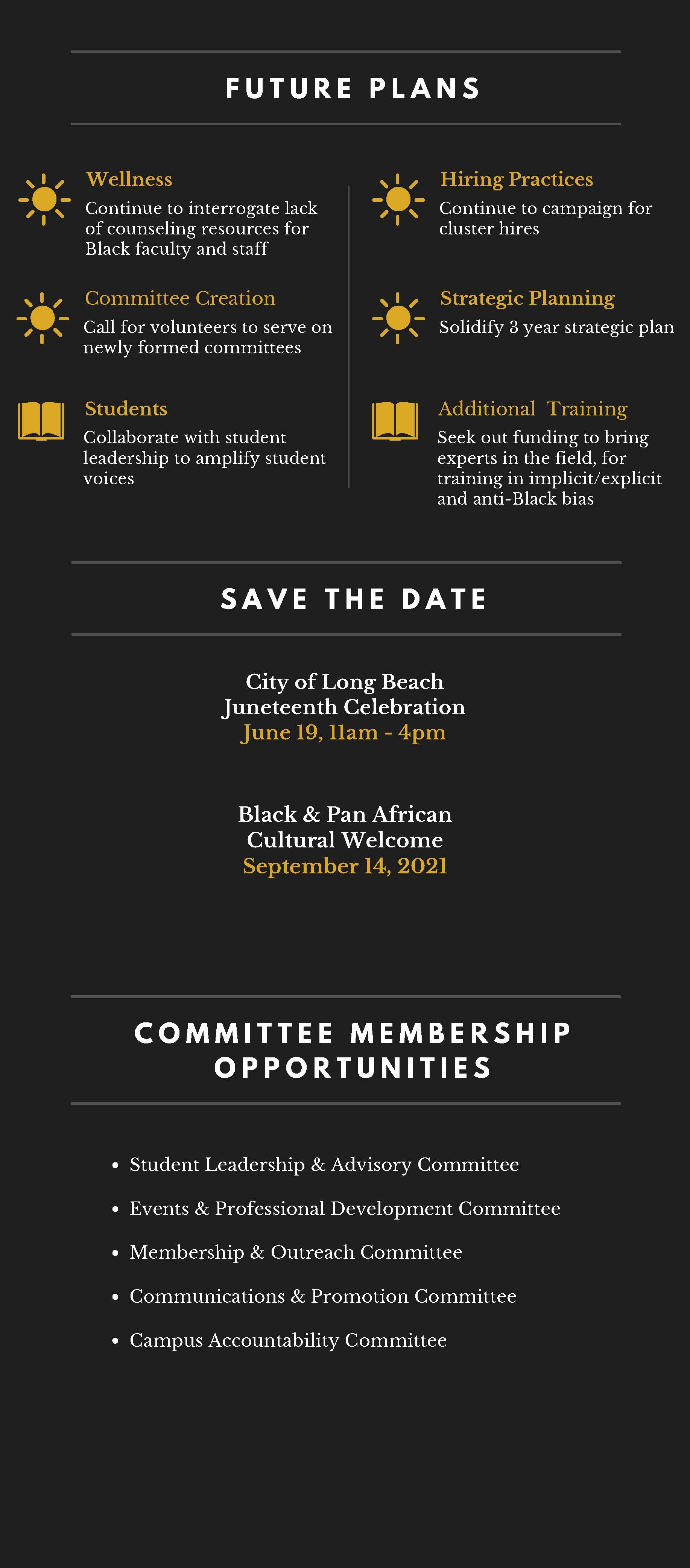 Image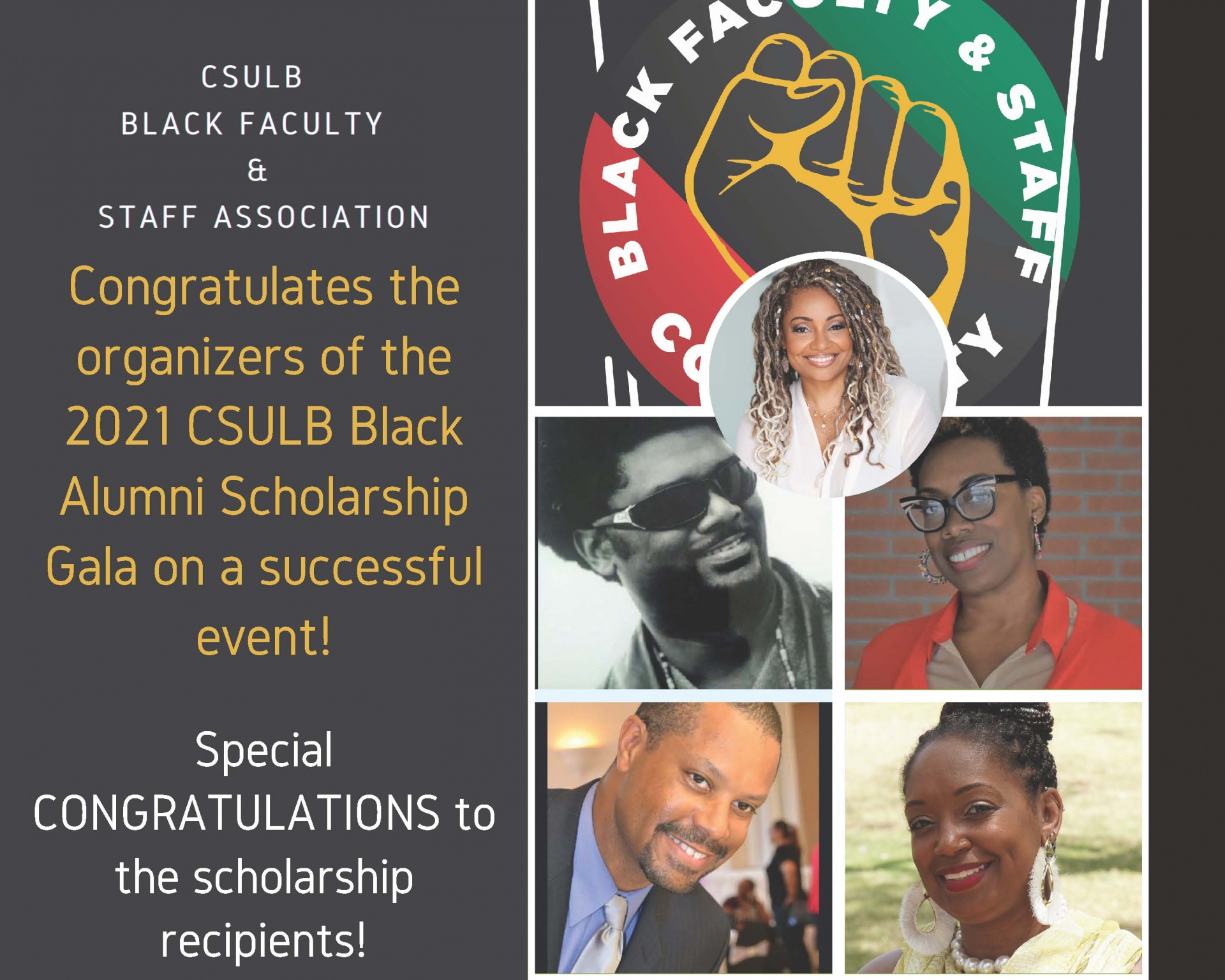 ---
Summer, 2020
Update from Dr. John Hamilton      
Image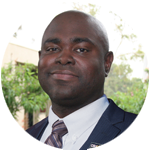 Hello All,
Considering where we are bookmarked in the world right now, I greet you still with a heavy heart and with hope. Many times, I started this communication, but was at a loss for words. Even now, I struggle to string the correct words together to convey what our Black faculty, staff, and students at CSULB may be feeling and needing. As a Black man, the impact is overwhelming. As a Black man, who has been stopped numerous times by the police, I am blessed that those outcomes allowed me to walk away safely. As a Black man and your Assistant Vice President, University Access & Retention, I am compelled to tell you we will rise from this, but not without any constructive actions and solutions.
The abuse and killings of Black people have been and continues to be embedded in the history of the United States. More importantly, the loudness of the silence has been unbearable and could be considered as an indictment of how this may not affect certain individuals and/or groups. Ahmaud Arbery, 25, was a Black man, who was shot dead on February 23 while out jogging in Brunswick, Georgia. Breonna Taylor, 26, was a Black woman, who was shot and killed by the police in her home in Louisville, Kentucky, on March 13 during a narcotics raid. George Floyd, a 46-year-old Black man, who was killed on May 25 after being handcuffed and pinned to the ground by a white police officer's knee, in an incident that was recorded on video for several minutes. I say/write their names to utter the breathe they will never take again.
Earlier, I spoke of constructive actions and solutions. I ask that you stand with me today and every day to close the opportunity gap at CSULB. I ask that you stand every day to be intentional about equity and understand there can't be equality unless there is equity. I ask that you reach into your soul and research your heart to create ways to be a student-ready campus. Silence while providing good work will not be our name. Join me with taking up the mantle for equity, social justice, and opportunity with our voice and action.
FOR THESE ARE ALL OUR CHILDREN, WE WILL ALL PROFIT BY OR PAY FOR WHAT THEY BECOME.
    - James Baldwin
I wish all Black faculty, staff, and students healing space and continued phenomenal growth during this time; but we all will thrive. I thank our allies for the words of encouragement, but now I seek your support in action. I leave you with the words of James Baldwin, "For these are all our children, we will all profit by or pay for what they become."
Sincerely,
John P. Hamilton, Ed.D.
Assistant Vice President, University Access & Retention
Division of Student Affairs
---
April 14, 2020
Black Faculty & Staff Community Update
This is an incredibly difficult time for our community, and we wanted to reach out and let you know how things are going with our students. As you know, we are postponing our CSULB Black Alumni Scholarship Gala: "Changing the Narrative for Success." We initially wanted to reschedule the event for October but with so much uncertainty, we are now considering the spring of 2021 for our inaugural event. Until then, we hope to keep you informed about the services we continue to provide.
Virtual instruction and virtual delivery of most student services continue through the end of the semester, as does the primarily remote work environment for staff.
Many of our students come from families that are economically challenged. For this reason, we have stepped up to the plate by loaning Chromebooks to students that do not have access to computers at home. A number of service providers are currently offering special promotions for at-home or mobile internet access. We are also looking into providing headphones and hotspots for students with privacy concerns as many families have several people living in a limited amount of rooms, and this can make virtual classes and online programming a challenge.
For the protections and safety of the entire residential community, Housing has had all students that are able to check-out in an effort to boost social distancing and reduce the density of our on-campus population.
Our leadership has really stepped up and maximized the time to virtually connect with students, staff, and faculty. We have demonstrated to the campus that we are student-ready and have always been student-ready. We are providing the light at the end of the tunnel that guides students to lower anxiety, share resources, and enhance virtual learning programming.
If you are in a position to support our efforts, even a small donation to the Black Alumni Scholarship Fund makes a difference.
Respectfully,
John P. Hamilton, Ed.D.
Assistant Vice President, University Access & Retention
Division of Student Affairs