The Black Alumni Scholarship
The California State University of Long Beach Black Scholars Alumni Gala Community
Wants You To Know That
THE FALL 2022 CSULB BLACK ALUMNI SCHOLARSHIP IS OPEN
Image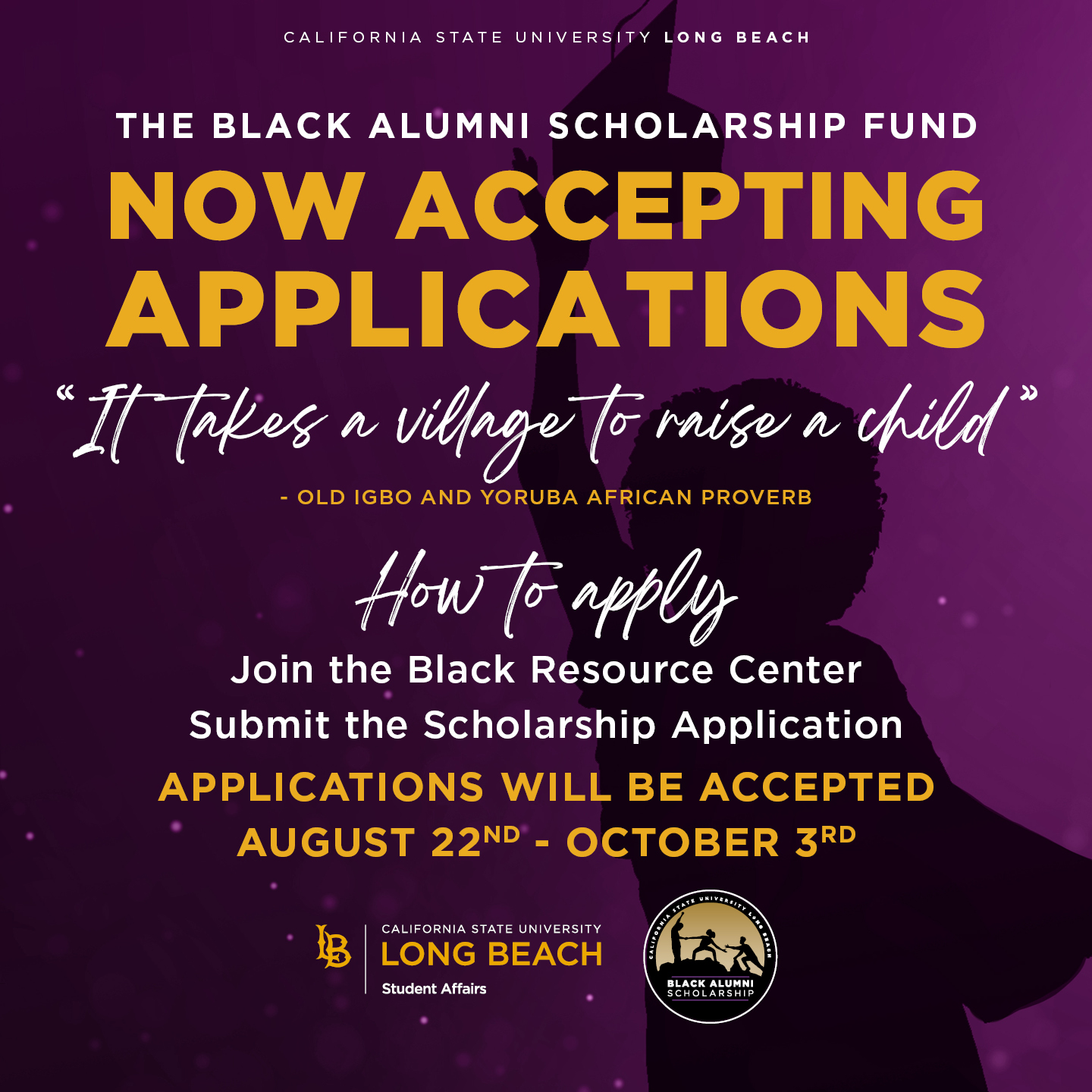 Both the old Igbo and Yoruba African proverb say:
"It takes a village to raise a child"
This proverb is a staple of the Black community. It means that an entire community of people must invest in our young people to help them to flourish in a safe and healthy environment. Villagers look out for and support our children. It is how we survive and thrive.  The CSULB Black Alumni Scholarship Gala will support the mission of the Black Resource Center and scholarships for students supporting the advocacy of our African American population on campus.
"Note: CSULB events and scholarships are open to all CSULB students, regardless of sex/gender, race/ethnicity, religion, etc."