July 2022: Accomplishments of the CSULB community
Dr. Michael Williams becomes School of Nursing director 
Image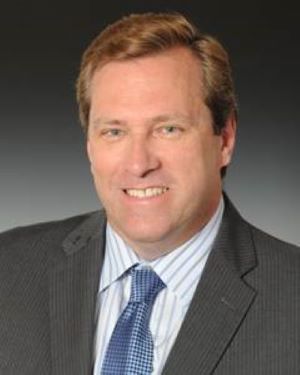 Maintaining Cal State Long Beach's excellence in its nursing program is foremost for new director Dr. Michael Williams.
Williams, who comes to The Beach from Eastern Michigan University, takes over the highly rated School of Nursing following the retirement of Dr. Loucine Huckabay. He begins his new role Aug. 17.
"I look forward to working with students, faculty, and staff within the School of Nursing to continue their exemplary work and build nursing education for the future," Williams said. "I want to listen to them so we can continue to provide extraordinary nurses to the community and the world."
Williams served as School of Nursing Director at Eastern Michigan for 10 years. He was an associate professor of nursing for 14 years and has practiced bedside ICU nursing.
Before joining higher education, Williams was a clinical nurse specialist for the University of Michigan Health System in cardiothoracic ICU.
John Nguyen named June Employee of the Month
Image
John Nguyen '06 is known as a multi-tasker who handles several duties in his job as an administrative support coordinator in the Dean of Students office. But his work doesn't stop there.
For 16 years, Nguyen also has provided support to Campus Assessment, Response, and Evaluation for Students (CARES), and Student Life and Development. And he has worked tirelessly with kindness, positivity, professionalism and a team-oriented nature. For his efforts, Nguyen was named Employee of the Month for June.
"John is consistently helpful, kind, and professional with students. He remembers small details about them, so when they return, he can ask them about their favorite restaurant or sports team," said Dr. Piya Bose, Dean of Students.
Alumnus Pablo Chacon wins LA-area Emmy
Pablo Chacon, '18, an associate producer at KTLA5, and his KTLA5 Morning News team won an Los Angeles-area Emmy for "California Leavin'," in the business/consumer news story category. The series documented former California residents as they left the state for more affordable towns elsewhere in the country. 
The 74th L.A.-area Emmys was held July 23. Chacon graduated with a bachelor's degree in communications. 
Actor Raymond Lee to star in TV series
Actor Raymond Lee '08 has been cast as the lead in the reboot of the popular "Quantum Leap" series, slated to begin in September 2022.  The original series ran from 1989-93, starring Scott Bakula as Dr. Ben Seong.
Lee, who graduated with a B.A. in theater arts, has appeared in movies such as, "Top Gun: Maverick" and "The Lost City." His credits include television shows "Scandal," "Modern Family" and "Magnum P.I".
Camp Nugget partners with UCLA's SCAN Lab
CSULB's Camp Nugget has partnered with UCLA SCAN Lab to teach children living with disabilities about their senses and how their brain works. 
The SCAN Lab, which stands for Sensory, Cognitive, and Affective Neurodevelopment, has been going to local schools and camp groups around the community to educate children about sensory processing. This summer, Camp Nugget children were treated to an interactive lesson on the brain and the five senses, as well as activities that helped campers learn about their individual differences when it comes to responding to certain sensory stimuli, such as touching objects. 
Alumna Bella Wang promoted at accounting firm
Image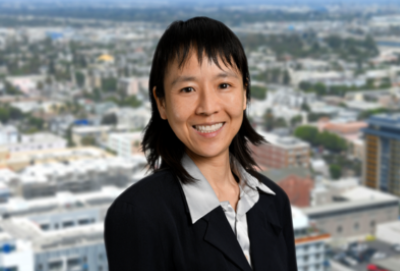 Bella Wang '00 has been promoted to tax partner for the firm of Windes, a tax and accounting service. 
Wang, who graduated with a B.S. in accounting, has experience in tax planning and consulting. She is a member of the American Institute of Certified Public Accountants, the California Society of Certified Public Accountants and a board member of the Asian Pacific CPA Association. 
Have an item for Making Waves? Send your ideas to richard.chang@csulb.edu