Pow Wow returns to celebrate 50 years at The Beach 
Image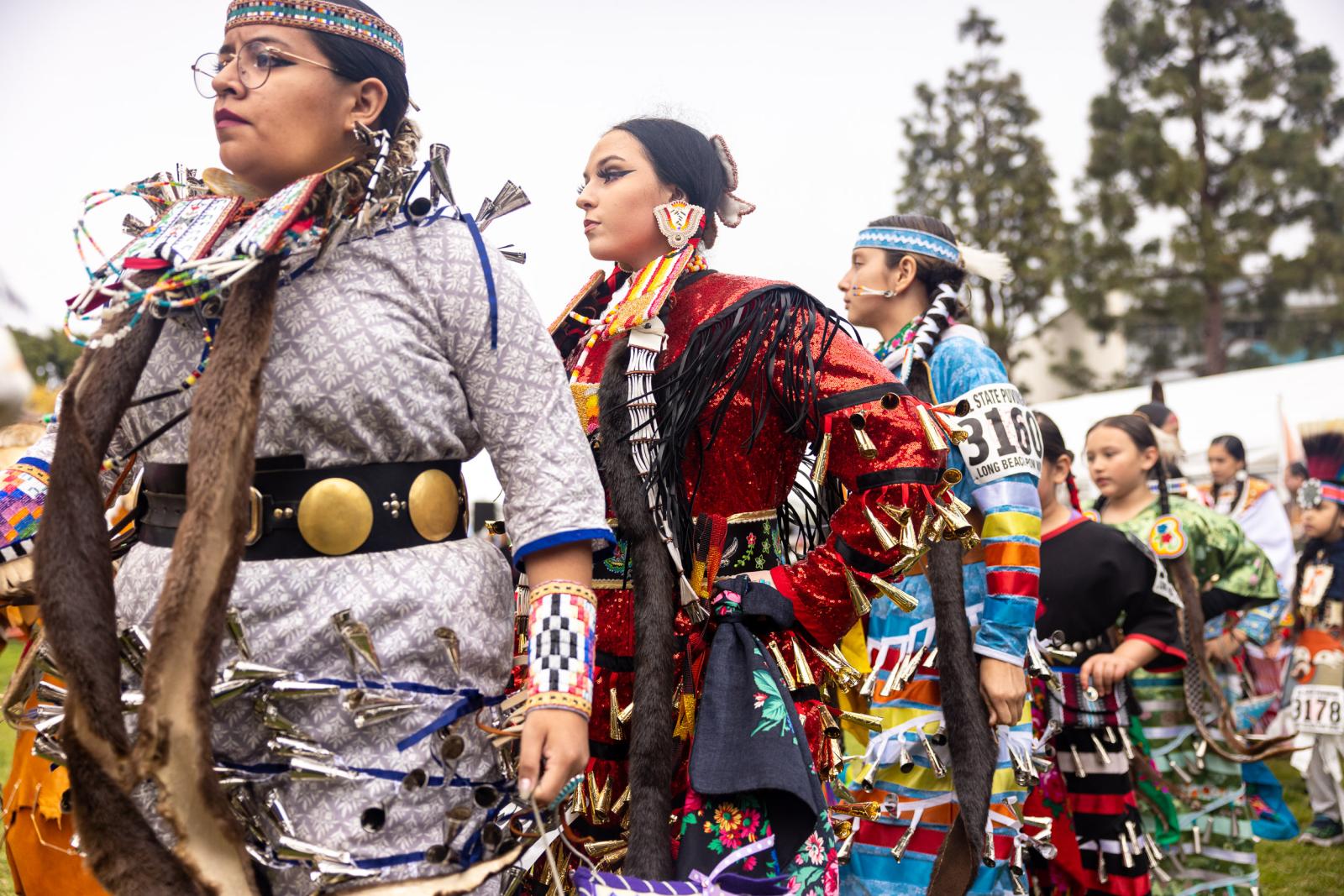 The CSULB Pow Wow – the largest university-based powwow west of the Mississippi River - returned this past weekend after a three-year hiatus to celebrate its 50th anniversary. 
There was light rain early Saturday morning, but by mid-morning, the rain stopped, the colorful dancers, drummers and vendors were in place, and singing, scents of frybread and burning sage filled the air. The powwow proceeded without a hitch, and the sun even peeked out for a while.  
Image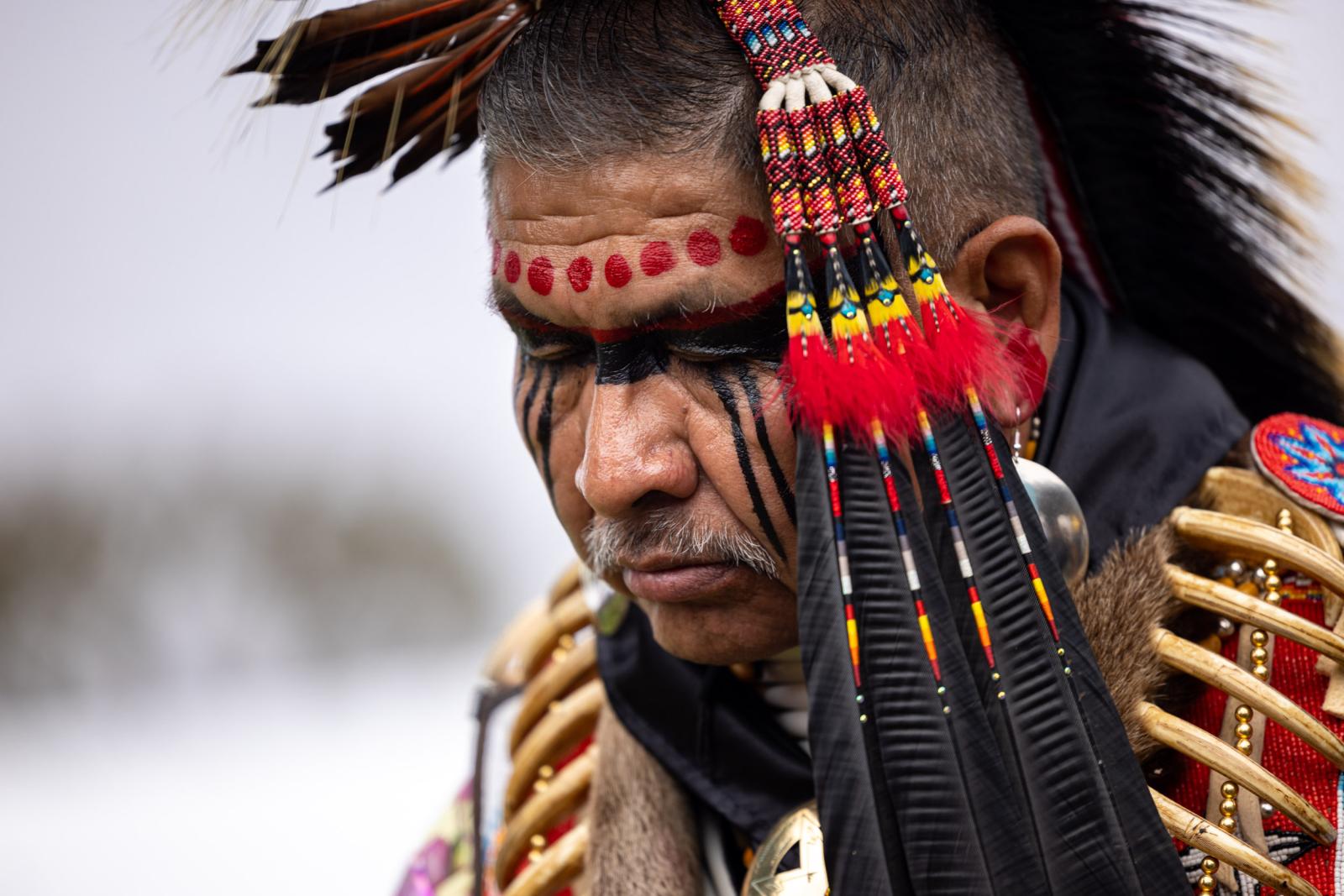 "What's awesome is to see all these friends, and people who've come out here, singing and dancing," said Craig Stone, an American Indian Studies professor emeritus and director of the American Indian Studies program at CSULB. 
Thousands of people gathered on the Upper Campus Quad on Saturday and Sunday, coming from local communities and as far as the Pacific Northwest, Michigan and Canada.  
Image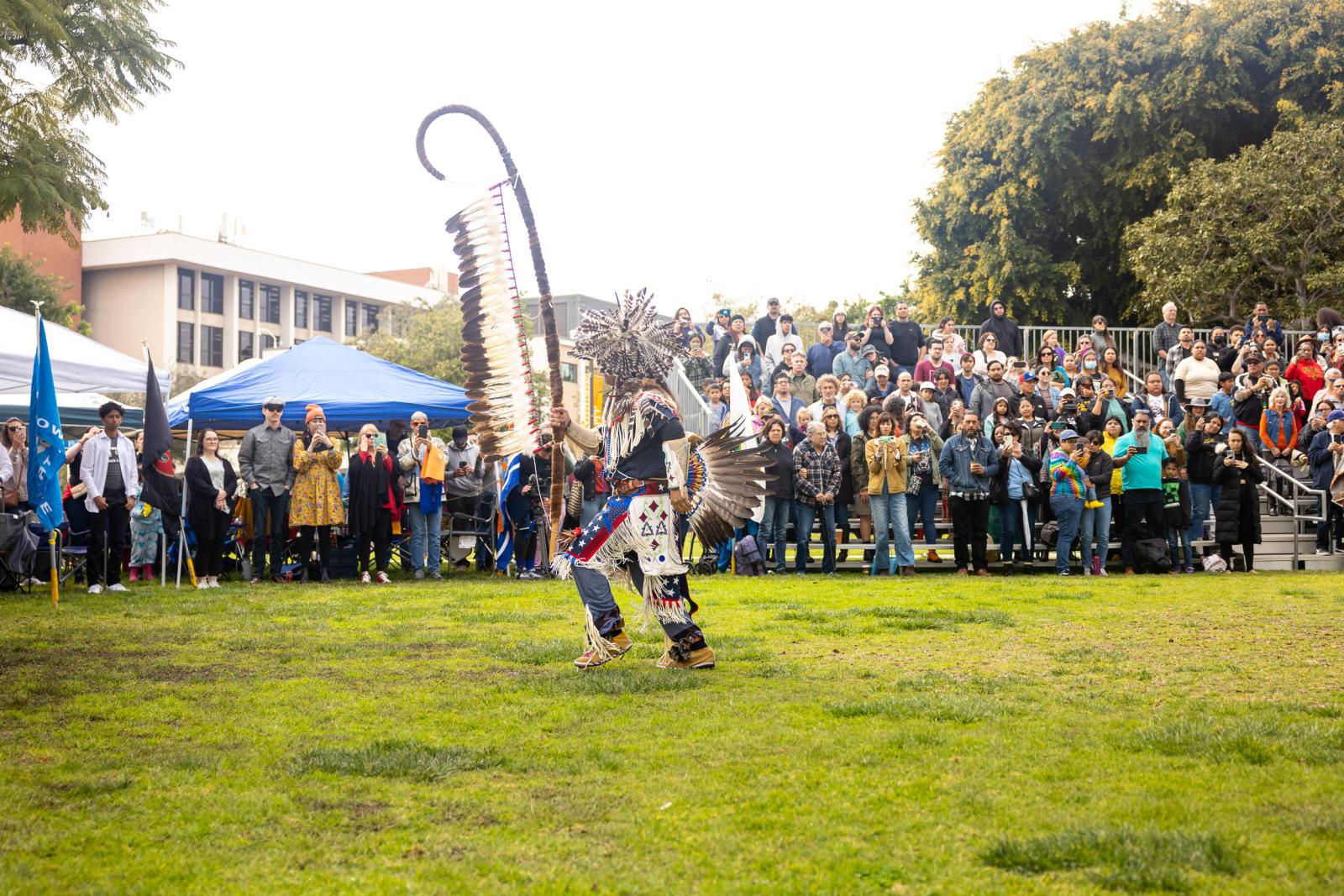 Attendees danced, wearing varied outfits and regalia, ate Indian tacos and mutton stew, and browsed jewelry, beadwork, textiles and clothing with American Indian designs and messages. Circles of drummers took turns singing and pounding their rawhide-covered instruments.  
Image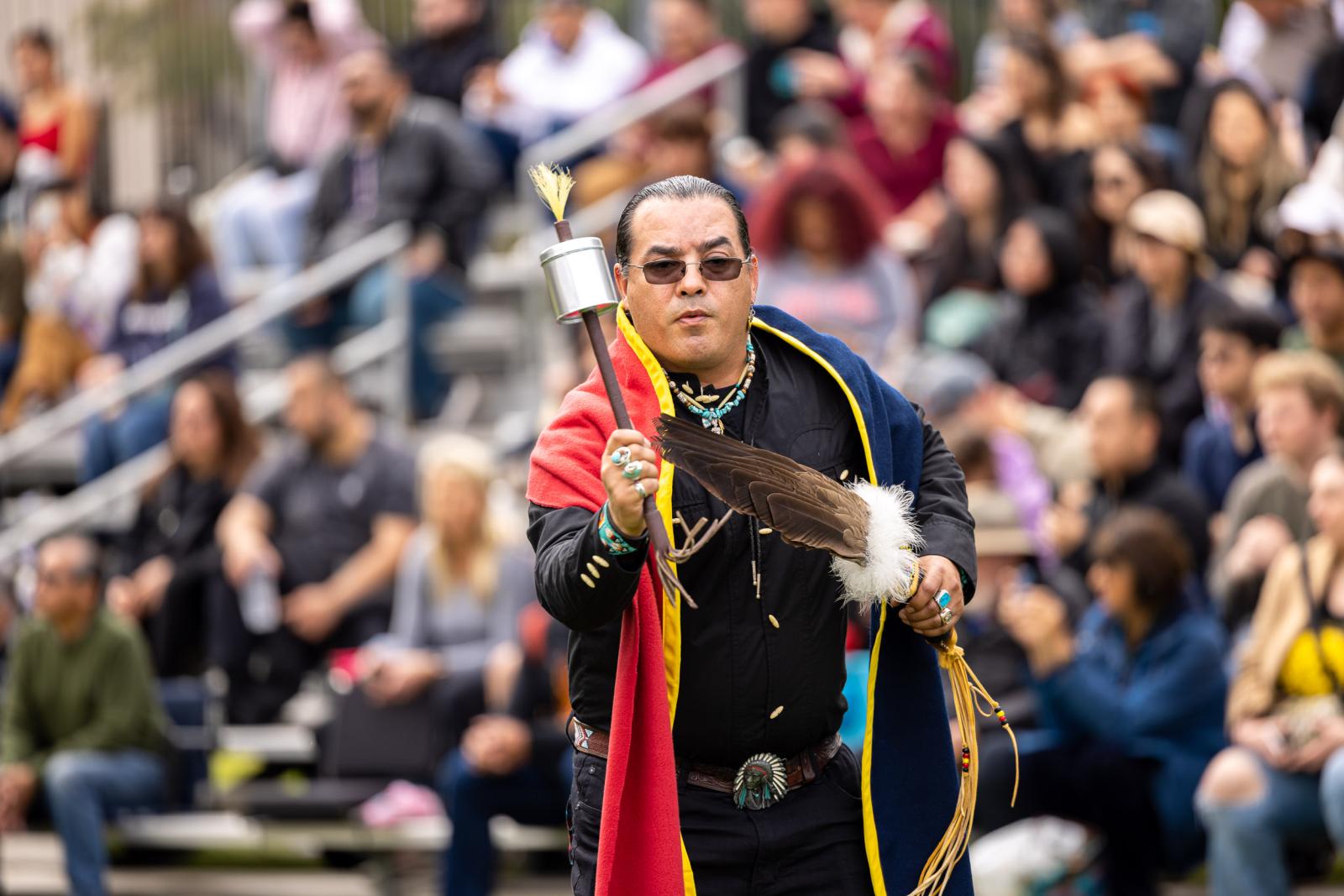 Because of Stone's ties to the powwow and to campus (he taught at CSULB for 39 years), he was chosen as head man dancer this year – an honor he previously held as a student in 1978 and in 1989. The honor also involves some hosting and dancing responsibilities.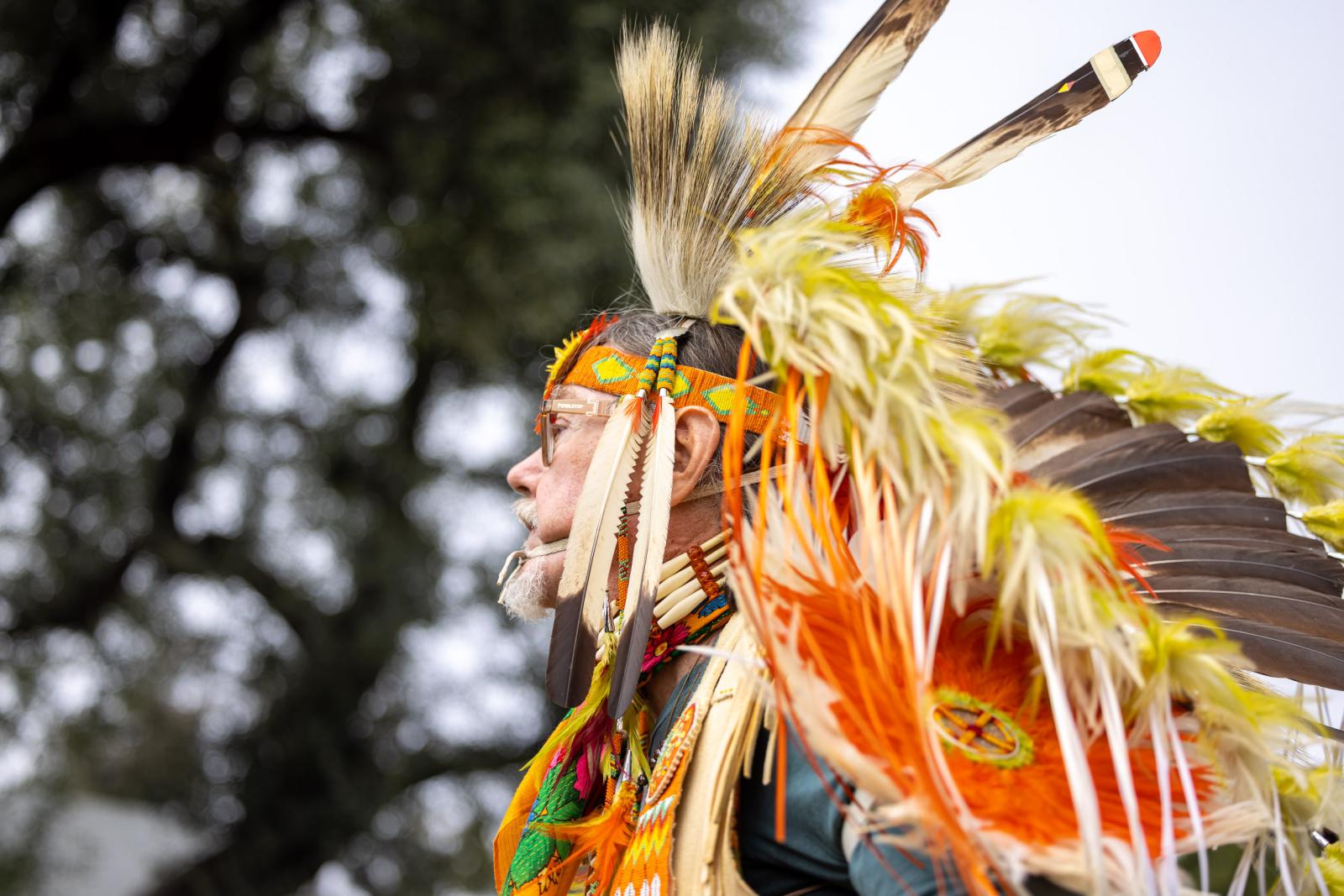 "This is the largest gathering of American Indians in Los Angeles and Orange County," Stone said. "Very seldom would you find a place that's not a tribal school where we have songs composed for the students in different tribal languages."  
Established by American Indian students in 1969, the powwow attracts Native American dancers and drummers from all over, as well as Beach alumni, faculty, staff and students. It's still the largest and oldest continuously running student-sponsored event on campus. 
Image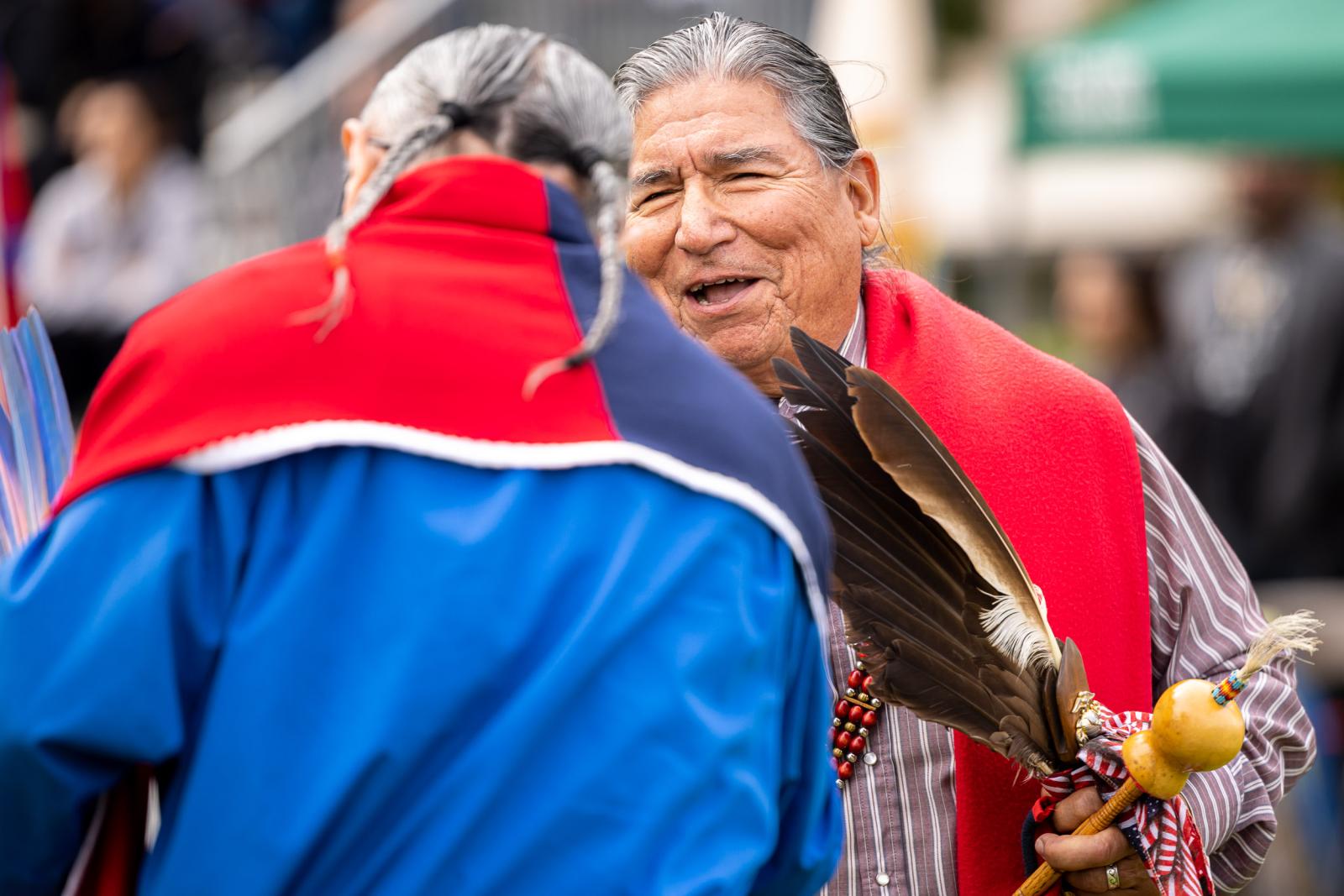 Image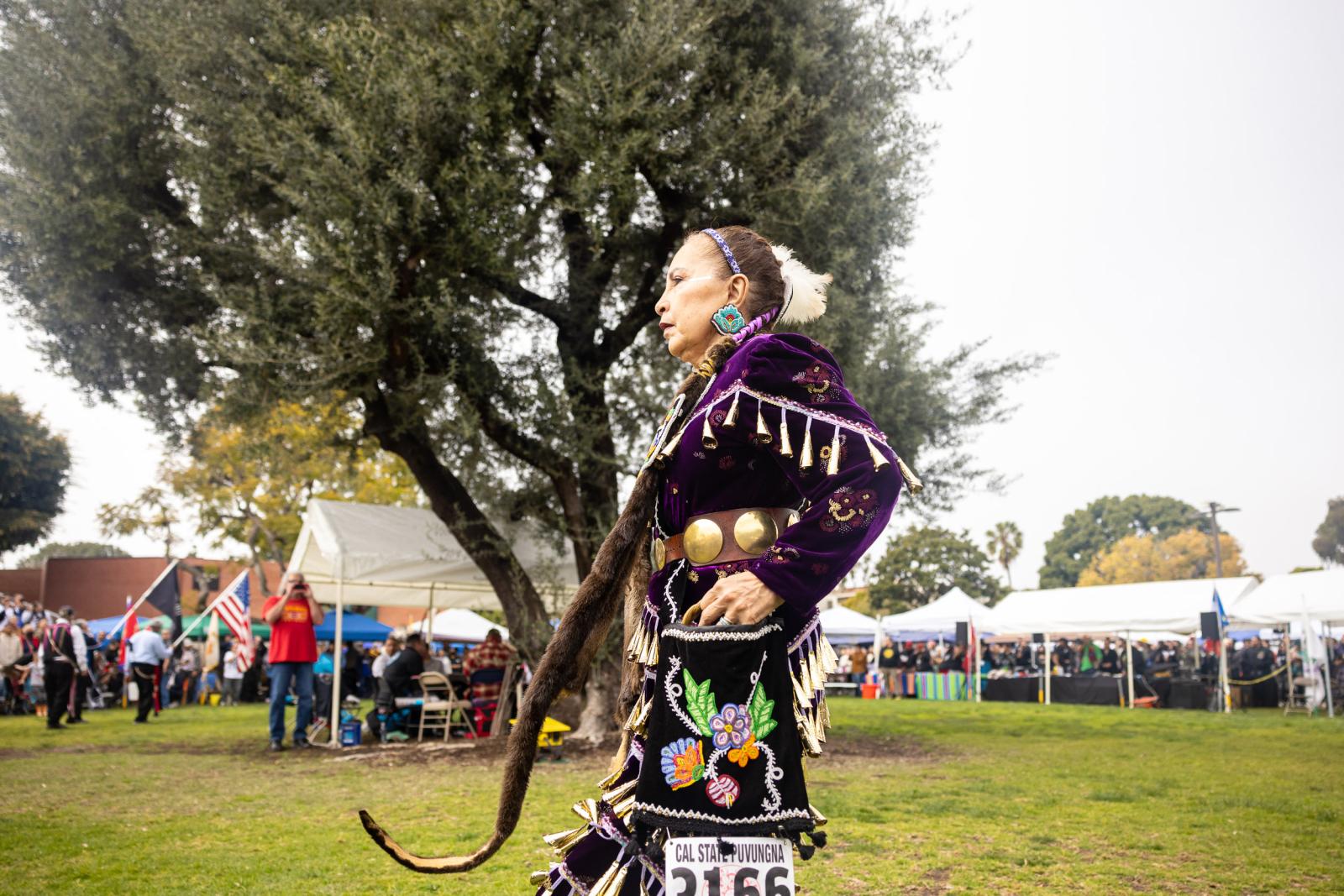 "I've been coming here since I was 3," said Miztla Yolxochitl Aguilera '20, who is of Gabrielino-Tongva and Mexican ancestry. "This is my home powwow. I grew up here. Most of the people here have seen me since I was a little girl. This powwow has really been my support system, my family. I have essentially been raised by the people around me here." 
Image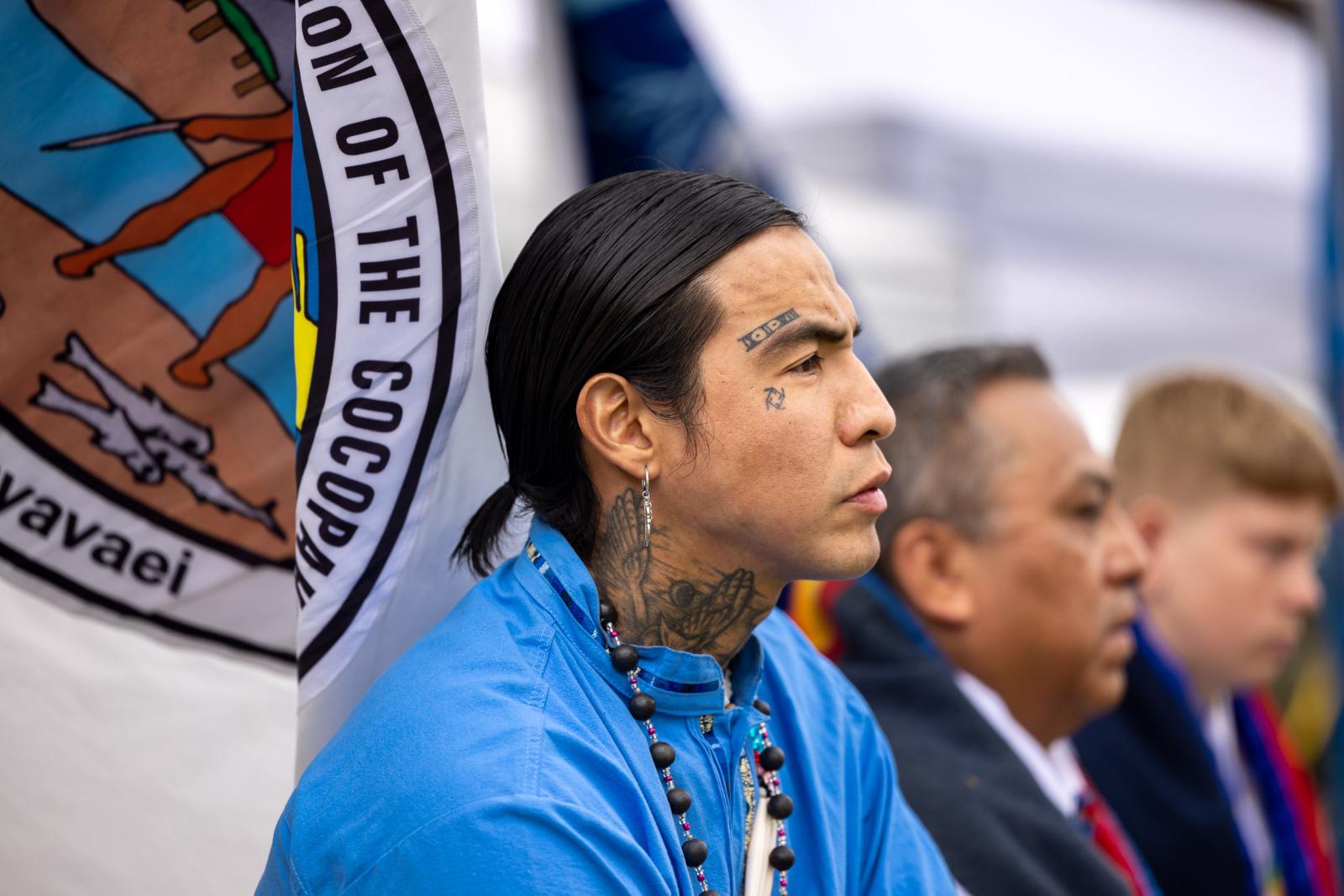 Sarah Mueller, a second-year in studio art, volunteered at the American Indian Student Council booth. "I feel honored to be able to participate in this event," she said. "I have attended multiple powwows …. Being able to see the beautiful regalia and all the representation, I think it's really important to have that representation, especially on campus."