For CSULB alumna, support of domestic violence internships is personal
Published November 22, 2022
For Alyce LaViolette '69, '80, the issue of violence against women is deeply personal. 
In the 1970s, two women who were very close to her were raped by strangers. 
"That inspired me to study violence against women," said LaViolette, a marriage and family therapist who's also a domestic violence expert and scholar in women's issues. And many of her classmates in graduate school were also "motivated to do that because of things that happened in their lives." 
LaViolette has taught classes at The Beach and has given generously to her alma mater over the decades. She has also counseled hundreds of women, men and families, helping them get through difficult situations. 
At Cal State Long Beach, LaViolette is supporting internships and programs with her donations. She's even helping to craft new programs that aim to aid domestic violence victims and perpetrators, as well as assist students interested in working in this field.  
LaViolette's efforts are expanding Beach students' experiential learning and professional opportunities. She's also supporting the creation of a national model for student achievement, empowerment and equity – one of the pillars of the No Barriers campaign.  
"I really loved my time at Cal State Long Beach," said LaViolette, 75, a longtime Long Beach resident and a CSULB Legacy Society member. "I met so many neat people, so many of the professors when they were just starting. They wound up being some of the biggies at CSULB. I certainly learned a lot …. It was a great time in my life – educationally, socially, making connections."  
LaViolette obtained bachelor's and master's degrees in clinical psychology from The Beach. Professionally, she runs a psychotherapy practice in Long Beach and West Los Angeles. She provides therapy in person and virtually, from Lake Tahoe to San Diego.  
With specialties in domestic violence and sexual harassment and many publications in the field, she offers training nationally and internationally. And she's also an expert witness for the court system in all kinds of cases, from murder trials to domestic abuse.  
"I'm doing fine in my career – why wouldn't I help?" LaViolette said. "The university has given me so much, not just in my degree, but since I graduated. I've gone back and spoken at the university a bunch of times. I've taught classes. I've had paid speaking engagements about gender diversity and women's studies. 
"I want to give back because my parents raised all four of us: We have a responsibility to help take care of our neighbors and our community and that we should do whatever we can."  
Recent Projects 
Just this fall, LaViolette has funded internships and training for two fourth-year CSULB psychology students. Elizabeth Corchado is a client services and outreach intern with Project Woman Good, a new, Long Beach-based nonprofit that provides job training and placement, personal storage and work wardrobe opportunities to women (and men) experiencing domestic violence. 
Rachal Herrera is a campus trainer with Flip the Script EAAA, a program that empowers young women to learn the signals of sexual assault and avoid or resist those situations. Herrera has received training from staff at the University of Windsor, Canada, which developed the program. She, in turn, is training three to six peer facilitators, who will deliver curriculum to groups of 20 college women during four, 3-hour shifts. 
LaViolette also serves on the founding steering committee of the National Batterers' Intervention Programs Network and provided The Beach with seed money for an endowment that will fund internships to work on this national program. Student interns would be active in board meetings and help with research and administrative support. 
"One of the challenges in the liberal arts is that nonprofit and community-based organizations typically do not have the funding to pay student interns," said Michelle Chang, career readiness and internship program specialist in the College of Liberal Arts. "But CLA students are engaging in issues and want to make an impact. So they will tend to gravitate toward those internships and do work for free. So, Alyce's contributions really help students and remove barriers for students to work in their community."  
"This also helps increase or provide internship support for students who normally wouldn't do these type of internships" because of the lack of compensation, Chang said. Those students might include – but would not be limited to – first-generation or Pell-eligible scholars.  
LaViolette – who received the CLA's Outstanding Alumni of the Year award in 2011 – says she sympathizes with many CSULB students who are first-generation college attendees, of lower incomes or rely significantly on financial aid to get through.
Image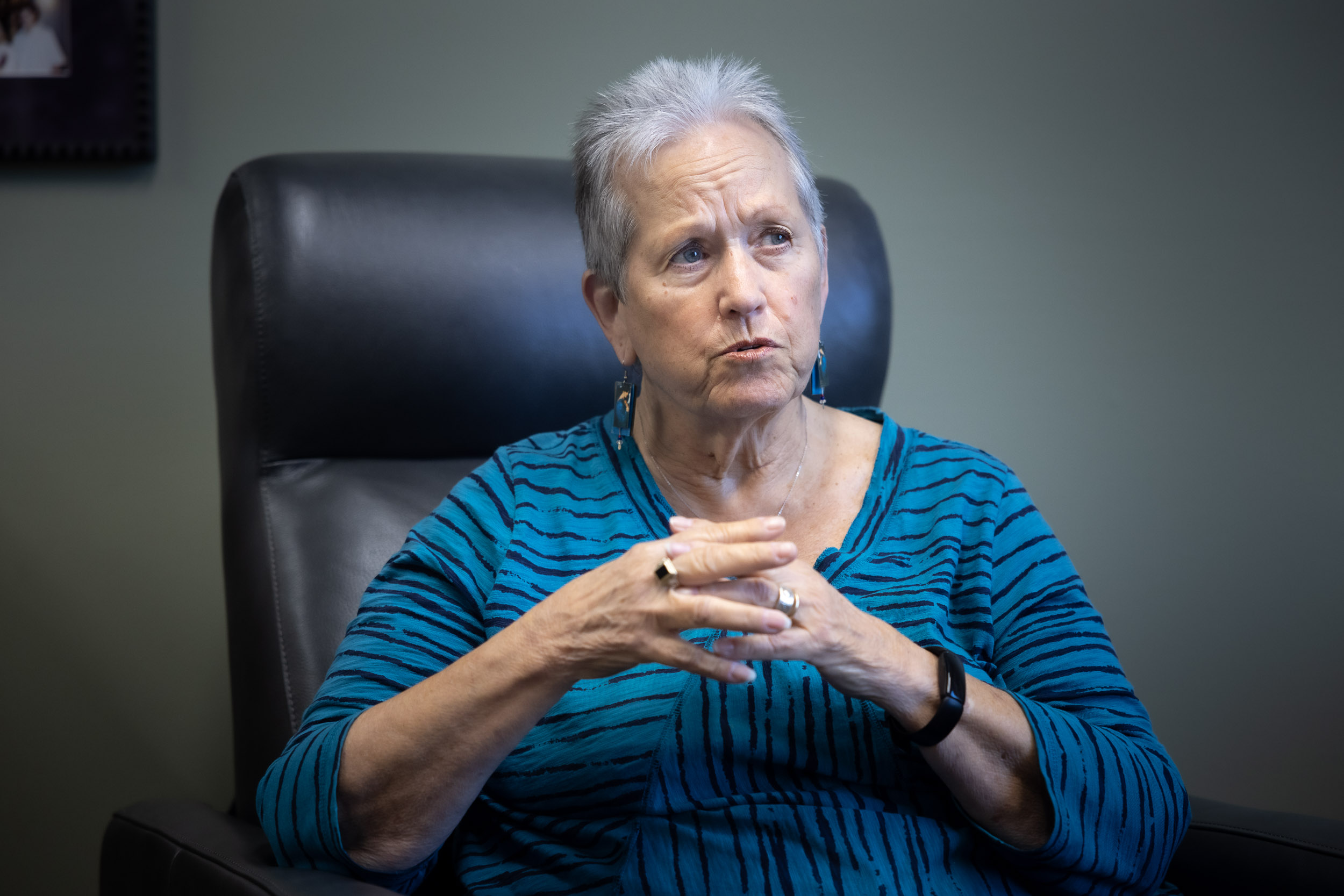 "I'm giving back not just because I'm an alumna, but because I taught there for 6 ½ years," she said. "I was a student who did not have money. I would have been considered lower-economic. I was on work-study. I would have been considered food insecure. So I dated for food. I get that. I know at least half the students at Cal State Long Beach are on some form of aid." 
LaViolette continues to be involved with The Beach daily. She's on the executive committee of the Alumni Council, serving as ceremonies chair, and she attends concerts at The Beach, events at the Carpenter Performing Arts Center, and men's and women's volleyball and basketball games. 
"As I've gotten involved, I've become more involved in a broader way. My love for the university has grown; it's just built up. It's like a love affair. It starts out where you like the person, and you just build up. I went from really liking the university, to I love the university. 
"I've just been so happy with the people I've met there, and the activities I've been doing there."