CSULB's Bob Murphy Access Center celebrates 50 years of supporting students with disabilities
Published October 9, 2023
They had been told "you can't do that" throughout their lives. They've heard: That's too hard. Those stairs are steep. Reading is challenging. Better stick with a career that won't be taxing. You're in a wheelchair. Don't even try. 
But these five Cal State Long Beach alumni didn't listen to the naysayers who whispered how - because of their disabilities - they could not succeed. "No" was never a part of their lexicon, thanks in part to the support they discovered at The Beach and their resolve to make a difference. 
Through the efforts of the school's Disabled Student Services (DSS)/Bob Murphy Access Center (BMAC) and their can-do spirit, Anthony Vasquez, a specialist in web accessibility; Deaka McClain, a public relations specialist who is an advocate for the disabled; Keyon Anderson, a Master of Social Work faculty member at The Beach; Caitlin Cutt, a Netflix producer of streaming mystery shows, and Mary Zendejas, a Long Beach City Councilwoman, have exceled in their chosen fields. 
BMAC, in honor of its 50th anniversary, is inducting Vasquez, McClain, Anderson, Cutt and Zendejas into its Hall of Fame in an Oct. 13 celebration. Their unique stories not only resonate at The Beach but throughout the community and beyond. 
"The Hall of Fame represents CSULB Disabled Student Services/BMAC alumni who have made a positive impact in their work, whether it be personal, community, professional, political, etc.," said Mary Nguyen, director of the BMAC. 
"At our department's anniversary celebrations, we share their story and journey to show where they are today, what they have accomplished and how their lives have touched others. From hearing these individual stories, we see how disability is a source of strength and we look to build community around their shared stories." 
Their stories
Anthony Vasquez '10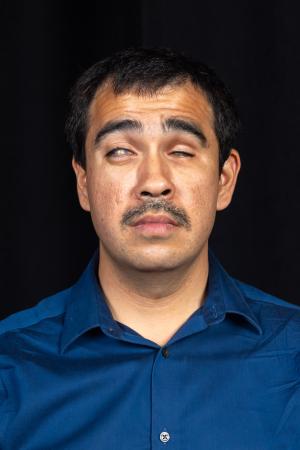 Anthony Vasquez could have studied French at CSULB. But never one to back down from a challenge, he decided to take on Mandarin Chinese. Only problem was there were few study guides and textbooks in Braille for Chinese learners. 
"I already knew Spanish, so I wanted to learn something different," said Vasquez, who is blind and went on to earn a master's at Stanford. 
Through the efforts of the Disabled Student Services, Vasquez was able to secure the study materials he needed and graduate with a double major in Mandarin Chinese and journalism. Today, he helps businesses and educational institutions implement effective web accessibility strategies. Vasquez also serves as a communications specialist for an accessible information technology nonprofit. 
"If it wasn't for the Bob Murphy Access Center, I would not be able to do this," Vasquez said. "This is a great honor, which I did not expect." 
Mary Zendejas '01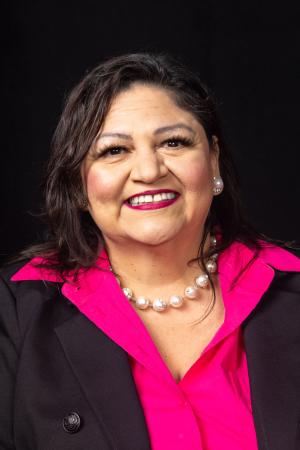 Long Beach City council member Mary Zendejas, who had polio has an infant, is the first Latina wheelchair user to hold public office in the nation. The alumna has long advocated for personal independence for people with disabilities, and for higher education and quality employment opportunities for the people living with disabilities. 
A strong supporter of the LGBTQ community, Zendejas said she found strength for advocacy from the people in the Disabled Students Services office while she was a student at The Beach. 
"They gave me the confidence to pursue everything I wanted, to keep moving forward," she said. "They taught me that my ability is stronger than my disability." 
Zendejas, who holds a B.A. in speech communications, said she is "beyond honored" to be inducted into the BMAC Hall of Fame. 
"To be recognized as a Hall of Famer in the BMAC holds special place in my heart."  
Keyon Anderson, Ed.D., '12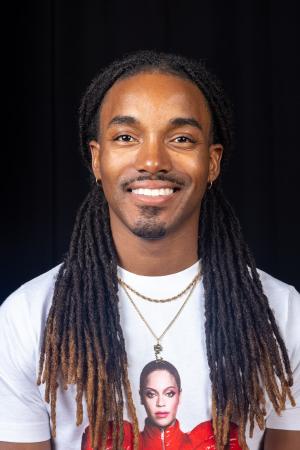 As a first-year student in high school, Keyon Anderson had a second grade reading level.  
But after being diagnosed with dyslexia, Anderson got help with his reading skills and graduated from high school. College, however, was still in question. The challenges were greater in higher education, such as explaining to each professor why he was a slow learner. 
At The Beach, he discovered Disabled Student Services, which guided him through his journey to earn a bachelor's and a master's degree in social work. He went on to earn a doctorate in education and became an MSW faculty member and a clinical social worker. At DSS, he found tutors and extended exams that enabled him to succeed. 
"I don't think I would have made it through my undergrad without the resources," Anderson said. "Having the resources for me it translated to understanding what equity of services and looks like for students." 
Anderson said he doesn't think anything he has achieved is "Hall of Fame worthy." Try telling that to the students and community members he affects through his own experiences. 
Deaka McClain '09, '16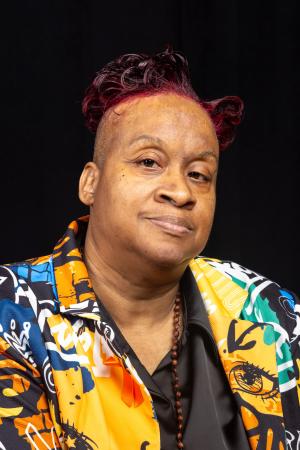 Deaka McClain didn't need help. At least that's what she kept telling herself. Until one day, she had dropped her books in a planter at Brotman Hall and realized her mobility issues and learning disability were hindering what she wanted to do. 
"It took me a while to get to that point," McClain said. "I was struggling, but it was pride, I guess." 
From the moment she entered the Disabled Student Services office, McClain, who was born with cerebral palsy and dyslexia, found the tools she needed to pursue her journalism degree and master's degree and become a leading advocate for the disability community. By using her voice, she has brought about positive changes through public speaking, storytelling and volunteering. 
But getting to that point was not easy. McClain applied to CSULB twice and twice, she didn't get in. On the third try, a counselor suggested she apply under the Special Admission process through DSS. She still got denied but at least she had found allies who helped her navigate the required math class. On her fourth try, McClain received an acceptance letter. 
But her struggles weren't over. She needed several surgeries, but still managed to stay on course and graduated in 2009, thanks in large part to her persistence and the support from DSS. She said being inducted into the Hall of Fame is an honor that she could never have imagined. 
Caitlin Cutt '10 
Caitlin Cutt majored in comparative world literature at The Beach, setting the stage for a 10-year career in true-crime podcasts and television. 
She says on her LinkedIn that she loves researching challenging stories and "getting in touch with the people who've found their lives entangled with incredible, and sometimes heartbreaking experiences."
There's a touch of irony there since she was born with a heart condition. But that didn't stop her from becoming a story producer for the Netflix's series "Unsolved Mysteries," connecting with individuals who have been involved in emotionally charged experiences and bringing their stories to life.