Alumnus' destiny led him to his calling at CSULB
Tim Mahoney '13 rebelled at the idea of following in his father's footsteps. His dad, Mike Mahoney, was not only a professor of computer science at Cal State Long Beach, but he became the College of Engineering dean when Tim was just 12 years old. 
Major in computer engineering & computer science? No, thank you. 
Instead, Tim Mahoney half-heartedly enrolled at Cal Poly San Luis Obispo as a general engineering major. But when he was not doing his homework, he said, he was tinkering in computer science. He learned how to build sophisticated versions of games from scratch, including a fun Tetris-like game called "Tetronimo." 
"It was really popular, and it got 500,000 downloads," he said. 
It was all fun and games until lawyers from Tetris ordered Mahoney to take down the app.  
Still, Mahoney could not see what the future held. After getting expelled from Cal Poly SLO, he bounced in and out of various community colleges for not doing his homework. Running out of options, he moved back home to Southern California and decided to enroll at The Beach as a computer science major. 
"I should have majored in computer science all along because that's what I was interested in," Mahoney, 33, said. "I got really into computer science and being interested in it, so I actually did my homework." 
Not only did he finish his homework, but Mahoney also graduated from the very same department his father co-founded and once chaired. With his experience and degree, the younger Mahoney landed a job at Apple rebuilding the iPhone Notes app. He is now a senior software engineer on Apple's iCloud team. 
"As I kid, I always had access to a computer because of my dad and my mom as well," Mahoney said. "So, I think I was always into it. I had my own computer. Initially, I was into computer graphics and did that as a kid. Then I got into programming, basic stuff. And I guess it just stuck with me."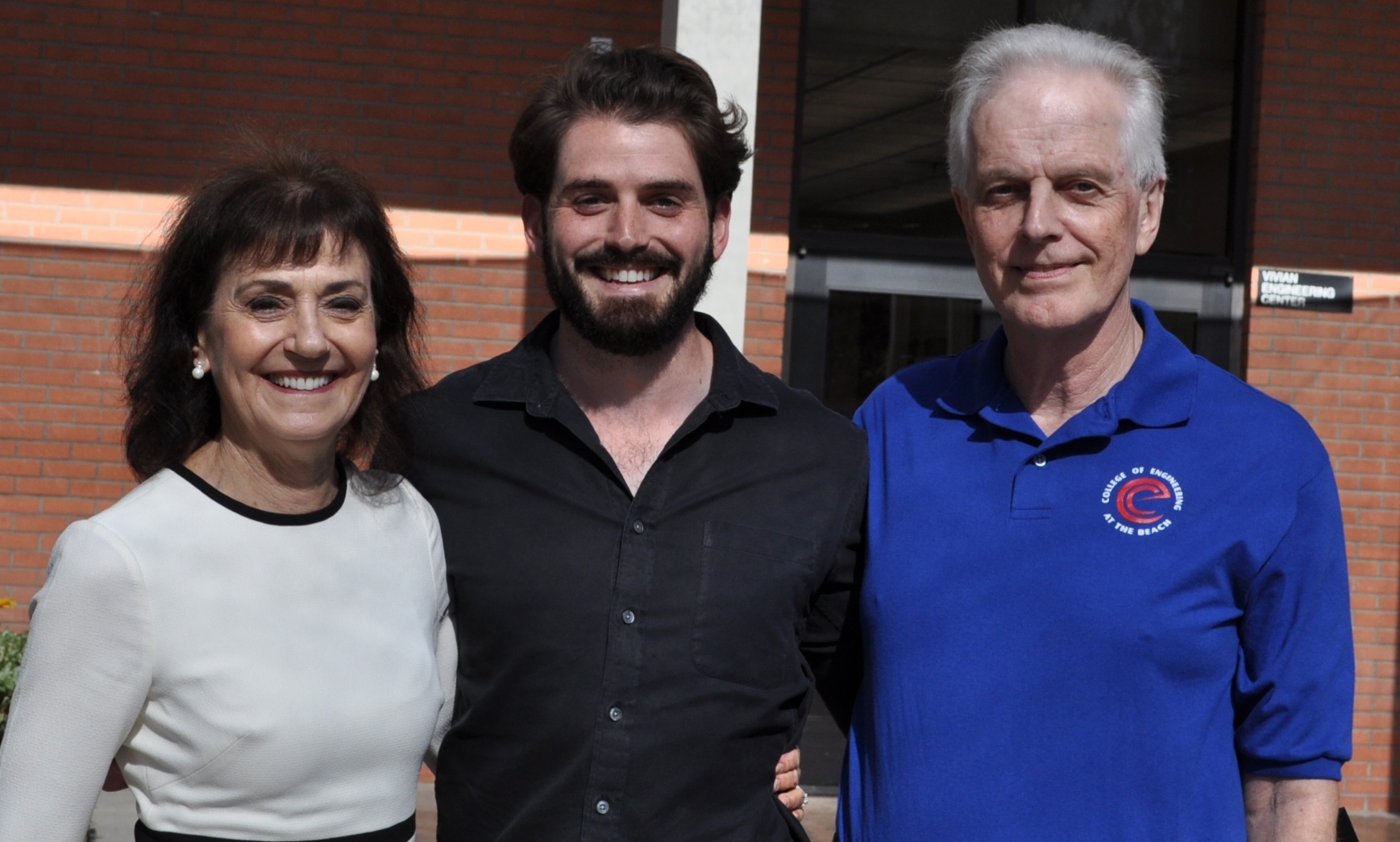 Mahoney's time at The Beach not only enabled him to see the work his father did at CSULB but created a deep connection with the school. He was a Gold Sponsor of the recently completed Women in Engineering Conference, largely because he supports the idea of bringing more women into engineering and computer science. 
"When I was at Long Beach, there was only like two, maybe three women in my classes and that might be an overestimation," Mahoney said. "It just feels like if you have this lack of this diversity, then you just have the same types of people doing the same things with the same mindset. 
"You need different types of people to get different perspectives. There is no reason why there should be this imbalance." 
Through it all, Mike Mahoney said he was not really surprised by his son's career choice.  
"Tim was always a curious kid and a relentless problem solver," the senior Mahoney said. "He started building and programming with Lego Mindstorms and K'Nex rollercoaster type toys.  After that he moved into computers. 
 "By age 10, Tim was installing software and hardware (e.g., RAM, peripherals) and became our go-to person at home to solve numerous irritating computer incompatibility problems (pre-USB standard)." 
 Tim said he used to head to campus with his father when he was dean in the early 2000s. He said he had access to "all the cool things, such as seeing rockets and stuff." 
"It felt cool, it was cool because I was a kid who got to hang out with his dad at work. I loved it." 
Looking back, Tim Mahoney said his destiny in computer science was "obvious to everyone except me."