Context-Driven Tasks for Calculus
Image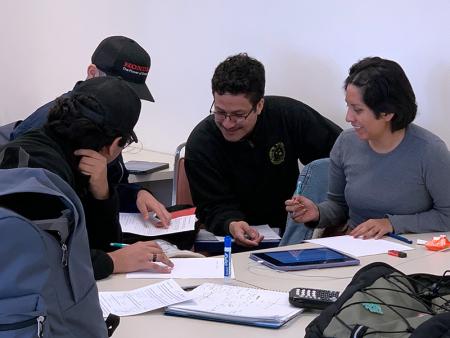 The Expanding Students' Affect, Understandings, and Perceptions of Relevance Through Realistic Tasks in Calculus project is a collaborative effort across three large, public institutions (California State University, Long Beach–CSULB; California State University, East Bay–CSUEB; Long Beach City College–LBCC).
The focus of this project was to develop and pilot realistic (context-driven) tasks, some of which utilize real-time data and/or make connections to the local community to transform Calculus 1 students' experience at CSULB.
Activities and Guides Available for Download
The activities and instructor guides for the project-generated tasks piloted in Calculus 1 here at CSU Long Beach are now available to download for free. We hope that you find them a useful resource in your own instruction!
Principal Investigators
This initiative was led by the 4-PI team at the host institution (CSULB) along with support from faculty at CSUEB and LBCC.
Babette Benken, CSU Long Beach
John Brevik, CSU Long Beach (co-PI)
Brian Katz, CSU Long Beach (co-PI)
Chung-Min Lee, CSU Long Beach (co-PI)
Funding
This project was funded by the California Education Learning Lab.