How the alumnus behind Hof's Hut and Lucille's Smokehouse supports CSULB
Published January 18, 2022
For over 70 years, the Hofman restaurant family has produced some of the beach cities' favorite eateries. With iconic brands like Hof's Hut, Lucille's Smokehouse Bar-B-Que and Saint & Second serving 25 locations throughout Southern California, Hofman Hospitality Group CEO and CSULB alumnus Craig Hofman '73 attributes their success to his family's commitment to authenticity – a lesson he imparts to tomorrow's restauranteurs as a member of CSULB's Hospitality Management advisory board.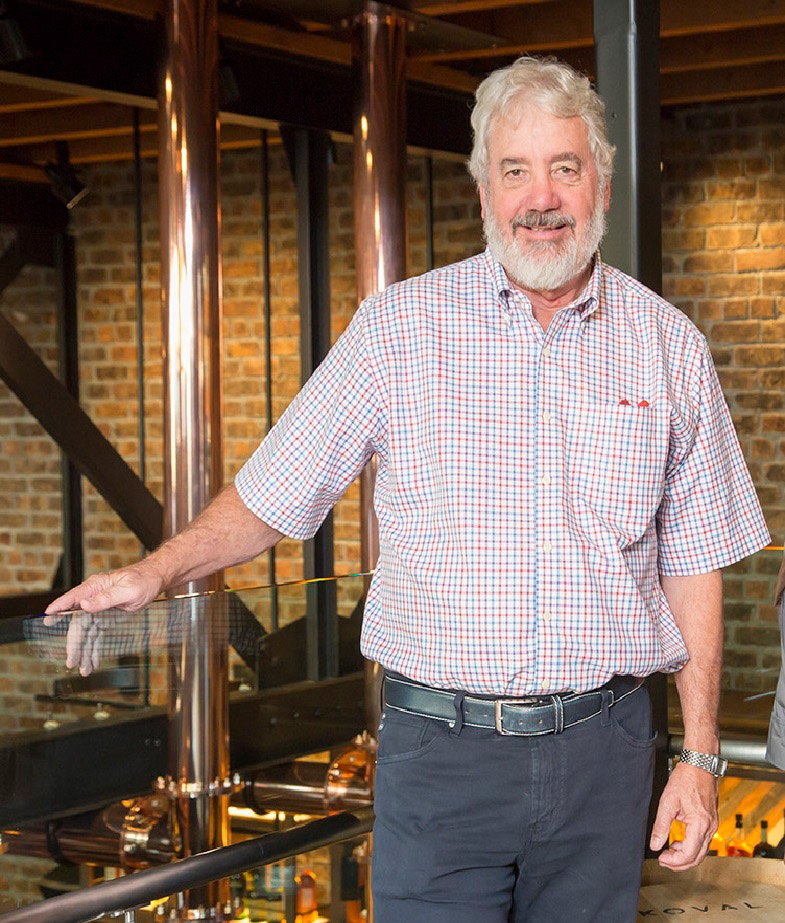 What started as a beachside burger stand in the 1940s now occupies an expansive headquarters in Signal Hill, where Hofman, his family and business team manage the operations of a growing empire.  
Around the office's modern conference room are framed black and white photos tracing the Hofman history, from the original Hof's Hut in Belmont Shore to the contemporary Saint & Second that revitalized the same location in 2015. That first Hof's, famously opened by Craig Hofman's father Harold on the day of Craig's birth in 1951, featured a welcoming and genuine mom-and-pop style that would remain through seven decades of growth.
The family-owned vibes are underscored when Hofman enters the conference room preceded by a big friendly English Cream Golden Retriever.  
"That's Reggie," Hofman says. "He'd whine all day if I didn't bring him along." 
Reggie barks "hi" and finds a spot on the floor as Hofman takes a seat, reclines, and reflects on his family's legacy in Long Beach. 
Hof's Hut was a hit in the area through the 1950's and 1960's. Hofman's parents expanded into one new location after another, cultivating tight-knit teams that understood the home-spun restaurant culture.  
After his father's passing in 1969, Hofman made the family business his career. He earned his business management degree from CSULB in 1973, growing into his entrepreneurial role alongside the 5-location Hof's brand and taking the role of President in 1985. The restaurants were a part of the Long Beach culture – particularly the Bellflower location, just a short hop from the CSULB campus – but Hofman explains that maintaining a "beach" theme was never a priority. 
"It's the reliable quality that people come back for," Hofman says, with a nod to a vintage Hof's Hut menu framed behind him.
We open new locations and remodel to stay up-to-date with our décor and design, but the food doesn't change. It's down-home comfort food with pies and cakes. We're not concerned with earnings or our stock or anything like that. So, living up to those ideals, I think, has kept us successful.
In 1999, Hofman channeled that authentic style into a new Southern-inspired concept: Lucille's Smokehouse Bar-B-Que. The chain quickly became a household name, with 21 locations in California, Arizona and Nevada. In 2015, Hofman opened Saint & Second, an upscale, chef-driven concept in the same location as the original Hof's Hut in Belmont Shore. 
With restaurants expanding throughout the region, CSULB's College of Health & Human Services connected with Hofman to give students in the Hospitality Management program the benefit of his entrepreneurial experience. After learning about the program, Hofman was happy to become a financial supporter and join fellow hospitality industry leaders on the program's advisory board.  
"The board looks at how they can raise money for the program, and helps determine long term goals and strategy," Hofman explained. "We also help with employment, so there's a workforce connection that way."  
With their outside perspective, the board provides a realistic take on the industry, its ups and downs, strategies to make a successful business and lessons for weathering downturns like the pandemic.  
Today, hospitality students are learning a lesson in resilience. The COVID years have been tough even for established brands, but the Hofman team has continued to learn and evolve with the times, adding food trucks and ghost kitchens (detached kitchens serving pick-up and delivery only) to supplement service when dine-in isn't an option.   
The landscape is still shifting, but Hofman, now chairman of the Hofman Hospitality Group board, is comfortable stepping back from day-to-day operations and instead advising the next generation. Even with two dozen locations, the business is still a family enterprise. Hofman's oldest son Brad is now the president of the company, and his daughter Ashley is the brand manager. His son Ryan, a mechanical engineer, is the director of construction and design, and youngest son Dirk manages alcohol sales.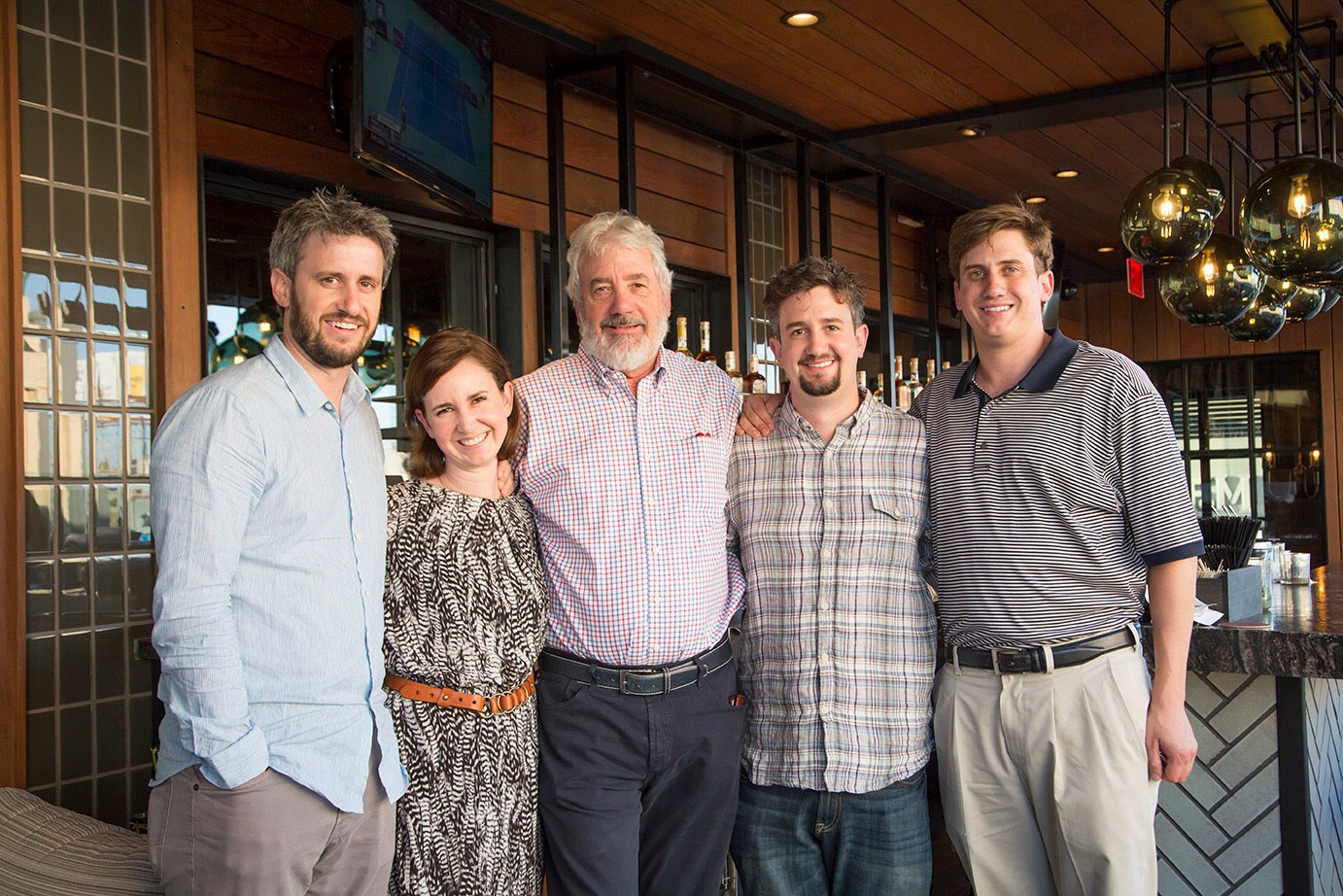 Hofman Hospitality Group restaurants will continue to evolve and grow, but the commitment to quality and authenticity that made the first Hof's Hut a success will remain a family legacy, and an example for students entering the industry.  
The Hofman team is looking forward to returning to full dine-in service at its restaurants when pandemic safety protocols allow and will be opening its second Saint & Second location in Manhattan Beach in 2023.