Three CSULB School of Art Students Named as Finalists in the 2022 AXA Art Priz
Three CSULB School of Art students were among the 40 students selected as finalists for the Fifth Edition of the AXA Art Prize Exhibition. The shortlisted works will go on view in November at an in-person show at the New York Academy of Art in Tribeca and will also be part of a virtual exhibition at axaartprize.com.
More than 500 submissions were received from a record 143 different schools, both undergraduate and graduate programs. Submissions were first reviewed by regional jurors from the Prize's Strategic Advisory Board of 30 major American art schools and programs. The final 40 works in the exhibition, which include paintings, drawings and prints, were chosen by a four person Exhibition Jury made up of representatives from top galleries and museums.
The three CSULB works selected are shown below. The AXA Art Prize, which launched in 2017, has established itself as one of the premier student art competitions in the U.S. The prize is open to figurative paintings, drawings, and prints make by undergraduate and graduate students enrolled in courses in the U.S. The first prize is $10,000 and the second is $5,000. AXA XL Insurance offers property, casualty, financial lines, and specialty insurance to mid-sized companies through to large mutinationals globally. The AXA Art Prize is a partnership with the New York Academy of Art.
Image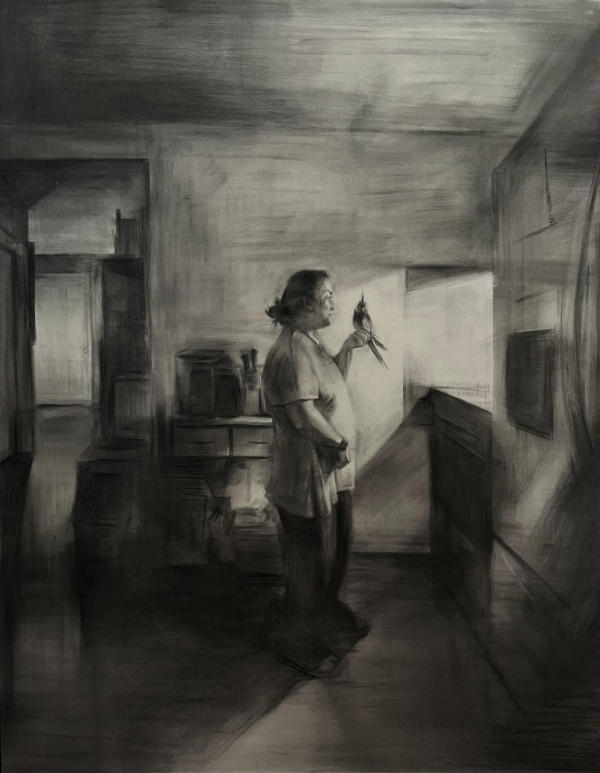 Johnny Castillo
California State University of Long Beach
Mariquis Y Mi Ama' (Mariquis and My Mom), 2022
black and white charcoal on paper
40 x 30 inches
Image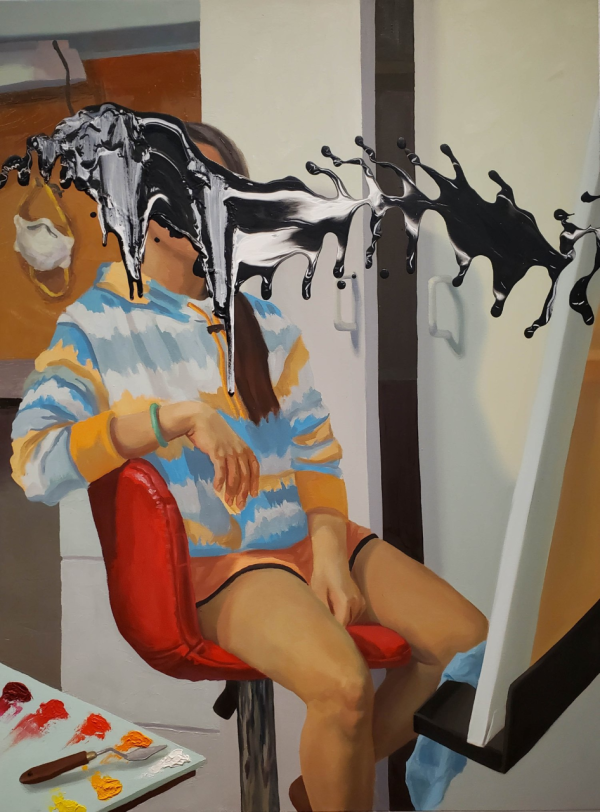 Jessica Le
California State University of Long Beach
Lower Half, 2022
oil and acrylic on canvas
40 × 30 inches
Image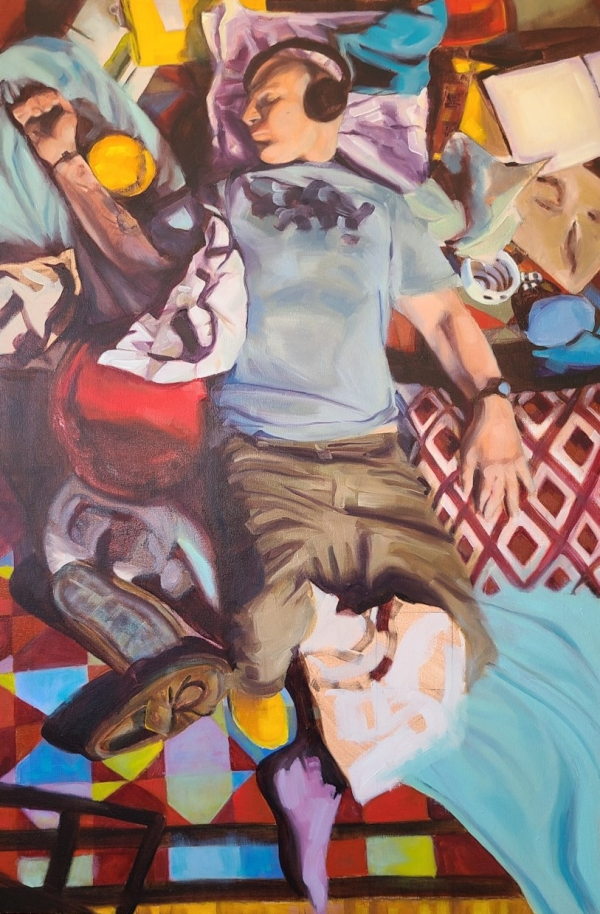 Pat Estes
California State University of Long Beach
Covid Life, 2022
Acrylic on canvas
40 x 30 inches