Film produced by CSULB Film Faculty Released in Theatres and on Demand
Image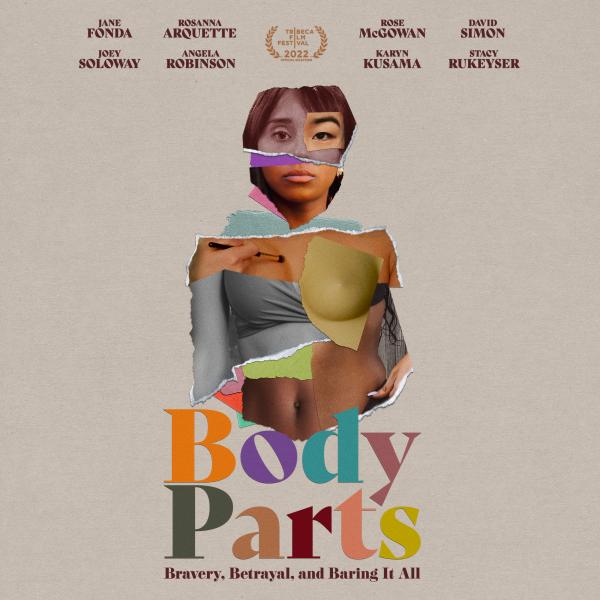 Body Parts, produced by CSULB Film and Electronic Arts Faculty Helen Hood Scheer, is Now in Theatres and On Demand
Body Parts, the feature-length documentary film produced by CSULB Film Professor Helen Hood Scheer, premiered at the Tribeca Film Festival in June. This world premiere was more than five years in the making for the creative team that put together a riveting documentary tracing the evolution of "sex" on-screen from a female perspective, challenging the "male gaze" that has long dominated the way women have been portrayed and presented on screen. It celebrates the bold creators leading the way for change. UK-based Met Film Sales is now the film's agent for distribution; they represent a prestigious slate of documentaries from around the world.
The acclaimed festival favorite opens in theatrical release throughout the nation February 3, with screenings in Long Beach, Riverside, and Glendale included in the 20-city release schedule. It is also now available as a video-on-demand on Amazon, YouTube, iTunes, Google Play, and more. 
Visit the BodyPartsFilm website for more information. 
In discussing her work on the film, Scheer said, "We started working on Body Parts more than 5 years ago, before the Times Up and Me, Too movements exploded onto the scene and the concerns we were exploring for the film became foregrounded in the news cycle. It has been incredibly gratifying to branch out creatively and learn new things about the business of film, and so much fun to finally see our film on the large screen and share it with festival audiences at the Tribeca Film Festival. The journey has just begun. We're hoping for a healthy run at prominent film festivals (including screenings SoCal later this year) and larger distribution (stay tuned), and we're currently working with Level Forward to launch what I hope will be a very meaningful impact campaign. I want to add that we couldn't have made this film without the support of the College of the Arts and the Department of Film and Electronic Arts. Course release, Faculty Small Grants, creative contributions and feedback from colleagues, access to some equipment, and staff support meant the world. Also, it was a lot of fun to share the details of this filmmaking process — ups and downs (there were many of both) — with my students."
For updates on Body Parts, follow it on Instagram and Facebook @bodypartsdocumentary or on Twitter @bodypartsdoc