CSULB Theatre Arts Alum Earning Rave Reviews
CSULB Theatre Arts Alum Kaden Kearney Wows Critics and Audiences in The Prom
Image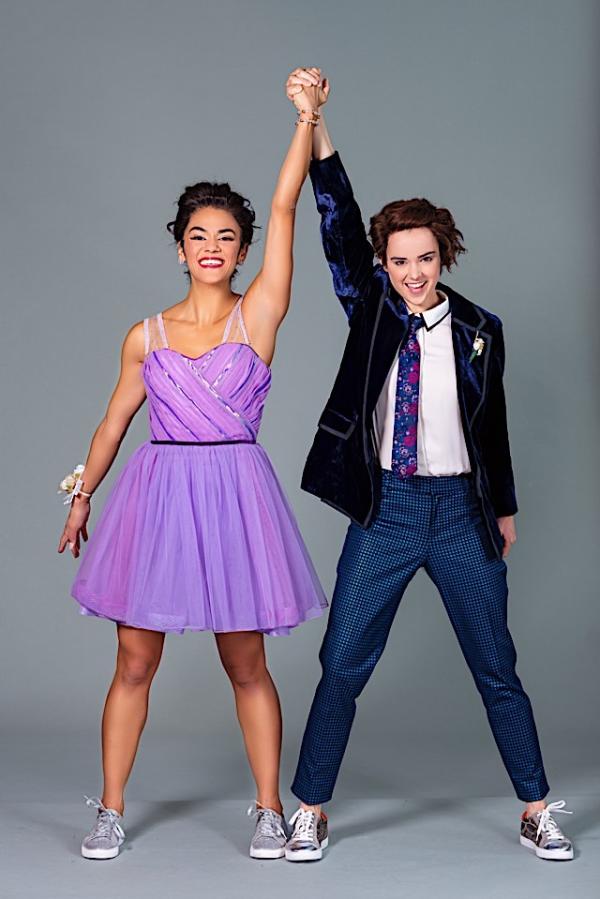 CSULB Alum Kaden Kearney is earning standout reviews in her turn as Emma in the National Tour of The Prom, now playing at the Ahmanson Theatre in Los Angeles. The LA Times said, "This incarnation of The Prom is memorable mostly for the beautifully balanced performance of UC Irvine MFA acting grad Kaden Kearney as Emma. Giving equal due to the painful reality of Emma and to the comedy erupting around the character, Kearney is remarkably tender in scenes with Kalyn West, who reprises her assured and deeply felt Broadway performance as Alyssa, Emma's not-yet-out girlfriend. Kearney soars most spectacularly when in musical flight. Whether letting loose with the cast in exuberant ensemble numbers or confiding Emma's truth online in 'Unruly Heart,' the virtuosity of the performance consolidates the audience's love and concern for this young lesbian character."
Kaden is a non-binary actor, singer, and writer based in New York, NY. They grew up in Northern California and came to Long Beach to study acting. After receiving their Bachelor's of Arts in Theatre Arts from California State University, Long Beach Kaden attended the University of California, Irvine and received their Master's of Fine Arts degree. The Prom is Kaden's first national Broadway tour.
The Prom is playing at the Ahmanson Theatre in Los Angeles through September 11. From there the show moves to Kansas City before traveling back to New York. For tickets and information visit here.