CSULB Choirs Take their Music on the Road
Bob Cole Chamber Choir Wows at the American Choral Directors Association Conference in Cincinnati
The CSULB Bob Cole Chamber Choir was one of only six college and university choirs invited to perform at the 2023 American Choral Directors Association Conference in Cincinnati, Ohio, the largest professional gathering for choir directors in the nation. The set of songs performed by the Chamber Choir included music by four living composers, including "Champa Battambang," a deeply popular and classic song in Cambodia. CSULB master's candidate Darita Seth arranged the song for the choir and performed as soloist; when they sung it on stage at the conference it was the first time Khmer lyrics were shared in song by a choir in the national convention's history. The choir received two standing ovations as part of their set. Video of the choir performing Champa Battambang is available on YouTube.
Image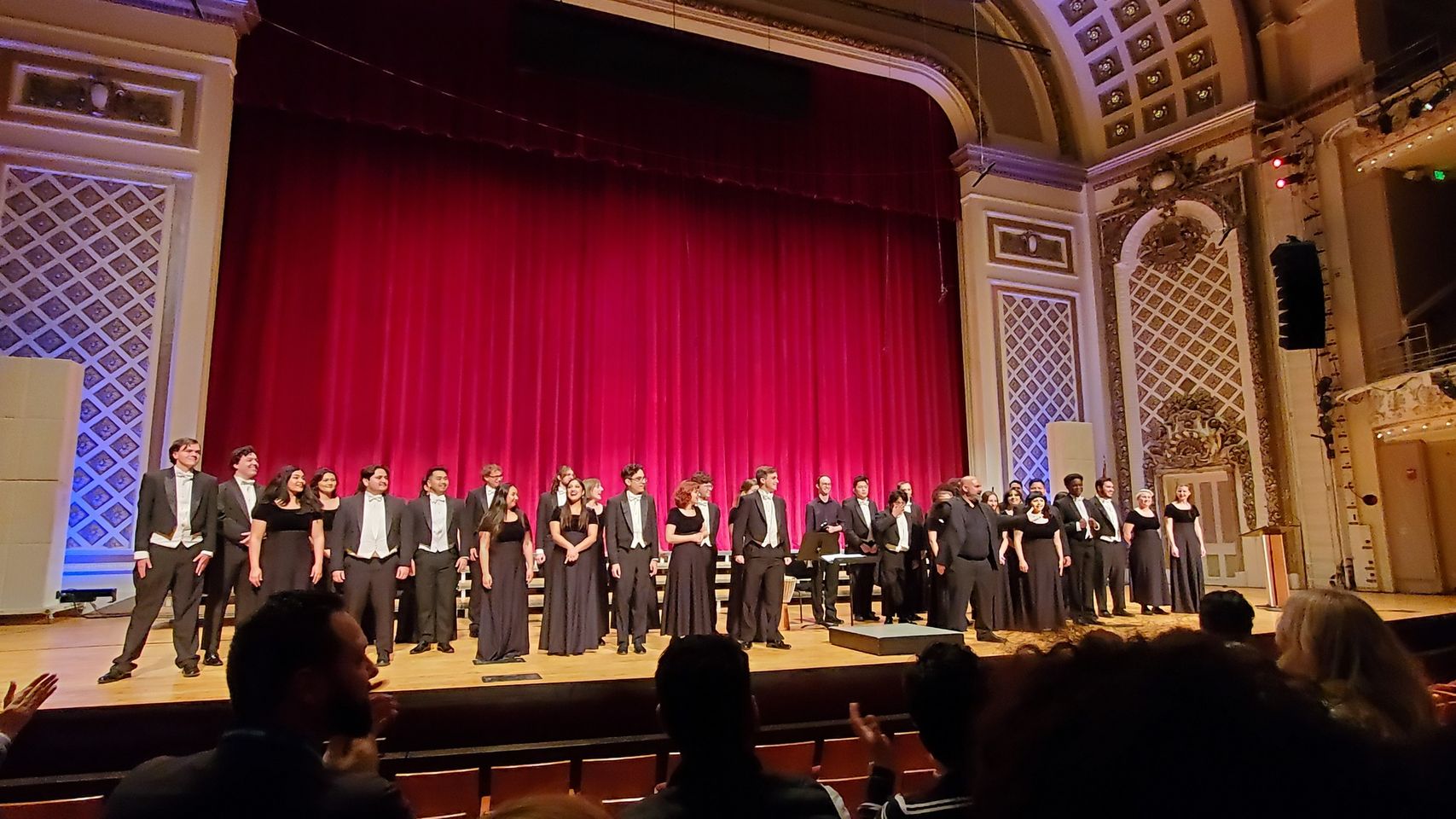 The CSULB University Choir Travels to Hawai'i During Spring Break
The CSULB University Choir will spend Spring Break in Hawai'i, traveling to several different venues in order to perform their eclectic repertoire and to share and exchange choral performances with island choirs. In addition to enjoying the surf and sand, the choir will take a trip to the Arizona Memorial, enjoy hula dancing with the Hawai'i Children's Chorus and sing at the festival to celebrate Prince Kuhio at Honolulu's Kawaiaha'o Church.
Image