Seminar Series
Upcoming Seminar
(Topic: Plastic Pollution)
Dr. Win Cowger, Moore Institute for Plastic Pollution Research
April 28, 2022
4:00pm-5:30pm in HSCI-104
Image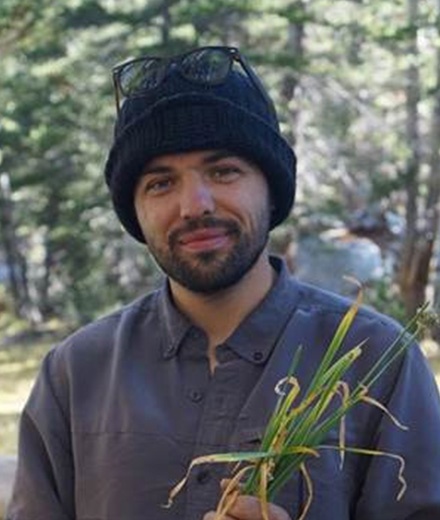 Dr. Cowger completed an Associate of Arts in Liberal Arts, at Hawkeye Community College, and a Bachelors of Science in Environmental Science, Iowa State University. He then received a PhD in Environmental Science Soil and Water, from the University of California at Riverside.
Dr. Cowger is an Environmental Scientist at the Moore Institute for Plastic Pollution Research. He specialize in advancing science on transport and fate of trash (including plastic and microplastic pollution) in watersheds and river flow (Tracking Trash). His work focuses on the belief that if we can track trash, we can identify solutions to plastic pollution and assessing their effectiveness. While conducting this research, he encountered major hurdles in Data Science and Spectroscopy which the field needed to overcome to have an accurate understanding of how to track trash and worked to overcome them. His goal with all of this research is to work myself out of a job by using science to end the trash pollution problem. As an applied scientists, He works with professional societies like AGU Thriving Earth, nonprofit groups like Let's Do It World and 5 Gyres, government agencies like Trash Monitoring Workgroup and the Ocean Protection Council, and academics to implement science in practice.
See also: Win Cowger website
The Seminar Series is a unique opportunity for students to learn about new developments in biology and what biologists do after they graduate. Hosted by the Department of Biological Sciences at California State University, Long Beach, the weekly meetings invite guests from universities, research laboratories, and industry to present and discuss current topics in biology. All students are encouraged to attend.
Seminar Coordinator
For information and suggestions about our Seminar Series, please contact the seminar coordinator:
Schedule
The following schedule is for Spring 2022.
Seminar Schedule for Current Semester

| Date | Title | Speaker and Affiliation |
| --- | --- | --- |
| April 28, 2022 | (Topic: Plastic Pollution) | Dr. Win Cowger, Moore Institute for Plastic Pollution Research |
| May 5, 2022 | tbd | Dr. Nicholas Pannunzio, UC Irvine |
---
Previous Seminars
Past Seminars for Current Semester

| Date | Title | Speaker and Affiliation |
| --- | --- | --- |
| April 14, 2022 | Recovery of white sharks off California, a conservation success story and what this means for coastal communities | Dr. Chris Lowe, CSU Long Beach |
| April 7, 2022 | Hormones and Hierarchies: sex differences in social status resolution in a sex changing fish, Lythrypnus dalli | Dr. Devaleena Pradhan, Idaho State University |
| March 24, 2022 | The Social Genome | Dr. Jenny Tung, Duke University |
| March 17, 2022 | AutoTuna: A Robo-fish That Tunes Its Own Stiffness | Dr. Dan Quinn, University of Virginia |
| March 10, 2022 | Ecological and evolutionary consequences of flexible foraging behavior | Dr. Avery Russell, Missouri State University |
| March 3, 2022 | Seabirds, Sentinels, and Sensory Ecology: an ecological model for understanding changing marine ecosystems | Dr. Brian Hoover, Chapman University |
| February 24, 2022 | Whether feast or famine, the opportunistic pathogen Pseudomonas aeruginosa relies on enhancer-binding proteins to coordinate its metabolism with the production of virulence factors in the host environment | Dr. Benjamin Lundgren, The College of New Jersey |
| February 21, 2022 | Fighting climate change with microbes, metals, and molecular genetics | Dr. Joseph Groom, University of Washington |
| February 17, 2022 | Antibiotic Resistance: Evolution in Action | Dr. Portia Mira, UCLA |
| February 10, 2022 | The Acoustic World of Bats: Jamming, Stealth and Silence | Dr. Aaron Corcoran, University of Colorado, Colorado Springs |
| February 3, 2022 | Annotation and Characterization of Human Protein-Coding Small Open Reading Frames | Dr. Thomas Martinez, UC Irvine |
The Seminar Series Archive has topics from previous semesters.