Seminar Series
Upcoming Seminar
Fish out of water: a marine scientist's journey through urban environmental planning
Dr. Ian Kroll, Egis
March 23, 2023
4:00pm-5:00pm in HSCI-102
Image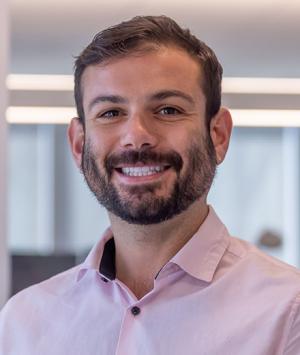 Dr. Ian Kroll received his Ph.D. in Marine Sciences from the University of North Carolina at Chapel Hill, where he studied the impacts of estuarine connectivity on commercial fishery stocks. He then was awarded the John A. Knauss Marine Policy Fellowship to explore aquatic infrastructure resiliency and organism passage policy with the U.S. Fish and Wildlife Headquarters in Washington, D.C.
Following a few years of government work, Dr. Kroll moved back to the west coast to pursue a more applied approach to natural resource management and begin his environmental consulting career. As an environmental planner, Dr. Kroll has developed National Environmental Policy Act (NEPA) and California Environmental Quality Act (CEQA) documentation to support a wide-variety of infrastructure projects including high-speed, light-, and commuter rail transit; renewable energy; and interstate highway systems.
The Seminar Series is a unique opportunity for students to learn about new developments in biology and what biologists do after they graduate. Hosted by the Department of Biological Sciences at California State University, Long Beach, the weekly meetings invite guests from universities, research laboratories, and industry to present and discuss current topics in biology. All students are encouraged to attend.
Seminar Coordinator
For information and suggestions about our Seminar Series, please contact the seminar coordinator:
Dr. Houng-Wei Tsai
Houng-Wei.Tsai@csulb.edu
Schedule
The following schedule is for Spring 2023.
Seminar Schedule

| Date | Title | Speaker and Affiliation |
| --- | --- | --- |
| March 23, 2023 | Fish out of water: a marine scientist's journey through urban environmental planning | Dr. Ian Kroll, Egis |
| April 6, 2023 | Faith, trust, and a little bit of neutrophil dust - examining the role of neutrophil-derived extracellular vesicles | Dr. Mallary Greenlee-Wacker, Cal Poly SLO |
| April 13, 2023 | TBA | TBA |
| April 20, 2023 | TBA | Dr. Mindy Engevik, Medical University of South Carolina |
| April 27, 2023 | TBA | Dr. Liz Miller, UC San Diego |
| May 4, 2023 | TBA | TBA |
---
Previous Seminars
Previous Seminars from this Semester

| Date | Title | Speaker and Affiliation |
| --- | --- | --- |
| March 16, 2023 | Cooperation and Competition for Xanthan Gum in Gut Microbiomes | Dr. Matthew Ostrowski, University of Michigan |
| March 9, 2023 | Monitoring for management: An ecosystem function-based approach to estuarine assessment | Dr. Jan Walker, Southern California Coastal Water Research Project |
| March 2, 2023 | What's in a Host? The Impacts of Environmental Stress and Pollution on Host-Microbe Systems | Dr. Rachel Diner, UC San Diego |
| February 23, 2023 | Functional Morphology of Fin Rays in (Weird) Fishes | Dr. Natalia Taft, University of Wisconsin - Parkside |
| February 2, 2023 | Here Today-Gone Tomorrow: A Global Perspective of Seasonal Wetlands | Dr. Jamie Kneitel, CSU Sacramento |
The Seminar Series Archive has topics from previous semesters.