Seminar Series
Upcoming Seminar
Developing Ultrafast Movement: using ontogeny to understand biological spring-latch mechanisms
Dr. Jacob Harrison, Georgia Institute of Technology
November 17, 2022
4:00pm-5:00pm via Zoom
Join 11/17 Zoom meeting
Meeting ID: 827 2571 7942
Image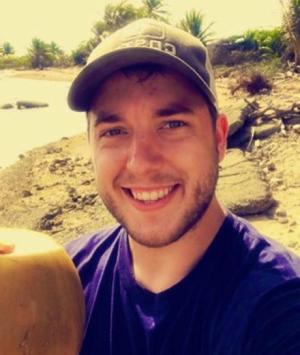 I received my B.S. in marine biology from the University of California, Santa Cruz and then my Ph.D. in Biology from Duke University. I am interested in how physics, development, and evolution constrain biomechanical systems. I leverage the development of organisms to explore how mechanical systems vary across ontogeny. I then seek to connect these constraints back to the ecology and behavior of the organism.
See also: Bhamla Lab website
The Seminar Series is a unique opportunity for students to learn about new developments in biology and what biologists do after they graduate. Hosted by the Department of Biological Sciences at California State University, Long Beach, the weekly meetings invite guests from universities, research laboratories, and industry to present and discuss current topics in biology. All students are encouraged to attend.
Seminar Coordinator
For information and suggestions about our Seminar Series, please contact the seminar coordinator:
Schedule
The following schedule is for Fall 2022.
Seminar Schedule for Current Semester

| Date | Title | Speaker and Affiliation |
| --- | --- | --- |
| November 17, 2022 | Developing Ultrafast Movement: using ontogeny to understand biological spring-latch mechanisms | Dr. Jacob Harrison, Georgia Institute of Technology |
---
Previous Seminars
Previous Seminars for Current Semester

| Date | Title | Speaker and Affiliation |
| --- | --- | --- |
| November 10, 2022 | There's a time, not a place, for controversy: low-frequency coding in the mammalian inner ear | Dr. George Burwood, Oregon Health and Science University |
| November 3, 2022 | Baleen whale ABCs: Anatomy, Biologging, and Conservation | Dr. Shirel Kahane-Rapport, CSU Fullerton |
| October 27, 2022 | Joint mobility as a bridge between form and function | Dr. Armita Manafzadeh, Yale University |
| October 20, 2022 | Evolutionary form and function across ecological gradients | Jonathan Huie, Ph.D. candidate, The George Washington University |
| October 13, 2022 | From social threat to maternal isolation: How stress steers mothers away from infants | Dr. Danielle S. Stolzenberg, UC Davis |
| October 6, 2022 | Variation in ventilation: A potential reservoir of resilience against environmental stressors | Sarah Handy, Ph.D. candidate, Arizona State University West |
| September 29, 2022 | Protease discovery and characterization in Drosera capensis | Gemma Rose Takahashi, Ph.D. candidate, UC Irvine |
| September 22, 2022 | Two birds with one rock: engineering multi-activity enzymes for improved carbohydrate deconstruction | Dr. Renaud Berlemont, CSU Long Beach |
| September 15, 2022 | From Butterfly Sperm to Inclusive STEM Spaces: How Experiences in STEM Shape our Conceptions of Science | Dr. Desirée Forsythe, Chapman University |
| September 8, 2022 | External reflectance and thermal tolerance as intraspecific thermoregulatory adaptations in Centris pallida bees | Dr. Meghan Barrett, CSU Dominguez Hills |
The Seminar Series Archive has topics from previous semesters.