Seminar Series
Upcoming Seminar
Prying Into the Private Lives of Mussels and Oysters
Dr. Luke Miller, San Diego State University
December 7, 2023
4:00pm-5:00pm in HSCI-102
Image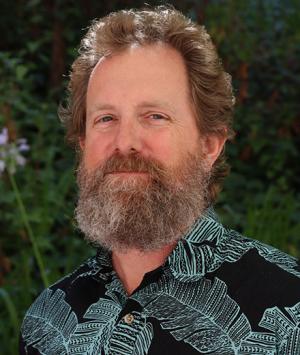 Dr. Luke Miller is a marine ecophysiologist and biomechanic interested in how shoreline animals cope with their constantly changing physical environment. He works in rocky intertidal and estuarine systems, studying how heat stress, wave stress, salinity stress, and various other ocean and terrestrial drivers impact the survival and growth of a variety of species, including mussels, oysters, limpets, snails, and barnacles. Dr. Miller makes use of environmental sensing and animal-borne sensors to track the behavior and physiology of animals, with the goal of projecting how species will fare under current and future climate conditions.
The Seminar Series is a unique opportunity for students to learn about new developments in biology and what biologists do after they graduate. Hosted by the Department of Biological Sciences at California State University, Long Beach, the weekly meetings invite guests from universities, research laboratories, and industry to present and discuss current topics in biology. All students are encouraged to attend.
Seminar Coordinator
For information and suggestions about our Seminar Series, please contact the seminar coordinator:
Dr. Peter Ramirez
Peter.Ramirez@csulb.edu
Schedule
The following schedule is for Fall 2023.
Seminar Schedule

| Date | Title | Speaker and Affiliation |
| --- | --- | --- |
| December 7, 2023 | Prying Into the Private Lives of Mussels and Oysters | Dr. Luke Miller, San Diego State University |
---
Previous Seminars
Previous Seminars

| Date | Title | Speaker and Affiliation |
| --- | --- | --- |
| November 30, 2023 | Armed from Tip to Tail: The Multifunctionality of Armor in Fishes | Dr. Cassandra Donatelli, Chapman University |
| November 16, 2023 | Exploring the Evolution of Fluid-Structure Interactions in Biology | Dr. Lindsay Waldrop, Chapman University |
| November 9, 2023 | IL-12-mediated T-bet-dependent Innate Immunity Against Toxoplasma gondii | Dr. Americo López-Yglesias, Indiana University |
| November 2, 2023 | Peeling Back the Layers: Anatomical and Molecular Characterization of the Zebrafish Meninges | Dr. Marina Venero Galenternik, University of Utah |
| October 26, 2023 | Multicellular Signaling Cascades and Mechanisms of Metastasis in Solid Tumors (pre-recorded) | Dr. Jonathan Kelber, Baylor University |
| October 19, 2023 | Zooming in: species diversity, parasites, and microbes in western chipmunks | Dr. Kayce Bell, Natural History Museum of Los Angeles County |
| October 12, 2023 | Inter-organ communication through plasma lipid signaling | Dr. Judith Simcox, University of Wisconsin–Madison |
| October 5, 2023 | Using high-tech tags to reveal new insights into pelagic fish ecology | Dr. Ryan Logan, CSU Long Beach |
| September 28, 2023 | From mucus-maker to virus-maker: how astrovirus hijacks goblet cells and disrupts gut homeostasis | Dr. Valerie Cortez, UC Santa Cruz |
| September 21, 2023 | Science for the Management of Environmental Contaminants in California Waters | Dr. Leah Thornton Hampton, Southern California Coastal Water Research Project |
| September 14, 2023 | Capturing the diversity of complex motions during fish feeding | Dr. Chris Martinez, UC Irvine |
| September 7, 2023 | What fruit flies can tell us about bisphenols as environmental risk factors for neurodevelopmental disorders | Dr. Kimberly Mulligan, CSU Sacramento |
| August 31, 2023 | HMGB2 Regulates the Differentiation and Stemness of Exhausted CD8+ T Cells During Chronic Viral Infection and Cancer | Dr. Roberto Tinoco, UC Irvine |
The Seminar Series Archive has topics from previous semesters.