Certificates
Contact
Dr. Lisa S Klig
Office: MLSC-119
Email: LS.Klig@csulb.edu
Description
Biotechnology refers to a process which ultimately yields a product that can be loosely subdivided into five categories; biological organisms with novel traits, DNAs, RNAs, proteins, and compounds. The Biotechnology Certificate program has many tracks to train students in the different facets of biotechnology. In addition to excellent course offerings, students in this program will be trained in research laboratories at CSULB and participate in research internships off campus. Courses offered for the certificate may be used to satisfy, as appropriate, major or minor requirements. See Accreditation and State Authorization.
The program offers a dedicated stem cell training track. Other tracks include training opportunities in biomedical laboratories at the Long Beach VA hospital and local biotechnology companies. The certificate can be earned concurrent with an undergraduate degree, a graduate degree, or alone as post-baccalaureate studies.
See Biotechnology Certificate - CSULB Catalog (23-24) for prerequisites and requirements.
Stem Cell Track
Image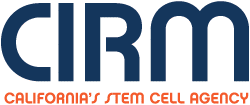 The California Institute for Regenerative Medicine (CIRM) funded component of the Biotechnology Certificate Program at CSULB will be welcoming applications at the end of Fall Semester 2023. Students accepted into this program will earn a stipend ($30,000) and tuition (up to $8,000) for full-time participation in ten-month internships during which they will be trained in stem cell laboratories at Cedars-Sinai, the City of Hope, or the University of California at Irvine (September 2024 - June 2025).
Application for Biotechnology Certificate Program - Stem Cell Option (PDF)
Eligibility
To be eligible to apply to the stem cell track you must be a current CSULB student and have successfully completed the following courses by the end of Fall semester 2023:
Biotechnology: Applications of Molecular Techniques and Bioinformatics (BIOL 477/577)
Bioethics and Public Policy (BIOL 462/562)
Directed Research in selected laboratories at CSULB (BIOL496/697 or CHEM 496/697)
Other prerequisites/co-requisites (which must be successfully completed by the end of the Spring semester 2024) include:
Molecular Cell Laboratory (BIOL 440L), Biological Chemistry Laboratory (CHEM 443), Methods in Microbial Genetics (BIOL 372) or extensive laboratory experience using sterile techniques
Stem Cell Biology (BIOL 432/532)
Seminars (BIOL 480/580)
Biochemistry (CHEM 441B or CHEM 448)
Directed Research in selected laboratories at CSULB (BIOL496/697 or CHEM 496/697)
Admission into the stem cell track is competitive. Students accepted into the program must participate in workshops and enroll in two semesters (Fall 2024 and Spring 2025) of Stem Cell Research Internship (BIOL 492A/592A).
Please discuss your plans to enter this program with your CSULB major advisor and with the CSULB program director, Dr. Lisa S. Klig (LS.Klig@csulb.edu).
Applications for the next year of the program may be available Fall 2024, pending funding, for acceptance into the program by Summer 2025 and completion of the internship during the 2025/2026 academic year.
Contacts
Dr. Kelly Young
Department of Biological Sciences
Office: MLSC-227
Email: Kelly.Young@csulb.edu
Dr. Robin Richesson
School of Art
Office: FA4-300B
Email: Robin.Richesson@csulb.edu
Description
The Biomedical Illustration Prep Certificate program is an interdisciplinary program sponsored by the Art and Biological Sciences departments. Students may apply to pursue the program after completion of the certificate's admission requirements and a portfolio review. Students apply for certification after completion of all the certificate units. This may be concurrent with earning a baccalaureate degree or after graduation.
See Biomedical Illustration Prep Certificate - CSULB Catalog (23-24) for prerequisites and requirements.