Rebuilding Our Coastlines
Published November 23, 2019
By
Dr. Christine Whitcraft
Whenever I lecture about my research, I start by asking the audience to provide the simplest definition they can think of for a wetland. Most people hesitate but eventually answer "land that is wet."
Being "wet" means that wetland organisms have to be adapted to live in a wet environment and deal with the stressors of low oxygen, unstable soil, and, on the coast, salty water. The uniquely adapted plants and animals that live in wetlands provide a variety of functions including providing habitat, protecting from floods, buffering land from storms, filtering water, and supporting recreation.
Despite these functions, a large percentage of our wetlands have been lost due to human activities, and those wetlands that remain are degraded. Here in coastal southern California, we pride ourselves on our connection and proximity to the beach, but development and high population along the coast increases the pressure on natural ecosystems, such as salt marshes.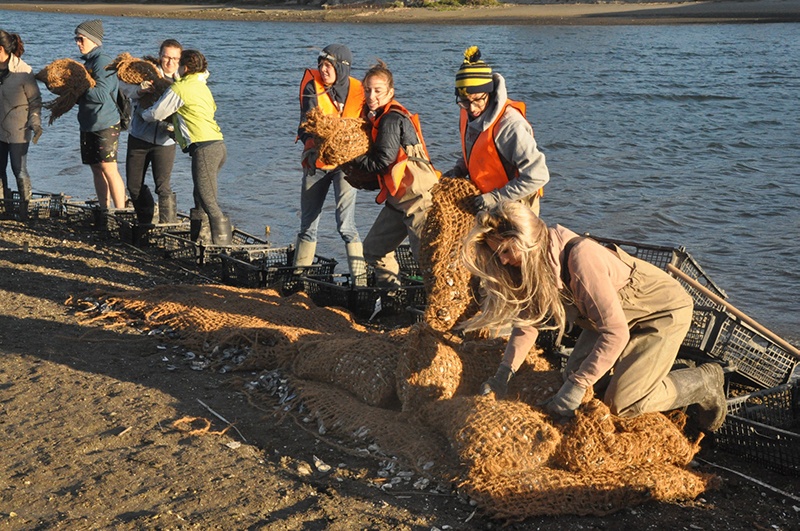 The research in my laboratory focuses on quantifying the effects of human activities on the structure and function of salt marshes. In addition to quantifying the effects of these activities, we work with land owners and resource agencies to design solutions that prevent further degradation and restore these ecosystems.
Oyster and eelgrass beds are important habitats within California bays, recognized for the ecosystem services they provide including habitat provision, trophic support, and shoreline protection. Wetlands, including oysters and eelgrass beds, have declined throughout California due to coastal development and recreational use of bays.
To address this loss and explore the best methods for restoration, we have restored native Olympia oysters and eelgrass in an innovative living shoreline approach. Living shoreline projects utilize strategically placed native plants, reef forming animals, and natural materials to stabilize and protect shorelines while preserving valuable habitats and ecosystem services. My lab, in partnership with Orange County Coastkeeper and CSU Fullerton, installed and is monitoring a living shoreline restoration project in Newport Bay.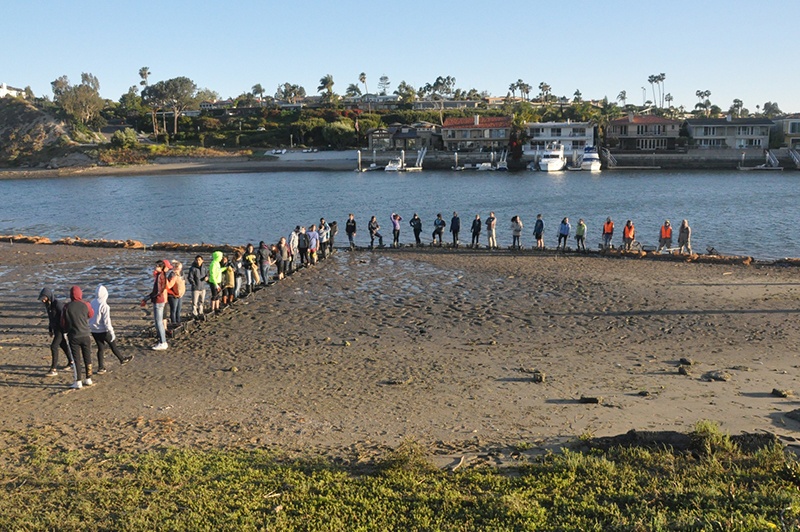 We established eelgrass habitat in June 2016 and installed oyster shell beds in May 2017 for a combined total restoration area of 1,520 square meters (0.4 acres). Overall, after two years, the project increased the abundance of oyster and eelgrass populations in Upper Newport Bay. Through our single-species and integrated multiple-species restoration treatments, we see signs that integrated oyster and eelgrass restoration can compensate for losses of invertebrates associated with lost mudflats and can support fish communities.
Cities such as Newport Beach are vulnerable to economic damages caused from sea level rise because of the amount of property at risk of increased erosion from rising sea levels and increased wave energy from storms. Because of this, the development of efficient coastal infrastructure is key to the resilience of the region.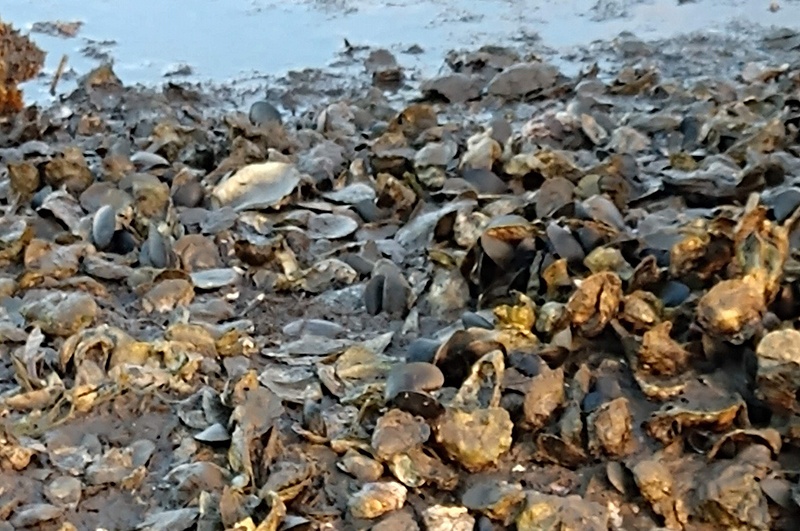 ---
This content was originally featured in Research @ the Beach.
Dr. Christine Whitcraft is the Director of the Environmental Sciences and Policy program, and is a Professor in the Biological Sciences Department.