Peter James Gravett
2016 Distinguished Alumnus
Image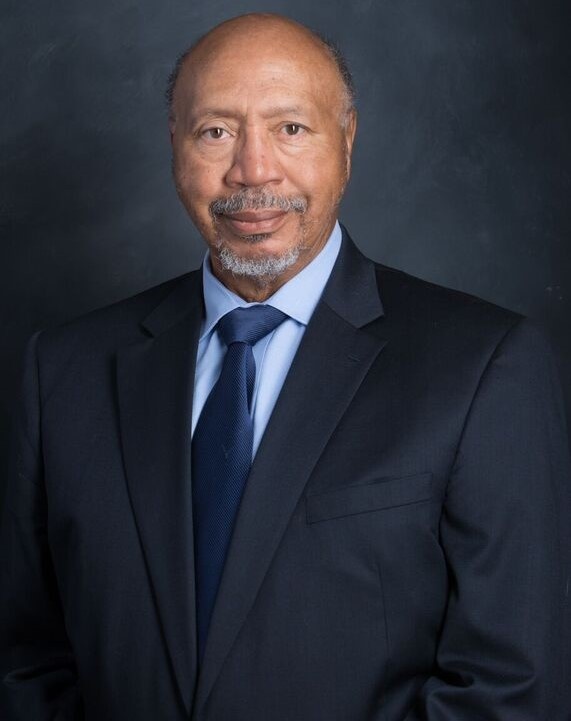 Peter James Gravett
Secretary, California Department of Veterans Affairs (ret.)
1977, Master's in Public Administration, University of Southern California
1970, Bachelor of Science, Criminology, CSULB
1965, Associate of Arts, Police Science, Long Beach City College
When Peter Gravett was appointed Secretary of the California Department of Veterans Affairs by Governor Jerry Brown in 2011, it was the culmination of a distinguished military and law enforcement career.  Prior to this appointment, Gravett had served for more than 40 years in the U.S. Army and the California National Guard. 
In his final military assignment, he served as commanding general of the 40th Infantry Division and was eventually promoted to Major General, becoming the first African American in the 225-year history of the National Guard to earn the rank of division commander.  During his tenure with the National Guard, Gravett simultaneously served for more than two decades with the Los Angeles Police Department in a variety of supervisory, management, and police-support roles. 
In 1967, Gravett received the department's highest honor, the Medal of Valor, for saving the life of a teenage boy who was being attacked by a mob.  Gravett has contributed his time and expertise to many community organizations, including the USC School of Public Policy, Saint Mary's Hospital, and Mission Readiness, and he has been recognized with more than 20 awards and decorations, including the Distinguished Service Medal and the Legion of Merit. 
The son of one of the legendary Tuskegee Airmen who fought in WWII, Gravett is married to Blanche, a retired educator and Army National Guard colonel; the Gravetts have a son, Mark, and a daughter-in-law, Rosalina.
From Alumni Awards 2016 program