Mario Cordero
2023 Distinguished Alumnus
Image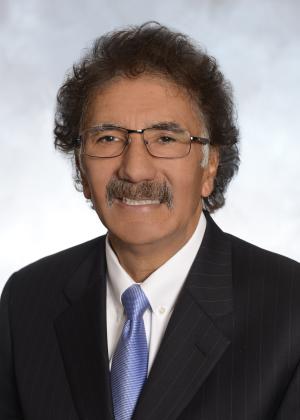 Executive Director, Port of Long Beach
1974, B.S., Political Science, CSULB, 1978, J.D., Santa Clara University School of Law
Mario Cordero decided in high school he wanted to pursue an education in law but going to college presented financial challenges. The son of immigrant parents from Mexico, money was tight and going off to college seemed unattainable until he discovered Cal State Long Beach. 

There, he found the best of both worlds — an affordable education and a strong political science department that presented a diverse and motivating curriculum. Furthermore, his experience at CSULB installed in him a sense of civic responsibility. 

Cordero used his political science degree to become an attorney and advance in the maritime industry. He now serves as executive director of the Port of Long Beach, where he oversees a budget of $775 million and a staff of more than 500. Cordero was appointed to President Barack Obama's Federal Maritime Commission in 2011 and later served eight years on the Long Beach Board of Harbor Commissioners.  

During his time with the board, Cordero spearheaded the internationally recognized Green Port Policy, a comprehensive approach to reducing harmful port-related emissions and improving harbor water quality.  

"There is no substitute for hard work and determination," Cordero said. "In the end it always pays off. However, always enjoy life, follow your passion and engage in a career that you love. This will ensure a road to ultimate success in both your career and your quality of life." 

Before joining the port administration, Cordero taught political science at Long Beach City College, where he often reminded students to be proud of their achievements and mistakes. 

"Failure and mistakes are part of the life experience," he said. "In fact, failure, mistakes, even rejection, can be our best teachers." 

Cordero met his wife, Gloria '77, at the University Student Union when they were both undergraduates; they have been married for 45 years. The couple settled in Long Beach and raised their family, quickly becoming a part of the community, where he practiced law for more than 30 years before his professional involvement in the maritime industry. 

Cordero is a past member of the Long Beach Bar Association and Federal Bar Association's Central District, and was named Attorney of the Year by the Mexican American Bar Association in 2007.
From 2023 Alumni Awards program