Joanne E. Driggers
2005 Distinguished Alumna
Image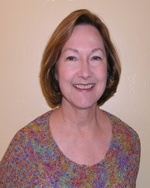 Joanne E. Driggers
1973, M.A. Family and Consumer Sciences
The College of Health and Human Services is proud to recognize Joann Driggers as its 2005 Distinguished Alumna. She received her M.A. in 1973 in Family and Consumer Sciences.
Joann has been a statewide educational leader in the field of Family and Consumer Sciences. As the director of a major grant from the California Community College Chancellor's Office for the past three years, she has been involved in designing professional training, curriculum development, and student leadership in the field.
Previously to being named as the head of the Family and Consumer Sciences Business/Industry Statewide Collaborative Grant, she taught for nearly 30 years at Mt. San Antonio College. During her tenure, she was instrumental in developing articulation agreements between high schools, community colleges, and four-year universities.
Her community activities include volunteering with the Fullerton Museum in its Textile and Costume Guild. The Guild managed a collection of more than 5,000 unique pieces. She often lectures on ethnic costumes and textiles, particularly from Indonesia, Thailand and Guatemala.
She lives in Fullerton with her life partner Steve Collier, and they enjoy home remodeling and garden designing.
From Alumni Awards 2005 program