James E. Fassel
2002 Distinguished Alumnus
Image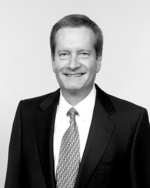 James E. Fassel
1973, B.A, Physical Education, CSULB
Football fans are familiar with Jim Fassel, head coach of the New York Giants, who led his team into Super Bowl XXXV in 2001 against the Baltimore Ravens. He began his sports career as quarterback at Anaheim High School and then at Fullerton College.
After graduating from CSU LB, he embarked on the nomadic life of a coach, moving 12 times during his career. He worked for the World Football League and United States Football League as well as at several colleges including Stanford, where he helped recruit quarterback John Elway.
Fassel joined the NFL in 1991 when he became the Giants' quarterback coach and then offensive coordinator. He later worked for several other pro teams before being named the Giants' head coach in 1997. That year, he was named NFL Coach of the Year by numerous media outlets, including "The Sporting News" (as voted by NFL coaches).
He and his wife, Kitty, have four adult children and he is involved in a number of community organizations.
"I follow CSULB from afar," he said. Recalling his days at Long Beach, he commended "the great support of the faculty and administration," and "the caring attitude of my coaches and pride of the students/athletes I played with."
From Alumni Awards 2002 program