Hing W. Hung
2023 Distinguished Alumnus
Image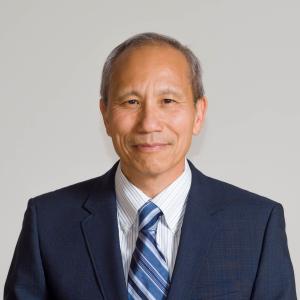 Co-Founder, Mercury Security Corporation (Ret.) 
1980, B.S., Electric Engineering, Cal Poly Pomona, 1985, M.S., Electrical Engineering
Born in Foshan, China, Hing Hung is the epitome of the American dream. He spent his teenage years in a labor camp before escaping in the middle of the night to Macau and eventually Hong Kong. At the age of 22, he arrived in the United States, where he focused on learning English and catching up to his educational potential at Cal State Long Beach.  
Hung worked as a hardware engineer for nearly a decade; in 1992 he became co-owner of Mercury Security Corp., a manufacturer of technology and hardware for facility security and access control. Hung held several roles at the company, including CFO and COO, before stepping down, but not before helping the company become a leading controller platform supplier.   
Hung is as proud of his personal accomplishments — balancing work and family, raising two honest and accomplished sons and being able to take care of family elders — as he is of professional ones. He and his partner at Mercury Security Corp "were able to build a successful business, which provided stable employment for many people in the local communities," he said.  
"We were able to keep most outsourced manufacturing with a Southern California contract manufacturer, thus providing more work in the U.S. Products we produced help monitor and secure tens of millions of doors in facilities in the U.S. and other countries."   
Hung believes in the power of education and the reach it provides generations. He and his wife support Cal State Long Beach's College of Engineering, having pledged a sizable gift toward new facilities and buildings. He has also supported the Anna W. Ngai Alumni Center and scholarships across campus.     
During his career, he actively sought out Beach graduates as interns, some of whom were hired after graduation. He also provided internship opportunities to high school seniors. One of them, he remembers, went on to attend Cal Poly San Luis Obispo, and upon graduating sent Hung a thank-you card.    
Hung remembers evening classes at Cal State Long Beach and professors whose industry experience contributed to his own learning. The university was able to provide flexibility in class schedules outside of working hours; without those options, he says, he probably would not have been able to attend the graduate program.  
"I remember Dr. Ed Evans," he said. "The classes he taught were insightful as he brought practical knowledge from the industry to the classroom."   
From 2023 Alumni Awards program