Gregory Irwin
2023 Distinguished Alumnus
Image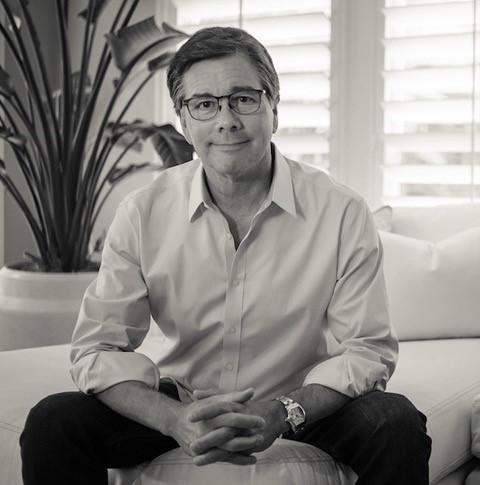 "A" Camera First Assistant Cameraman
Owner and President, Latitude 33 Motion Picture Services of Georgia
1982, B.A., Radio & Television Special Major Cinema 
Gregory Irwin has watched more than 100 feature films — not from a red velvet theater seat, but from behind a lens. It was an opportunity afforded to him through his education at Cal State Long Beach.  
Irwin has spent 42 years behind the camera as one of Hollywood's top motion picture camera operators, responsible for the cinematography on more than 100 theatrical films, determining the style and approach of such films as "Joker," "Star Trek Beyond" and the "Fast and Furious" franchise.  
He also worked on television shows, including "M*A*S*H*," "Murder She Wrote" and "The A-Team."  
"CSULB gave me the education that I needed to launch myself into a very 'closed' industry," Irwin said. "The school gave me the confidence and contacts to live my dream."  
Born and raised in Southern California, Irwin fell in love with photography and by age 17, dreamed about becoming a Hollywood movie camera operator. Once deciding upon earning a degree in Radio & Television Special Major Cinema from CSULB, Irwin set his sights on attaining his dream.  
He credited two educators for helping him — Professor Sandra McMillian and Steven Hubbert, the film services coordinator at the university. Irwin said McMillian was the first professor he met his first year at CSULB and she "took me under her wing and looked out for me and guided me."  
Yet it was Hubbert, who was both mentor and friend, who made the biggest impact on his education and future, he said. "We wouldn't have a film school today, if it was not for him," Irwin said.  
Irwin's experiences at CSULB led him to the upper echelon of the world of filmmaking. He has served as head of the camera department for major theatrical release motion pictures and responsible for camera personnel, logistics and the technical aspects of film cinematography. And in 2016, he was honored by the International Cinematographers Guild Society of Operating Cameramen with its Lifetime Achievement award.  
Now living in Atlanta, Irwin is founder, owner and president of Latitude 33 Motion Picture Services of Georgia. L33 MPS provides motion picture technology to Hollywood studios and other producing companies to fulfill the motion picture's cinematography requirements.  
When not on a set, Irwin makes it a priority to mentor CSULB graduates who desire to break into the cameraman ranks in Hollywood. He said he believes it imperative to train the next generation. He is proud to be a graduate of CSULB.  
Despite his success and accolades, the most important job to Irwin is being a husband, father and grandfather. His wife, Rosie, is a retired clinical nurse specialist and travels with him to every job site. 
From 2023 Alumni Awards program