Gregory C. Escalante
2008 Distinguished Alumnus
Image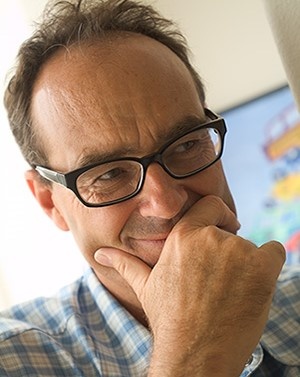 Gregory C. Escalante
1979, Bachelor of Arts, Art, CSULB
Greg Escalante graduated from CSULB as a specialist in ceramics, but a skiing injury changed his life. He eventually built a successful career as a bond broker that led to a personal art collection.
In 1988, he began an eight-year term as a member of the Laguna Art Museum's board. In 1993, he organized a seminar art show in Laguna, titled "Kustom Culture," that led to his founding of Juxtapoz art magazine, which became the number one selling art magazine in the US.
He has served on the Newport Harbor Art Museum and Orange County Museum of Art boards.
In 1992, Escalante helped to develop art exhibitions that became the Corpo/Nason Art Gallery, now located at Sant Monica's Bergamot State. He has been involved in the publications of many books whose subjects include Mark Ryden, Charlie Crafft and Camille Rose Garcia.
In 2007, he published a book on the artist Sandow Berk, who was later featured in a show at the CSULB University Art Museum. That same year, he provided support for an exhibition of the work of artist Thomas Woodruff at the UAM and saw a major article on Woodruff's work appear in Juxtapoz.
He also served as executive producer of the documentary "Treasures of Long Gone John," which premiered at the South by Southwest Film Festival in 2007.
From Alumni Awards 2008 program