Fred Lauzier
2023 Distinguished Alumnus
Image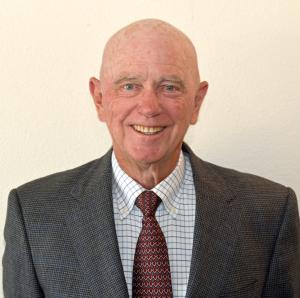 Director of Keck School of Medicine of USC (ret.)
1971, B.S., Microbiology
Fred Lauzier has made a huge impact on clinical laboratories in Southern California, starting his own lab, Belvue Medical Labs, and later developing more than two dozen independent labs.  

He was an early advocate of digitizing lab and radiology work to make results and images electronically available to providers regardless of their physical location — a routine practice nowadays but a novel concept at the time. For his efforts, Lauzier was named Employee of the Year at both FHP International Clinical Labs and later the UC Irvine Medical Center. 

Lauzier, who also holds a clinical lab scientist license and a bioanalyst lab manager license, was among the first to recognize the importance of testing in the areas of HDL cholesterol, hemoglobin A-1-C and HIV as well as functional MRI for neuroimaging. 

After retiring as executive director of the UC Irvine Medical Center - All Ancillary Services, Lauzier returned to the workplace to hold several interim positions, most recently interim director of the USC Keck/Norris Medical Center.  

During his time at CSULB, Lauzier served as president of Sigma Pi fraternity and was on the Intra-Fraternity Council. He also helped co-found the Microbiology Club and was an active participant in the Intramural sports program. He said what he learned at CSULB was the meaning of hard work and patience. 

"Results often don't appear immediately," he said. "I also learned the value of developing networks of friends, both for the educational and the social aspects.   

Lauzier has endowed a scholarship at the College of Natural Sciences and Mathematics and was part of a group of Sigma Pi alumni who donated money to resurface the floor at the Walter Pyramid. 

Looking back at the faculty who influenced him during his time at CSULB, he remembers Dr. Galli Ascher, who taught hematology. Said Lauzier: "For some reason (not my intellect or grades) she recognized something  in me and offered me an opportunity at the Long Beach Veterans Hospital, which started my career in  laboratory medicine." 

After retirement, he volunteered at the Tibor Rubin VA Medical Center and the Aquarium of the Pacific. He also has mentored students, organized several local blood drive efforts, and helped develop an Ebola  response plan for Orange County, via UCI. He enjoys Long Beach State Athletics events, particularly basketball and volleyball.
From 2023 Alumni Awards program