Charlie Beck
2014 Distinguished Alumnus
Image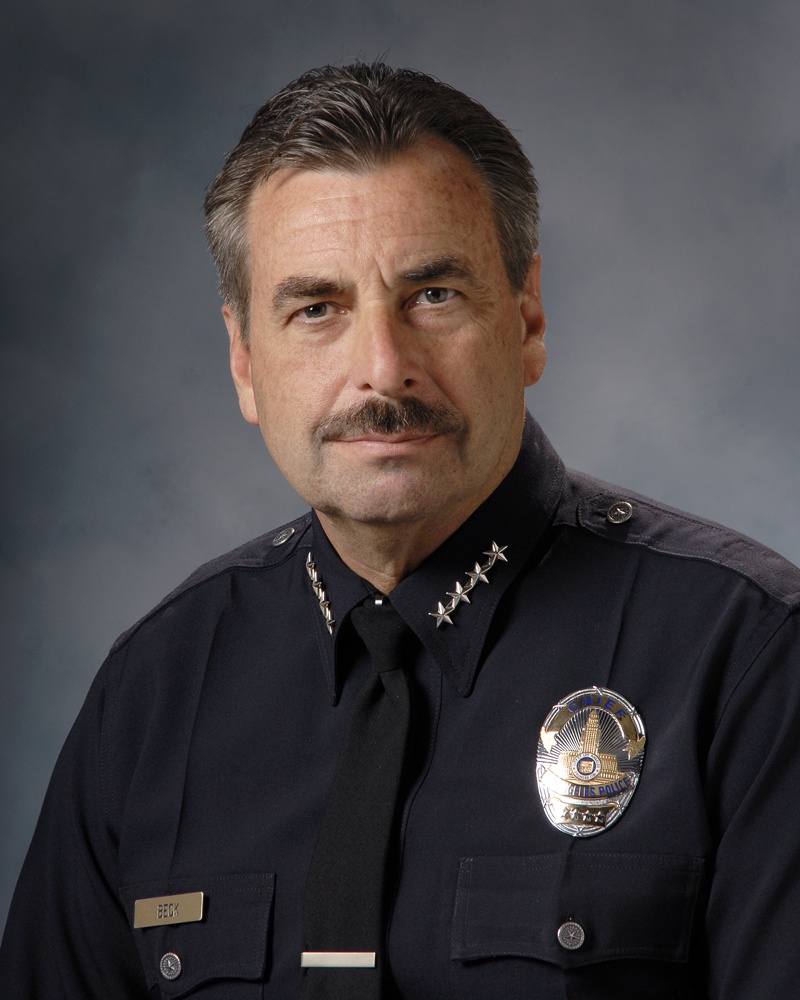 Charlie Beck
Chief of Police, Los Angeles Police Department
2007, Bachelor of Science, Occupational Studies-Vocational Arts, CSULB
In 2009, Charlie Beck was appointed chief of the third largest U.S. police department, managing 10,000 sworn officers, 3,000 civilian employees, encompassing a population of approximately 3.8 million people, and an annual budget that exceeds $1 billion. 
From 1977-06, he rose in the LAPD ranks from sergeant to captain, then commander to deputy chief, a position his father also held. During Beck's tenure as Central Area's commanding officer, he formulated the original Safer Cities initiative, which has been replicated nationally. As police chief, he meets regularly with diverse community groups within the city and has participated in the Tournament of Roses and Hollywood Christmas Parades.
Beck is the Los Angeles Police Relief Association's past president and is a member of the International Association of Chiefs of Police and California Police Officers Association, among others. As an LAPD Motocross Team member, he has won numerous medals in state, national and international competitions.
Under Beck's leadership, the LAPD maintains a partnership with CSULB through Peace Officer Standards and Training courses. He and his wife, Cindy, have three children, two of which are L.A. police officers, and two grandchildren. Three family members, mother Elma, sister Megan and her husband, John McElroy, attended CSULB. 
From Alumni Awards 2014 program