Summer Transition
Image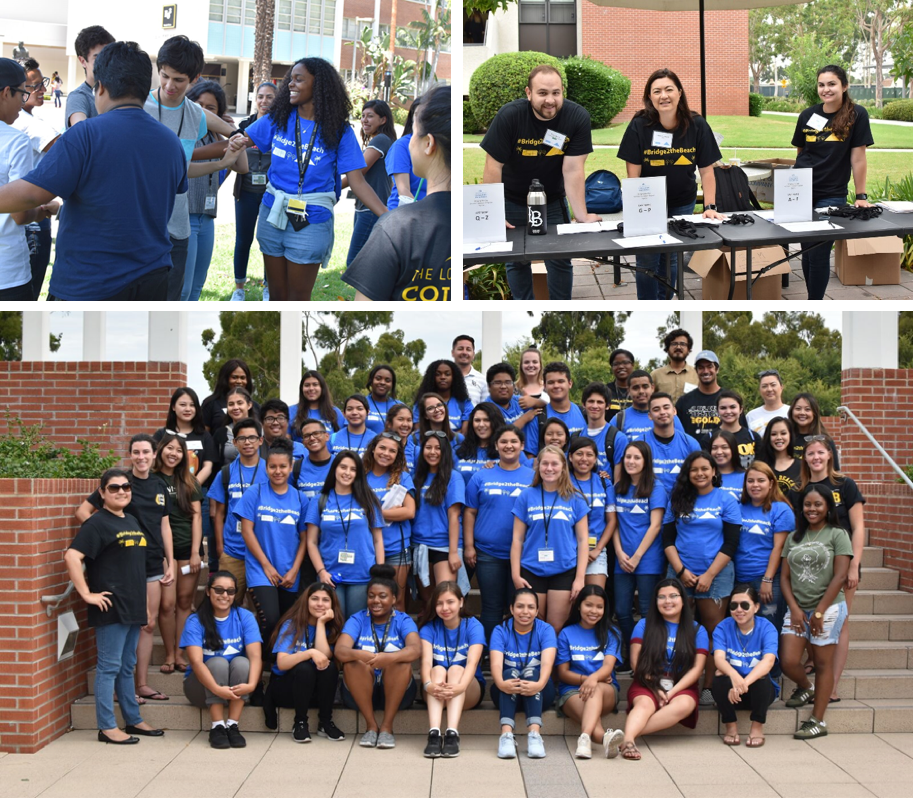 Funded by the James Irvine Foundation
Sponsored by Bridging the Gap, in partnership with the University Center for Undergraduate Advising (UCUA) and the Career Development Center (CDC) at CSULB
This program will help you define your academic and career goals and transition to university life by learning about university resources, connecting with a student mentor, and experiencing university life in the dorms. Enjoy fun program activities that explore career and academic major options and visit local employers to learn about career opportunities.
The program is held from July 15th (Sunday night) to July 20th (Friday afternoon). You are expected to attend the entire program and stay at the residence halls throughout the duration of the program.
The program is held at the California State University, Long Beach campus.
You will experience on-campus living in the CSULB residence halls for 6 days, 5 nights this summer, including all meals. This program is FREE - there is no cost to invited participants.
The application period for Summer 2018 has ended.
Deadline to Apply: June 15, 2018
Accepted students will be contacted in early June.
You must be admitted to CSULB for Fall 2018 AND You must be an Undeclared student.
We are looking for Summer Program Mentors! Please visit our application on CareerLink
Click on CareerLink, search "Summer Residential Student Mentor 2018," posting ID# 118827.