Speakers 2016
Image

Image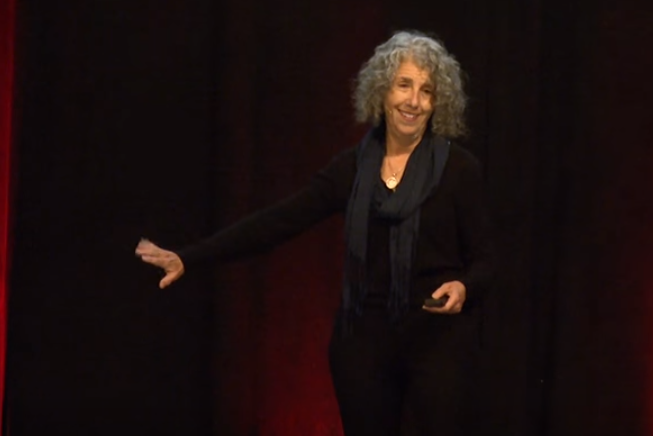 The Poem that is My Life
Karen Holden is a poet, artist and educator. She earned a B.A. and did two years of doctoral work in Psychology before changing course to pursue adventure and the arts. She later earned a Masters in Liberal Studies. Published widely, her poetry crosses disciplines. Book of Changes is based on the Chinese I Ching, and This Music is comprised of poems written in response to music. Her artists' book Behind My Own Disguise was exhibited at the Metropolitan Museum of Art and she was commissioned by the Los Angeles County Museum of Art to write poems about artworks in their collection. Karen has taught writing at schools, museums and conferences, served on the faculty of the Frank Lloyd Wright School of Architecture, and was Senior Writer at the USC Marshall School of Business. She is currently Communication and Social Media Specialist for CSULB Office of the President.
Image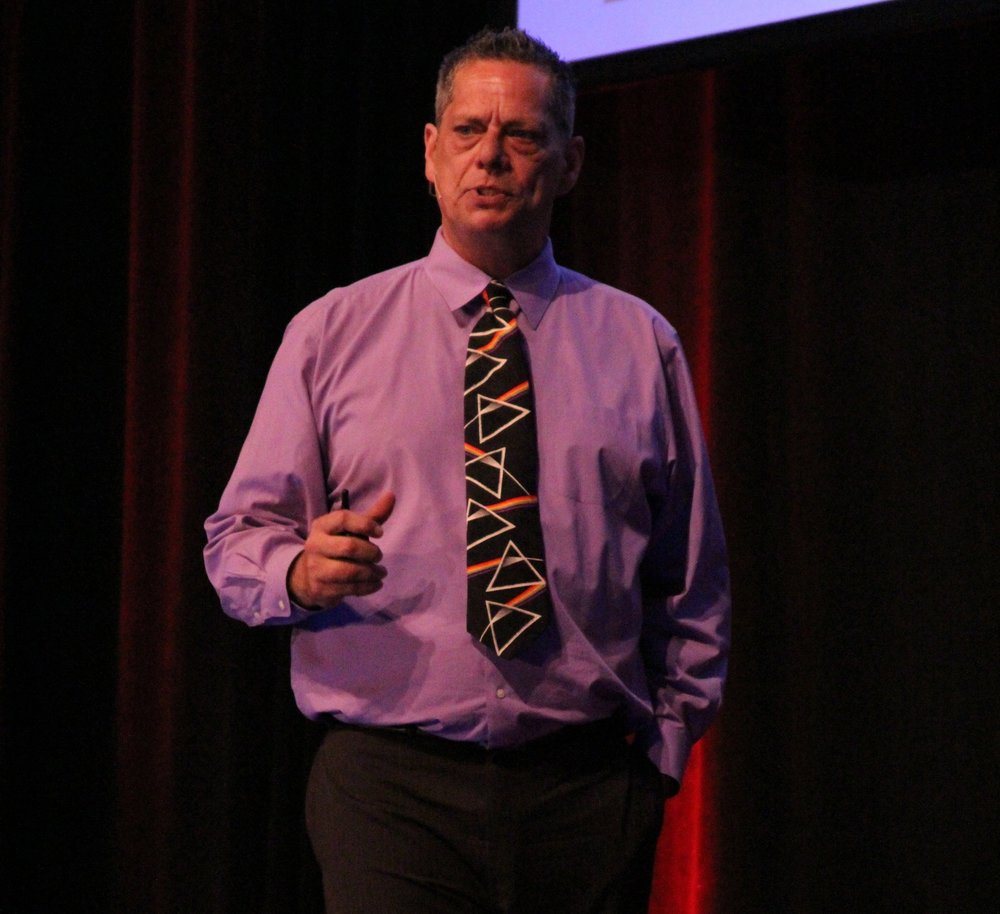 The Repurposed Life: From Meth to a Miracle
Dale Lendrum is a 52-year-old, returning student at CSULB. Prior turning his life around in 2008, he spent 28 years addicted to hard drugs and the criminal lifestyle that often accompanies it. He would be jailed on more than 24 occasions and imprisoned, 6 times, spending a total of 10 years behind bars. Determined to turn his life around, Dale enrolled at Golden West College in 2009 where he served two terms as A.S. President before graduating with honors in 2013 as GWC's Outstanding Student and transferring to "the beach." At "the beach," Dale earned his BA in Communication Studies in 2015 and was recognized with the ASI Golden Nugget Award for Excellence in Student Leadership. He is currently pursuing his MA in Communication Studies at CSULB where he also teaches Interpersonal Communication. The most important thing Dale's learned? "We are blessed with each other, because we need each other."
Image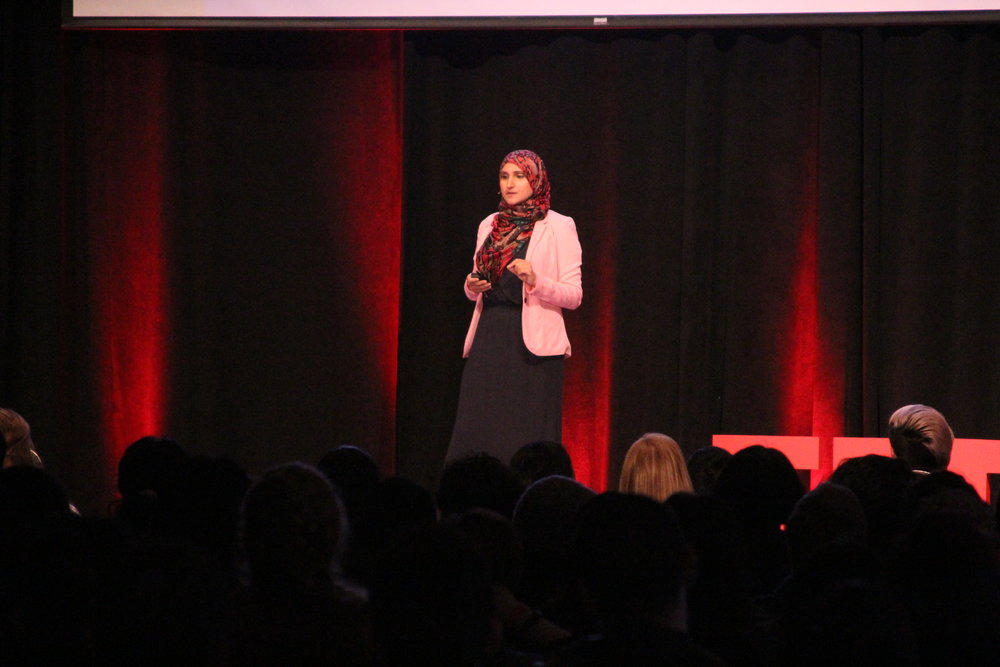 The Logical vs. The Reflexive Brain: Only One Wins
Dr. Azab has been teaching for the Psychology and Human Development departments since 2012. She has also taught for the Biology department at UCI after finishing her doctorate in Neuroscience from there. She has also studied psychology for many years and completed a masters in Counseling from Toronto, Canada and finished the masters course work at CSULB in research psychology. In addition to lecturing at CSULB, she is a sought after speaker who gets invited to speak on a variety of topics. She also has blogged for the HuffingtonPost and elephenat Journal. This is her second TEDx talk.
Image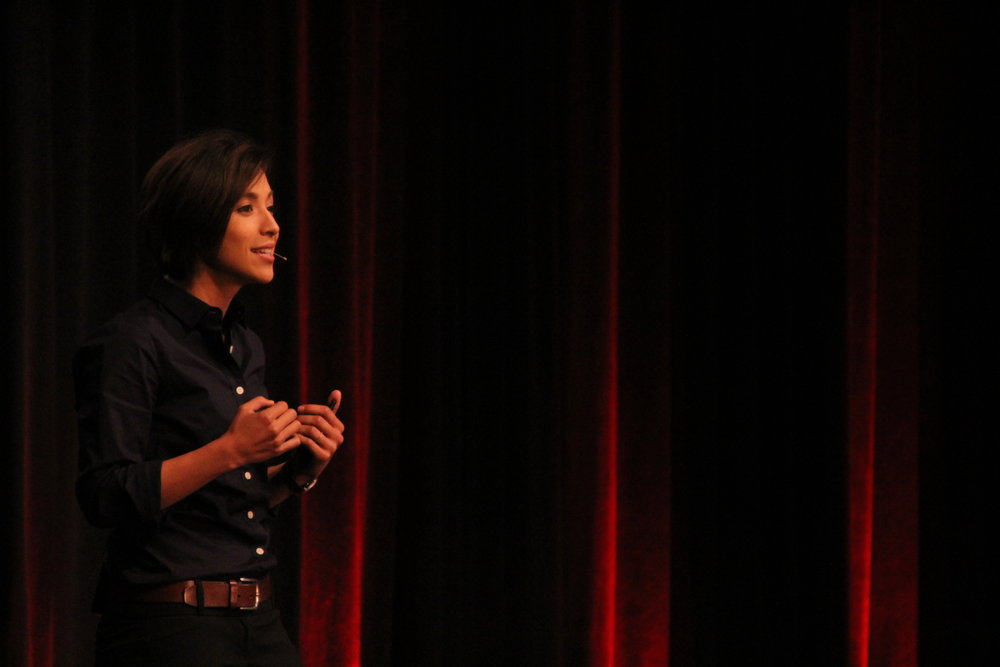 College Doesn't Equate Success... Trust Me, I'm a Teacher
Melanie Whitney is a Communication Studies educator at CSULB. For six years, she developed community programs targeted towards underprivileged youth. Upon receiving her Master's Degree in Communication Studies she left for Los Angeles in search of her dream job in Event Planning and Public Relations (that was short lived). After many let downs and lessons, she found herself in a unforeseen career that made her happier than ever, being a teacher. The biggest lesson she has learned is that college prepares us how to make a living, but not a life. Obtaining your degree is a small part of the equation. The real key to "success" is understanding who you are, what brings you joy, and accepting that those things will inevitably change.
Image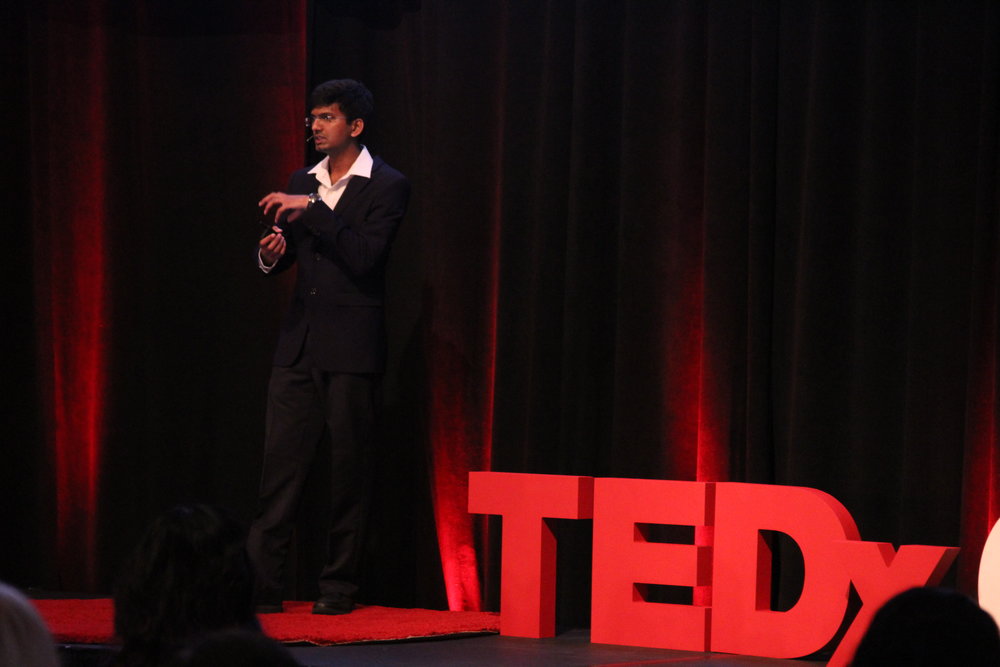 The Enigmatic Human Brain Simplified Using Memristor
Anubhav Jagtap is a graduate student at California State University, Long Beach. He is currently pursuing a Masters of Science degree in Electrical Engineering. He pursued his bachelor's degree in Electronics and Communication Engineering at Gujarat Technological University in India. After completing his degree at CSULB, he would like to work in industry and pursue a PhD in Electrical Engineering. His Research interests are Non-volatile memory, Memristor (RRAM), Memory Design, Brain Mapping. Apart from this he also like to travel to different places in his car. He wishes to drive all the way from west coast to east coast when he gets the chance.
Image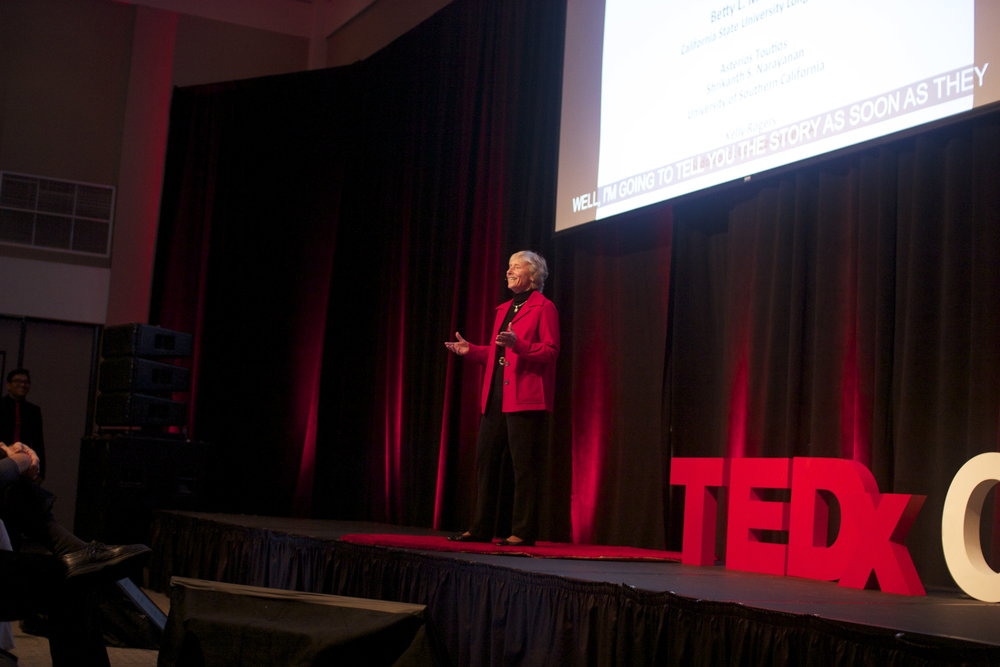 Born Without A Tongue: A Life of Triumphs
This year Dr. McMicken celebrates her 50th year in continuous clinical practice of Speech-Language Pathology. A three time graduate of the University of Southern California, she is most grateful for her education toward the career path that has given her enduring purpose and endless curiosity. Dr. McMicken served as professor and chair of the Department of Communication Disorders at CSULA, and is currently an associate professor emeritus at CSULB, Assistant Clinical Professor at UCIMC, and adjunct professor at Chapman University, has published Over 70 research studies, presented nationally and internationally including investigations into rehabilitation post treatment of head and neck cancer, neurological swallowing disorders, stuttering and congenital aglossia (the condition of being born without a tongue). Most recently she was selected as the 2015 recipient of CSULB's Distinguished Scholarly Achievement Award and ASHA's Frank R. Kleffner Lifetime Clinical Career Award.
Kelly Rogers is a nationally and internationally known co-author, presenter of research articles and person with congenital aglossia. She is a research assistant to Dr. Betty McMicken and has been a volunteer in the Department of Speech-Language Pathology at CSU Long Beach. Her co-authorship includes investigations into speech and swallowing, taste, and electro-palato patterns found in congenital aglossia.
Image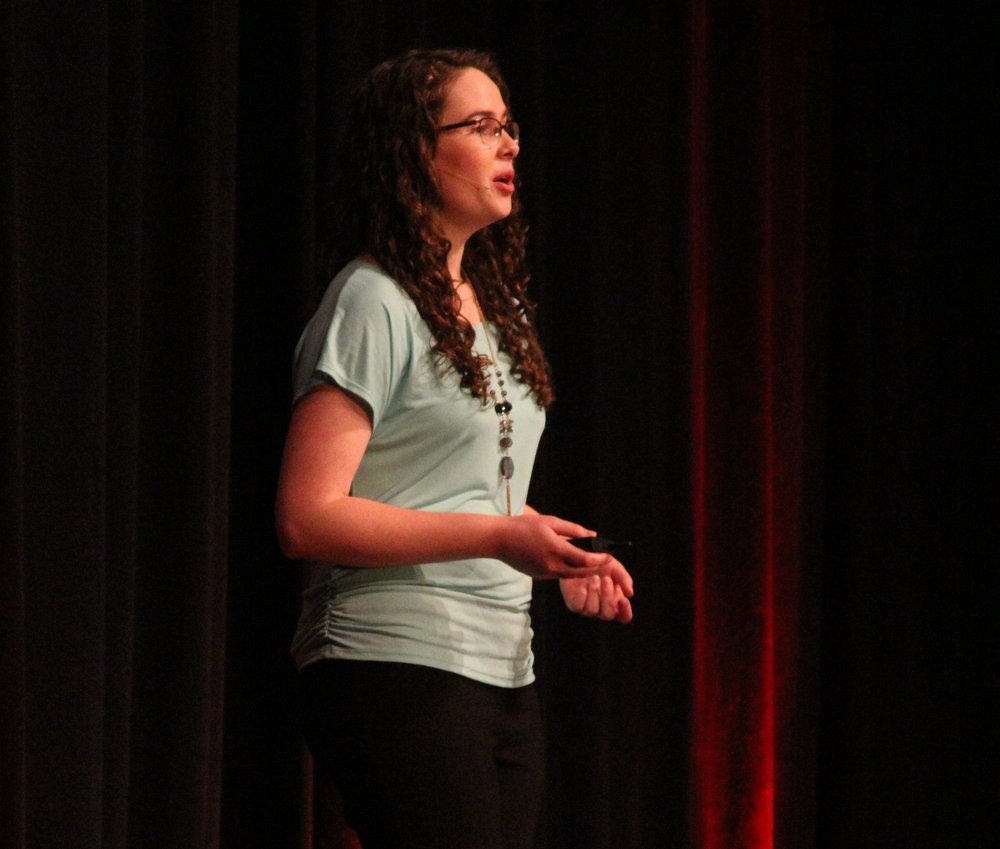 Fog Harvesting with Recyclables
Kathleen Chelling is a recent CSULB graduate. She graduated in Fall 2015 with a Bachelor of Science in Chemical Engineering and with minors in Chemistry and Applied Mathematics. As student member of Engineers without Borders, she became interested in fog harvesting technology and as an undergraduate, she completed the University Honors Program researching fog harvesting to write her undergraduate thesis. Currently, she works as a process engineer for Phillips 66 in Los Angeles. However, most people know her for her love of horses and can often be found riding at the barn or simply playing basketball or volleyball with friends.
Image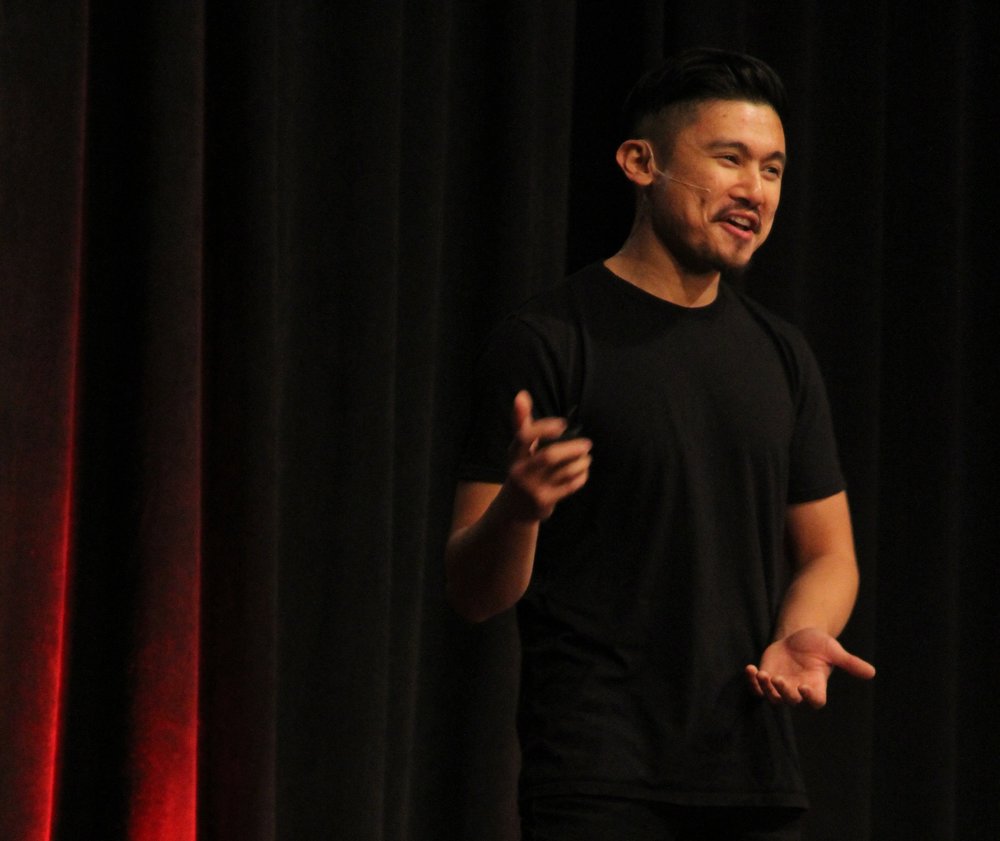 Start Before You're Ready
Matthew Encina is an award-winning creative director and content creator for brands, entertainment, and games. For the past 10 years he has been working on top-tier campaigns at LA's premier design studios and agencies. Coming from a thorough background in design and animation, he currently leads teams of artists as a creative director at Blind. Matthew's work has been featured in Fast Company, Inc., Rolling Stone, The Wall Street Journal, MTV, and in film and design festivals around the world. Some of his career highlights include 3 time Webby Award winning interactive music video "Ink" for Coldplay, and the CLIO award winning "Jump Ahead" film for Xbox.
Image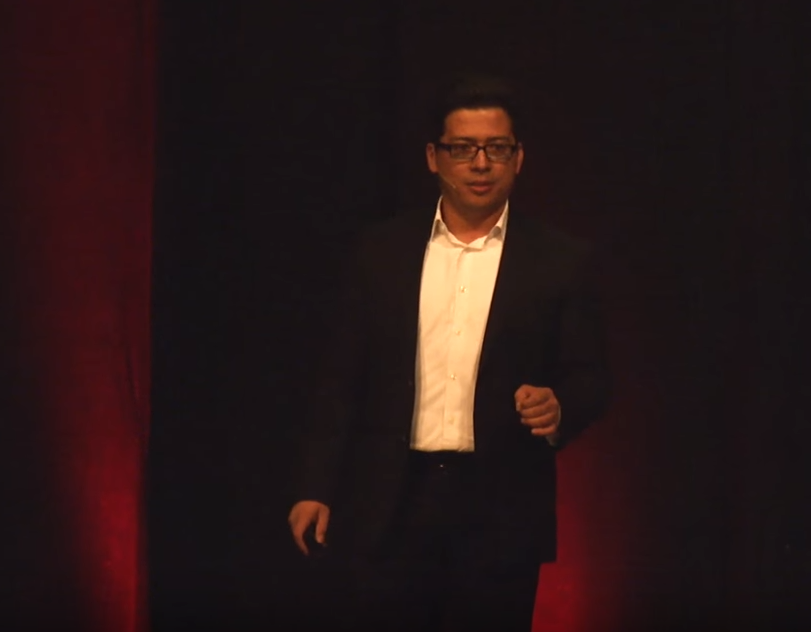 A PAS for the Next Generation of Student Leaders
Edwin Aguilar is a CSULB alumnus who graduated in December 2012 with a degree in Business Administration, concentration in Accountancy. This past fall, Edwin co-founded the Association of Latino Professionals for America (ALPFA) chapter at CSULB and is also a Board Member of the ALPFA Los Angeles Professional Chapter. Since January Edwin has been highlighted in "HOY Los Angeles," a Spanish leading newspaper and "The Los Angeles Business Journal" for his passion to help deserving students of CSULB and other local state schools reach their potential through opportunities that may not otherwise be available to them.
Image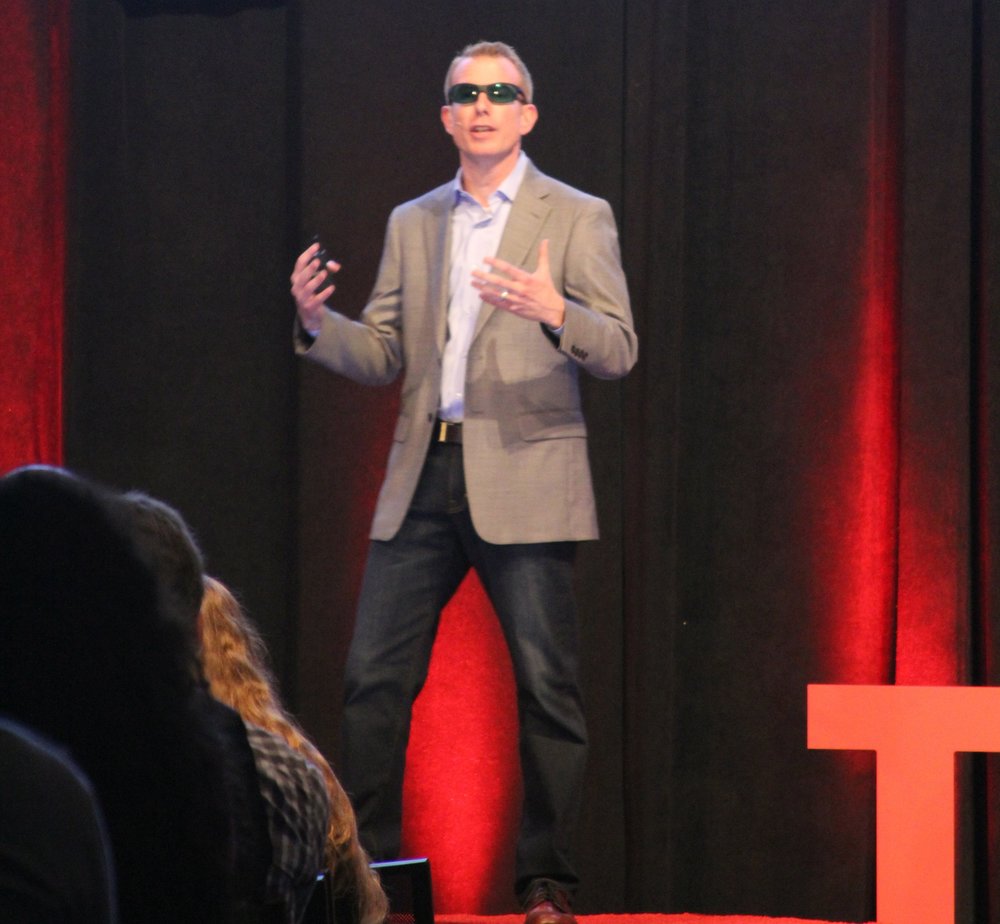 Why Sunglasses Help Me Work... and How I Got Myself to Wear Them
Jacob Green is a CSULB alum who received a Masters in Public Administration and is an accomplished local government executive with fifteen years experience in crisis communications, emergency management, public safety operations, economic development, labor relations, and public sector leadership. He has broadened his professional passion to include: speaking to public and private companies and assisting leaders confront crisis, overcome adversity, and create more authentic work cultures. Jacob has received numerous awards for his leadership, including the National Caring Award, the Orange County Human Relations Award, and is the youngest recipient of the Long Beach Gene Lentzner Humanitarian Award.
Image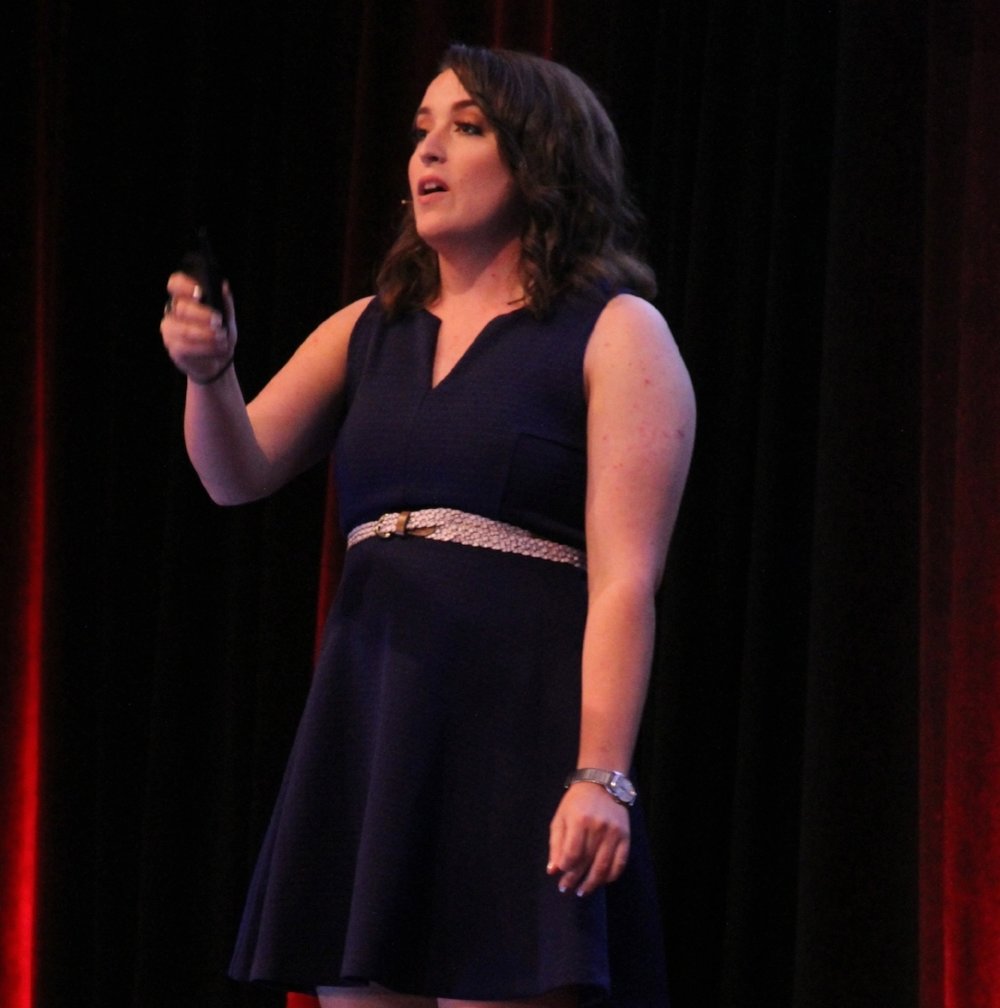 Solve Life's Problems Using Middle School Math
Shannon Cholakian is a graduating senior majoring in Human Development and minoring in film. In her experience at CSULB she was: a resident assistant, a camp counselor for a girl's math and science camp, a cabinet member in the student government, and one of ten women to serve on the American Association of University Women's National Student Advisory Council. Currently she co-hosts a horror movie review podcast and interns at an independent school's middle school math class. On the weekends she gives talks about investing in programs to help close the gender gap in STEM fields. In her free time she knits, rock climbs, and listens to podcasts. She has lots of plans for the future but is leaving space for the delicious uncertainty life brings.
Image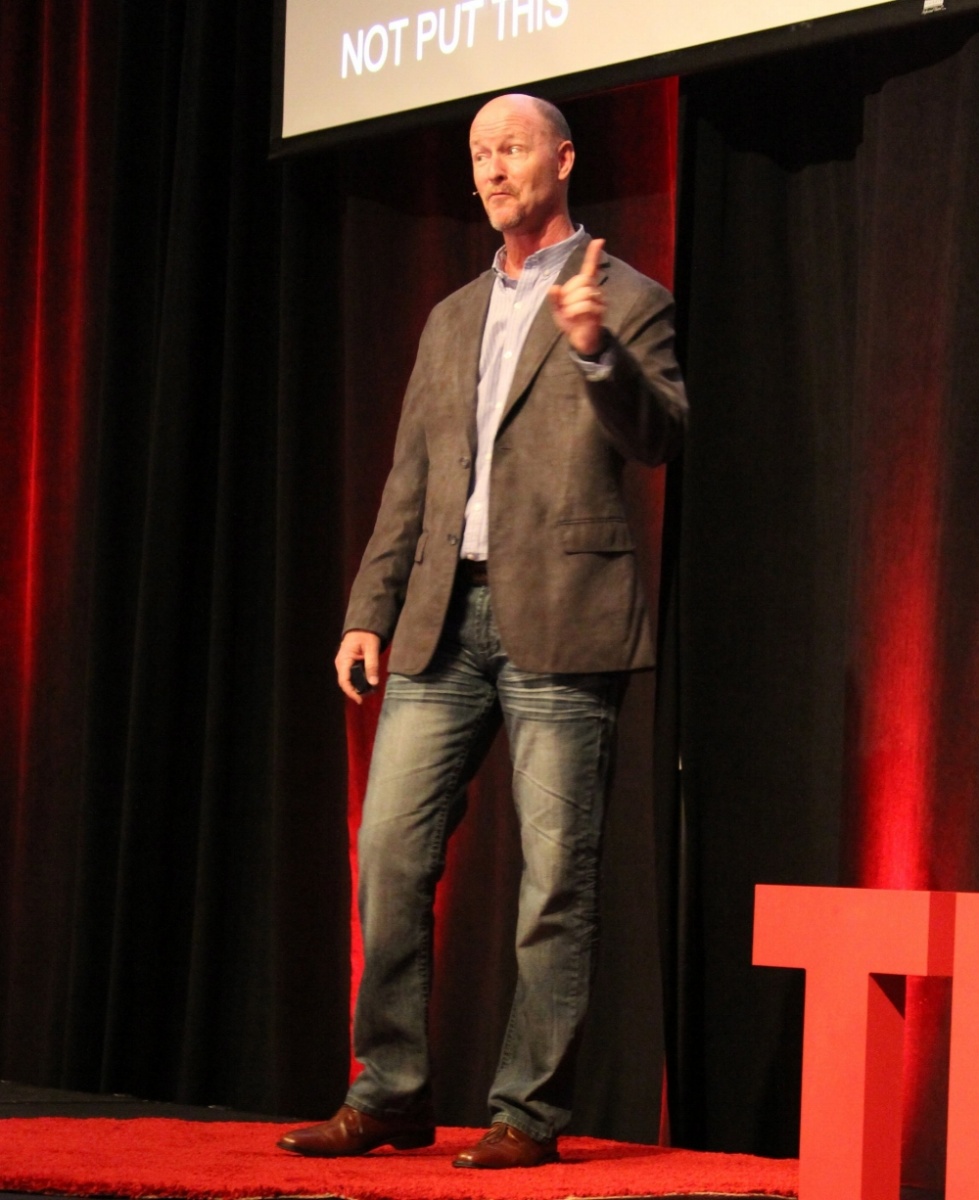 Bringing Sharks Back from the Brink
Dr. Chris Lowe is a professor in marine biology and director of the Shark Lab at California State University, Long Beach (CSULB), where he and his students work with acoustic and satellite telemetry techniques to study the movement, behavior and physiology of sharks, rays and gamefishes. Dr. Lowe earned his BA in marine biology at Barrington College in Rhode Island and an MS in biology at CSULB. In 1998, he received a doctorate in zoology, studying bioenergetics of juvenile hammerhead sharks, at the University of Hawaii. In that same year, he returned to CSULB as an assistant professor of marine biology to oversee the Shark Lab. His recent research also focuses on the development of underwater robots for autonomously tracking sharks and gamefishes. Dr. Lowe is adept at speaking to media about how changing weather patterns have affected ocean life.
Image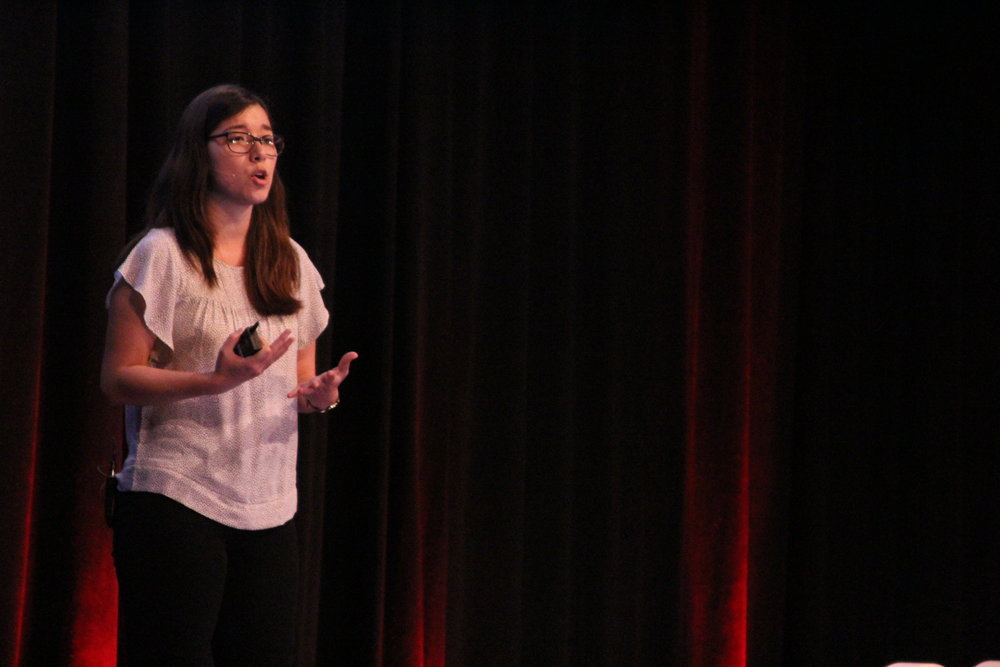 How do K-12 Deficits Affect the College Experience?
Passionate about education and committed to serving her community, Agatha Gucyski has been an advocate in California's higher education system for over four years. As a firm believer in quality and accessible higher education, she has demonstrated her resolve to fix issues affecting students by working closely with policy makers, including members of the California state legislature. She is a senior at CSU Long Beach pursuing a career in education policy and serves as Vice President of Finance at the California State Student Association. Upon graduating in May, she will be teaching mathematics in Philadelphia with Teach For America while working towards her Master's in Education at the University of Pennsylvania. Believing that education is the key to resolving many of society's problems, Agatha hopes to one day make positive changes in public policy to improve the quality, affordability, and accessibility of higher education.