Speakers 2020
Image

Image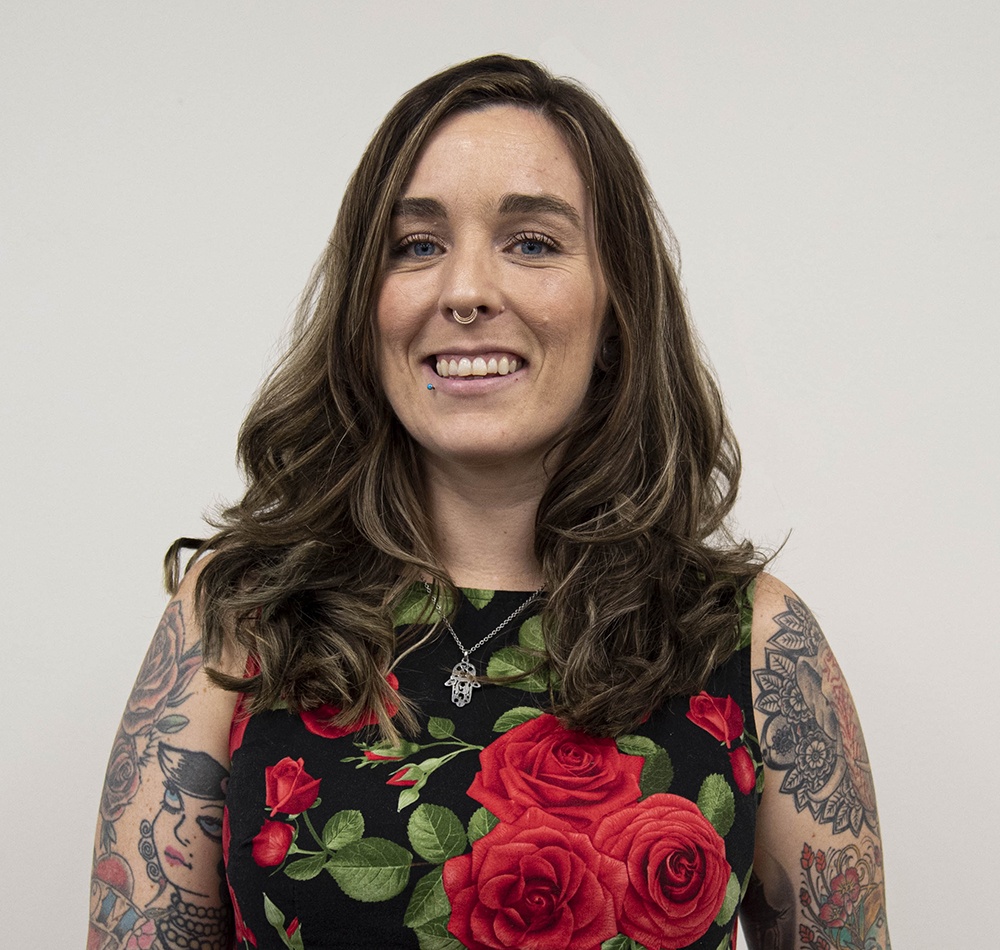 Taryn Williams
Taryn Williams, recently named ASI's "Woman of the Year," is a President's Scholar and McNair scholar at Cal State Long Beach. She is a loving mother to four-year-old Twins and is currently pursuing a bachelor's in Business Administration with a double major in Management, and Operations & Supply Chain Management. She plans to pursue a career in non-profit operations or public policy but is seriously considering a future in academia.
Over the summer, Taryn conducted a multiple regression analysis research project on the opioid crisis in the US and presented that research at the McNair Research Symposium, as well as the Southern California Conference for Undergraduate Research. Taryn will be starting her Honors thesis in spring where she will be investigating relationships between the formerly incarcerated population and the workforce and/or higher education.
In addition to her studies, she is passionate about serving her community. Taryn is currently the Senator for the College of Business, Treasurer of Beach Hillel, and sits on the 49er Foundation's Board of Directors, the Commission for the Status of Women, and the Associated Business Students Organization Council. Among her various volunteer positions, she is also a volunteer recruitment coordinator and campus ambassador for Gift of Life Bone Marrow Registry. She hopes to one day start a program of her own design called "Breaking Barriers" that will create a supportive environment for students with such barriers as homelessness, food insecurity, prior incarceration, and foster care.
Image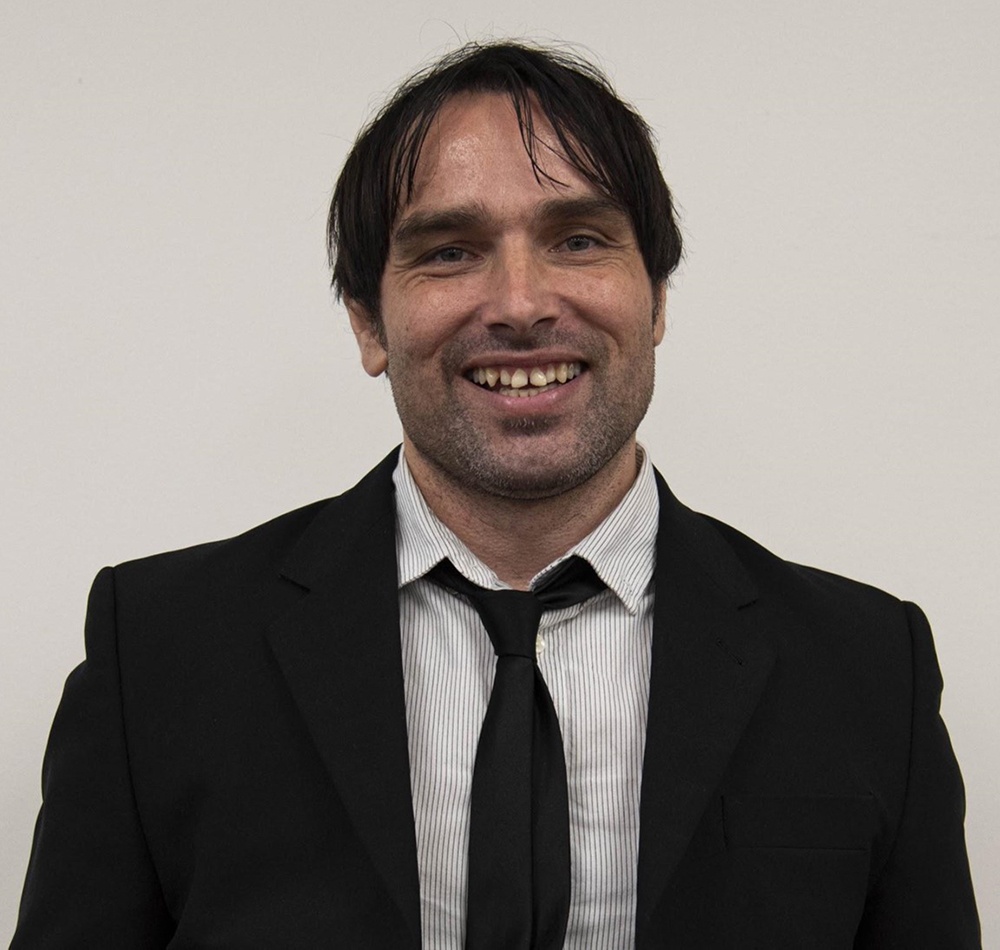 George Elerick
George Elerick has been studying human behavior for over 15 years. His fascination with what makes humans do what they do has driven his sociological curiosity to create social experiments to expose the ideas that drive humans to do what they do. Part behavioral consultant, part social theorist and all investigator, George has worked internationally with universities, community groups, governments and more to uncover the human mind.
From working with consumer brands as a behavioral marketing consultant to leading groups into the far reaches of Southern India, he has had the opportunity to work closely with communities from different cultural and socio-economic backgrounds for human behavioral research. He is constantly searching for the 'Why' that guides us all.
When George is not busy speaking, you might find him rock-climbing somewhere or searching out a new hobby to try.  He also is a standup comedian,  you can find him on the circuit. He lives in Los Angeles with his British wife and two kids.
Image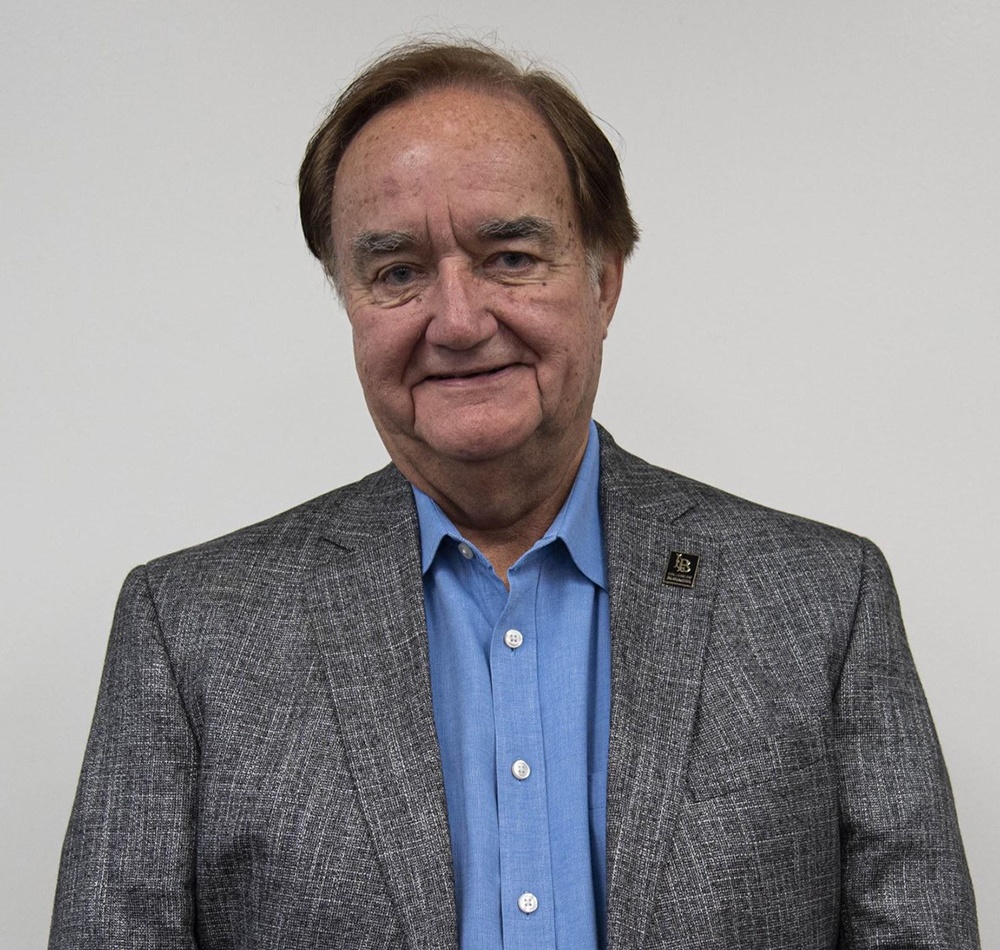 Ken Miller
Ken Miller holds a bachelor's and MBA from CSULB, where he was elected ASI Senator at Large and ASI President. He serves the university today as a member of the Board of Governors and on the Development Committee.
After graduation, Ken enjoyed a distinguished career with Xerox Corporation before founding his own management consulting and training company, Impact Associates.
Ken enjoys golfing, boating, travel and is a proud father of two sons, Sean and Ryan and is a new granddad. He has recently joined the CSULB faculty and teaches Professional Selling in the Marketing Department.
Image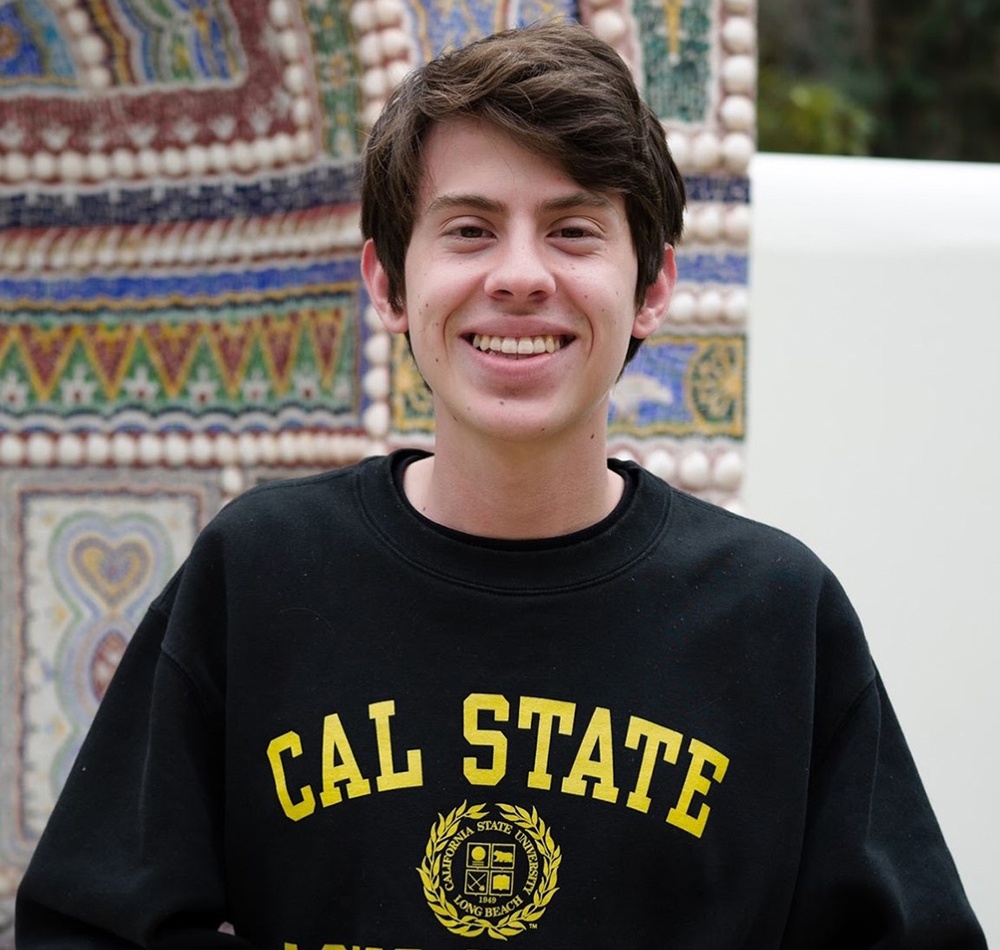 Noah J. Christiansen
Noah J. Christiansen is a first-year student at California State University, Long Beach. He is pursuing a bachelor's degree in Political Science and Chinese. Noah is specifically interested in civil rights and plans to become a lawyer or professor of law.
Since graduating high school, Noah has continued to develop his passion for argument and public advocacy by working for a local speech and debate academy for elementary, middle, and high school students while competing for CSU Long Beach's competitive speech and debate team. He is the youngest person to receive the ACLU's Voice of Tomorrow award for his hard-work and activism to make the world a better place.
Noah's message is simple: Advocate for what you believe in.
Image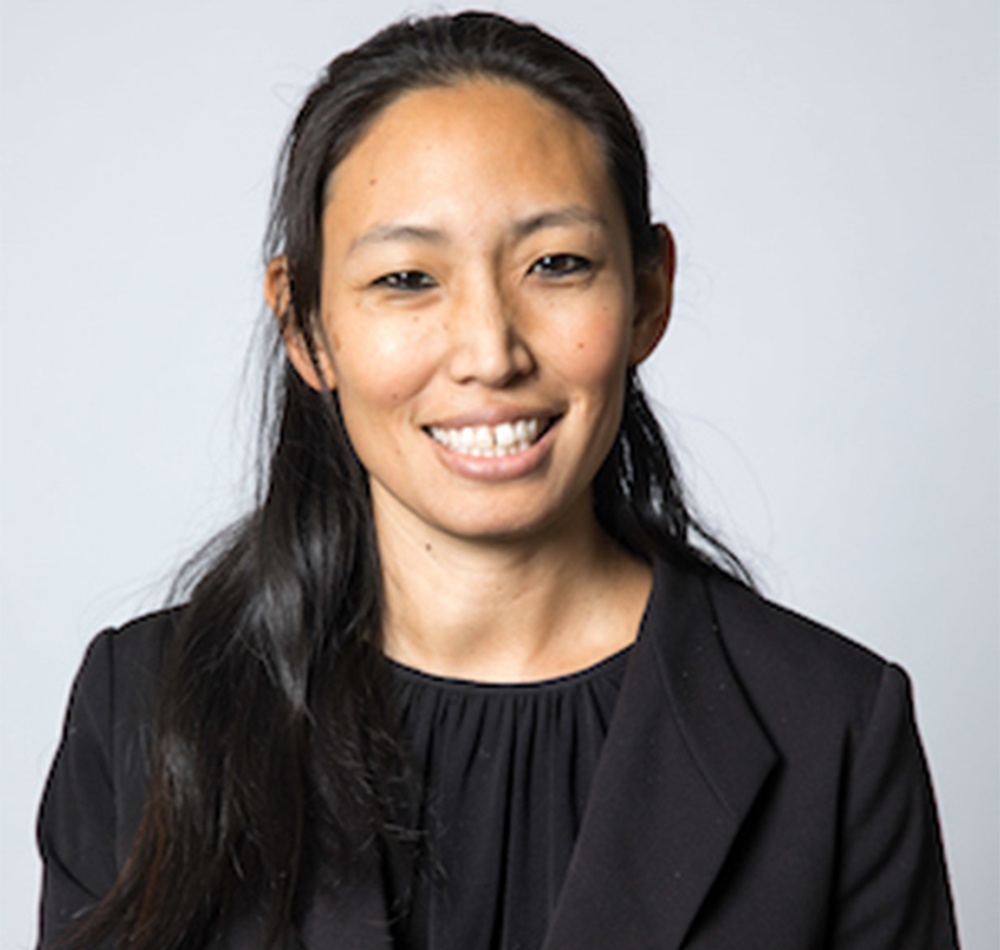 Dr. Betina Hsieh
Dr. Betina Hsieh is an associate professor of Teacher Education at California State University, Long Beach. Her teacher education work is informed by 10 years of urban middle school classroom experience, K-12 literacy coaching and work as co-director of the Bay Area Writing Project. She has 3 single subject credentials (in English, Mathematics and Social Studies), a BA in American Studies with a focus on Childhood in America; an MA and PhD in Education from UC Berkeley, with a specialization in Language, Literacy and Culture.   Her current research focuses on the identities and experiences of teachers and teacher educators of color, with a specific emphasis on Asian American teachers.  At the heart of Dr. Hsieh's work is the exploration of how who we are shapes what we do and the choices we make. She is deeply committed to creating more equitable spaces in (teacher) education that promote the success, sustenance and empowerment of all learners, particularly those from marginalized subgroups. Outside of work, Dr. Hsieh is a wife and mother to 4 children (ages 4-30) and a small dog.  She runs half marathons and shamelessly takes pictures of her food. She is actively involved in her church's social justice committee and gospel choir, and every so often, she tries to get some sleep.  She is constantly pursuing better work-life balance. 
Image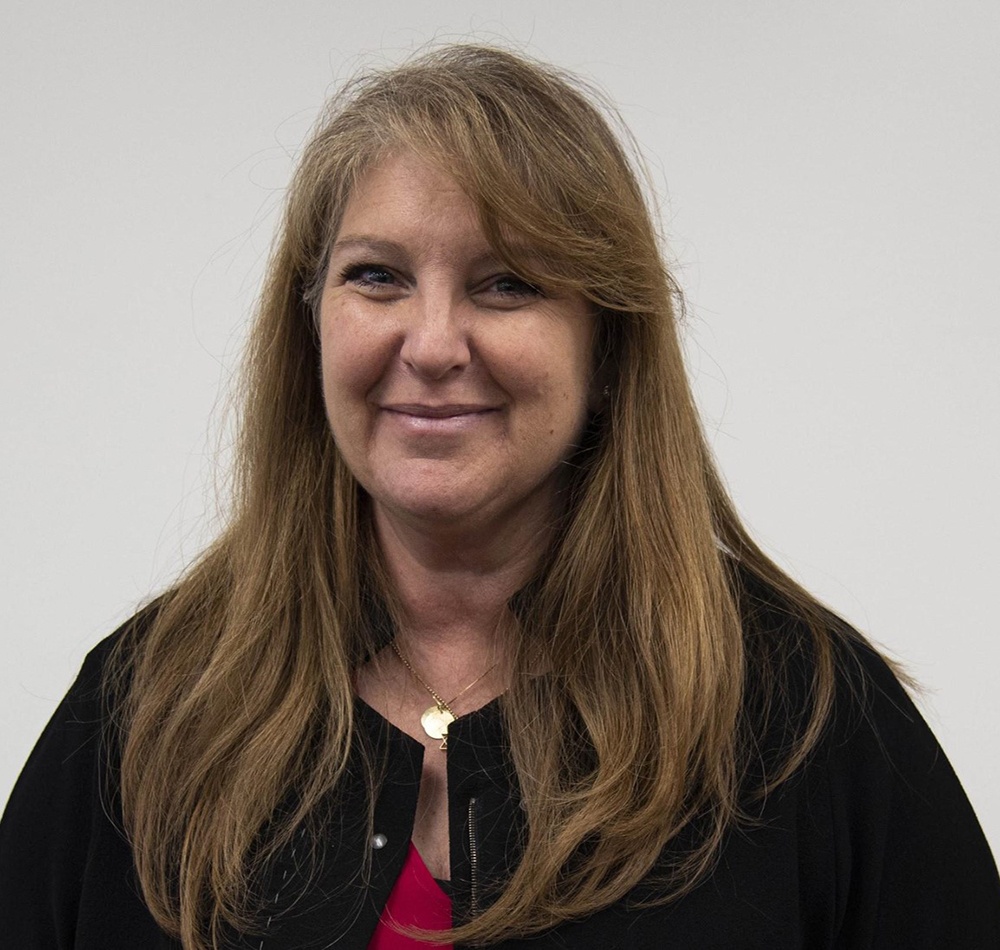 Eve Gelb
With more than 20 years of experience in the aging services field, Eve Gelb has dedicated her career to serving seniors. Her career path was inspired by her Granny Jane and she has made it her purpose to raise awareness of the untapped potential and gifts that seniors have to offer us as individuals and as a society. 
As the Senior Vice President of Healthcare Services at SCAN Health Plan, Eve works to develop programs and services that address the most critical needs of older adults. In her role she is responsible for the functions that focus on delivering a person-centered approach, including care management and coordination that go beyond healthcare alone. The goal is to meets the unique needs of older adults at every stage of their aging journey.
As a member of national coalitions that focus on supporting the most vulnerable of the older adult population, she serves as their voice, advocating for policy and legislation on their behalf. She is also an active member of the community advisory committee of the MPH program at Long Beach State University. She holds a Master of Public Health from Tulane University and her Bachelor of Arts from the University of California, Los Angeles.
Outside of work, Eve's honors the older adults in her life by passing traditions from generation to generation.  So when she is not in the office, you can find her with family, caring for her dad, and baking her mom's and Granny Jane's recipes for her kids and nieces and nephews.
Image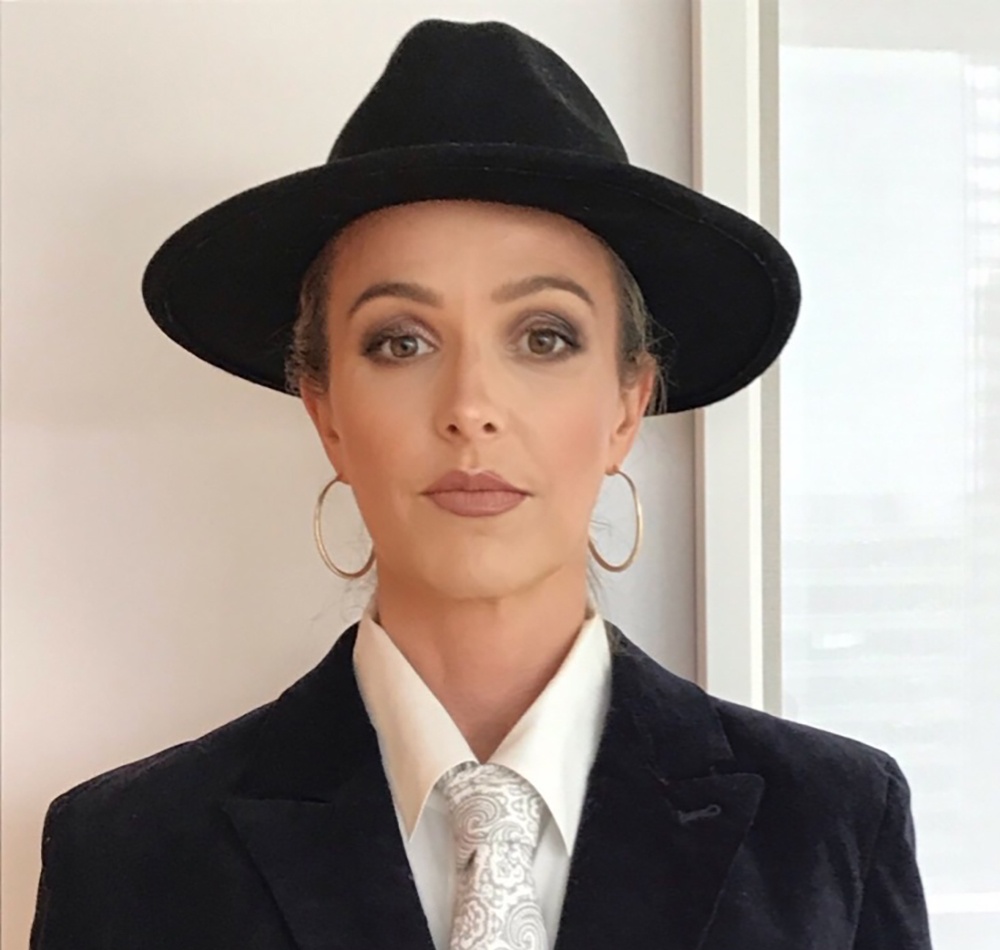 Tasha Jackson, MA, MFT
Born with a girl crush on a two-foot pig—clinical psychotherapist, marriage family therapist and relationship counselor, Tasha Jackson believes we could all glean some hutzpah from the audacious, trailblazing feminist, Miss Piggy. Daring to make psychology digestible and self-help actually fun, Tasha channels her spirit animal in her TEDx Talk to playfully karate-chop a little emotional wisdom into people mending broken hearts —"Don't forget how miserable they made you! You deserve to be happy! You're an awesome catch—Hi-Yah!" Raised by a lesbian mother, Tasha gained national attention in the LGBTQ community for being one of the first U.S. based therapists to openly advocate for gay parenting. With a diverse clientele that ranges from drag queens to CEOs, Tasha Jackson has been widely published in academic journals and guest lectured as a master-level teacher. Her new book is Master Dater: The New Normal Dating Guide for Finding Love In the Digital Age, Plus 29 Hilarious and Humbling Anecdotes from a Therapist's Dating Life.
Image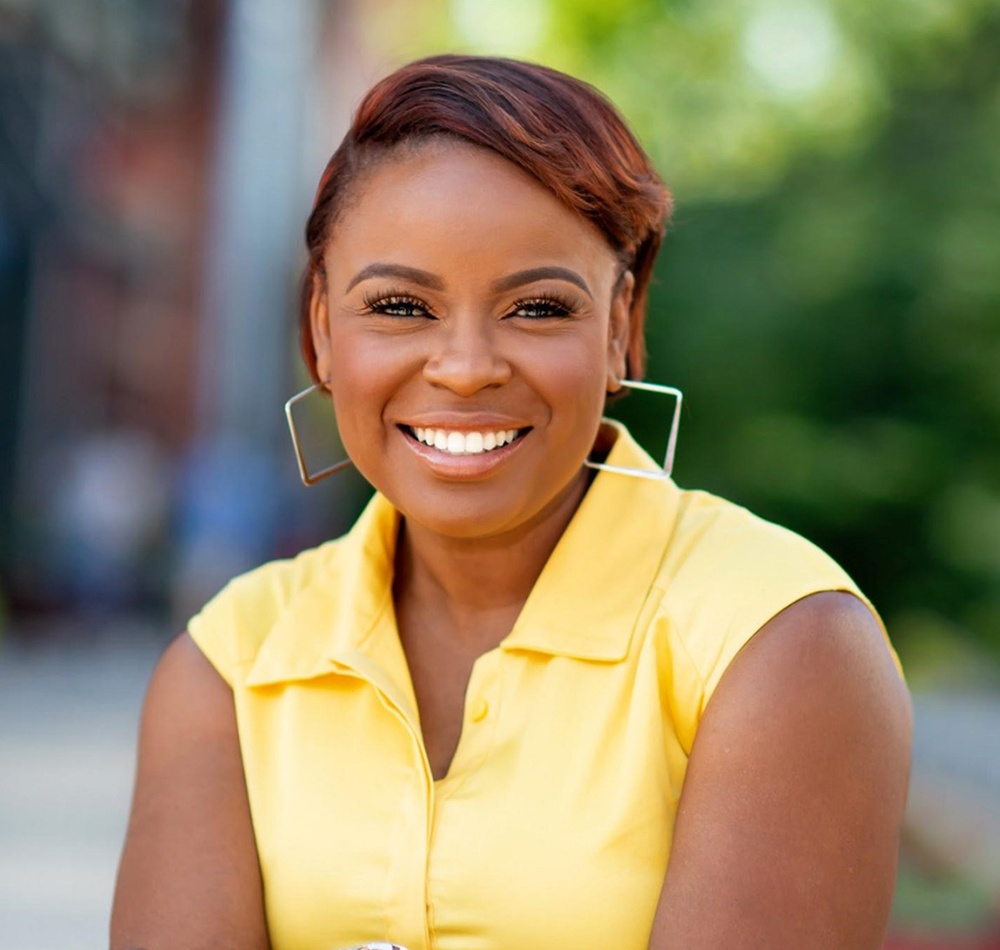 Amber L. Wright
Amber L. Wright, CSULB Alumna, is a communication expert, certified life coach, and speaker who helps people find their voice during moments that matter. An award-winning educator, she holds a master's degree in Interpersonal Communication. Well versed in the power of storytelling, she is known for giving dynamics presentations on how to communicate effectively and live authentically.
Amber has shared her expertise on what it means to speak, live, and lead with confidence in notable media outlets such as Forbes, Mashable, Fast Company, and Black Enterprise. She is the host of the Talk to Amber Podcast and author of, "Can We Talk? 10 Life Lessons on Finding Your Voice and Finding Yourself," a wildly popular personal development book. She is a married mom of two, proud lefty, and card-carrying member of Beyonce's BeyHive.
Image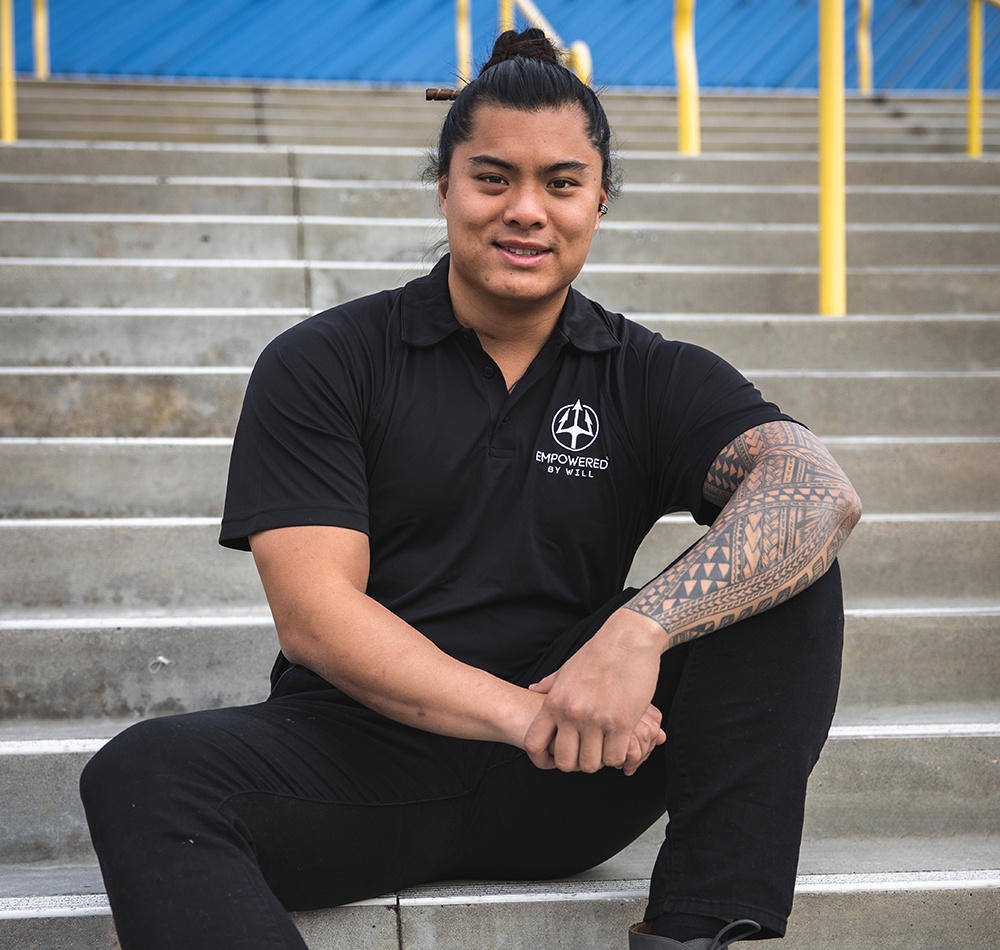 Will Truong
Will Truong is a current graduate student at California State University, Long Beach with a BS in Kinesiology. He is pursuing his teaching credential for Physical Education.
During Will's undergraduate coursework, he developed a passion and drive to inspire others as a teacher, leader, and coach. He has spoken to sports teams, organizations, schools, and teaching departments. Will was also an assistant throws coach for CSULB Track and Field in the 2019 season.
In 2014, Will suffered a traumatic life-changing injury that shaped his values and being. Now, he is on a mission to serve others by building a brand as "Empowered by Will." The apparel brand serves as a community and symbol to empower others to live with pride, courage, and strength.
Will enjoys living an active and healthy lifestyle by lifting weights, practicing martial arts, reading books, and mentoring future leaders.You can follow his journey on Instagram: @EmpoweredByWill
Image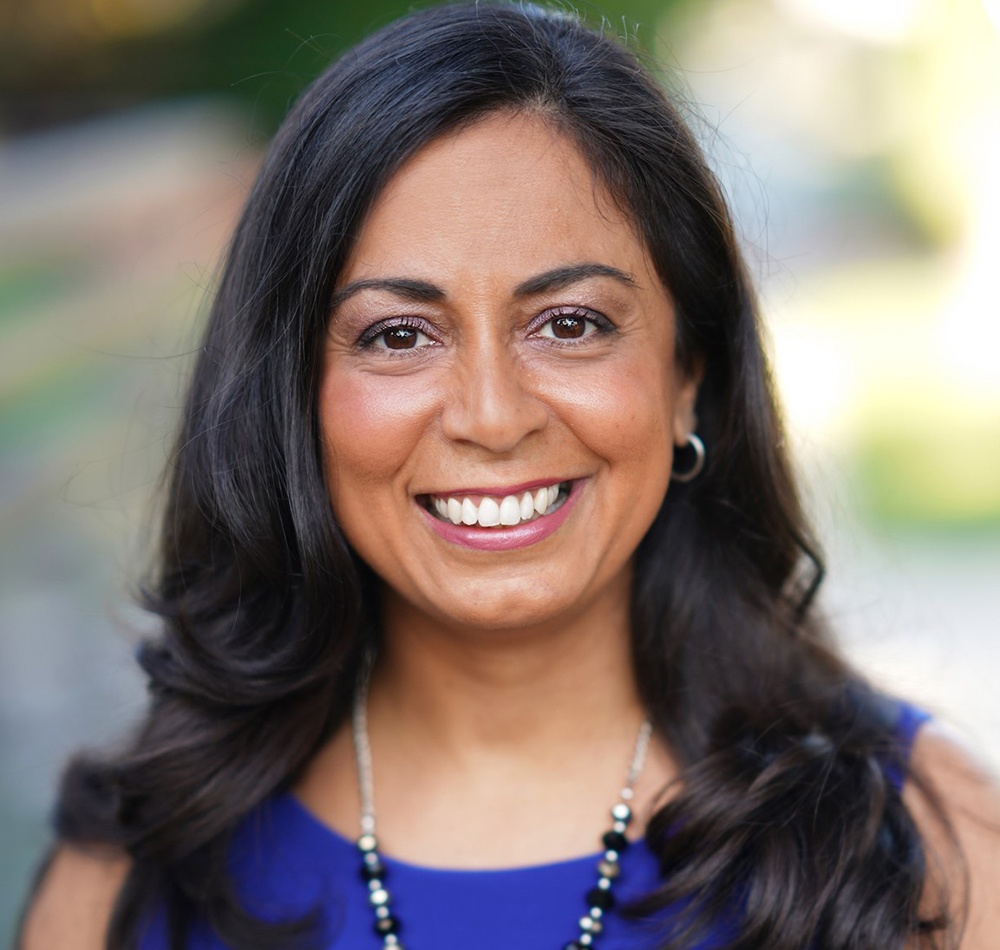 Carolina Caro
Carolina Caro embodies both passion and precision as she welcomes the challenge of redefining success in both her personal and professional life. After several years as an overachiever on life's more conventional paths, Carolina made the decision that neither her modest beginnings nor antiquated modalities in the workplace would limit her from aligning with her highest self.
Carolina brings a commitment to diversity which has shaped every aspect of her life as a Montreal native fluent in English, Spanish and French, as she embraces both her Hispanic and Indian roots. Her educational background is just as rich and diverse, with an undergraduate degree in Cell and Molecular Biology, a Masters degree in Experimental Medicine and a Masters degree in Business Administration.
Today Carolina specializes in helping leaders cultivate awareness so that they can uncover their blind spots and consciously develop behaviors that amplify their leadership potential. She is proud to serve her community as a Certified Leadership Coach, Professional Facilitator and Keynote Speaker.
Image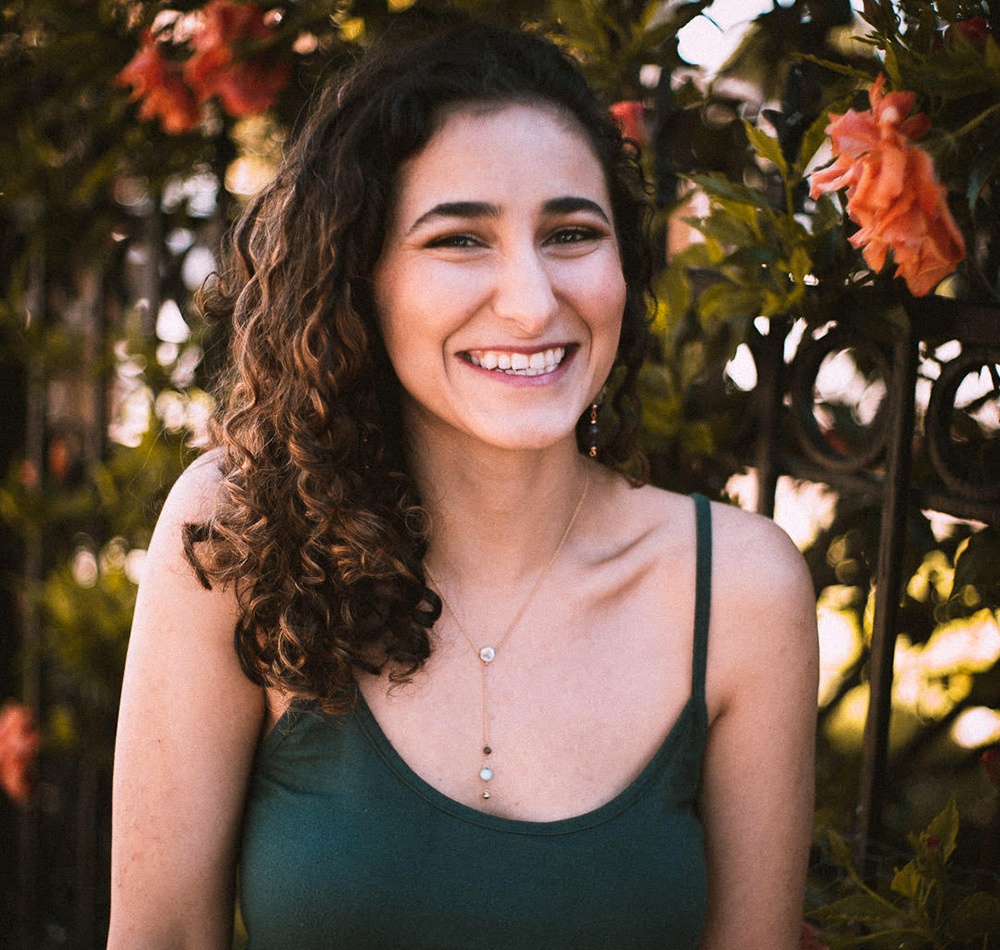 Sheila Sadr
Sheila J Sadr (she/they) is an Iranian-American poet, educator, and mental health advocate nuzzled somewhere along southern California coast. She writes and performs work about love, her big Iranian family, her beautiful communities, her wild body, flowers, and her whole heart. She believes every poem is a love poem since you must love something enough to write about it.
Sheila has had her work featured with the United Nations, Segerstrom Center of the Arts, House of Blues, Write About Now, Nat. Brut, Tinderbox Poetry, BOAAT, and many other gems. She took first place at the 2018 Jack Rabbit Poetry Slam and is a two time finalist for the Not A Cult Poetry Book contest, winning the second time around. Her debut book Birthday Girl is forthcoming Fall 2020 with Not A Cult Press.
Sheila is now working with arts and literacy education non-profit Get Lit - Words Ignite while completing on her Master's in Clinical Psychology at Antioch University. When not working on poetry, she loves to watch TV, practice yoga, nap, go to therapy, and spend quality time with her friends and family.
You can find her at sheilajsadr.com and @ohohsheilaa on Instagram.