Speakers 2022
Image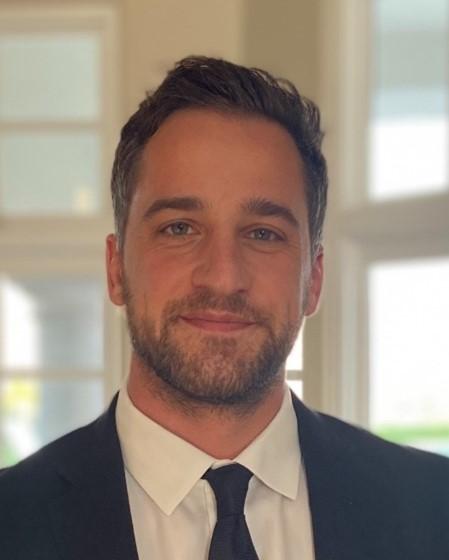 Constantine Alevizos
Constantine Alevizos is a graduate from CSULB in the Social Studies Single Subject Credential program. He also has a degree in Business Administration from Concordia University Irvine. After years of working in corporate life in various positions of management, Constantine decided to pursue a career in teaching.
Currently Constantine is an 10th grade World History teacher. As an educator, he has found his life's mission to equip our youth with the tools necessary to succeed in life. Not with just knowledge of history but with life skills that provide our youth with sustained means of success and mental wellbeing. With his speech he aims to provide other educators and parents with ideas that can help aid the next generation with healthy practices that can help erode depression and anxiety in our youth communities.
Constantine's interests include traveling, he has been through 14 countries and love embracing new cultures. He believes traveling is fundamental in gaining understanding and love for diverse cultures. He has also practiced martial arts for 17 years, and really enjoys, Brazilian Jiujitsu, in which he has a purple belt.
Image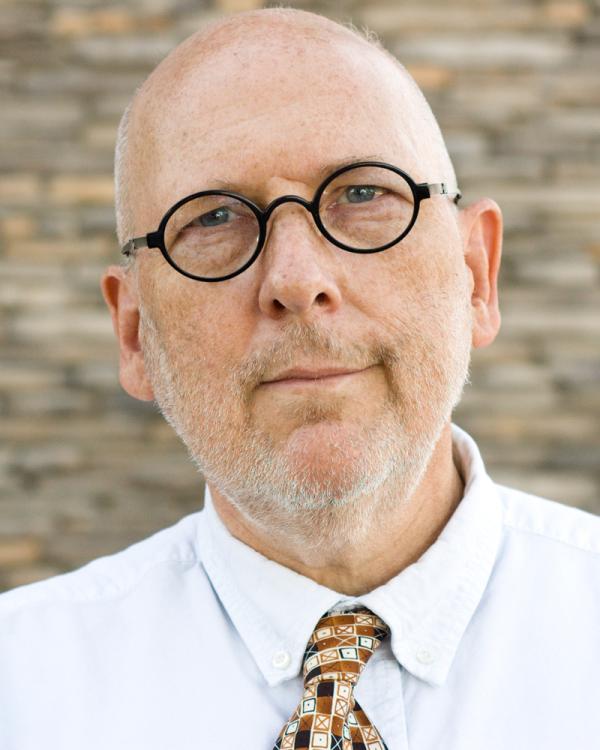 Steve Boyer
Steve Boyer is an Associate Professor in the Design Department of the College of the Arts at California State University, Long Beach. Professor Boyer's practice is deeply multidisciplinary with over 30 years of experience as a creative technologist, artist, designer, engineer, educator and inventor working on projects for MTV, Nickelodeon, Mattel, Vivendi Games and others. His work includes video games, electronic toys, architectural design and installation art. He has been on the faculty of the leading art, design, and technology programs in the US including The School of the Art Institute of Chicago, The University of California at San Diego and Otis College of Art and Design.
Professor Boyer earned his Master of Architecture degree at The Southern California Institute of Architecture (SCI-Arc) where his thesis work examined the tensions between physical and digital spaces. He subsequently served as Director of Research and Development for Interactive Entertainment at the Sierra Entertainment division of Vivendi Games. Prof. Boyer also has experience as an entrepreneur as the founder of a successful video game and toy design studio and is currently Affiliated Faculty at the CSULB Institute for Innovation and Entrepreneurship. Professor Boyer has held several patents for his inventions including an electronic musical instrument and the world's first volumetric LED display.
Image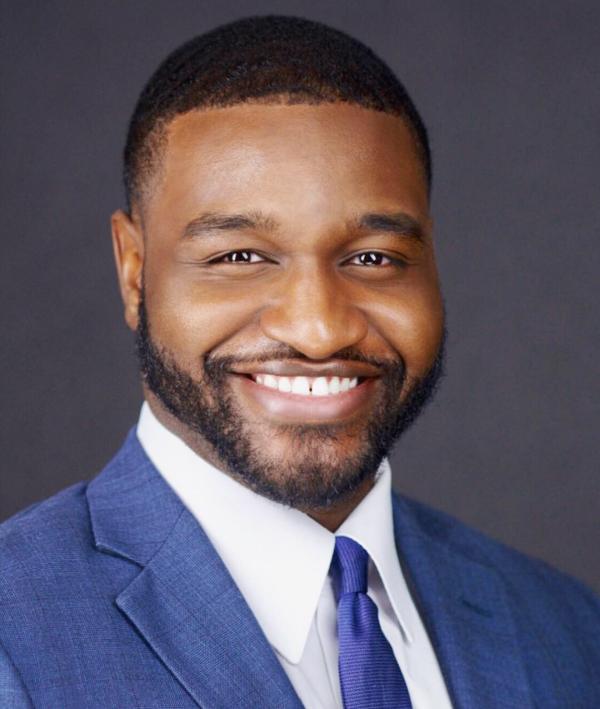 Eli Joseph
Dr. Eli Joseph serves as a faculty member at Columbia University and New York University. He is also a partner at ExamOne, Quest Diagnostics. Dr. Joseph's work has appeared in Inc Magazine, Entrepreneur Magazine, The Enterprisers Project, The Harvard Business Review, and many other publications. Dr. Eli Joseph is also the author of The Perfect Rejection Resume: A Reader's Guide to Building a Career Through Failure.
Eli Joseph graduated Queens College with a bachelor's degree in mathematics. Despite failing 2 courses in his undergraduate program, Joseph managed to graduate a year early after taking 10 courses (30 credits) in one semester. He went on to earn his MBA at Brooklyn College.
He earned his Doctorate in Business Administration from Felician University becoming the first-ever graduate to complete the curriculum at the age of 24. The purview of his research is behavioral finance, data analytics, statistics, and quantitative Finance.
In addition to teaching, Dr. Jospeh serves as a member of TED, For(bes) The Culture and the Grammy Recording Academy. He was a dual student-athlete at Queens College, where he was a member of the Men's Basketball and Track & Field programs.
Image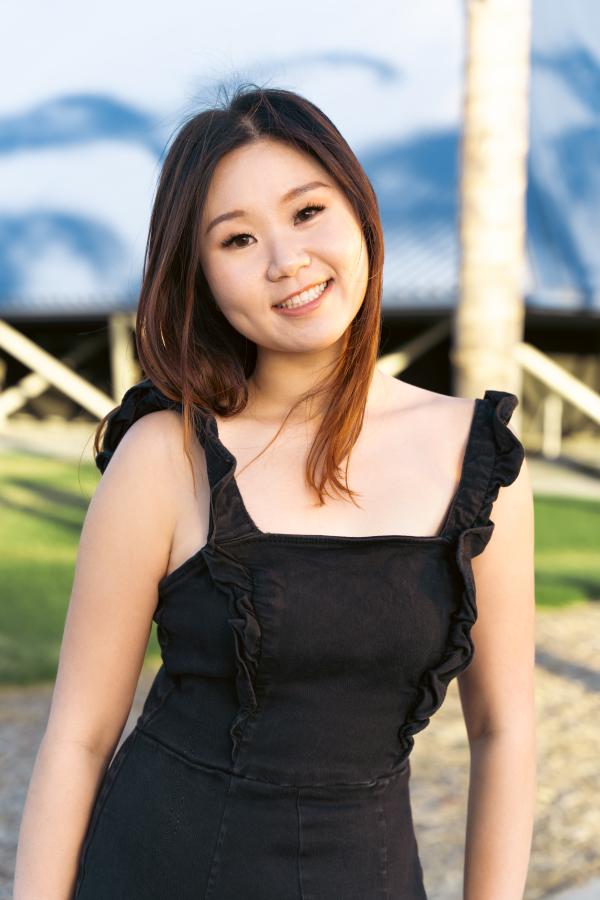 Jun Li
Jun Li is currently a graduate student majoring in Criminology and Criminal Justice at California State University, Long Beach. She obtained her bachelor's degree in criminal justice at California State University, Fullerton and her associate degree in administration of justice at East Los Angeles College. Additionally, she is a teaching assistant in the School of Criminology, Criminal Justice, and Emergency Management at CSULB and a peer mentor with the CSULB GradMentor Program.
Her passion for criminology and criminal justice derives from her family in China. Many of her extended family work in law enforcement combating problems such as drug trafficking, homicide, and burglary. She was always inspired by their willingness to risk their lives to prevent crimes and violence and to protect innocent people.
Her childhood dream was to become a "shero" to stop violence and crime, but now, her wish is to stay in academia and make a difference in the field of criminology and criminal justice. She is interested in topics surrounding public perception of crime and law enforcement, such as misperceptions toward sex workers and public animosity toward police.
Jun is an international student from China and has been in the United States to pursue her dream since she was sixteen. Through her talk, she hopes to motivate international students, new immigrants, and those who are struggling with the unknown to be more confident and able to get out of their "shell." Her ambition is to be a criminologist who helps the prevention of crime worldwide.
You can find her on Instagram at @leejanekkw
Image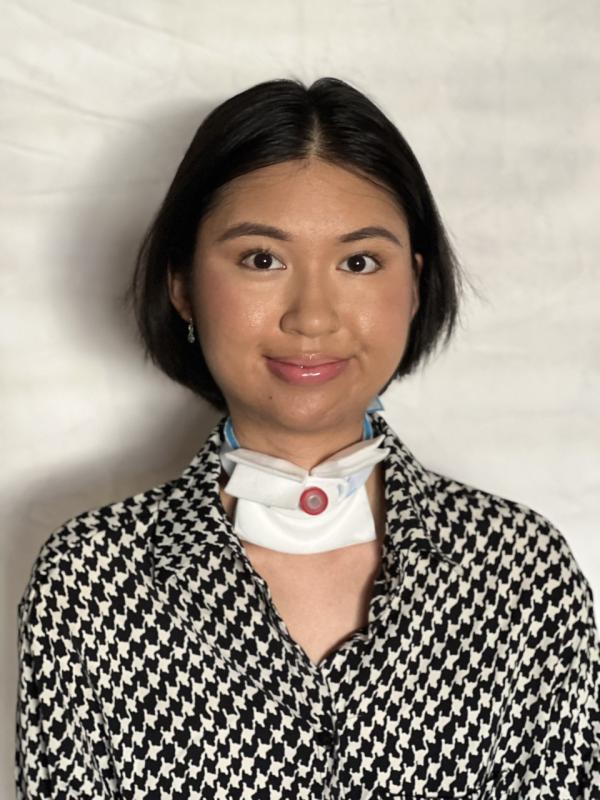 Charisma Mangahas
Charisma Mangahas is a third year Kinesiology student at Cal State Long Beach. In 2018, Charisma finished her first year of college at UCI when she was diagnosed with Guillain Barre Syndrome, an autoimmune disease that causes paralysis of the body. A tracheostomy tube was placed for her to breathe after her diaphragm was affected. To this day, doctors have been unable to determine the cause of the disease.
Charisma started a website, Mindful-Lei Thinking, to advocate and share her journey for others. So others may see that after experiencing a flip in her reality, she adapts to her disability while working hard to achieve her goals. Mindful-Lei Thinking not only shares her story but also provides other sources for people to learn more about GBS.
Charisma crochets in her free time and enjoys spending time with her family. Charisma's parents take time to show her different parks and accessible destinations for the whole family to enjoy. Charisma continues to learn more about herself and her disability every day. She aspires to complete her degree and advocates to help others learn about topics like grief, accessibility, and mindfulness.
Image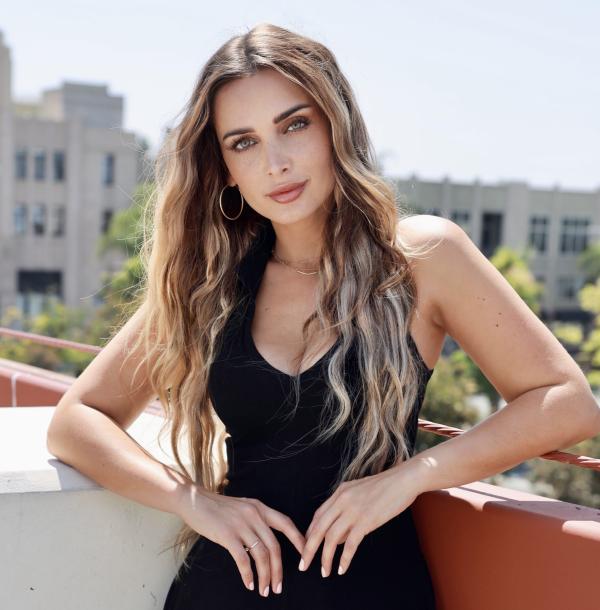 Kacie Margis
Kacie Margis is an artist, model, and creative consultant based in Orange County, California. After receiving multiple academic scholarships, Kacie graduated with honors from Cal State University, Long Beach with a degree in English: Creative Writing.
Kacie has overcome a lot of adversity. In the last five years, she has survived a mass shooting, sexual assault, and a car accident that left her wheelchair-bound for several months. Kacie also lives with multiple chronic illnesses that affect her mobility and autonomic nervous system. Instead of allowing the struggles to stifle her, she uses them to fuel her inner strength.
After doing an interview with Buzzfeed, Kacie spoke with Senator Bernie Sanders to share her experience dealing with PTSD and the aftermath of surviving gun violence. While recovering from her injuries from the accident, Kacie taught herself how to do digital artwork. After being sexually assaulted last year, Kacie made the tough decision to file a police report and speak on the record with the New York Times in hopes of protecting other women.
Her life experience is reflected in her artwork, which has been featured in art shows along the California coast. You can find her pieces dwelling on the walls of restaurants, salons, and hotels throughout the United States. She is a successful model who has been the subject of many campaigns—you may have spotted her face while shopping, online, or seen one of her billboards. She finds that modeling helps heal the part of her soul that was broken after being assaulted. Kacie hopes that in sharing her story, she will be able to inspire others to use their struggles as steppingstones.
Image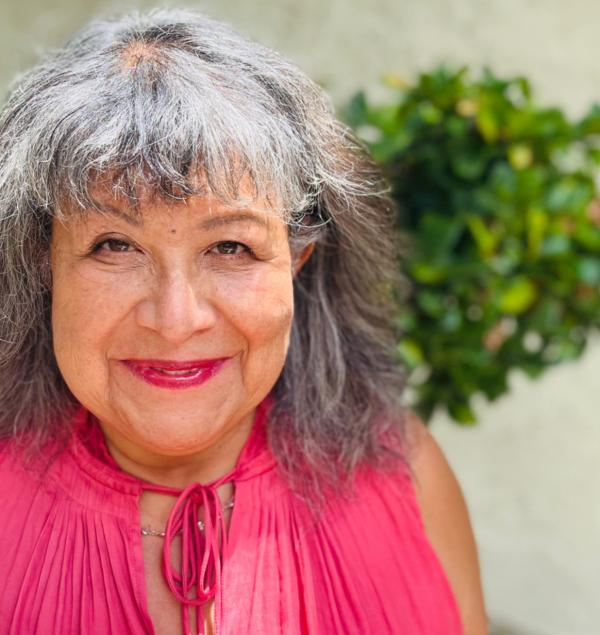 Luisa Mesones
Luisa Mesones is a 62-year-old second year graduate student in Recreation and Leisure Studies at CSULB. She retired after working for 30 years at the phone company with only a high school education. Right around the time of retirement, Luisa started experiencing memory loss, slurred speech, speaking in reverse sentences, and experiencing excruciating joint and muscle pains, which turned into a fibromyalgia diagnosis followed by a stage 1 breast cancer diagnosis three months later. Relying on personal research to learn about holistic medicine, exercises, and recuperation led to her enrolling in Rio Hondo College for one semester of French. Luisa fell in love with education and ended up graduating with 4 AA's from Rio Hondo in 2019 and transferring to UC Berkeley, where she graduated with a BA in Ethnic Studies and 4.0 GPA with the Highest Distinction in General Scholarship. Luisa's passionate pursuit of higher education led to her current research interest in nontraditional students, specifically older adults who are returning to school and pursuing higher education.
Image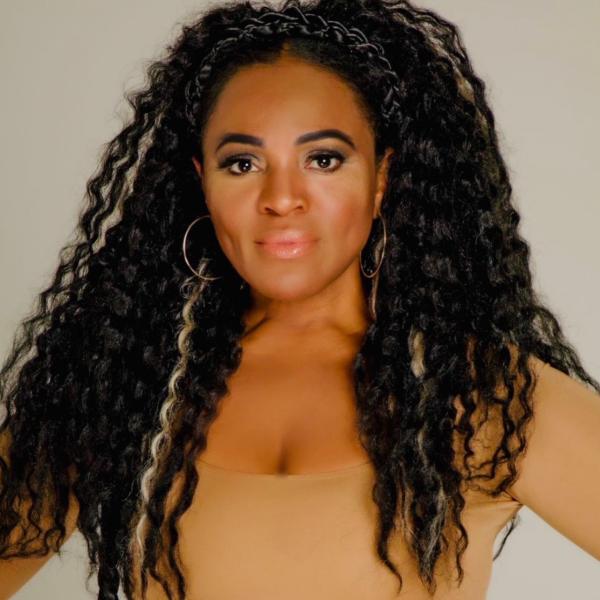 Markeeda Monèt Drake
Born in, New Orleans Louisiana and raised in Houston Texas, Markeeda Monèt Drake, was formed into her womanhood with the grace and strength necessary to overcome many heart-wrenching challenges she had suffered as an adolescent; and would eventually encounter as an adult. Despite challenges, Markeeda experienced the joys of obtaining her BA in Music & Dramatic Arts, working as a radio-talk-show host, and eventually relocating to Hollywood, CA. Expanding her Media & Performance Portfolio, she recorded her single, Big Girls Cry, performed in Musical Theater, Commercial, Print and Film work. Her motivational influence ensues serving as a teacher, graduate education, and parent advocacy during court cases. As a survivor of Domestic Violence, she eventually turned her pain into power by doing the work to become a Crisis Counselor - aligning with The National Coalition Against Domestic Violence.
Markeeda's life provides a story that offers inspiration and hope to those who find it difficult to navigate when life presents us with unfamiliar challenges. She experienced much pain yet realized her victory. Her work is published in LA Style Magazine, and she continues to journal a host of proven realizations and strategic methodologies to help us "Navigate the Unknown" - even when we are faced with some of the most grotesque circumstances; often leading us to believe we are unheard, unseen and alone. Her revelation on "A Commonality in Different" solidified her opportunity to speak, motivate & inspire via CSULB's TEDx universal media platform. "Passion is a word that describes Markeeda Monèt Drake. Her passionate heart is heaven sent and has placed a high demand requesting her voice on platforms across the World." - The Vision
Image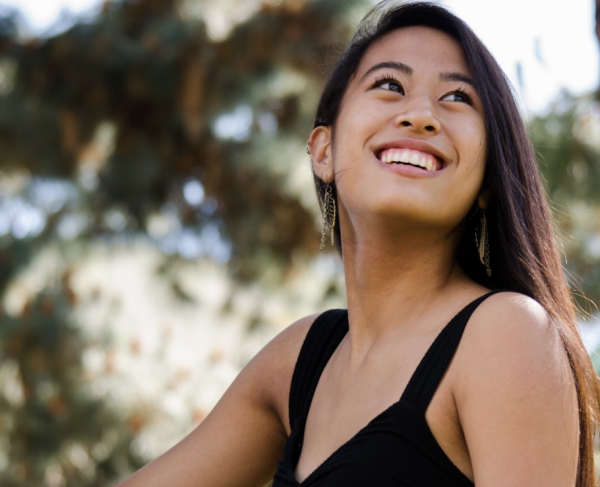 Rae Jillian Rivera
Rae Jillian Rivera was born from immigrant parents, and is a first-generation college student. She has graduated from California State University, Long Beach with her Bachelors of Science in Electronics Engineering Technology in 2019 and now pursuing her Masters at Georgia Institute of Technology for my Masters in Computer Science with a specialization in Computational Perception and Robotics. She has been working as a Software Developer for Walt Disney Imagineering since 2017 and was part of the team that brought the both of the attractions at Star Wars: Galaxy's Edge, as well as the interactive technology for the new Spider-Man WEB-SLINGERS attraction at Avengers Campus in both Disney California Adventure and more recently Disneyland Paris.
Prior to Imagineering, Rae was an undergraduate biotechnology researcher for an NIH funded program known as the Research Initiative for Scientific Enhancement (RISE) program. Rae was able to work in two labs focusing on rehabilitation, and contributed to the development of a Biofeedback device for post-stroke patients with Dr. I-Hung Khoo, and the development of a Vibrotactile Device for individuals with lower-limb amputations with Dr. Panadda Marayong. Shortly after her experience as a researcher, she explored her interests in the aerospace industry working on interplanetary space missions and flight systems designs in a start-up called AstroLabs LLC. Rae has a passion for outreach and was crowned Miss Long Beach 2020 where she educated, mentored, and encouraged underrepresented and underserved communities to pursue careers in STEM, as well as represent women engineers in pageantry. In her academic, professional, and personal life, Rae has navigated the unknown while practicing growth- mindset, persistence, and by learning new ways to continuously reinvent herself.
Image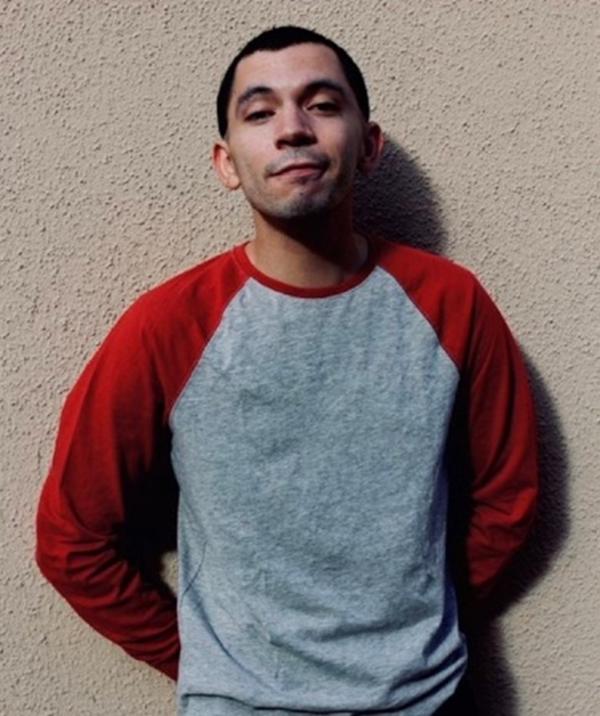 Santiago Rivera
Santiago Rivera is a dance educator and choreographer in the Southern California area and is currently pursuing a M.F.A in Dance at California State University, Long Beach. He started dancing and training in the competitive world when he was in eighth grade. In 2016 he received his B.A. in Drama and minor in Educational Studies from the University of California, Irvine. In 2021 he received his Certification in Dance Instruction from Orange Coast College and completed the 2020/2021 Jose Limon Technique Certification Training Program. His works focus on the amplification of queer Latinx and BIPOC voices in "safe" dance spaces.
Image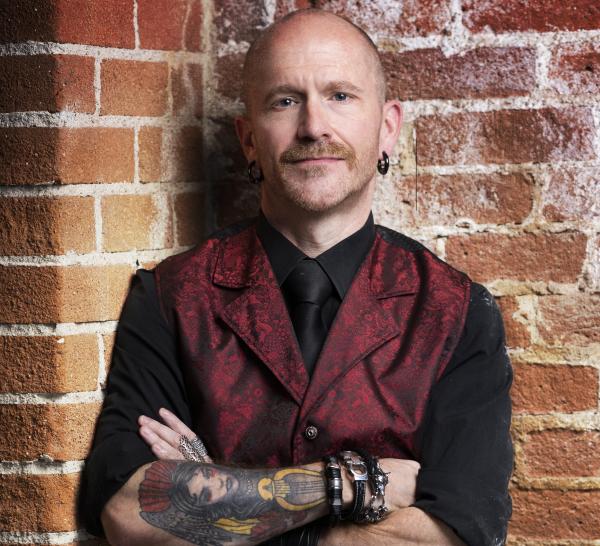 Mike Strausbaugh
Mike Strausbaugh comes to TEDxCSULB from Colorado. He has a rare genetic disease called Common Variable Immunodeficiency (CVID). With CVID, the immune system forgets how to fight things.
Mike discovered Guitar at the age of 16 via Metallica in 1987. At 24, Mike had earned his BA in Classical Guitar, taught Guitar at a local Music store in Colorado Springs, and played in a Metal band. Life was rad. A week after graduating with said BA, Mike was in the ER with a doctor suggesting he call his parents and tell them he loved them. From ages 24 to 35, Mike quickly lost the ability to play Music and survived many medical issues that could have resulted in death. By 29, he'd become The Disease.
Luckily, Mike rediscovers who he is as he reconnects with Life and Music and earns three Masters' of Music while working full-time and going homeless for a spell. In 2013, Mike completed his graduate studies and returned home to Colorado. Today, he is a Musician, a Music Mentor, and ex-College Professor.
He's lived rather quietly, but now he's a TedX Speaker with a rather unique perspective on Life, who really wants you to live and learn vicariously through him. And he's REALLY happy to be here today!
Image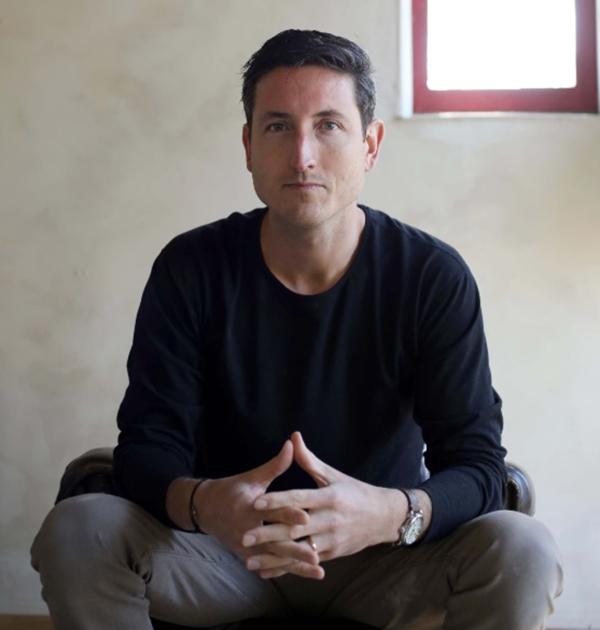 Jake Viramontez
Jake Viramontez is an award winning filmmaker, who has directed films in over 30 countries covering topics from female empowerment through soccer in Sao Paulo to Syrian Refugees in Jordan. The Orchard bought and distributed his debut feature doc, "Like Air" which climbed to itunes top 10 documentaries worldwide its opening week. His campaign for The Times with Accenture Interactive "JFK Unsilenced" won 7 Cannes Lions including a Grand Prix, as well as 7 Clio's. He went on to direct a 6 part campaign for Chevrolet in Brazil, "Be A Goalkeeper" that won 5 Clio's. His latest campaign was an original concept that was picked up by Sony, called "Create Action" where he is producing, directing, and editing a 10 part series on non profit organizations all across the United States.
He is also the founder of the non profit Sown for Good (r), an organization that gives films away for free to non profits around the globe. His films have helped raise funds to build a water well in Paraguay, a school in Tanzania, and is expanding to send other filmmakers on assignment around the globe to continue spreading the power of positive storytelling. This year, they will produce content in Lebanon, Senegal, Kenya, and Haiti.