The Experience of Living On Campus
Image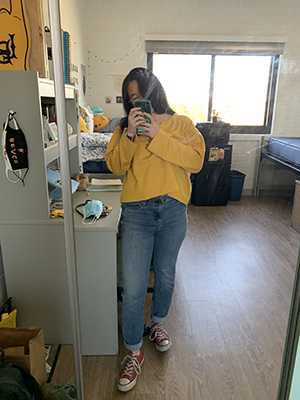 During my second year at CSULB, I decided to live in the dorms. After my entire first year online, I wanted to finally be able to go through that "true college experience." I lived in Los Cerritos Hall, the Honors dorm, which is the traditional dorm hall style with communal bathrooms and kitchens. It is also one of the few dorm buildings on campus with air conditioning and enclosed study rooms.

While living in Los Cerritos, I immediately loved the community that I was a part of. Being in an Honors environment, everyone was always studious and willing to help each other out. I lived on the third floor, and the residents around me liked to go around the rooms to get to know their neighbors. I was even able to find friends in the other dorm buildings through the residential events the student housing committee held occasionally. Some specific events I attended were the beginning of the semester mixer, which matched us with residents in the same college as us. This also included a casino night, the biggest residential event the committee planned. Having a roommate was, personally, the best part of that environment because we became really close and even continued to be roommates in an apartment off campus this year.

The biggest benefits I received from living on campus, however, were the convenience of both the proximity to my classes and the availability of daily meals. I didn't have a car on campus, so living in Los Cerritos made it easy to walk to class every day, especially since my classes were all on upper campus. Even if I didn't have classes, I found it easy to work on projects and study inside or outside the dorms. It was also helpful to have the Student Health Services building right next to the dorm halls, just in case I got sick. The dining hall was also convenient for me to quickly grab a meal if I was in a rush, so I didn't have to worry about cooking. If I never lived on campus, I would not have learned as much about CSULB as I did.